Hi guys! Oh my gosh, it has been so long since I have blogged. I absolutely had to come back to the site to talk about my season of the Bachelorette that is re-airing tonight. Did you guys watch? Or maybe you're on the West Coast and it hasn't aired yet, but will you be watching later?
Before I get into the show, real quick I just wanna link what I'm wearing tonight because I'm getting a lot of DM's about it!!! I love the top because it is so lightweight and comfortable. I am wearing a 6 but could have gone down to a 4! These darling pants are also beyond comfortable and I am wearing a size 8 in them. summer20 will get you 20% off the top and pants! Also, you've probably seen me wear this hat many times because I love it so much. It is so versatile and I highly recommend it!!!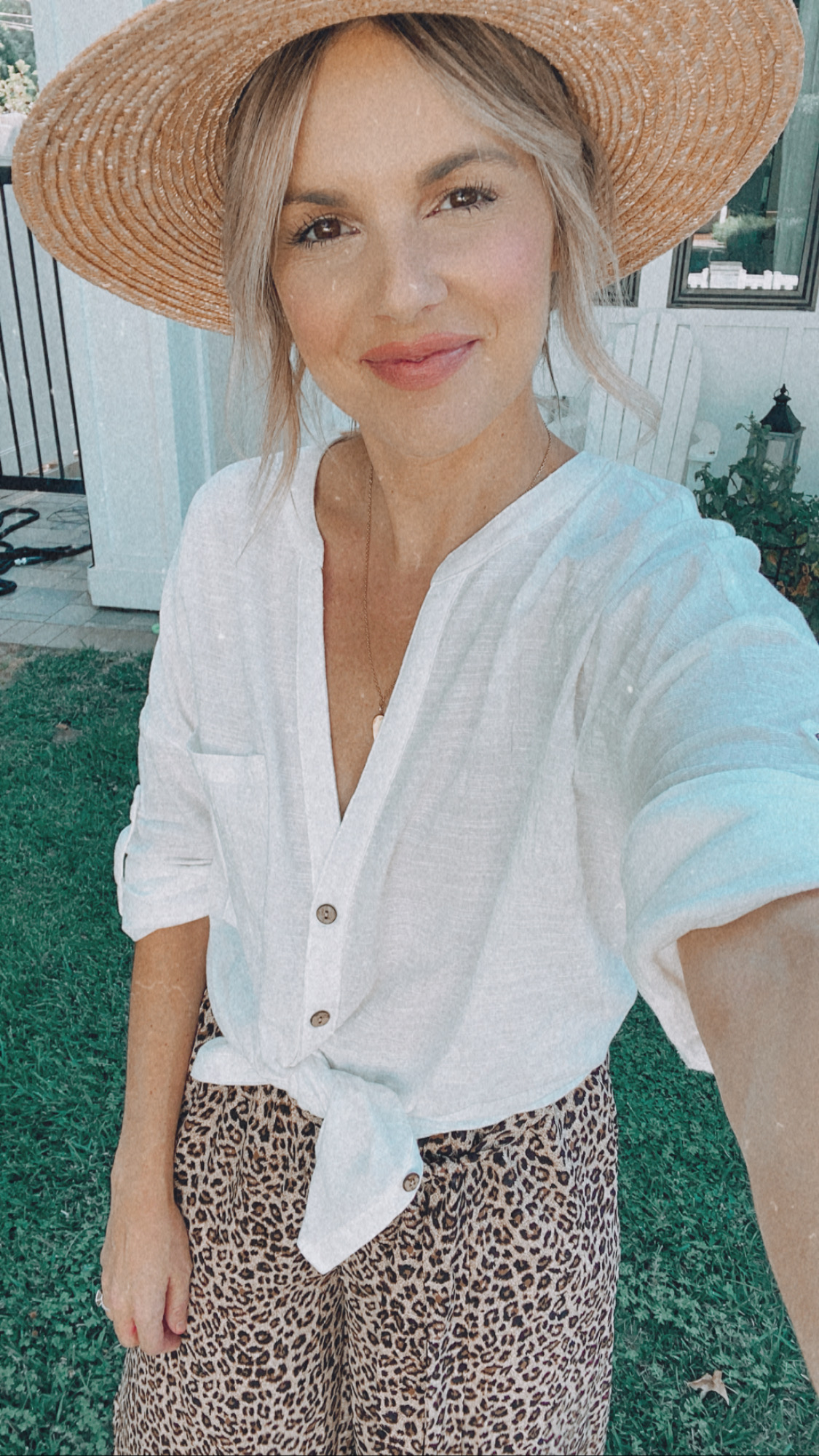 1. MORELLO TOP | 2. VELORA PANT | 3. STRAW HAT
It was such a trip down memory lane for me! I have the worst memory ever, so I completely forgot many of the things that happened – watching it reair was so crazy. I'm also gonna share some photos with you guys that I completely forgot about as well!
I want to start by thanking my producer on the show, Cassie, for sending me all of these photos last night. I had sent her a text and told her that I don't have any photos from the show and I was so blown away that she was able to send me so many! Back in 2010, we weren't allowed to have any sort of camera. I think things might be different now. Cassie snapped these pics on her phone while we were filming and sent them to me. It was bizarre looking through them. And these are just some of them. She sent so many more. One of my faves is this wig she got me so no one would recognize me when we traveled. Ha!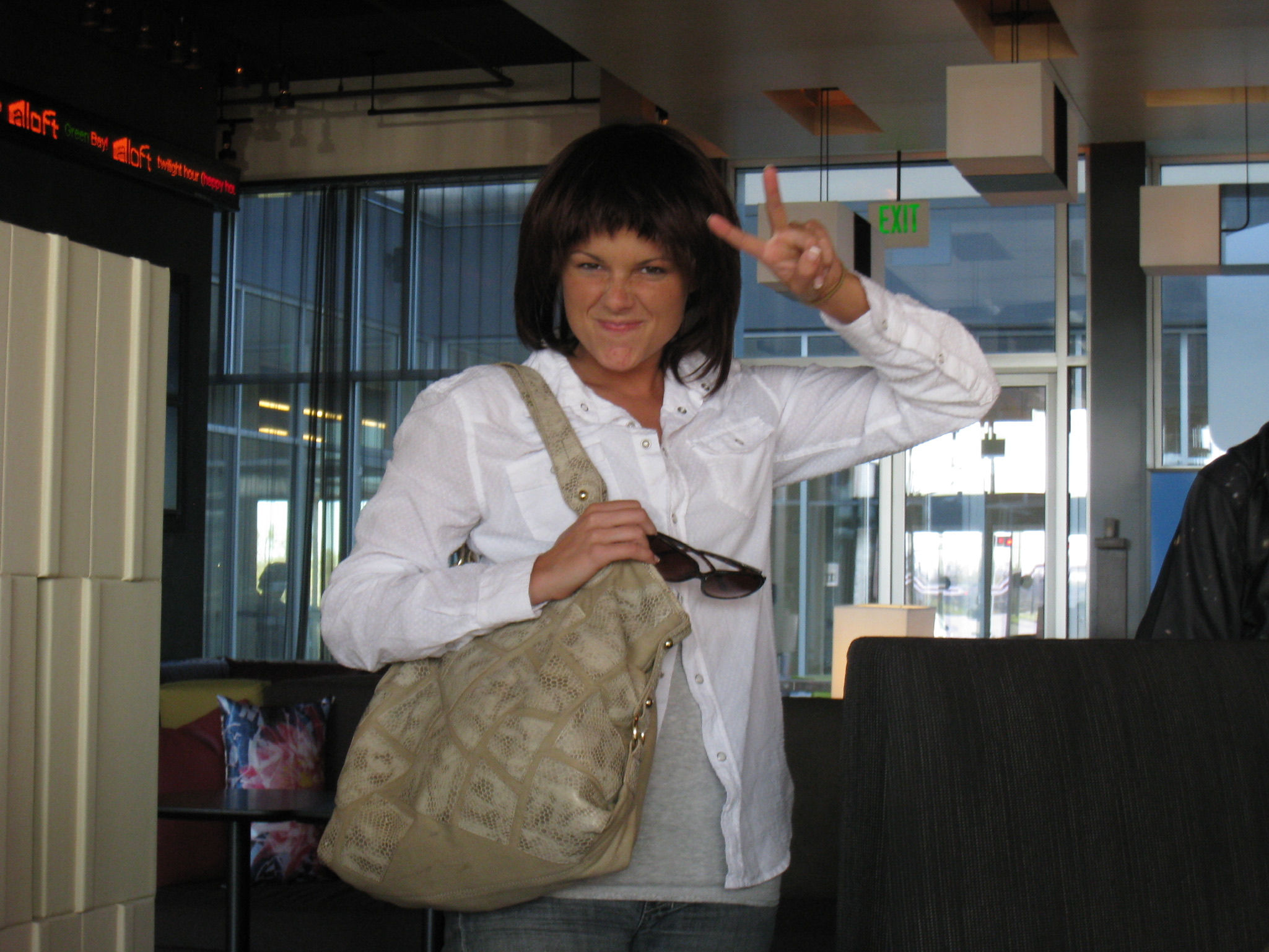 You'll probably notice that the majority of the pictures have Frank, Chris, and Roberto in them. And that's because Cassie would always take photos of the guys she thought that I'd end up with because we figured I'd want to have photos with someone I choose over the others. So it's not that I'm choosing to show pictures of mostly me and these three guys, it's that those are what most pictures are of!
Also, I always talk about my chin acne in my insta stories and sometimes people say they don't remember me having any. Well just look at the photo below! I've just found products that help me with it now!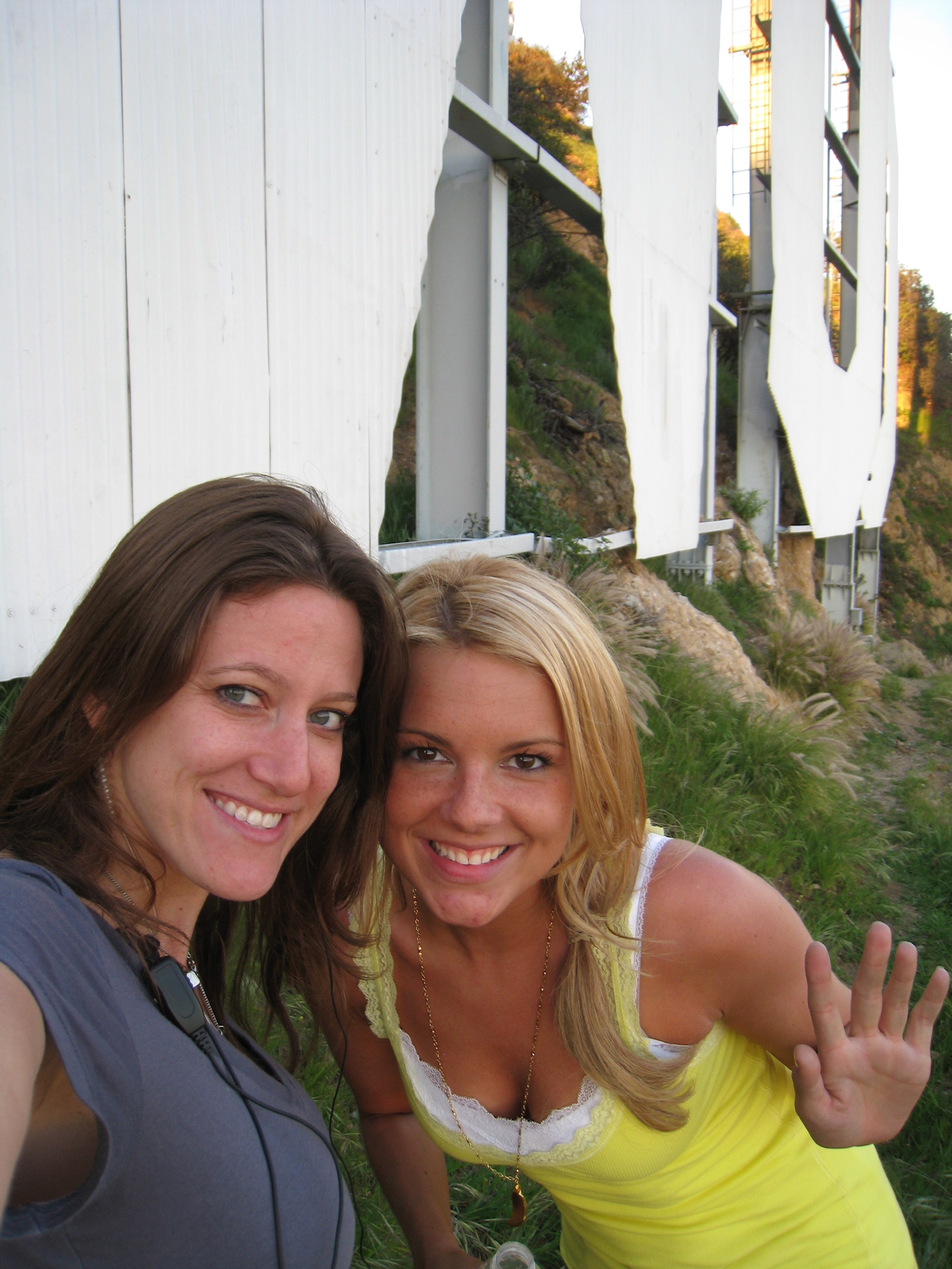 Night One
Okay, where to begin? I guess a good place to begin is talking about some of my thoughts from the show and then talking about what it was like to watch it with my husband. Ha! I'll get to that towards the end. Let's start with night one. First I'll say that I think from the get-go I thought it would be Roberto in the end. I remember on the first night being adamant that I wanted to give my first impression rose to somebody I really thought I could end up with at the end of everything. And for me that first night it was Roberto! I mean heck, he's a handsome guy! I was smitten from the start. I'll get to more on Roberto later.
Anyone else think I kind of look like a haggard Britney Spears in these pics? Not nearly as cute as her, just like poor man's version of her. Ha! Oh my gosh the photo below is what was going on under my dress that first night. I had tape holding everything in place! Ha! I wish I didn't feel the pressure to try to be sexy because I knew that wasn't me.
And honestly , if could go back and do anything different I would tell myself not to put on an act that first night. My voice and how I was acting is just not who I am and not even who I was throughout the rest of the season. I blame being young and wanting to try to be "cute and sexy" because I just didn't believe I was either of those things. I truly felt all along that I was the least attractive Bachelorette to date and I still feel that way to be honest. Not that looks are what's most important, but to this day I'm surprised they chose me for the role. But man, am I grateful they did.
Frank
I'm gonna talk about Frank first because he was my first date. I chose him to go on that first date because I knew he would be a lot of fun, but also my producer Cassie suggested him as well because she really thought we would have a strong connection. I really wasn't so sure about him after night one, but after our date I knew Frank would be in my top two. He was exactly the kind of guy I described to the producers as my ideal match – and I stand by that to this day! Not that I was supposed to be with Frank. Obviously I don't think that. But he was what I described to the producers when they asked me what I was looking for in someone.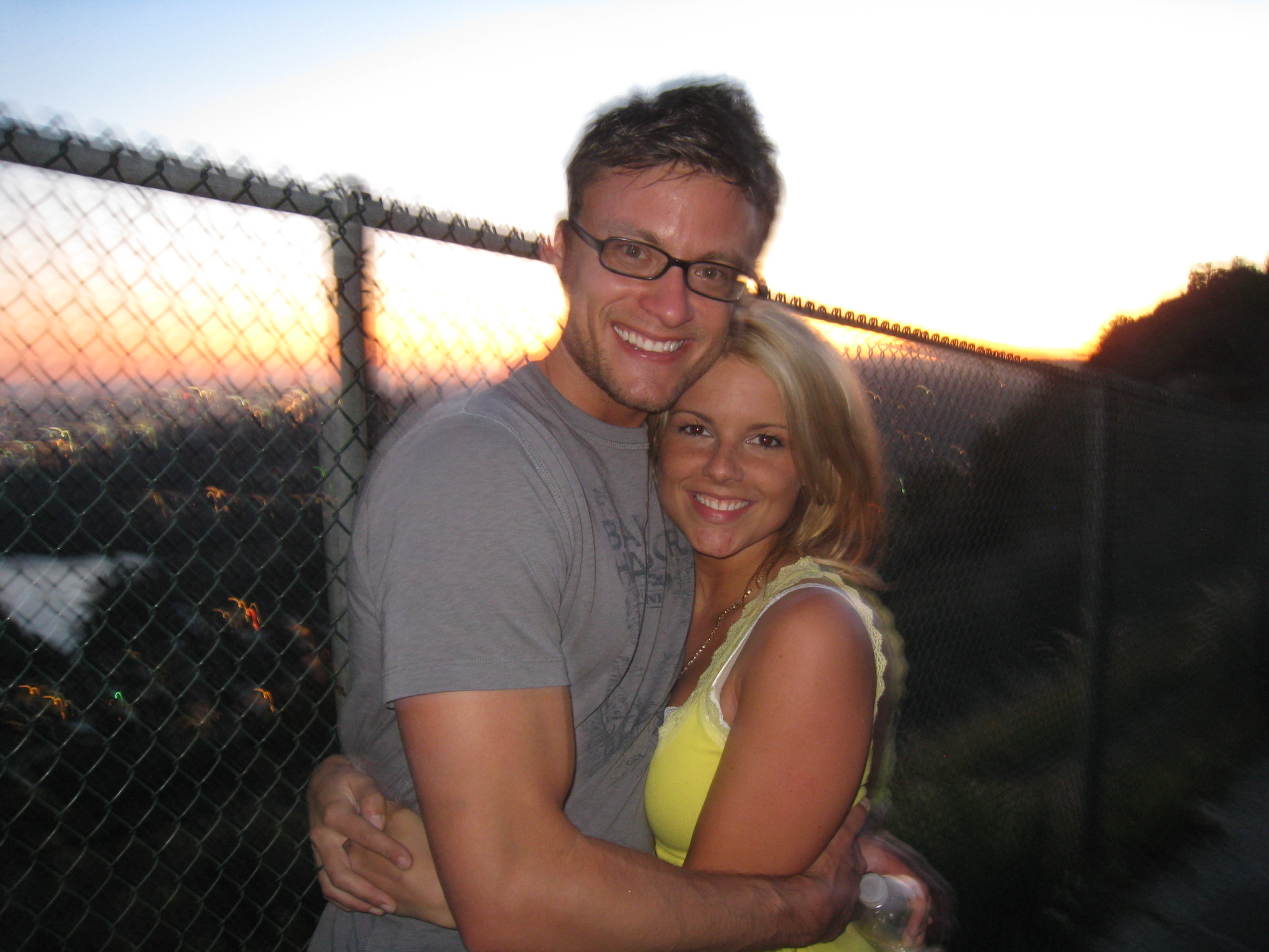 It's funny because as soon as I started dating Kevin, so many people would comment on the fact that he and Frank looked very similar, and I totally agree! I can see the physical resemblance and they're both midwest boys from the Chicago area. But what I don't think people realize is that Frank and Kevin are also very similar personality wise. I think they're both really smart and witty which were very important to me in finding a match.
Obviously, I ended up with the absolute perfect guy for me and Frank's wife is just adorable! They seem super happy and I'm so happy for them! Anyway I'll come back to Frank a little later.
Justin 'Rated R'
I can't even tell you how many people have asked me if the producers asked me to keep Rated R. I'll just say this, I knew Rated R was no good from the get-go, but I wanted to figure out what he was hiding because I just knew it was something. I know you hear me talk about how I think he's sweet in some of the clips, but I didn't. I knew he was playing a game with me and I was gonna play one right back until I got to the truth. I mean does anybody really think I was interested in him? I don't mean that as an insult, I don't think he was ever remotely interested in me either. My feelings for him were pretty obvious in my opinion. It was only a few weeks between finding out he had a girlfriend and Frank had a girlfriend. And my reaction to those two things were very, very different. I wanted Rated R to leave as quickly as possible and put him in his place vs. when I bawled my eyes out when I found out Frank had a girl back home.
The producers asked me to run after Rated R because he was getting away and they wanted me to confront him on camera, but I REFUSED to run. I walked every step. If you watch it back, you'll see that I never ran after him. I pretty much just went downstairs and then watched him run around. And I told the producers the only way I was going to talk to him is if they brought him to me which they ended up doing.
Casey
Oh Casey! When Kevin and I watched the show together Kevin kept talking about how much he loves Casey! Casey might be Kevin's new favorite person ever. Ha! He just kept saying that he wanted to see more of Casey. Anyway, I kept Casey around because I feel bad for him honestly. He is a nice guy and it made me so happy to see him with his wife and adorable little baby on the show tonight! I knew from night one that he and I would not be compatible, but I wanted to give him a chance because I wanted him to feel good and seen – and I'm glad I did because it gave us something to laugh about tonight! Oh man that singing! I remember how hard it was not to laugh every single time.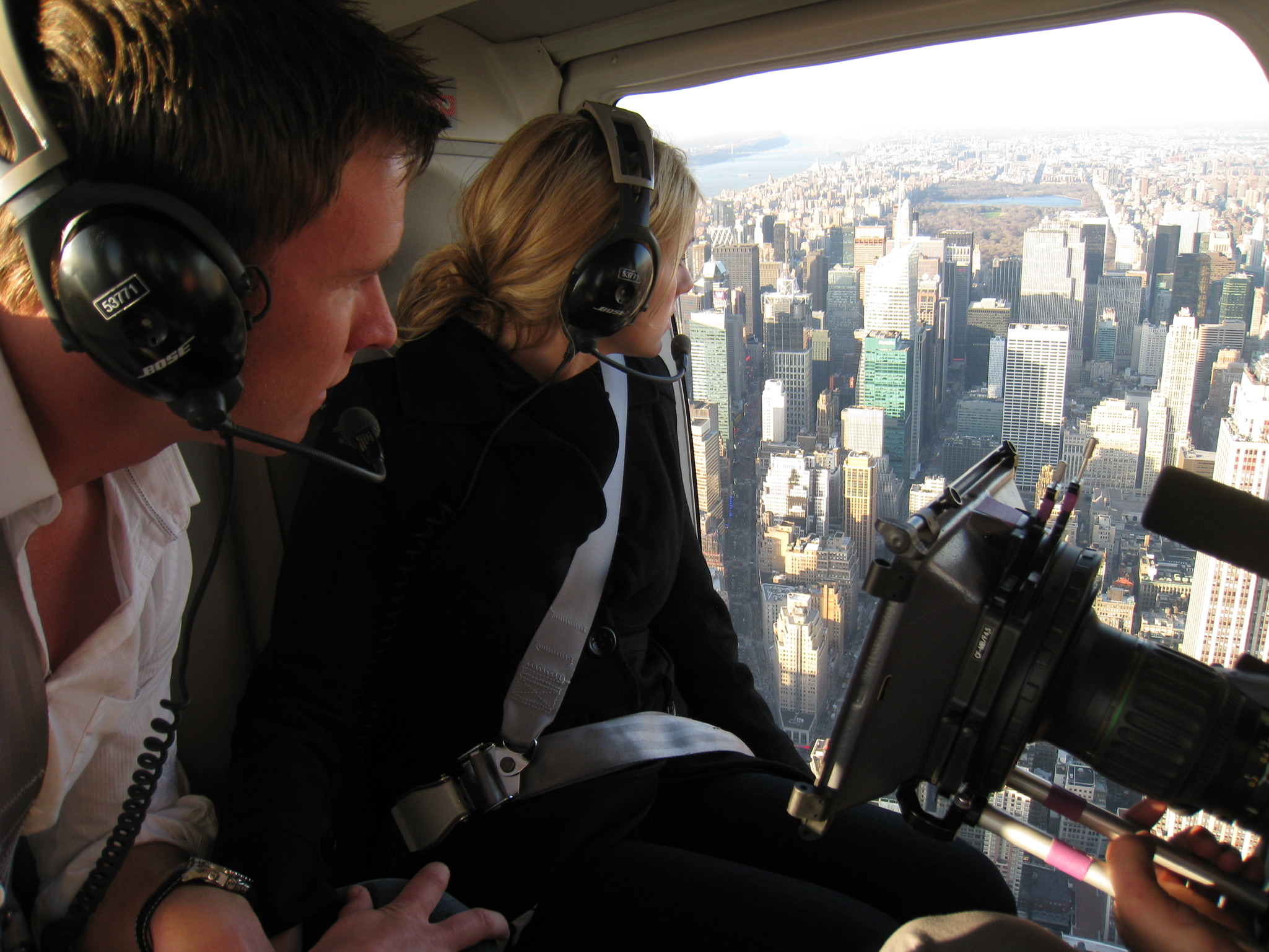 Also, I don't think they showed this on the show tonight, but there was more to his tattoo. Yes, he had the heart protected by the shield with the rose, but what you don't hear him say is that he has 12 studs on the shield because there's 12 studs (twelve guys) left in the house. I'm not even kidding. That's pure Casey! You can't make this stuff up!
2-on-1
I also want to mention something real quick about my 2-on-1 date with Justin and Casey. The volcano we visited was an active volcano and about two weeks after we left Iceland it erupted. You guys might remember it because it disrupted air travel from Europe to United States for a couple weeks I believe. Kevin told me tonight that he remembers that because his brother was stranded in Europe at the time. So bizarre to think that we stood on that volcano of just a couple weeks before. Yikes!
I didn't kiss many guys. Maybe four or five, which I know things are very different these days.
More on Frank
Looking back, it seems so obvious to me that he was in love with someone else. I was constantly reassuring him about my feelings for him. But I thought he was just nervous about the other guys.
Last night when the scene aired where Frank left me, Kevin asked me if I knew something was up. I said I didn't. I told Kevin that I woke up so excited to see Frank because I thought Frank would be the one in the end. Kevin then looked at me lovingly and said "that makes me so sad for you". That my friends, is the type of man my husband is. It's one of the many reasons I married him. In that moment last night watching Frank leave me, crying while watching it, to have my husband react that way just reinforces how dang lucky I am to have him!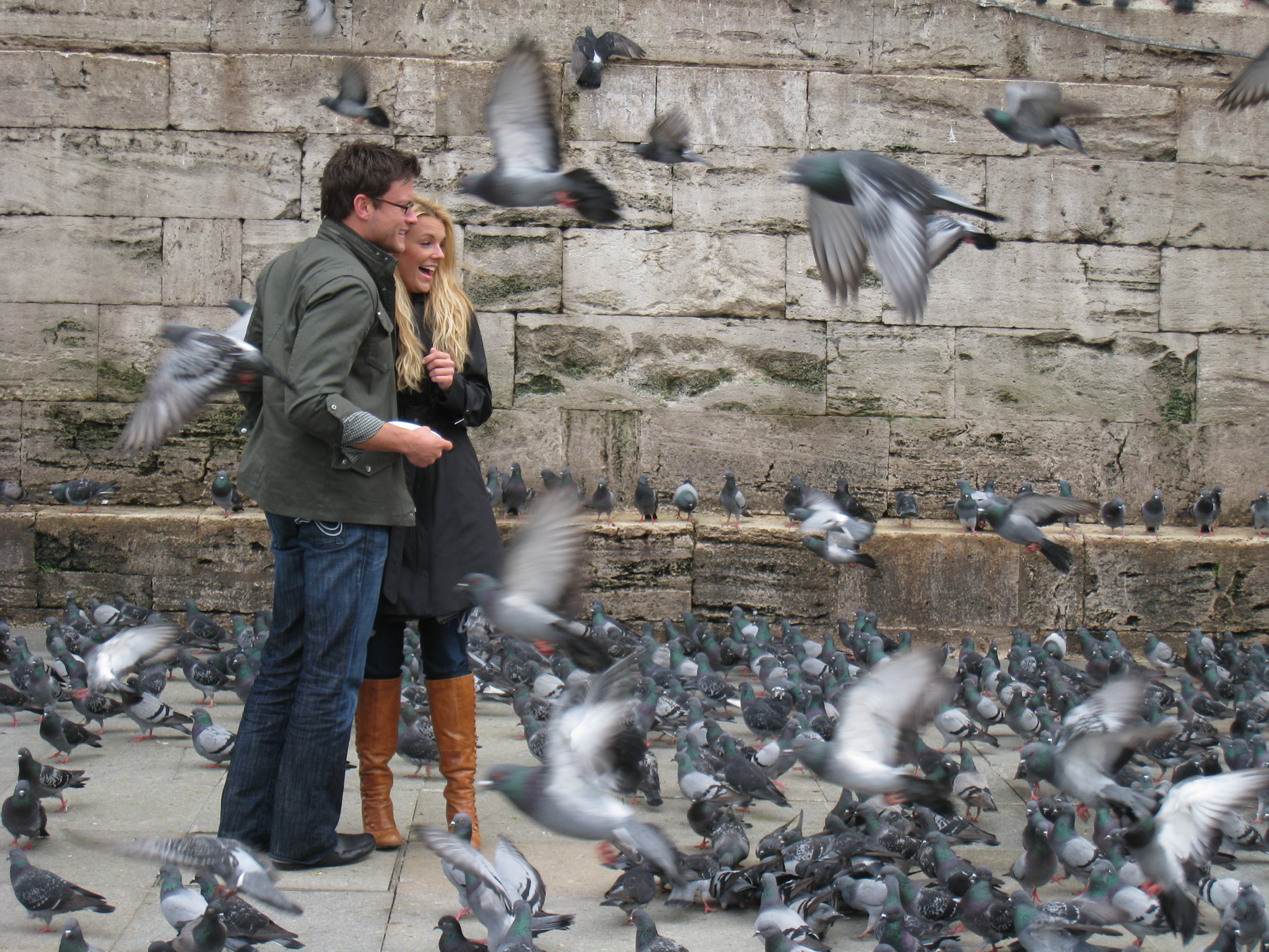 And yes, I cried watching. With my husband. Seems awkward right? It wasn't. I teared up because it was emotional to see again of course. But I think the main reason I was emotional is because heck, the Bachelor and the Bachelorette producers make a dang good show! They're good at pulling on your heartstrings. I cried watching all the other seasons too and those weren't about my past. I mean who doesn't cry watching the show when there is a huge heartbreak or amazing proposal?!
Chris Lambton
I had to let him go early because I knew there wasn't a future with him. Chris and I were never anything more than friends. If you asked him, he would say the exact same thing! I didn't even spend the night with him in the fantasy suite. The show makes it look like I did, but I actually left the room about an hour after the cameras stopped rolling. We were just great friends. There was no way I was going to put him through a proposal knowing that we never even got close to anything more.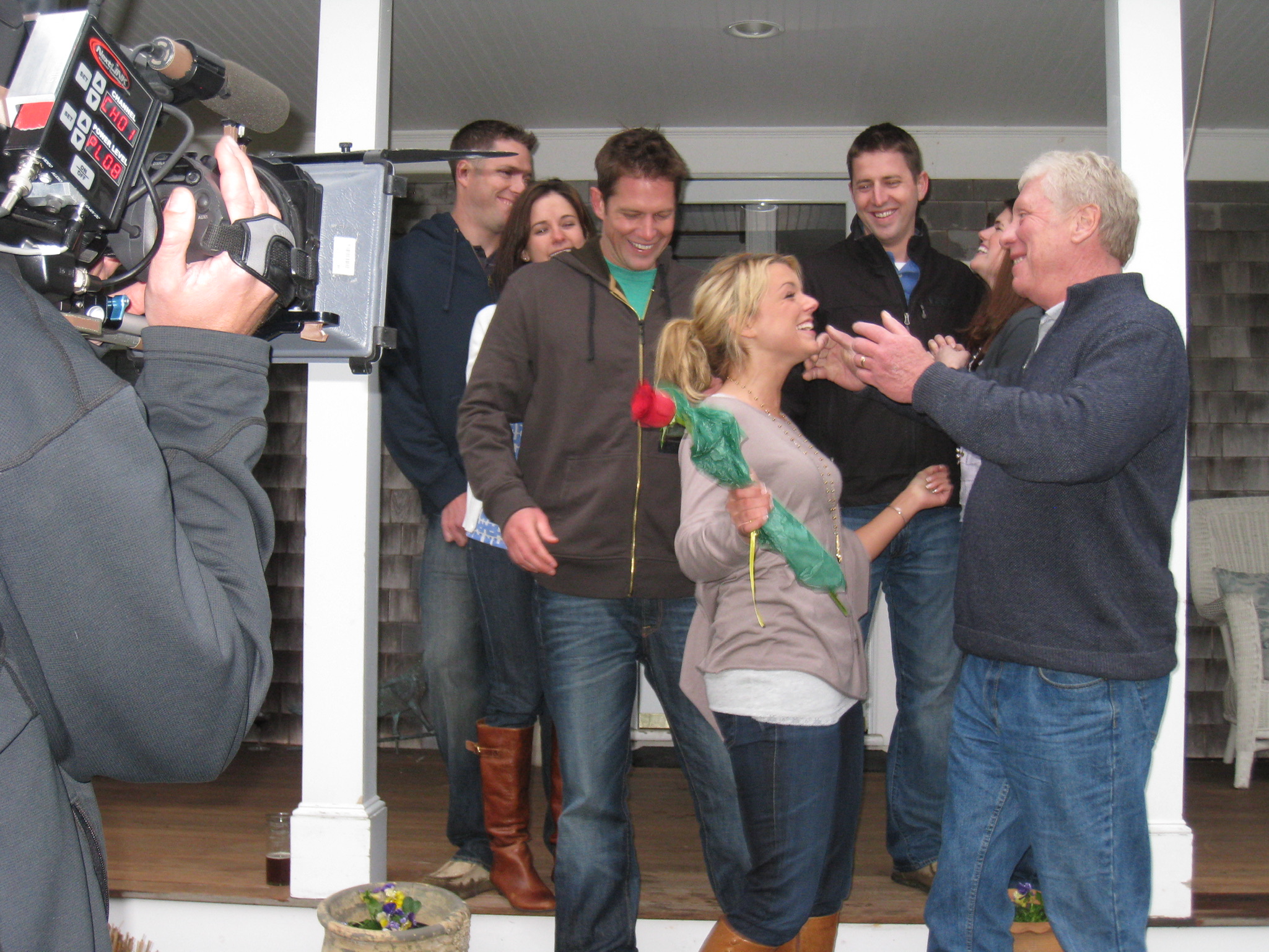 But man is he a good guy! I'm so happy for him and Payton and their beautiful family! And watching the show back he had me laughing with some of his one-liners! And yes, thank you Chris for not "killing the Bachelorette" on your scooter.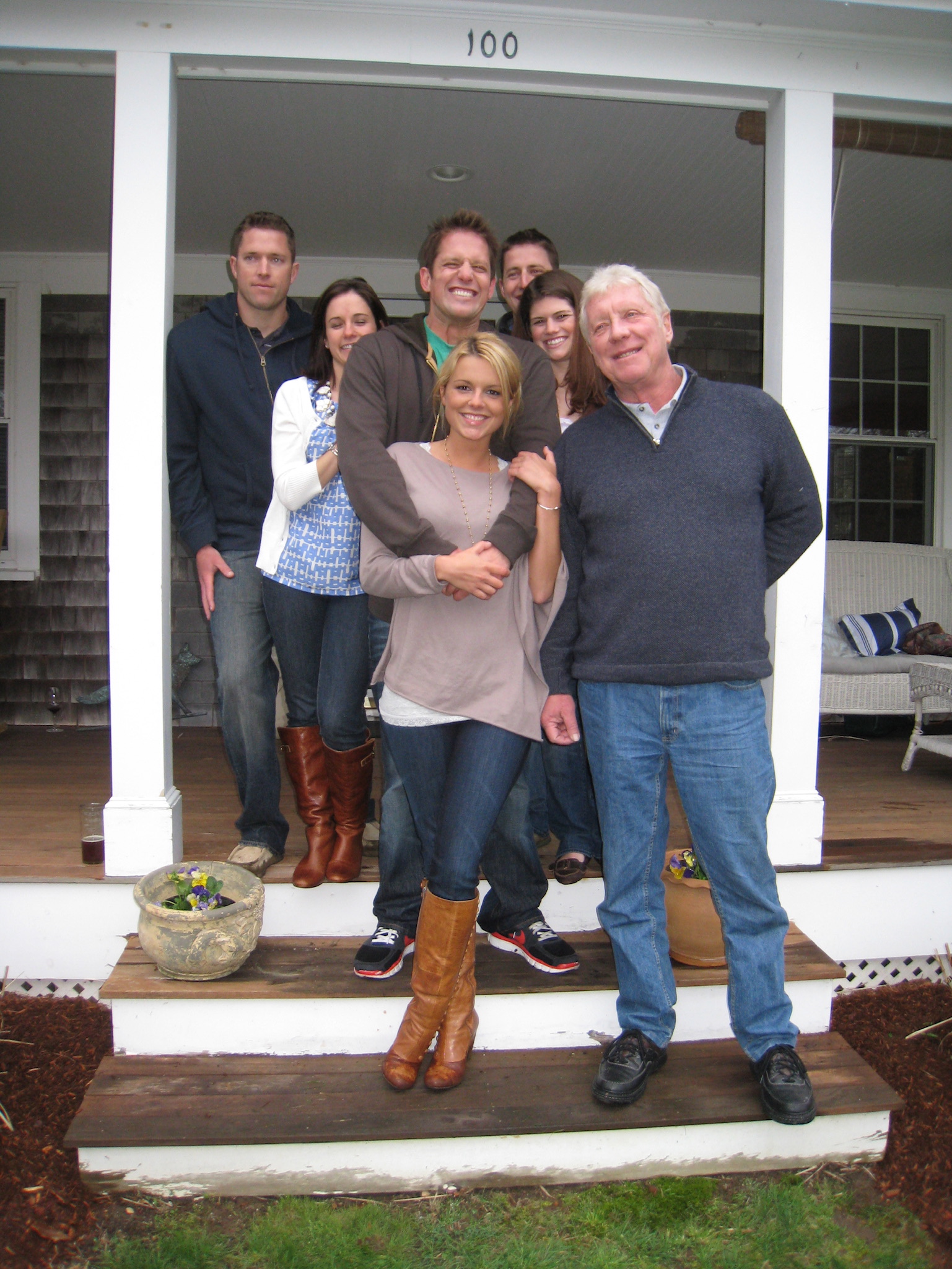 Roberto
Like I mentioned above, from the very first night I thought it would be Roberto in the end. Obviously that changed after my date with Frank and as the season progressed. He is super attractive, charming, and a really nice guy. He definitely wasn't my type of guy. After Frank left, I had to convince myself that I would've chosen Roberto regardless. And honestly I don't know if I would have. I'm not saying I wouldn't have, but I'm just saying that it's impossible for me to know what I would've done because that's not the life I lived. If I'm being honest with myself, and I wasn't for many years after the show, if Frank hadn't of left I think I would've chosen him.
I wanna be really clear right now that that doesn't discredit my relationship with Roberto. I stand by saying that I think he is a great catch and whoever he ends up with one day will be very lucky! But being a great person doesn't mean that he's a great person for me, and he wasn't, and I wasn't a great person for him. We were just ultimately so different. Whereas with Frank, we were so similar that I think we would've had a better shot. And that's why, like I said when talking to Chris Harrison tonight, Frank and I got together after both of our relationships ended to try to see if there was something still there and ultimately we decided there wasn't, but the great thing is we're friends! I love that we're friends! His wife actually tagged me in a post on FB the other day saying she was excited to watch! I think that speaks volumes about their marriage and how solid it must be! Kevin felt the same way before we watched tonight. He was genuinely excited to watch because it's a cool part of my past.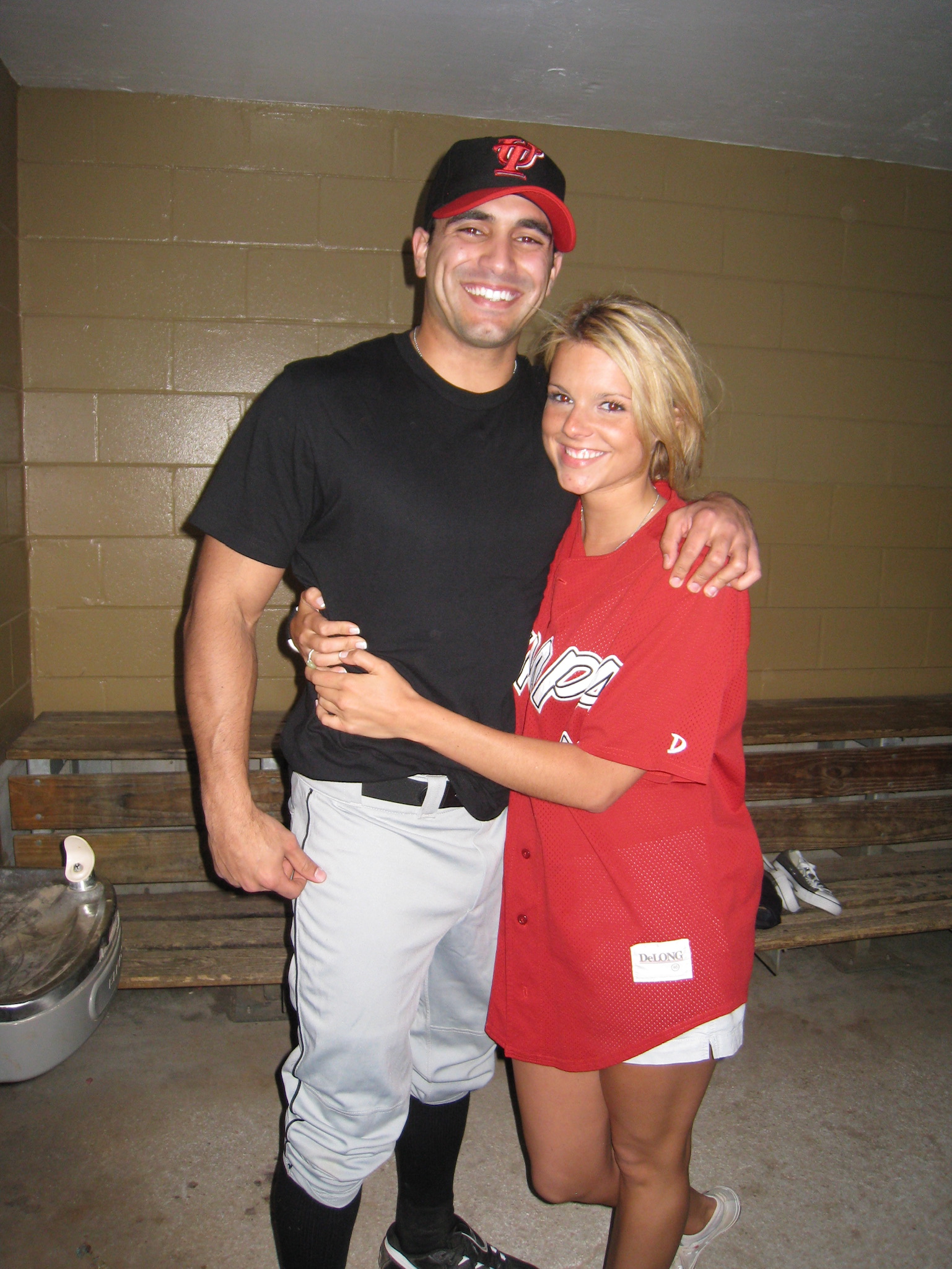 The End
I'll wrap this up I think saying thank you so much for watching along with me tonight and for taking the time to read this post. I'll leave some more photos below of random things that happened during the season. Makes me laugh to see all the fun moments with different producers and with the guys. It's an experience I will look back on so fondly and be grateful for my entire life because ultimately if I wasn't in the show I would never have met my husband on a different show and had this amazing beautiful family that I have. So thank you ABC and thank you to the Bachelor and Bachelorette franchise for everything! I am eternally grateful!