Tonight's episode was so amazing with the wedding, didn't Krystal look so beautiful in her dress?! I can't even wait to get into all the details so let's begin!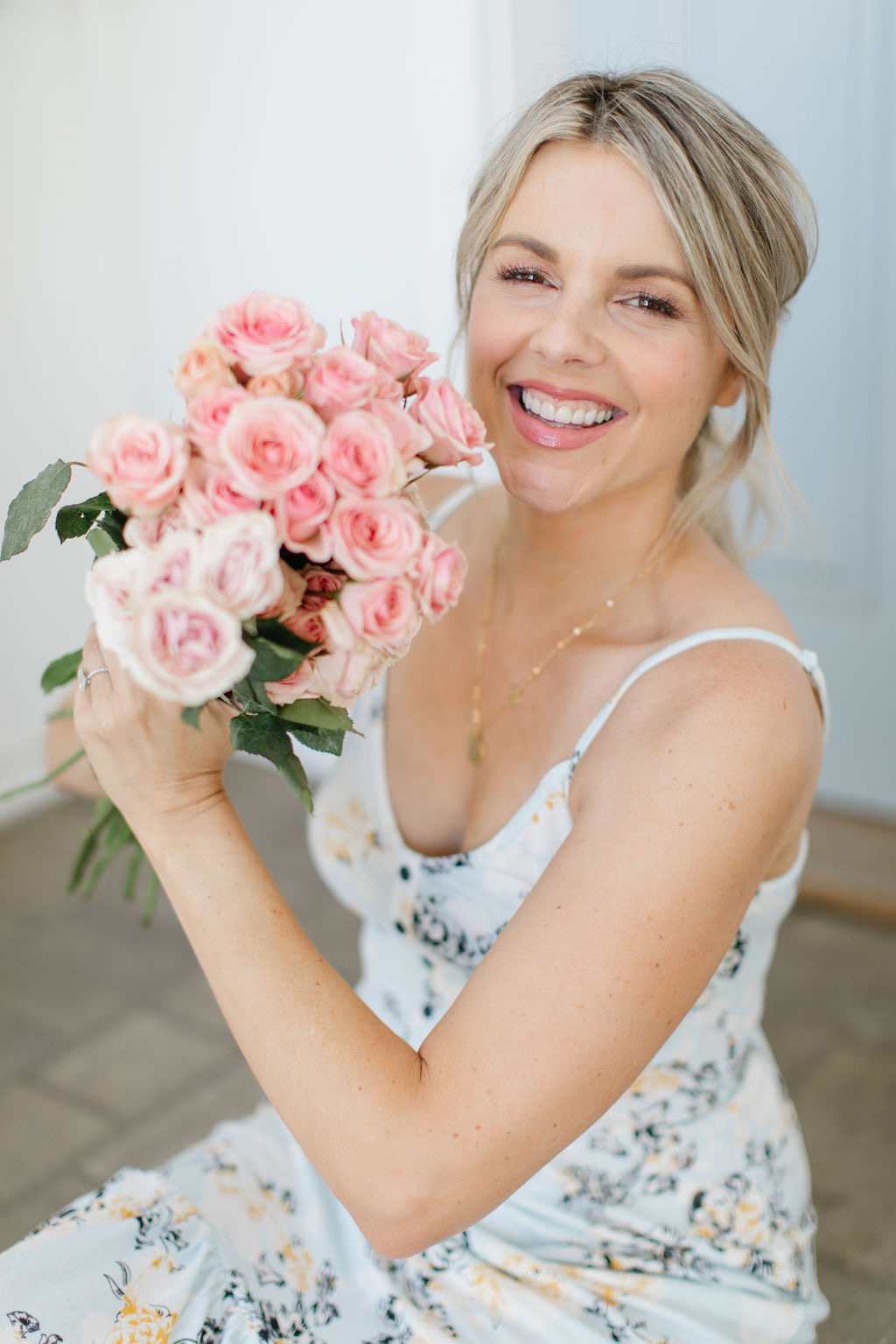 Chris + Krystal's Wedding
The wedding was beautiful – I'm super happy for them! If you guys didn't get a chance to listen to our Bachelor Happy Hour podcast yesterday, take a listen today! I'll link it here. It's just me this week since Rachel was off getting married to the love of her life! But I got a chance to chat with Krystal and Chris about their wedding and everything with that went down at the reception. They also have some very interesting opinions on the Clay, Nicole, and Angela situation. So definitely give it a listen if you haven't already.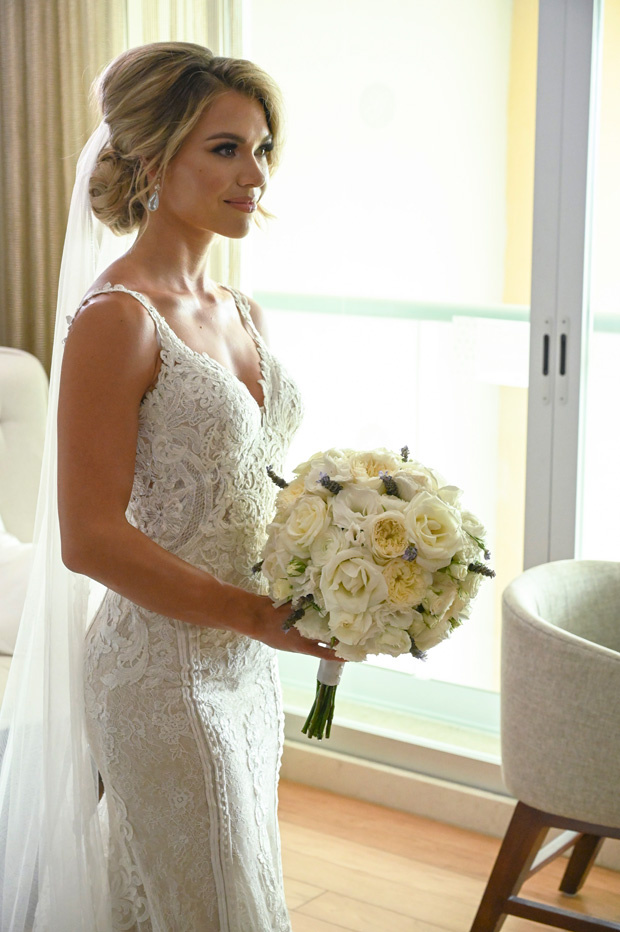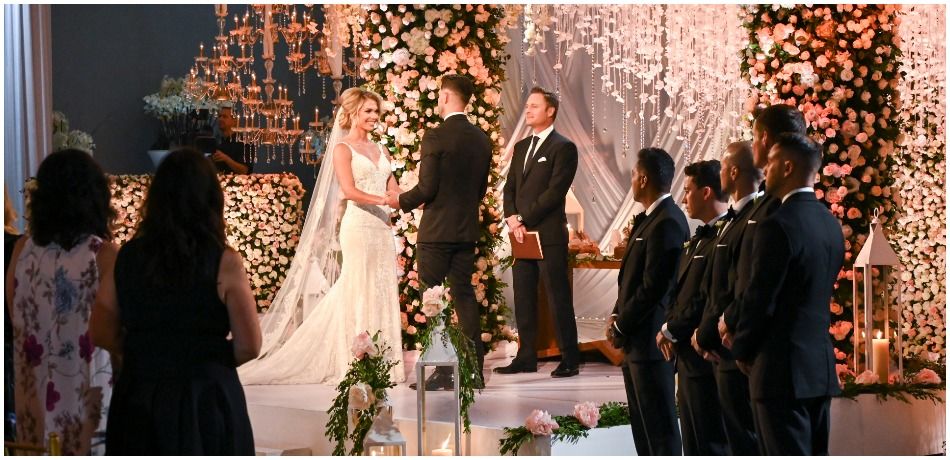 Dean
When Dean left at the beginning of the episode, I knew he would be back. I think even just by how much Caelynn was talking about it, when she was talking about it to Connor it seemed obvious he was coming back. And I hope Caelynn ends up with Dean to be completely honest with you. I don't think this is going to be the popular opinion but I just don't think she's really into Connor. And I know the show is painting it like Connor is a good stable guy, but I'm still upset with
Connor for how he treated Luke P at the Men Tell All.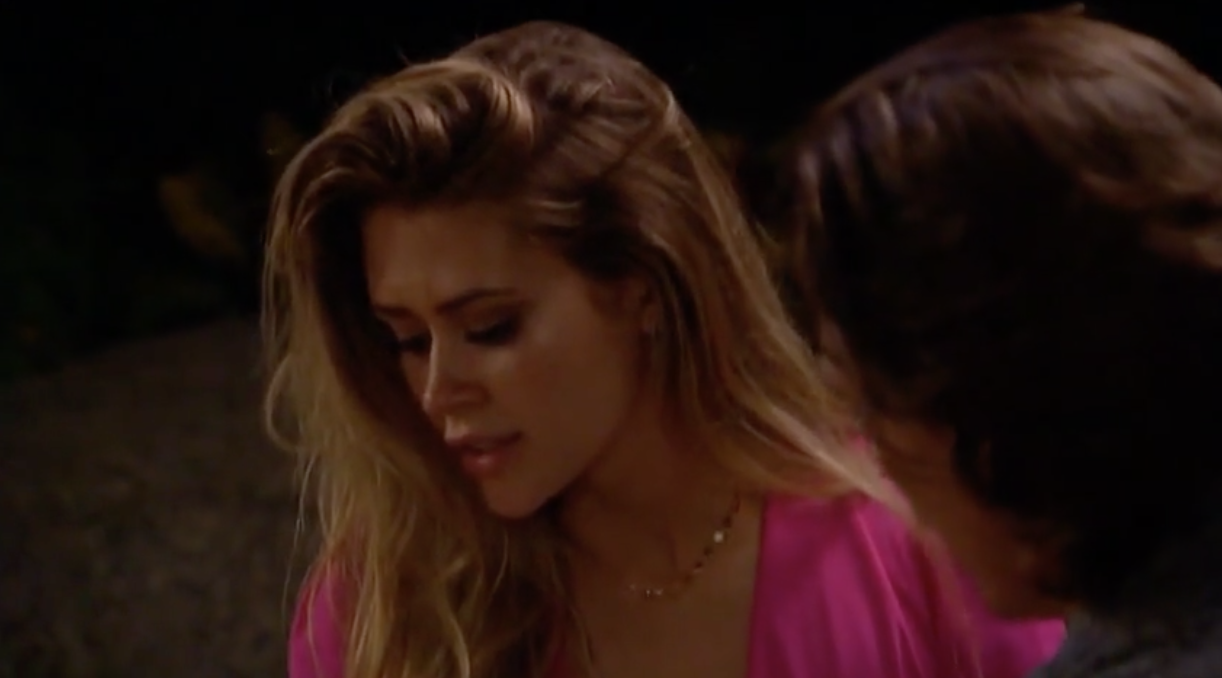 He told him to "F off" and called him a psychopath. It just really made me look at Connor differently. But he's young and I realize he probably just made a mistake. But I just don't think he's necessarily ready to get engaged at this point in his life. That's just my opinion. Not that I'm saying Dean is. But I think every guy is a free spirit and can't be tamed until they meet the right girl. Hey just look at George Clooney! Everyone thought he was the forever bachelor! Then he met Amal and everything changed. Maybe Caelynn's that person for Dean. I hope she is! I really like them together. This might not be the popular opinion so I'm super curious what you guys think. Let's definitely discuss in the comments below.
JPJ and Derek
So much for Derek being the next Bachelor. While I don't think that Derek was at fault in this situation, I definitely think his chances of being Bachelor were ruined. Only because there's no doubt in my mind that he told JPJ that it's easy to hook up with girls after the show. He for sure said that. I'm not entirely sure where JPJ was so focused on Derek's podcast. And of course the way that JPJ handled that was totally out of line!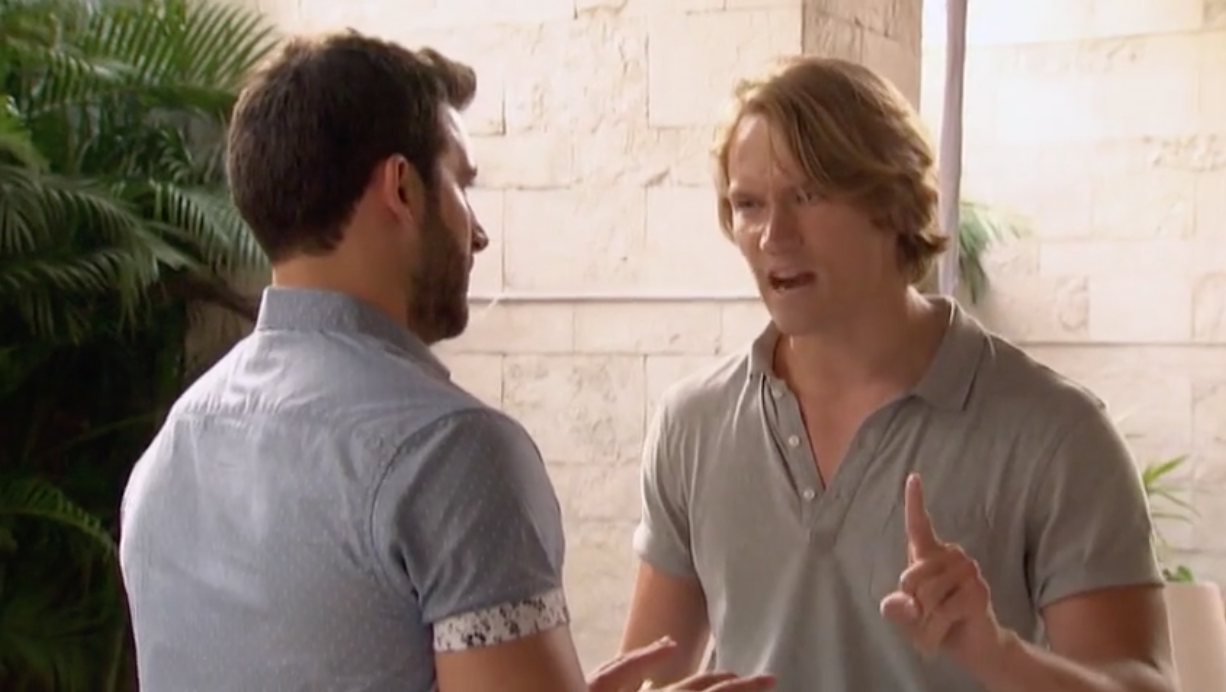 It's honestly a huge bummer because I really loved JPJ up until tonight's episode. He just really changed my opinion of him. But mostly, it made me realize how young he is. There's not really much I can say about the situation other than the Bachelor producers and editors wouldn't have shown us all the footage of JPJ bashing Derek and saying that all he wants to do is sleep with women if the Bachelor franchise was considering Derek for Bachelor. They're absolutely not because they showed us that footage. And my second takeaway is that it's just a big bummer because JPJ showed a really nasty side of himself.
Clay and Nicole
I was really rooting for these two! And I still am. I definitely think they have a good chance of making it out of Paradise together. However, obviously Angela showing up is going to rock the boat quite a bit. It wouldn't be surprising to me whatsoever if Clay ends up sending himself home. I would if I were Clay! That's just too weird to be in Paradise with someone that you had that serious of a relationship with. Dating for eight months, looking for houses together, and talking about children is not a fling. And I 1000% would not want to be in Paradise, even if I was dating someone else, if an ex-boyfriend like that showed up for me. If I were Clay I would leave, and tell Nicole that I'll contact her when Paradise is over. But will have to see what happens.

Next Week…
I am so glad that Dean is back and I really looking forward to seeing that unfolding. Also, I am really not sure what Clay is going to do!?! What do you think? Is he going to go back to Angela or stay with Nicole? Tell me all your thoughts on the wedding too! Can't wait for next week, let's discuss what you think is going to happen below!
Outfits + BIP Cast Recap
Here I am going to link a few outfits that I found since last night's episode, along with a few from tonight's wedding! Are there any others you want to see me link? Let me know!
DEMI

KRISTIAN

BECCA

HANNAH

JEN

HALEY

CAELYNN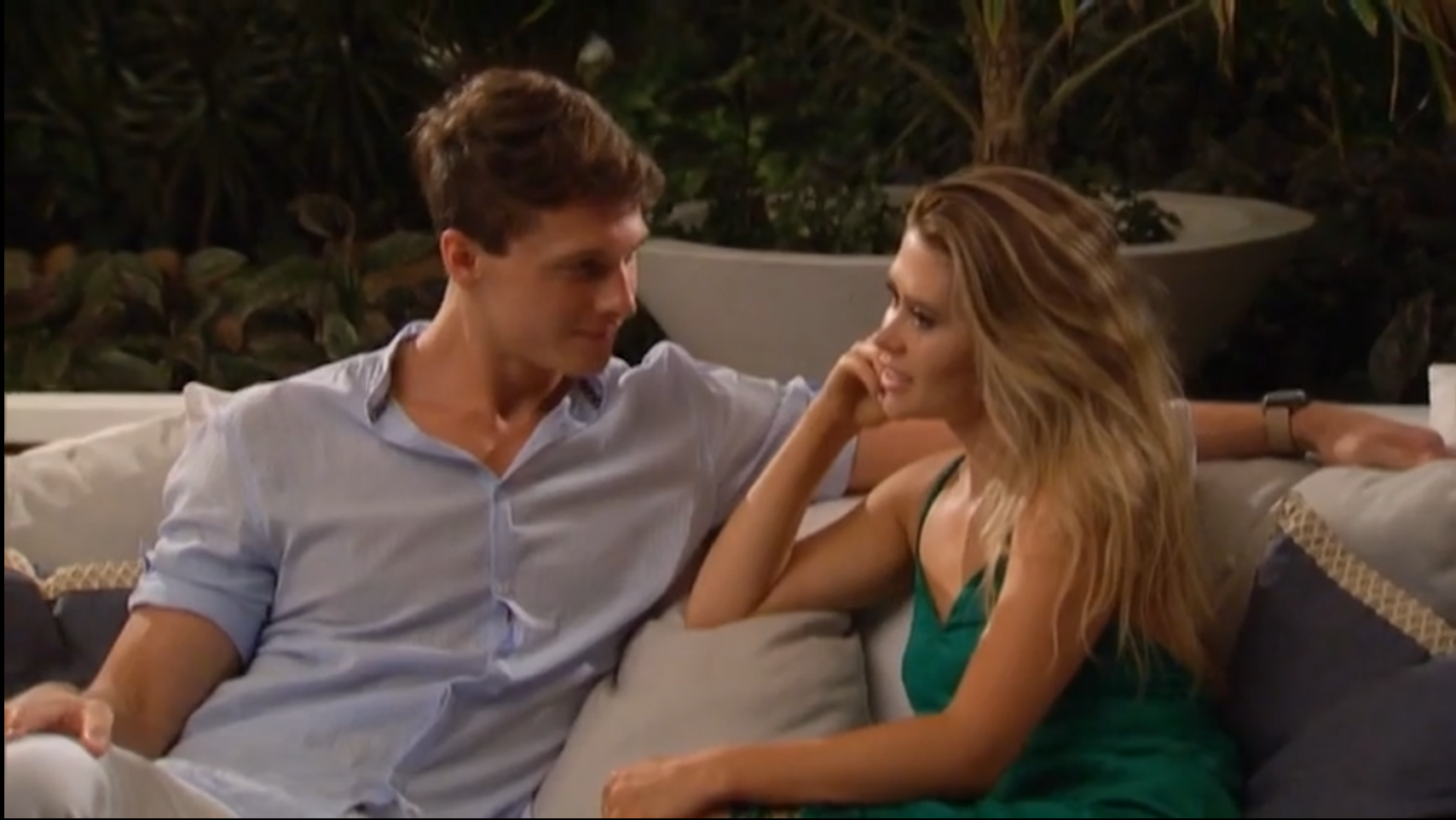 Make sure to jump over to last night's BIP blog or the Affordable Friday post for more great looks!!!
Here's an adorable dress that I wanted to share with you! I haven't posted this one yet, but I love it! This dress is only $49. I love the details of the small buttons down the front. And how stinkin' cute is the ruffle at the bottom! The pattern is darling and I feel like it's one of those dresses that you can wear spring, summer and fall depending on your weather. I could totally wear it here during all those seasons! It's definitely on the more casual side and isn't super fitted. But I like that look.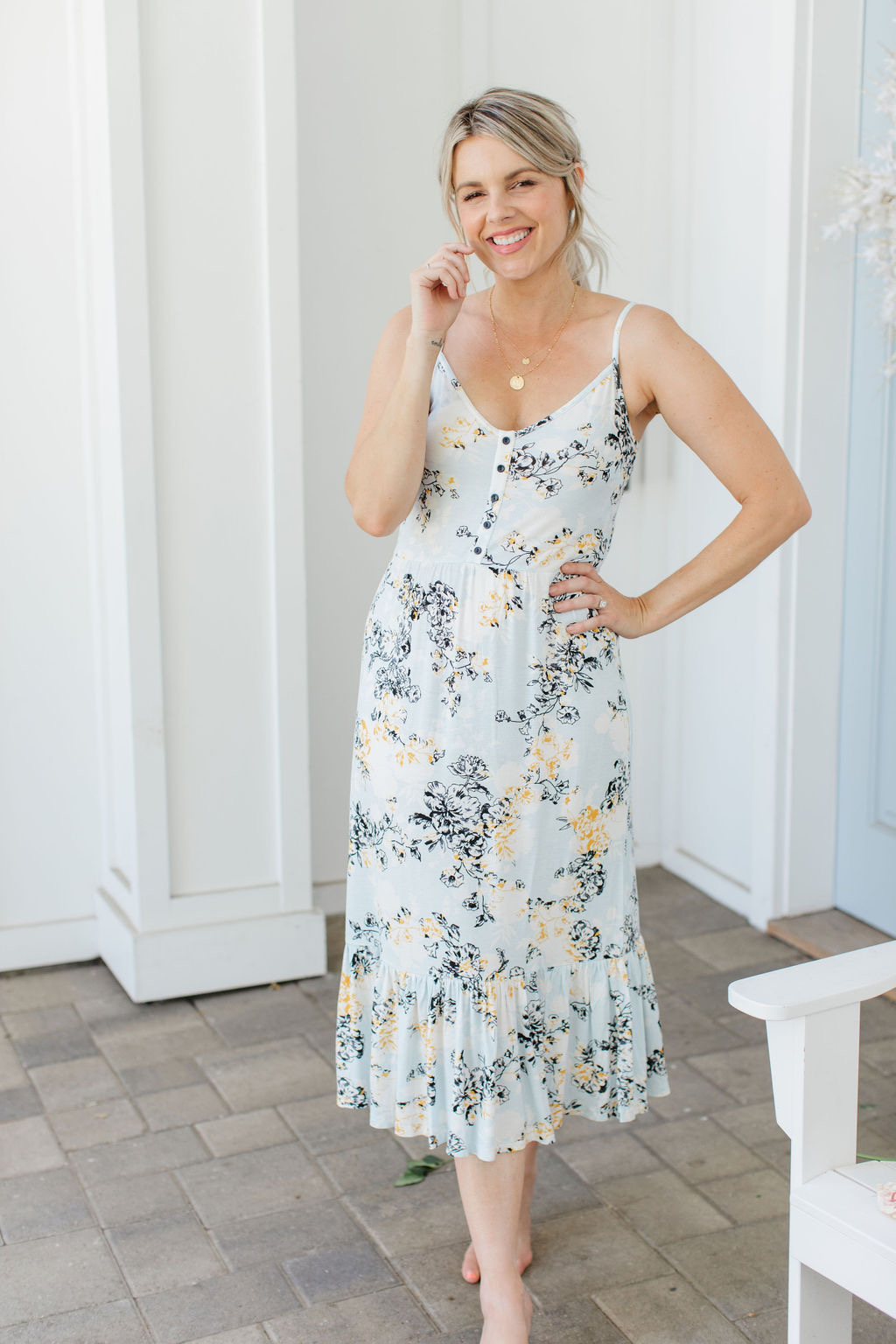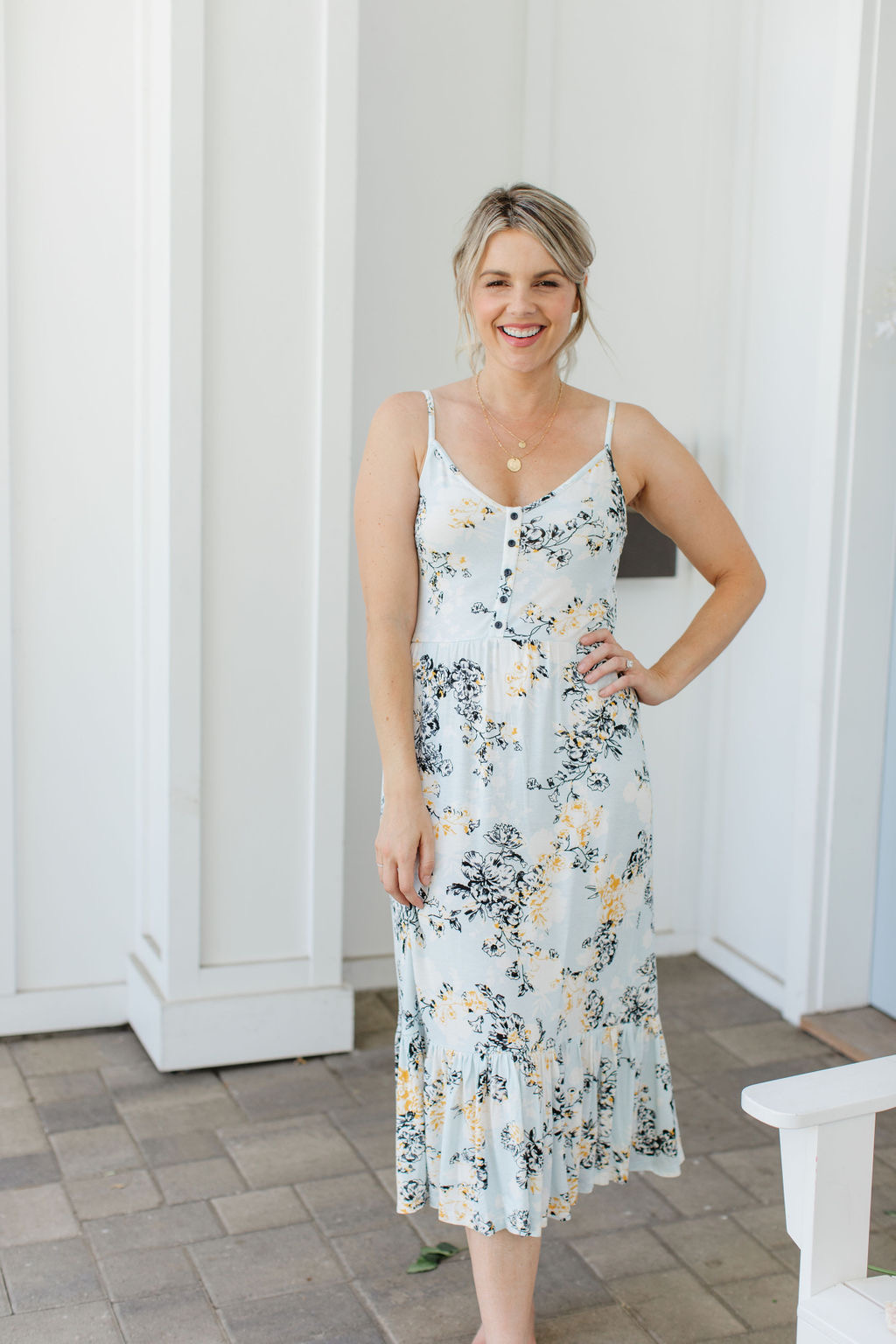 Thanks so much for stopping by my Bachelor in Paradise post today, I can't wait to here all your thoughts on the beautiful wedding!