First and foremost, I need to start and just say how incredible of a job Emmanuel did. Honestly I felt butterflies in my stomach and was so nervous for him! To be put in the position to host such an iconic show, which has only ever known one host, but then to host it and talk about such serious and important topics has got to be extremely overwhelming. I'm sure he felt an immense amount of pressure, but he handled it so well. I watched his Uncomfortable Conversations with a Black Man series many times and I'm just such a fan of his.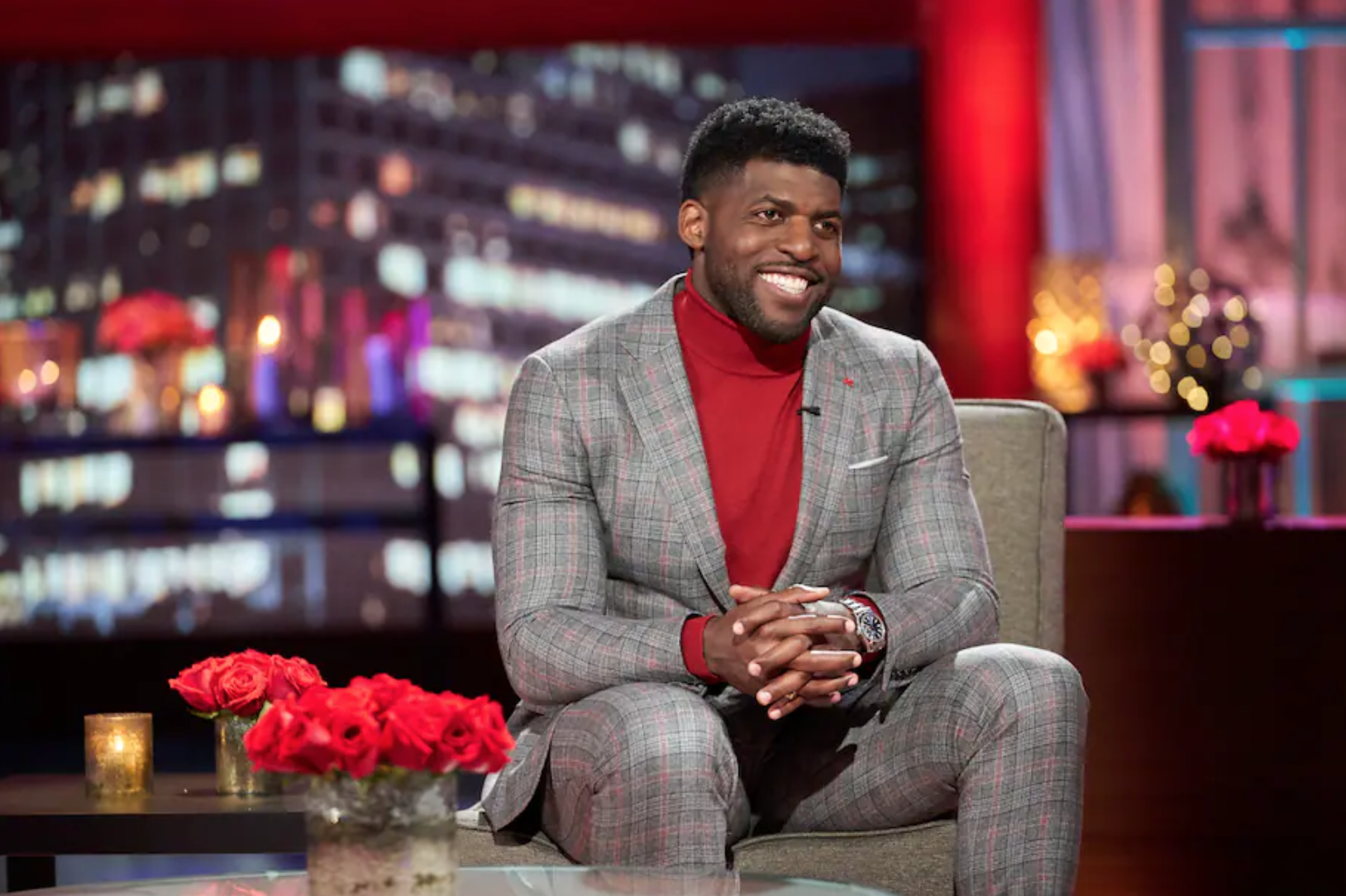 Last Night May Have Felt Uncomfortable
I also want to say this because I've seen a lot of talk online from people about how disappointed they are in this season. Look I get it, the season was heavy. We saw a lot of drama and these conversations around race can feel uncomfortable. I know, the majority of people watch TV to escape from life. Heck that's why Hallmark channel is one of the highest rated cable channels on TV if not the highest rated. People want feel good stories right now because frankly, the world in real life is a pretty scary place. We're in the middle of a pandemic and we have gone through some very turbulent times as a country in the recent years. More so than I can remember in my life up until this point. Or I just was unaware in my adolescence and in many ways, I was ignorant.
That said, I get the wanting to escape. The thing that everyone has to remember is that these topics are sooooo important. Talking about racism and having an open dialogue where people can learn and grow is important. This wasn't supposed to be feel good TV. Emmanuel said himself, these conversations feel uncomfortable. But we HAVE to hear them. And we MUST learn from them.
Matt
I felt for Matt so much when he talked about the pressure he felt the season. Can you imagine stepping into the shoes as the first black Bachelor with everything going on in our country? The social injustice, the conversations around racism, the death of George Floyd and so many others – all of it. It's got to be so much to take on. I can't imagine the weight he must have felt and still feels. But this is what I do know, I know what it's like to be in that position in terms of being the lead of the show. The pressure and scrutiny and hate is intense. So I can only imagine with everything going on in our world, the extra level that he had to deal with and how hard that has to be on a person. It's too much for any one person to take on. The sadness and pain in his eyes was gut-wrenching. So I have to say that I completely respect him for how he handled everything. I don't think I could have done it.
Racheal
I believe Rachel has shown how committed she is to learning and growing and being better after all of this. I think everything she said were the right things to say (I say "I think" because it's not my apology to accept) and I believe she's staying accountable for this and hoping to be better at the end of the day. The only thing I'll say is that I feel bad that she didn't feel comfortable expressing her own hurt in the situation. For example, when she first came out and Emmanuel asked her how she's been.
She said it was a loaded question, but that she didn't want to victimize herself. I get that she doesn't want to victimize herself in terms of the fact that she attended an antebellum party – which was WRONG. She is NOT the victim in that case. But it's okay for her to talk about how hard it's been dealing with the hateful comments and the bullying that she has undoubtedly received. Yes, she made a huge mistake. But that doesn't mean she can't say "Hey, I'm not okay because the hate I'm receiving is horrible". I personally might get some backlash for saying this, but it's how I feel. Honestly I'm writing this super quick this morning while I drink my coffee and I'm feeding breakfast to my kids. But that was just the one thing I sort of felt bad for her about and honestly, I feel like it's just in my nature to want the best for everyone and to hate when anybody's hurting. This show is intense. The fans are intense. The hate is intense.
Rachael and Matt
In terms of Rachael and Matt's relationship, I think it's fair to say that there's no way their relationship could work at this point. There's too much pain and too much hurt… and quite frankly too much to take on. Look, I'm not putting myself in that position because I'm not black and therefore I cannot understand what it's like to be Matt, but what I can understand is what it's like to be the lead of the show – the amount of pressure the public puts on you is so intense that it makes your relationship more complicated. So on top of the hurt he expressed and is feeling, and it being too hard to come back from that hurt, he also has hundreds of thousands of people criticizing the relationship in one way or another. And that I know, has got to be almost impossible to get through together. I feel for both of them.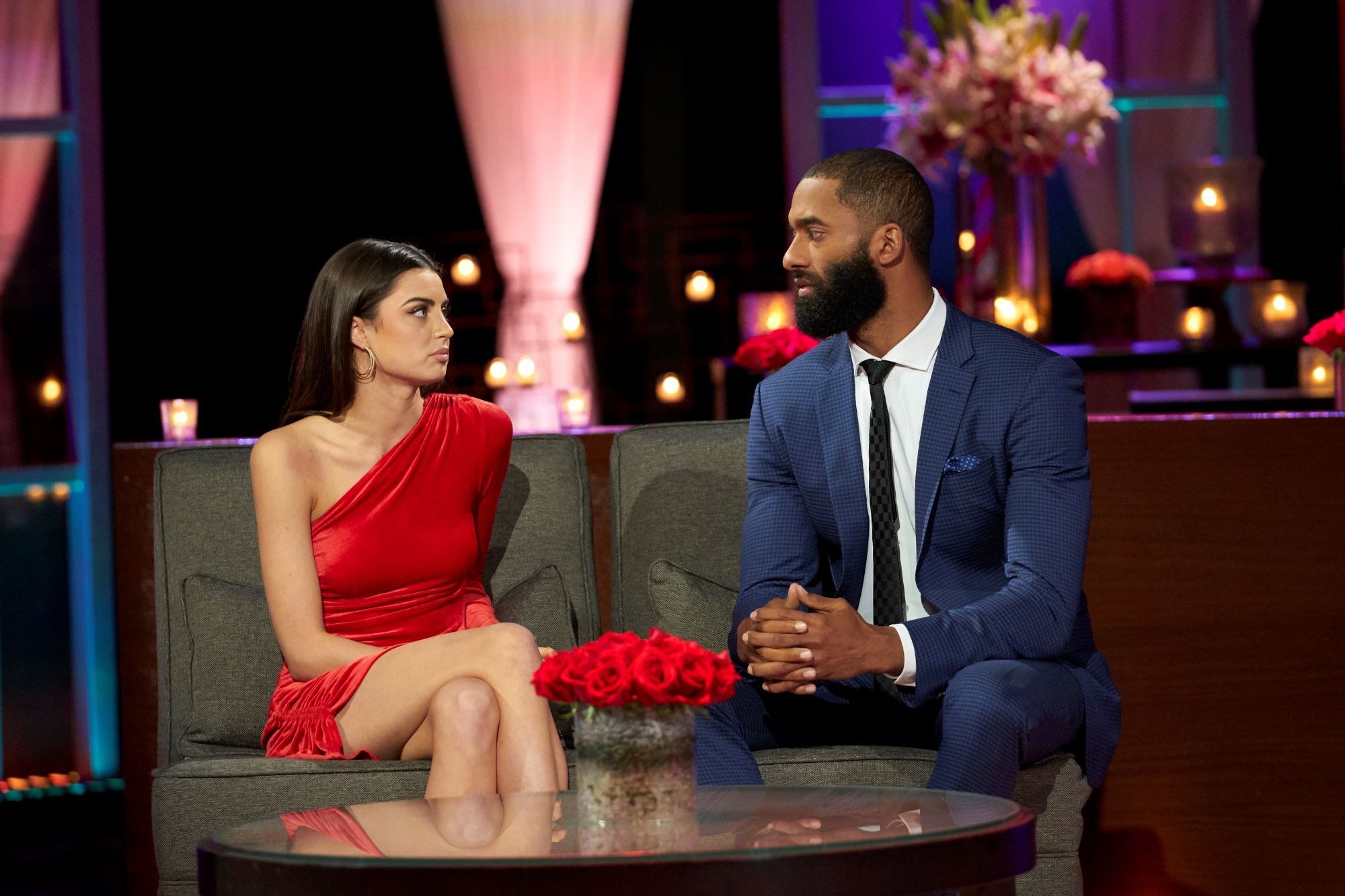 And I'm sorry my comments are only on after the final rose. I didn't get a chance to watch the whole episode. But I usually don't say much about the final episode other than I wish the best to the happy couple. But obviously that's not the case here. But I will say I wish the best both to Matt and Rachael. I hope they're able to heal from this.
Two Bachelorettes!
I'm a huge fan of both Katie and Michelle also I am pumped for both of them! I think they will both make incredible Bachelorettes and I plan to watch both seasons! I guess I'm a little confused as to why they chose 2 women for two seasons. Does that mean there's no Bachelor in Paradise? So one season is just taking the place of the Bachelor in Paradise season? If that's the case I'm honestly a bit disappointed because I love Bachelor in Paradise. I know many of  you reading this are more up-to-date with all the spoilers out there than I am, so if anybody has any insight I'd love to know in the comments below!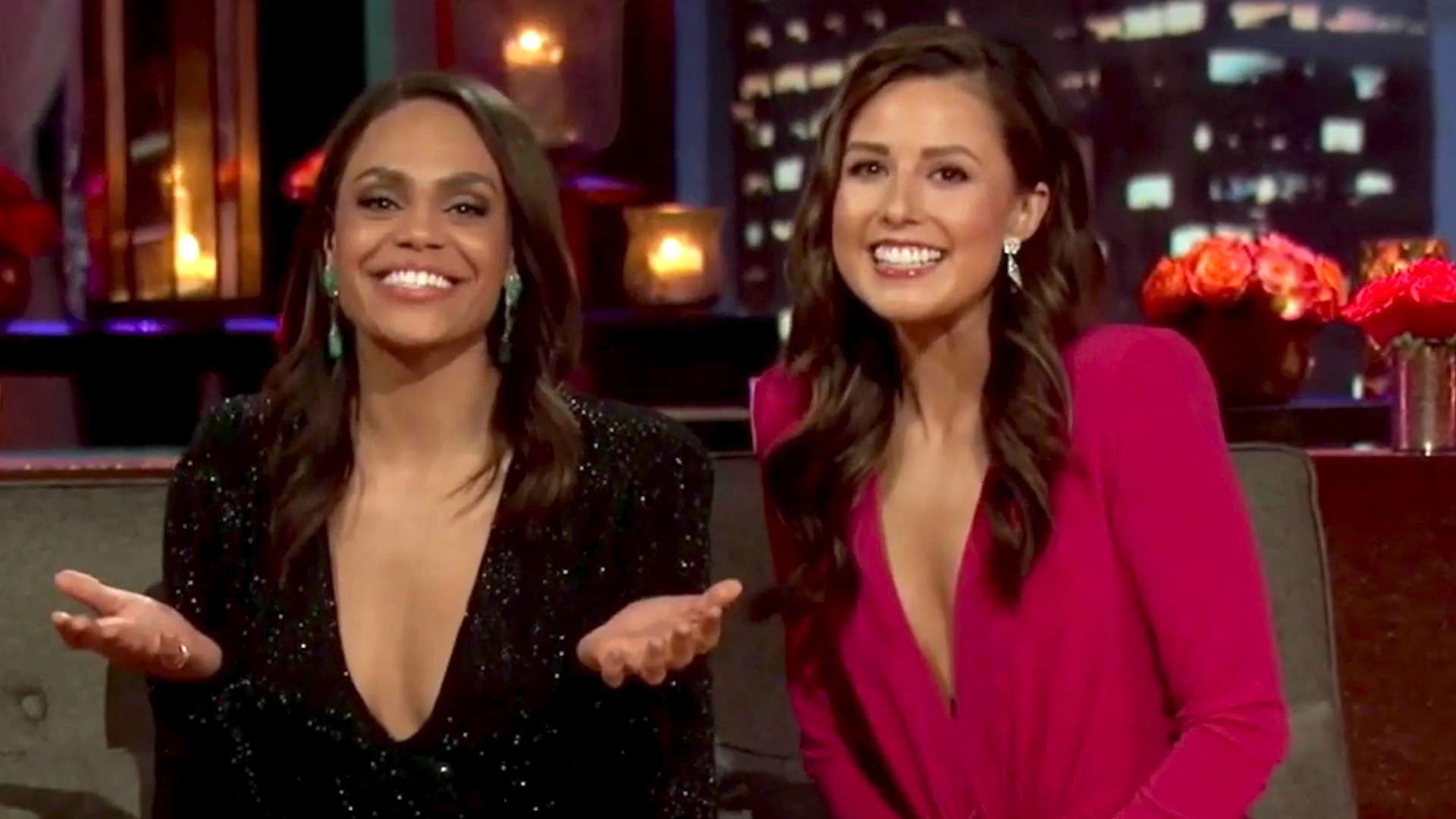 While Your Here
Before you go – big update to my site! I did an entire blog post about my discount codes that will now live at the top of the homepage on my website. This is so if you guys ever want to get any of the products I recommend you can easily come back to this blog post to find the link and discount code to get a deal on it! I get so many questions about my codea via DM and messages that I figured this would make it easy for everyone!
While you're here on my site if you wanna check out my emergency prep blog that I wrote yesterday, you can read it here. Plus you can see the ridiculous use Kevin has for the helmet I bought him. I'm telling you, he's gonna be happy we have that helmet when a big storm hits! I share a few other things that I bought to prepare. If you don't have an emergency kit prepared take this as your sign to prepare one now!
Love you all. Let's be kind to one another and try to listen to others. Especially when they tell us they're hurting. This should go without saying, but I'm going to say it to keep this a safe place. Any comments that condone any form of racism below will be deleted. Let's lead with love and kindness and understanding when choosing our words – today and always. xoxo