Happy Bachelor Monday everybody! There is SO much to discuss in tonight's episode and I can't help but start with chatting about the new girls! Let's get right into it!
Normally in past seasons I would not have been okay with new women being introduced mid-season. I would've thought it was super unfair and I would've been on the side of the women who had been around for the past couple weeks. That said, I don't feel that way this time around. Truthfully it's because the majority of the women in this group have been pretty awful. I'm not saying they're awful people, because they're not. They're put in a really hard and shitty situation by going on the show and sometimes it gets the best of you and sometimes they edit it to make you come across in a different way than you are. There's so many things that could be going on. But just as a whole I've been super disappointed with this group. There are a few that stand out and are awesome, I'll get to them! But for the most part I'd say the majority, meaning over 50%, are pretty nasty or at least acting that way.
KATIE KATIE KATIE! PART ONE
So I'm gonna take this opportunity to once again give Katie another shout out for being absolutely awesome. Good for her for putting Victoria in her place when she continued to talk down on Sarah after she left. Katie is the only one that stepped up. At least the only that we have seen step up. I kind of believe that if more people that had put Victoria in her place it wouldn't have been added it out. Victoria's drama is welcome on the show in any shape or form. It creates ratings and the producers know that and so do the editors. So it leaves me to believe that Katie is the only one that showed any class when these horrible comments continually were made, and not only by Victoria. Victoria's were just the harshest.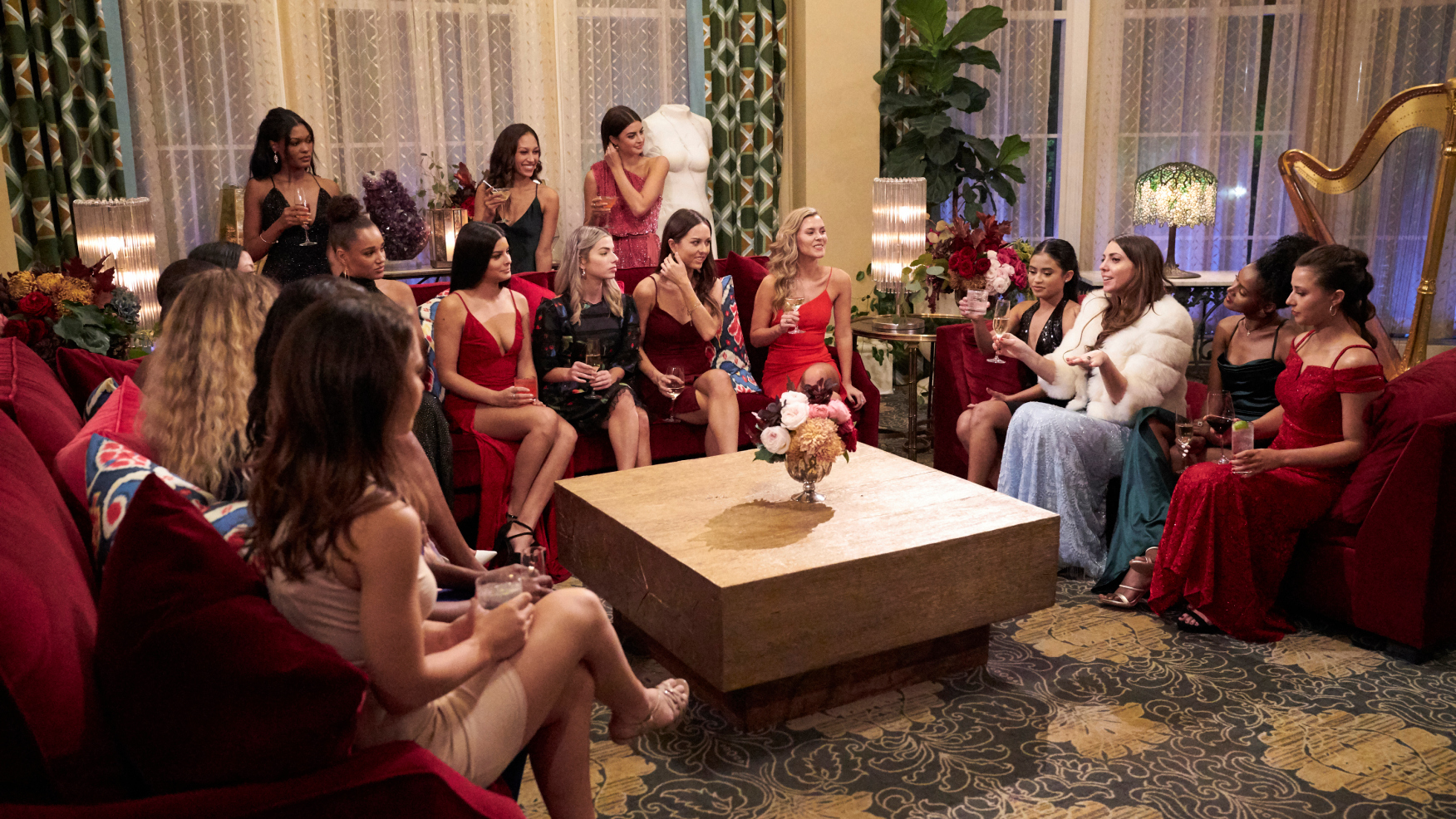 My Bachelorette Pick and Who I Think Matt Ends Up With
I'm almost positive we have never seen Bri negatively talk about Sarah or any of the new girls coming in. Nor do we even see her give a dirty look. That tells me one of two things. She's a complete saint and never ever has even a resting face that could be edited as a nasty look. Or the editors and producers are keeping her out of the drama whether she wants to be a part of it or not because she either ends up with Matt or they want her to be the next Bachelorette. So I'm declaring it here now. Bri will either end up with Matt or be our next Bachelorette and I'd be pretty happy with either one of those outcomes.
I get why the girls are upset – it sucks to have new girls come in. Like truly truly truly blows! But at the end of the day the woman that really have good relationships with him aren't going to react to that much because they're confident in their relationship. Every season the women that throw the biggest fuss are the women that don't have a connection with the lead at all yet. They know there's probably a chance they're going home because someone new came. Whereas if you have a great relationship you're not as thrown by it because you know you're gonna be around for a while to continue exploring it.
New and Shiny
Multiple girls talked about the new women as "new and shiny" stuff. And if that is something you're concerned about, then you're not ready to be in a relationship with him in the first place. A relationship is built on trust and if you think that he's going to pick something new and shiny over you, your relationship is doomed from the start.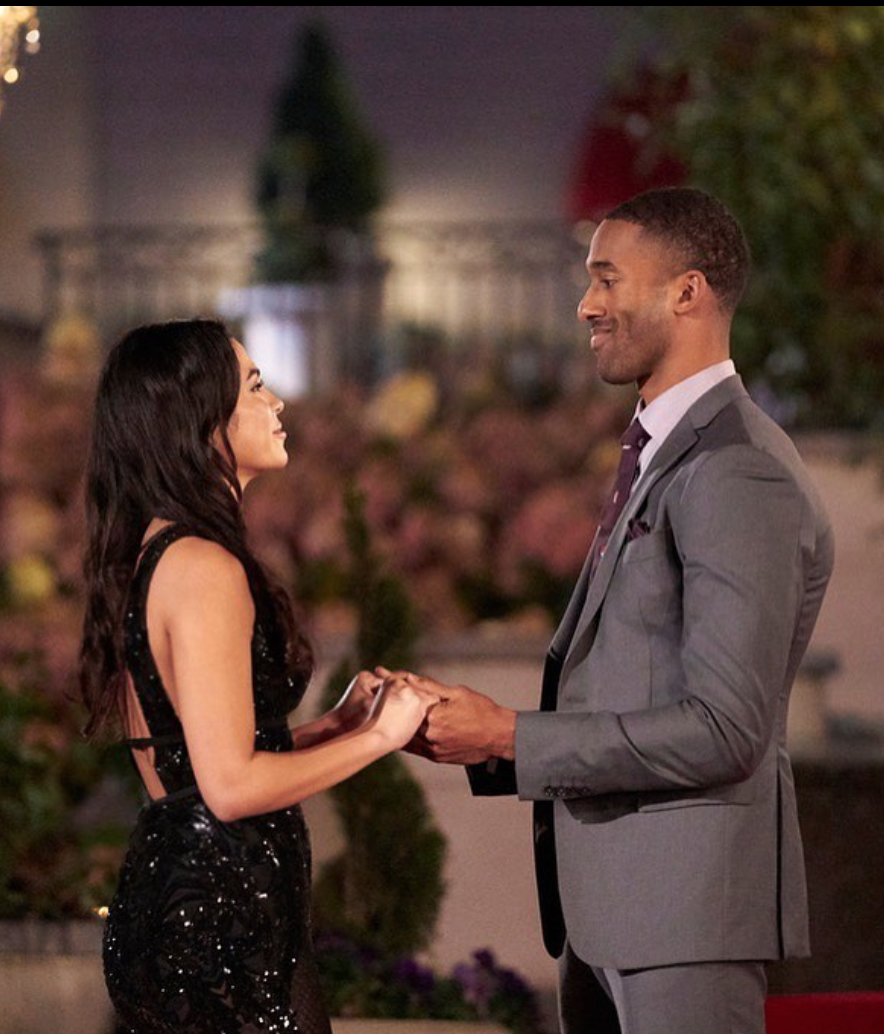 The new girls that got roses over the girls that have been around for a while is not because they are "new and shiny" but because Matt clearly wasn't able to form any sort of relationship with the girls he sent home over a three week period. If he sees more of a connection with someone new than you after three weeks why would you want to be with that person anyway. I'm just trying to point out that many of the girls that are still around Matt never saw connection with from the very first night. You just can't send everybody home the first night.
Group Date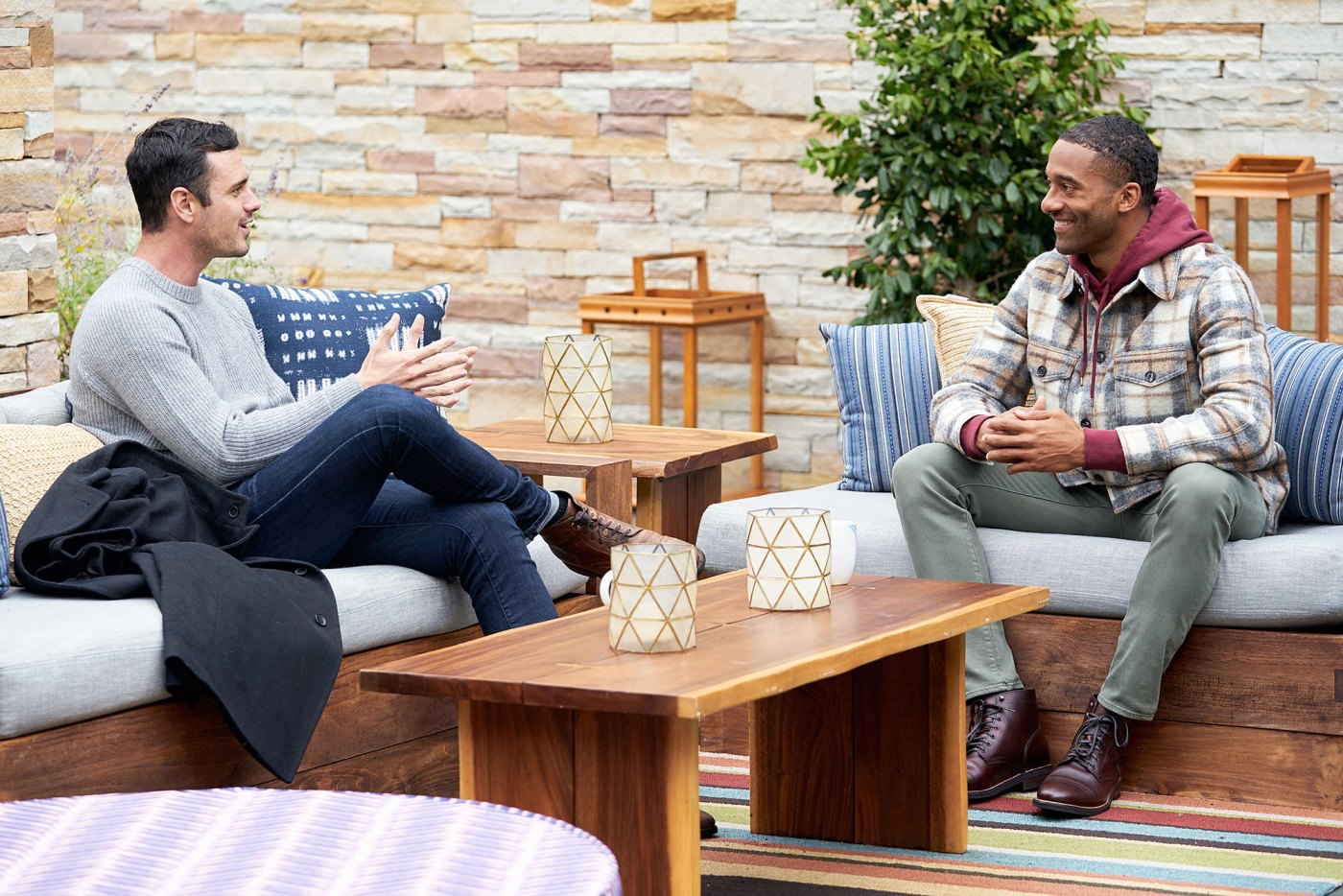 First and foremost, oh my gosh the squirrel costumes and searching for the acorns had me laughing out loud. That was hilarious!
Anna and Brittany
Anna is no better than Victoria. But the thing is I honestly feel really bad for both of them. I truly believe that their mean girl mentality is directly related to their insecurities. They feel insecure with something in their lives and definitely with their connection with Matt so much so that they have to bring down others. I felt really bad for Brittany! You could tell that she was completely caught off guard and for someone to use a word like that about you is super damaging to your reputation. Because when somebody hears it once it's something that will always follow you.
Michelle
Michelle and Matt forever! I write these blogs as I watch the episode. After every date or rose ceremony I stop the show for a few minutes to write in the blog. So everything I wrote about Bri at the beginning was before I saw that date with Michelle. Now I'm pretty convinced that Michelle will either end up with Matt or be the Bachelorette. In fact, if I had to call her right now I would say Michelle ends up with Matt and Bri is our next Bachelorette based on editing. Their connection is just so incredible and undeniable. I found myself smiling ear to ear their entire date and just really pulling from them from the very get-go.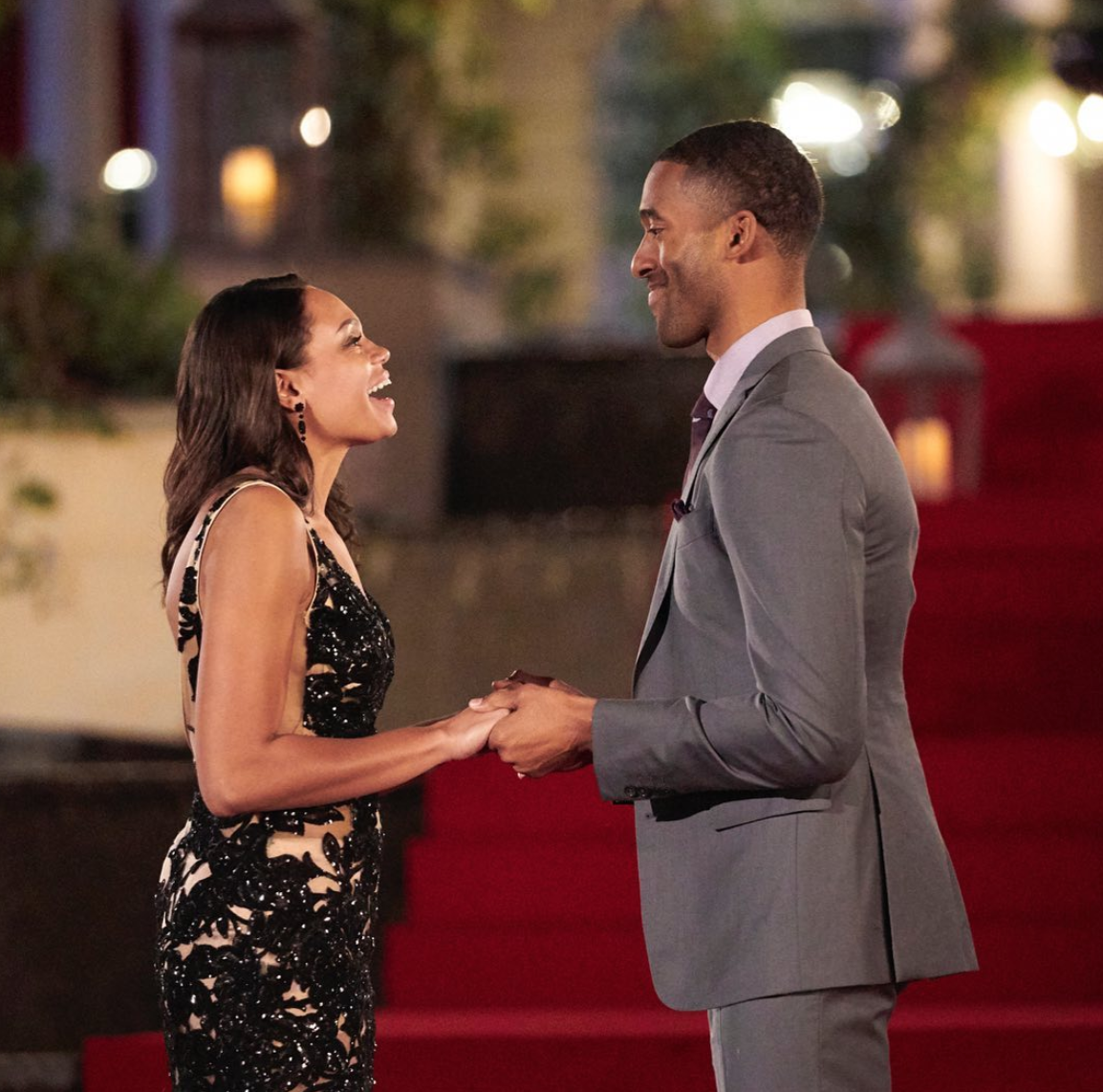 And this might seem weird to say but I always think every time I watch Matt kiss somebody it feels gross or something. Like I imagine him to be a bad kisser. Maybe it's because he kisses with his eyes open sometimes. Ha! But he and Michelle kiss really well together. Like I found it super steamy and it just seem like they fit.
Also, I took the above photo from his Instagram. He posted this last Friday and I even commented that I thought he went rogue and that the producer's were going to have him take it down. But it is still up as of right now!
Group Date Fight
I am so over the fighting dates. I think everybody's over them. The contestants, the viewers, and quite clearly the Bachelor. Matt didn't plan that date and I guarantee when he found out that it was happening he didn't want it to happen. Given what little time they spent actually showing us the date I'm guessing the producers even realize it's a tired thing. Let's get rid of the physical, aggressive dates on the show once and for all. It's so unnecessary.
Group Date After Party
Rachael said something perfect in the night portion of the group date. She said "If it's really meant to be at the end, nothing can change that. Even 5 new girls showing up." I love that she said that! Because it's so so so true! There's so much drama every season but rarely ever surrounding the person or even a few people to end up in the top two or three. That's because those connections are strong enough that all the other little drama stuff doesn't matter. So when these girls get so mad the new girls showed up, or are so mad that somebody pulled him away, you're really just buying more time on the show and not going to end up with Matt.
KATIE KATIE KATIE!!!! PART TWO
Eff yes Katie!!!! I almost decided to swear there because I think she is so freaking amazing! This is my official petition and declaration to the world that I want to be best friends with this girl! You can tell she's fiercely loyal and has an incredible head on her shoulders! I'm so proud of her not only for holding her ground and sticking to her morals to the women but telling Matt. He needs to know and he needs to step in. She's tried her best to get the girls understand and she knows they're not hearing her. She had no choice but to go to Matt and I'm so proud of her.
About Me This Week
Okay, a little bit about me this week. Well, I've been struggling to keep the kids occupied for sure. I actually did a blog post about some activities we've been doing with them that I got super quickly with my Walmart+ membership. I know I work with Walmart and they sponsored my blog but seriously you should check it out because I just find it so helpful. And this little arts and craft kit I got Molly has kept her really occupied especially we went outside and grab some nature items from outside to add to it.

I also did a few Amazon lives this week. In fact, the sweater that Sarah wore in last weeks episode was pretty expensive but I found one it looks exactly like it for only $24 and I did live about it here. It's the sweater pictured above! I just love it and I love the version I found! I think her this is made of wool which is probably itchy and mine is so comfortable!
I also did a live about some basic pieces that I wear and love including my new version of a white tee. You guys know I wore white T-shirts all the time in California but now that I'm in the colder weather I need something similar but with long sleeves so I didn't laugh about that as well.
What else, what else. We took the kids ice-skating and even visited a lake here in Nashville that was absolutely amazing. I posted pictures of both places to my Instagram!
Let's Discuss
Okay, now let's talk about everything! What did you guys think of the episode tonight? Are you happy that new girls arrived? Do you think the original girls have a right to be acting the way they are? Please say you don't. Let's discuss everything!