Big thank you to Walmart for being a sponsor of my blog!
I'm not gonna lie, being a parent this month has been a challenge. The kids have been a handful to say the least. Not that I can blame them, we did just move more than halfway across the country. Actually scratch that, we moved halfway across the country to Indiana and then moved again to Nashville. All this change has got to be hard on them. So I found Molly more than ever saying "I'm bored!" So needless to say, I've needed help keeping the kiddos busy.
A Typical Morning
All before 10am, we will have made pancakes together, jumped on the trampoline, read four stories, made imaginary breakfast #2 in her play kitchen, braided all her Barbies hair, played the "Cars" game by running around the house for 30 minutes, done 3 puzzles, sang two song and then as soon as we stop an activity, even if it's only been 2 minutes since playing, she'll say "I'm bored". Ugh! A parent's struggle to keep our kids occupied right now is real.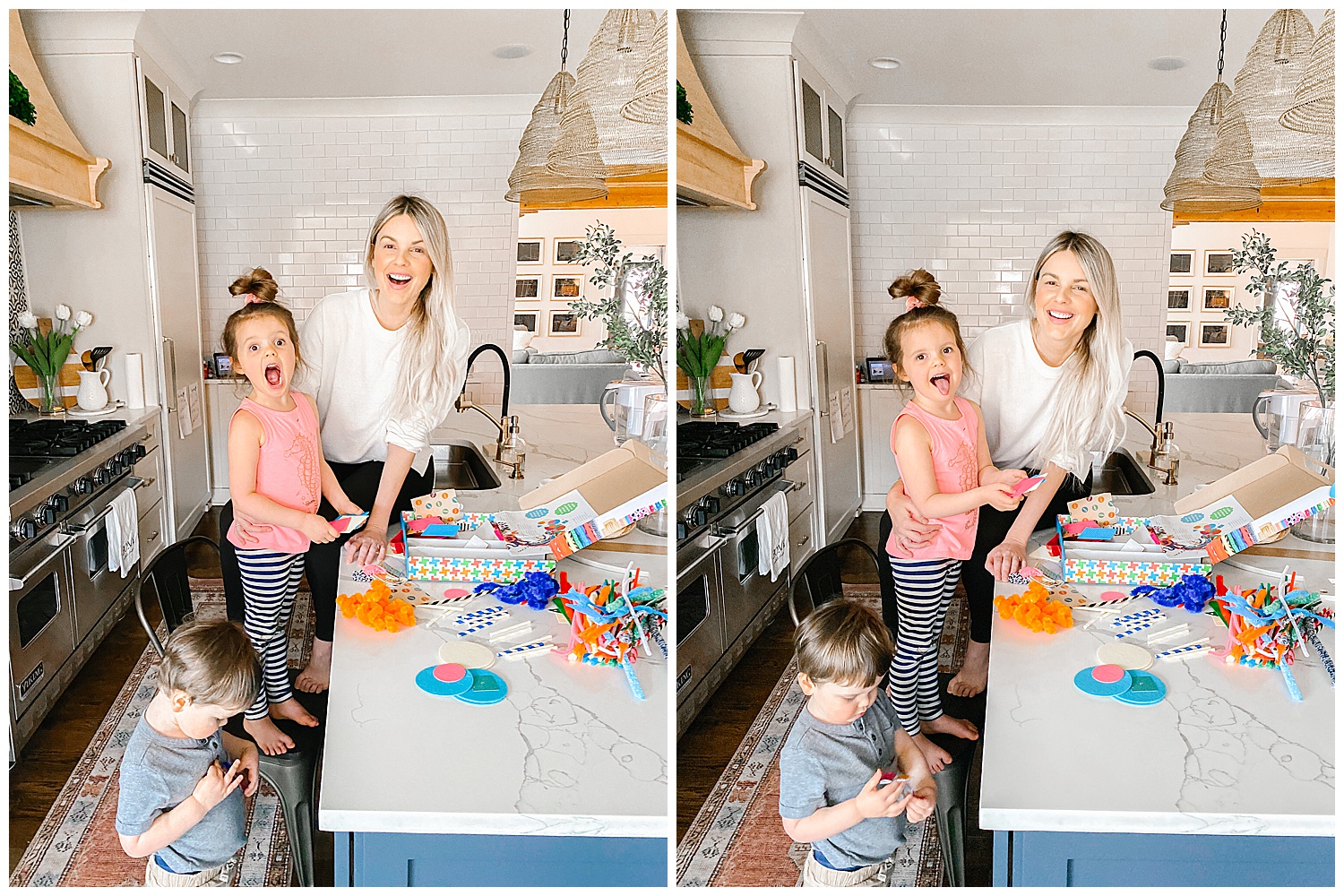 Life Saver
Anyway, I have found myself on a weekly basis ordering activities with my Walmart+ membership. I've written about this membership a few times now if you haven't gotten it already I'm honestly curious. Why not? Truly. Tell me in the comments because I'd love to answer any questions for you guys or tell you more about why I just think it's such a lifesaver.
The other day I ordered a gem set for Molly and then a design and drill busy board for Riley and I could not believe how quickly they came. Then a couple days later somebody in my Facebook group recommended this arts and crafts library busy box for kids 3 and up so I ordered that too, and didn't have to pay shipping – for either order. In fact, I haven't paid shipping for a Walmart order for months ever first since I first signed up for Walmart+.

With Walmart+  you get FREE next-day or two-day shipping on items from Walmart.com with NO MINIMUM ORDER required. Sure it excludes oversize, freight, and Marketplace items but that's it. This is a newer feature of theirs that just launched last month.
Free Grocery Delivery ($35 minimum with some restrictions)
And oh my gosh, don't even get me started with their free delivery for grocery with a Walmart+ membership (you have to have a $35 minimum order for this and some restrictions apply). Basically if you spend $35, when no restrictions apply, you can get FREE delivery from the store when you need something super last minute! Or just don't want to go to the grocery store. We've really been trying to order groceries online whenever possible and I have never once gone to the grocery store and spent less than $35. So the fact that I can order things that we need, free of a delivery charge, is just so awesome.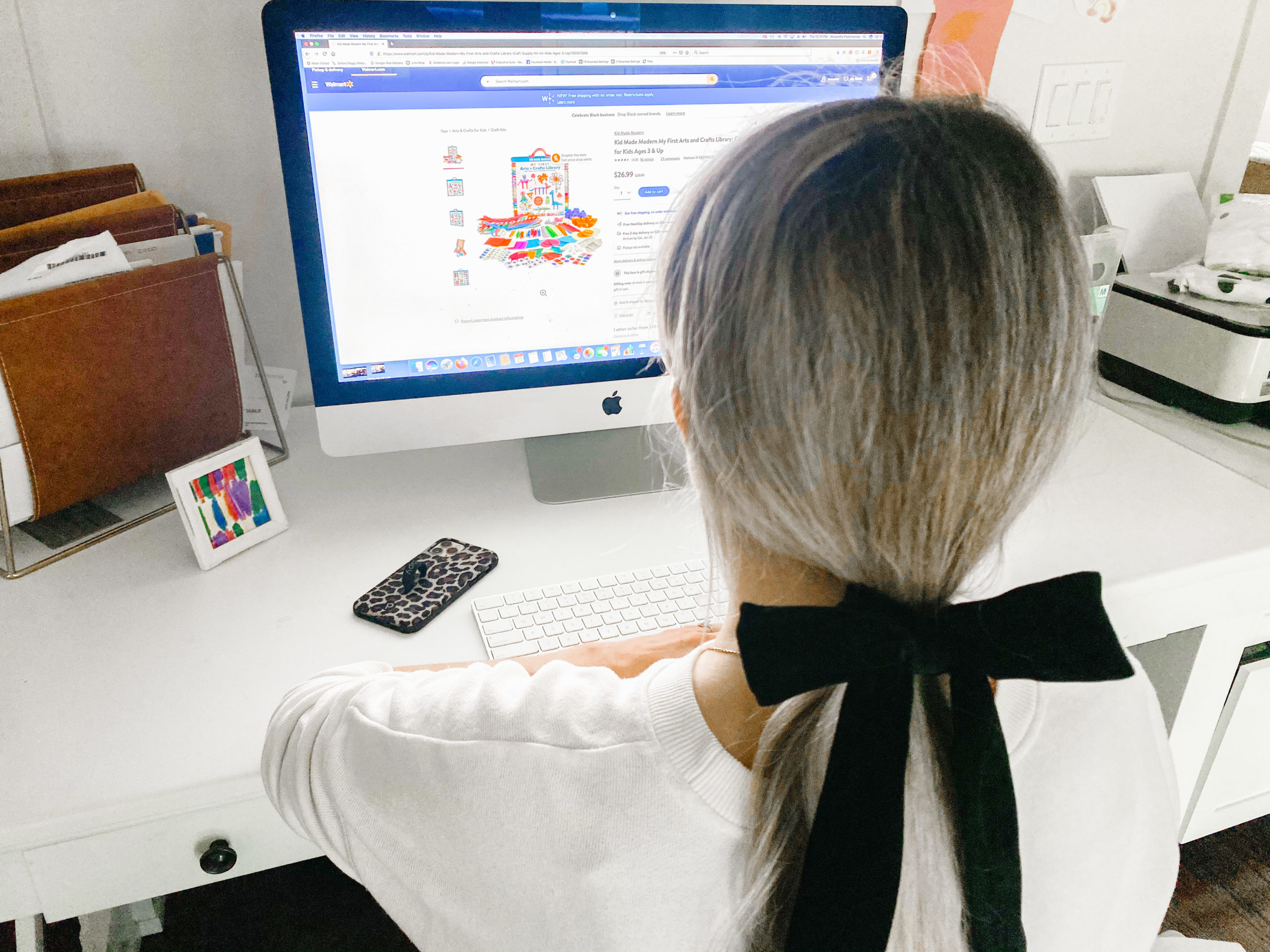 The other day Molly really really really wanted to bake a cake. You probably saw in my Instagram stories, but she woke up that morning with the idea in her head that she had to bake a cake. Kevin and I joked that she "inceptioned" us because she woke up just saying we were gonna make a cake that day and sure enough we ended up ordering one and making one because she almost made us believe that we told her we were going to be making a cake that day. Ha! Anyway, needless to say my Walmart+ membership came in handy that day as well.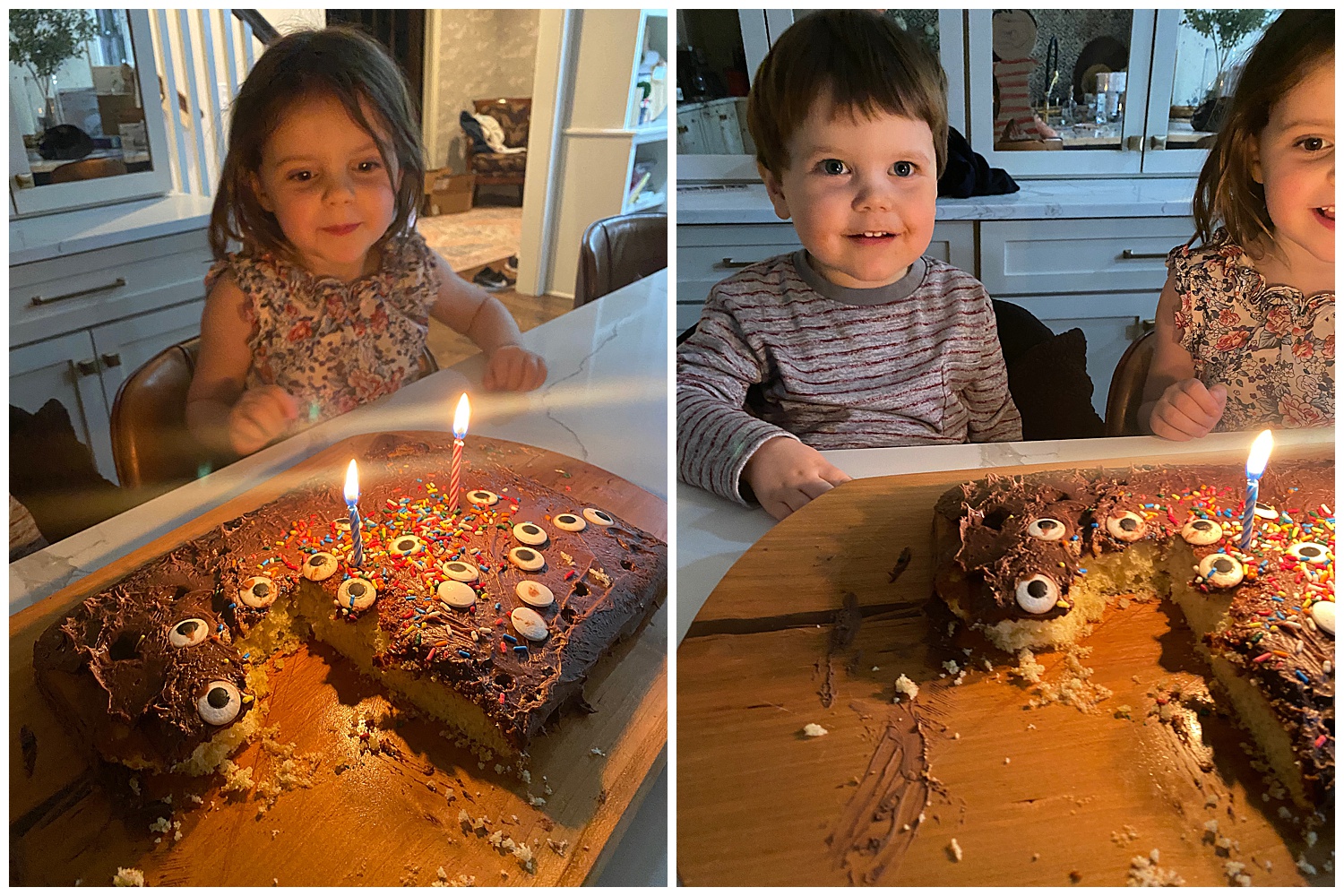 Other Benefits
I also love that you can save 5¢ per gallon on gas at Walmart and Murphy stations. Plus, you have access to member pricing at Sam's Club fuel centers. A benefit that for sure helped us on those long drives to Nashville when we were up in Indiana and visiting Tennessee to find a home.
What else, what else? When I do go into the store I can use my Walmart+ membership to check out on my phone using mobile scan & go in the Walmart app. It just makes it really easy to quickly get what I need and then have an easy and contact free check out. I really try to stay as socially distant as possible when I can.
My Recommendations for "Bored" Toddlers
Anyway back to my kiddos being bored. Ha! Seriously grab the drill busy board (Riley LOVES it) and the art and craft kit is a lifesaver! I put it in front of Molly and just let her create and it kept her busy for hours. This is definitely not the last one of these I'm buying. I ordered it online and it arrived two days later.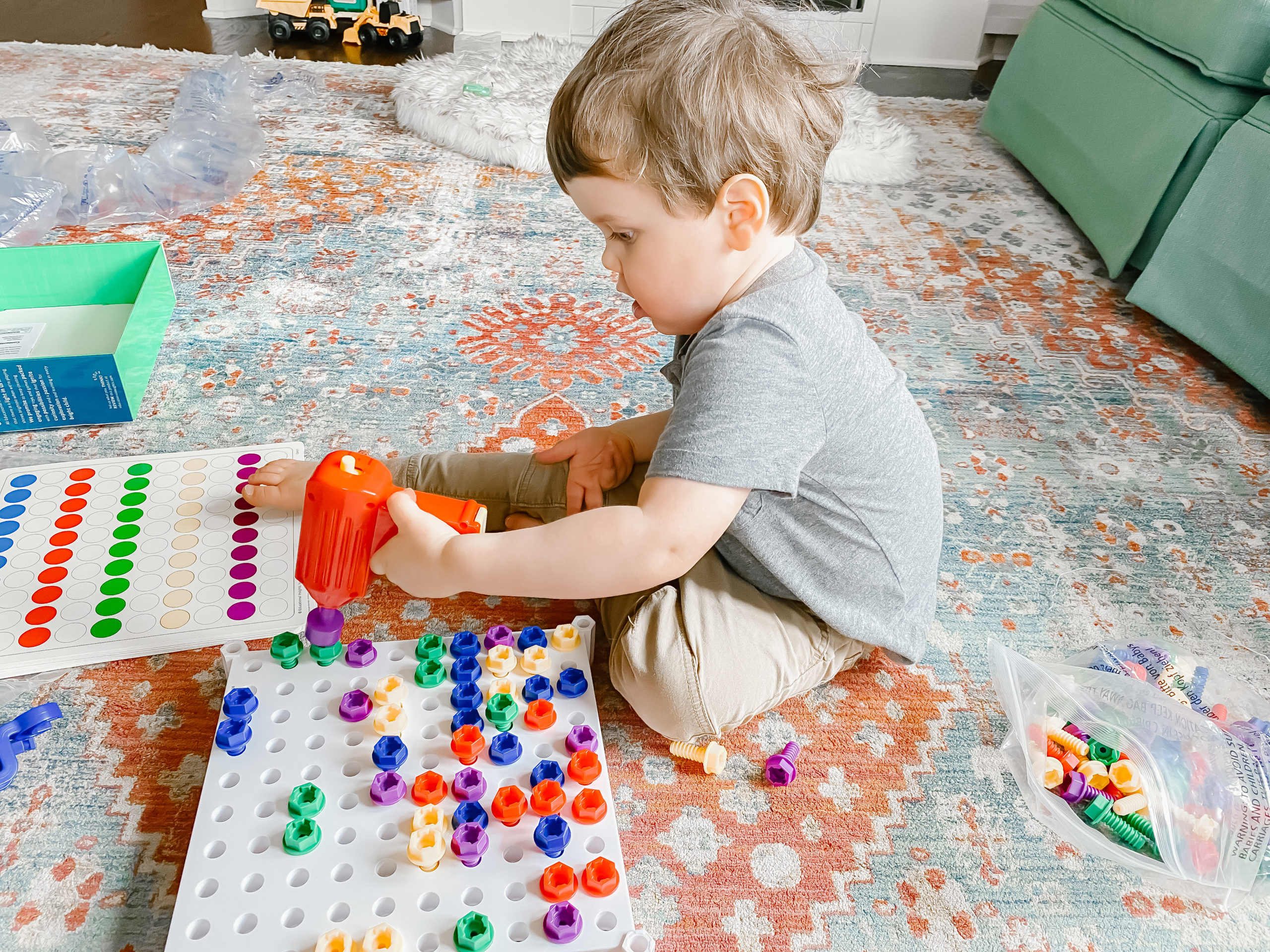 Oh and another random tip while you're on the site. If you have a child that loves to bake, the Easy Bake Oven has definitely kept us busy during this time. We use it at least three times a week and Molly would use it three times a day if I let her.
Anyways, share your experience too! I'm really curious how many of you have a Walmart+ membership and if you love it, please comment below and share why! What are your favorite items to order? And if you haven't gotten it yet maybe you just don't think you'll use it. But I promise you, even if you think you won't, you'll use it WAY more than you could imagine. Our membership paid for itself within the first month. Let me know any questions you have about it, I'd love to answer them!
And I leave you with Molly's Jewelry creations that she made with her arts and crafts box!