I'm so excited to bring my Bachelor blog back! I feel awful that I didn't get a chance to watch Clare and Tayshia last season. Just between the move and going to my in-laws for a couple months and then moving again, it's been a lot. But I'm really gonna try to watch Matt's season every week and blog so I can chat about it with you guys!
Matt
I'm honestly pretty stoked that I decided to catch up after being behind the first two episodes because I am loving this season! To be completely honest with you, I wasn't so sure I was gonna like Matt. Only because I've seen some videos of him online from social media with Tyler from Hannah's season where he seemed a little bit young to me to be the Bachelor. I don't even know how old he actually is. It's just the way he was acting seemed a little young to me. But I'm so glad that they chose him because he's not only kind, but he is extremely emotionally intelligent and humble. I love it when a man can express his feelings and I just think Matt does a really great job of that. So I'll be the first to admit that I was wrong in my initial judgement. He's a class act.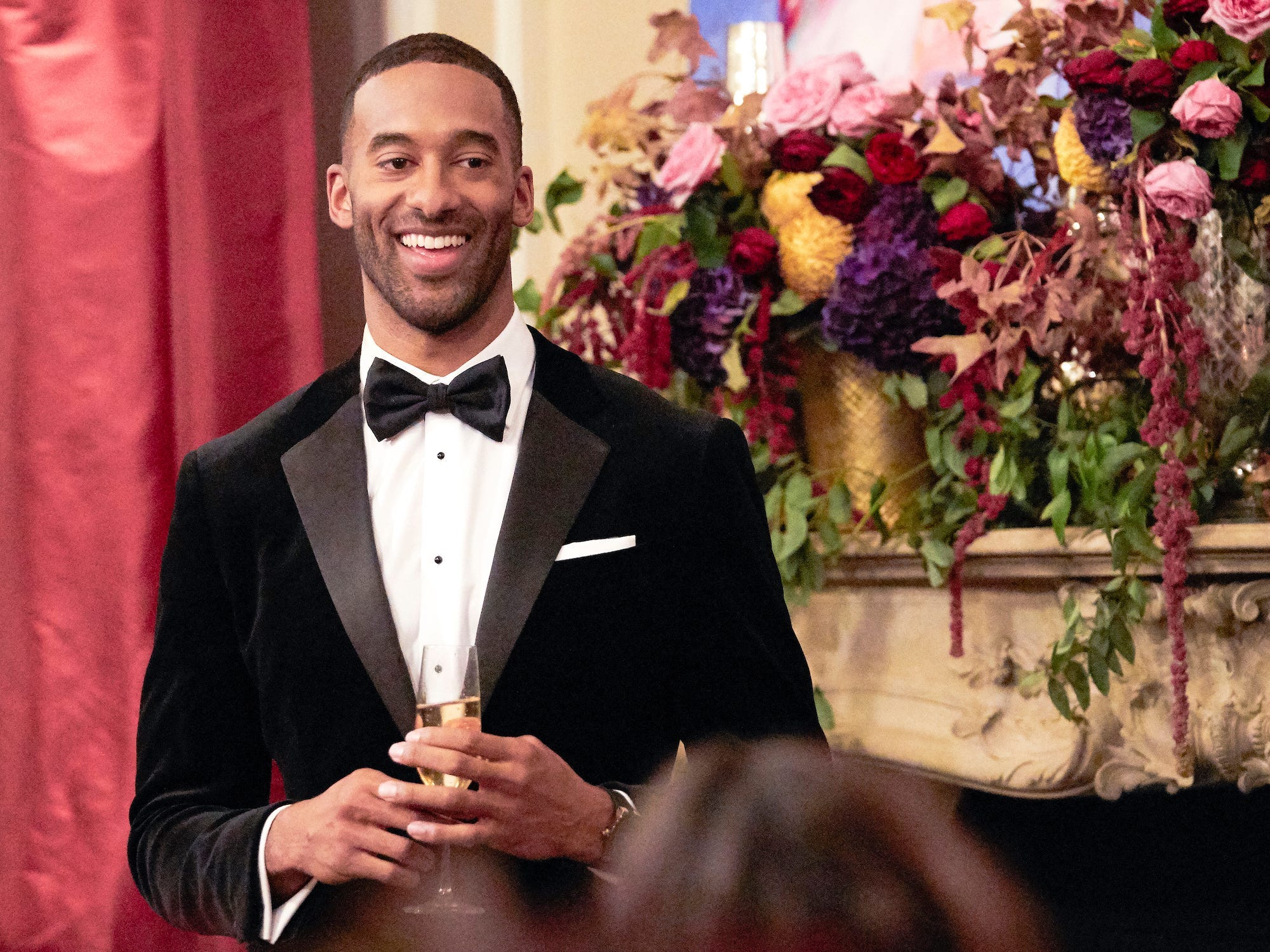 I'm also so glad to see some true, real diversity this season with the women. I feel like every season there's always a few diverse people but it kind of feels like they're just filler – like the show didn't spend the time to find women or men of color that would actually mesh with the Bachelor/ette if that makes sense. I actually remember Catherine Lowe saying something to a magazine once or maybe it was a social post where she said that she felt like she was just filling a quota to be one of the racially diverse people on in the cast. Whereas this season, I feel like the diversity is something different. Not only is it greater, but it just feels more real. More representative of what our world is like. And up until tonight's episode I was loving the group of women! But they really disappointed me tonight, which I'll get into.
I would rehash some of the first two episodes, but I feel like we have too much to talk about for what happened tonight so I'll just say I'm loving it so far. Bri is probably my favorite – let's get into tonight's episode!
The Rose Ceremony
Since the show started off with the rose ceremony, I'm just gonna go ahead and say it. Yes, the producers are asking Matt to keep Victoria. Do the producers have control over who he chooses and who he sends home? No, they don't. But when you're the lead of a show like this you play ball a little bit. Did I when I was a Bachelorette? No. I fought them so hard at every twist and turn. But the show wasn't what it is today when I was on the show. Heck, I didn't even realize how popular the show was when I was on it.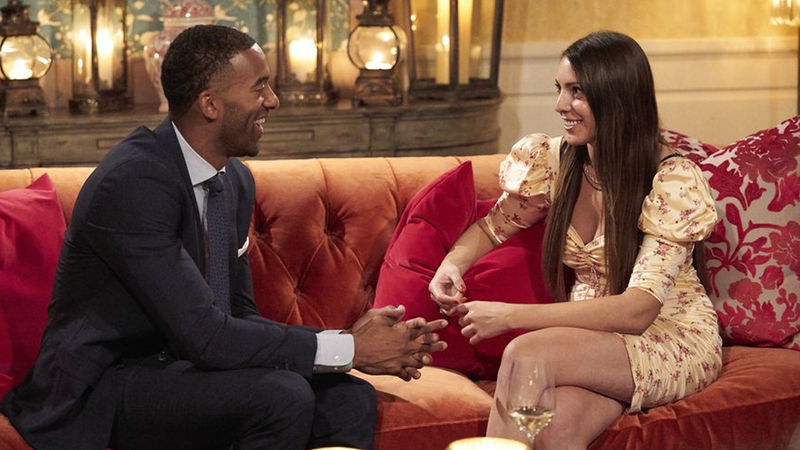 Nowadays with social media being so major, everybody knows that you want the show to go well because you want be on the producers' good side when it's over, and that's just the honest truth. So I'm just gonna go ahead and say it, if it's not already completely obvious. Yes, the producers for sure asked Matt to keep Victoria. But he was the one who had to choose to keep her. He could have fought them if he wanted to, but he's just playing game. He doesn't care if she's around a couple more weeks as long as the people he really likes get to stick around. There I said it. Ha!
1st Group Date
I so wish we could've heard Victoria's actual erotic story. It seemed pretty hilarious, but all I could think the entire time the girls were reading the stories was how awkward it would be to be Ashley I sitting next to Chris Harrison during all those. Or even more so how awkward for Chris Harrison a man who is 50 to be sitting in a room full of girls much closer to his daughters age reading these things. Eww.
Sarah
During so many seasons there is somebody who gets one of the first dates who has a really hard time with the process and I feel like that person gets a bad rap every season! Not only from the other contestants, but also from the people watching. But you have to realize the reason this is a pattern on so many seasons is because it is truly sooooo hard. I feel bad for Sarah. I know what it's like going on one of the first dates, well, because I was the very first date on the season of the Bachelor that I went on. Then to watch that person that you have these feelings for so strongly so quickly go out and develop feelings with other people when you feel like you have something special that nobody else has, is really hard.
Sure you knew what you signed up for, and sure you knew he was going to date other people, but there's no way to know how you'll react. No matter how much you prepare. There's a reason it's a common trend on most seasons. It's not that something's wrong with Sarah, it's because somethings wrong with this process and it's hard. Nobody has experience dealing with something like this to be able to know how to react.
Where Sarah went REALLY wrong is going to the group date. That wasn't the time or place. She should have processed her emotions without interrupting that date. That said, you can't interrupt a group date without the producer's permission. You just can't. And beyond that I'd have to imagine that while she was spiraling, the producers popped the question into her head, "Hey, why don't you go talk to him?" This is a reality show. Meaning sure it's reality, but it's also a show… meaning it's PRODUCED. Someone encouraged her to go there – I'm sure of it. So I just wouldn't be too harsh on her, she was definitely spiraling and I felt for her.
Where I think she handled everything really well, is that she chose to hide away in her hotel room. I think that's the right move to avoid the drama as much as possible. Even though the girls really hated that she did that and in turn it created more drama, it's exactly what I would've done to be honest. Seems to me like she realized that her emotions were getting the best of her so the best thing she could do is separate herself until she felt in control of her emotions. This is EXACTLY what we teach Molly to do. Sure Molly is 4 and some of you might argue that, but I think when you're really upset the best thing to do is to remove yourself from the situation until you are clearheaded and able to calmly address it. Once Sarah was able to do that, she came to talk to the group. While I think she did the right thing in handling it by keeping to herself, I do understand why the girls are upset, they just handled it the wrong way.
Serena
I don't have a ton to say here. I mean, what's not to like about her. She's beautiful, smart, well-spoken, and just all-around adorable.
I'm really glad that she wasn't around for the bullying of Sarah. I don't think she has it in her to be mean to Sarah, but it feels like the group is sort of just feeding off each other's energy in a negative way.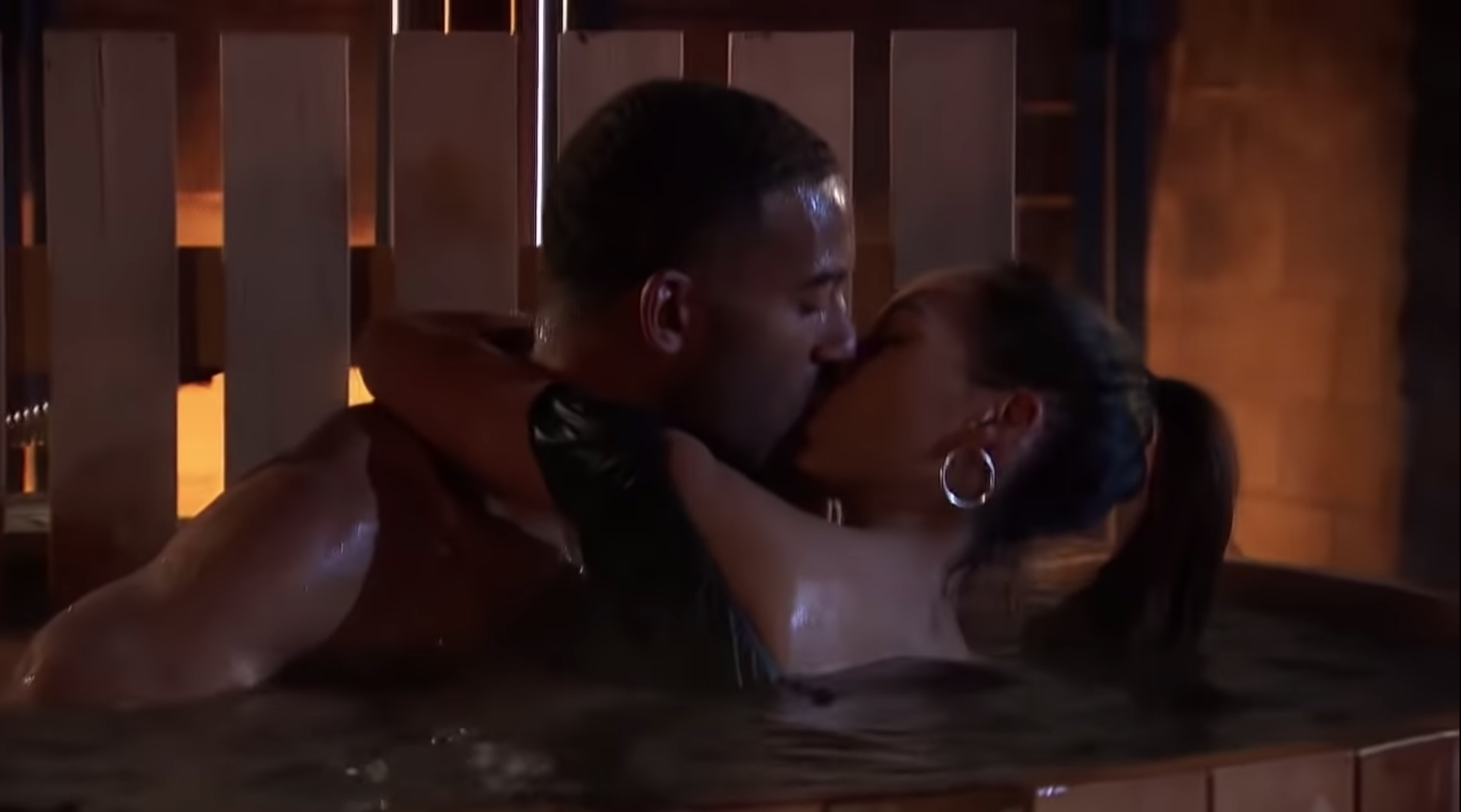 Means Girls
I want to end this by saying that the way the women were ganging up on Sarah was not okay. Look, am I here to put them down and say they're terrible people for what they did? No. I wasn't super nice when I was on the Bachelor either. I was 24 and still learning about myself and didn't fully know how to treat others at that point in my life. And that's just the truth. Quite clearly, a lot of these girls don't either. Especially Victoria. She is so manipulative and such a bully. That said, she's that way for a reason.  I'm no therapist or psychologist, but I'd put my money on the fact that she put others down because she's hurting somewhere inside. One of my favorite quotes is hurt people, hurt people – and that's what she's doing. I weirdly want to like sit down and talk to her because I honestly think she'd be completely cool and fun to hang out with if she dropped the Queen act, gave people grace, and continued making people laugh with her actually really good sense of humor.
Beyond Victoria, for all of the girls one after another to put Sarah down like that so harshly was just really hard to watch. My heart broke for Sarah. I hope it's not the end of her and I hope she comes back because like Katie said, how could anyone feel comfortable getting engaged at the end of this when he doesn't get to truly explore every relationship that he wanted to. It seemed pretty clear for me that Sarah was one of his top three women from the very beginning.
Shout Out for Katie
I want to give a shout out to Katie here. She's obviously a standup act! She's funny and has a great sense of humor, come on the vibrator thing was pretty funny, it could've been super tacky but her sense of humor just made it funny and made me giggle! Plus, the fact that she was the only girl to go talk to Sarah and have an honest and real conversation with her as a human being (instead of putting her down), just has a lot about Katie's character. I also love that she reminded the girls to be classy because clearly none of them were being classy. I just really like her and I think she would be a pretty incredible Bachelorette at the end of all this. If she doesn't end up with Matt, which doesn't really seem like it at this point.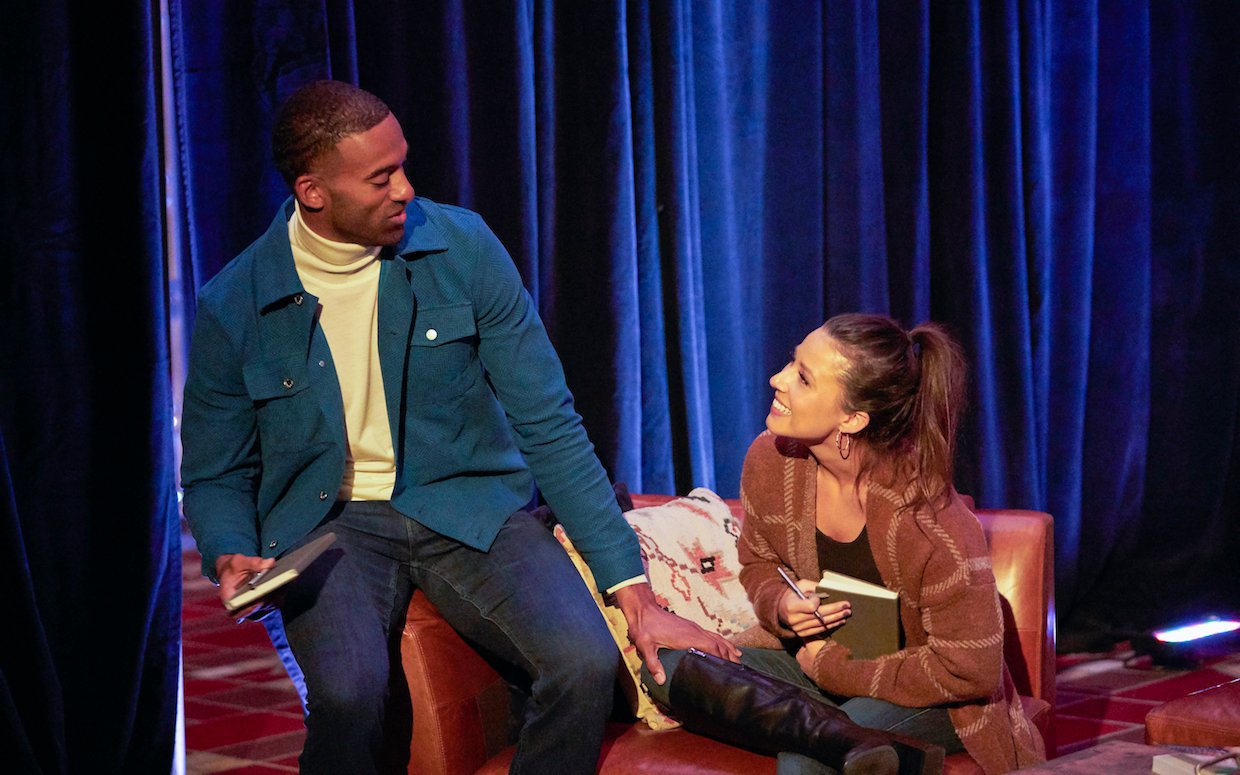 My Week
Anyway I'm gonna end this blog like I do with most of my Bachelor blogs and share a few fun things about me from the week. Mimi and Papa headed home to Indiana so we are officially on her own as a little family here in Nashville! Well I shouldn't really say that because we actually found someone to help us with the kids that started today and she's pretty wonderful, so we're grateful for that, but no more Mimi and Papa. At least for a couple months!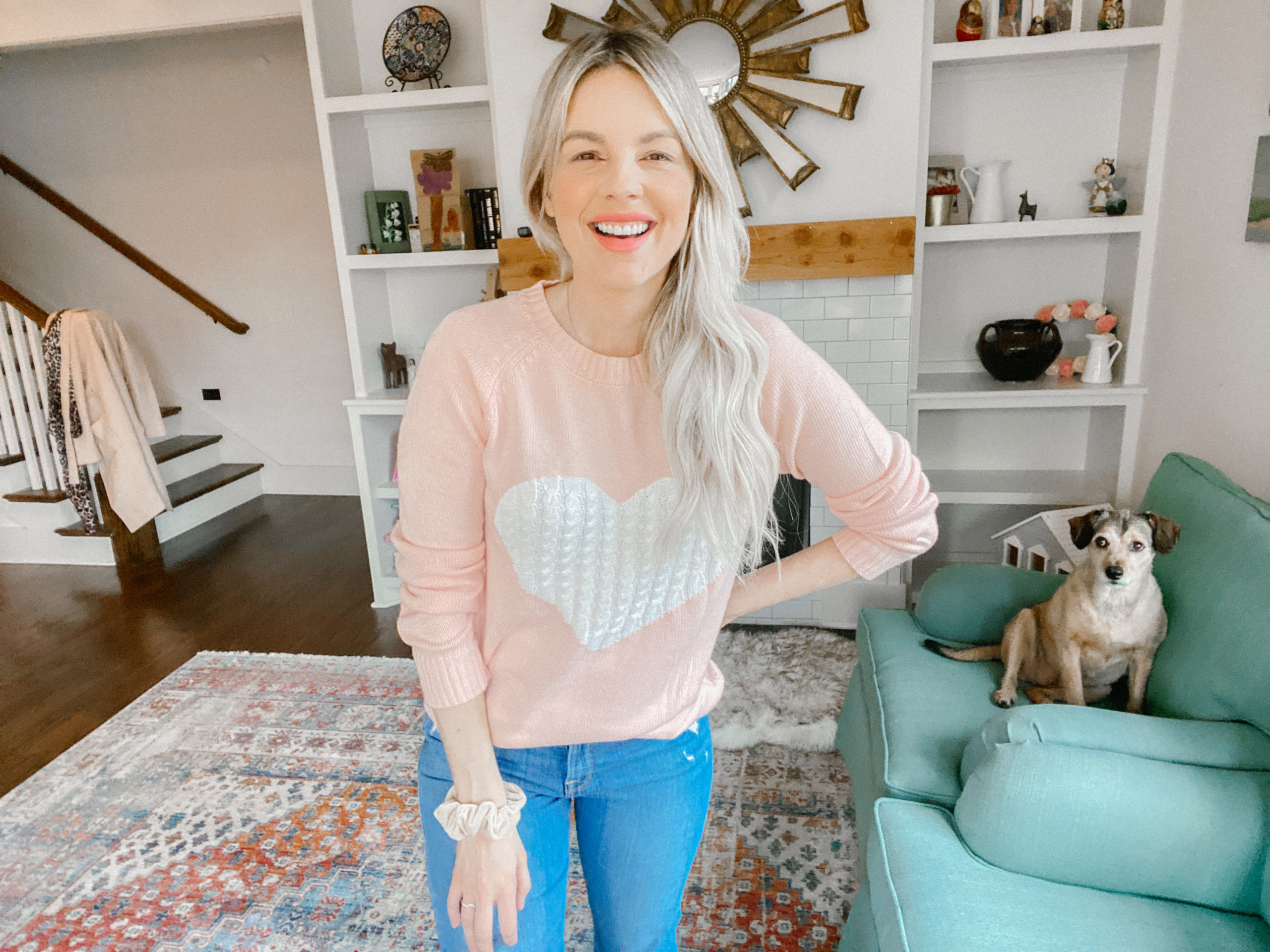 I also did an Amazon live this week where this pink heart sweater I'm wearing above sold out within a couple hours of me doing the live. If you love it as much as I do and want to get one, when you click the link, scroll over to the 3rd pink heart sweater listed and that vendor still has it in stock. It's selling out soooo fast! Also I show it to you guys in blue so you can see the blue is sooo cute too!
By the way, follow me on Amazon by clicking this link here. If you are viewing the live from a phone click the little yellow "follow" button, and if you're viewing it on a desktop, once you click on the live (even if it's a recording!) hover your mouse over my face on the screen amd a little follow button should pop up in the left-hand corner. It would mean so much to me if you guys would follow me and you'll get an alert from your Amazon app every time I go live! Anyway, the good news is that I found this sweater fully in stock from a couple other places so I linked them again for you guys. I'm wearing a size medium which is my normal size and I just think it's the cutest thing ever for Valentine's Day. I ordered mine and got it a day later so depending on the color and size you choose it could come really quickly! The scrunchie on my wrist is from my Scunci line 😉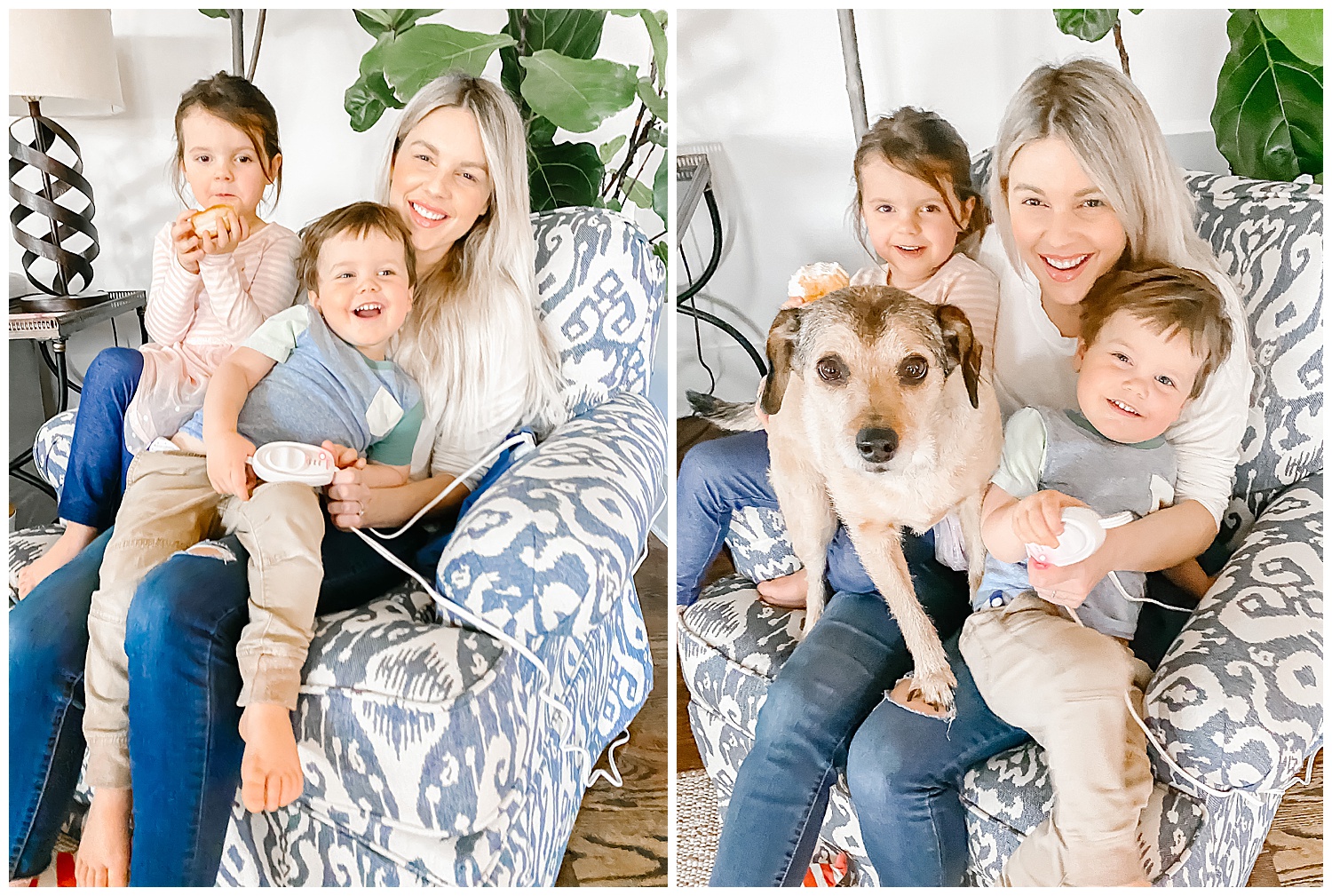 And on a more personal level, I really wanna share this Wellness site with you guys. I work with Walmart, but I'm in no way shape or form obligated to share this with you right now. I've just been feeling kind of overwhelmed with stress lately and I took a quiz on Walmart's wellness site that made me realize that I really haven't been making my mental health a priority. Sure, I think about my physical health all the time and I make working out a priority, but I definitely haven't prioritize my mental health which is changing from this point forward.
I highly recommend you guys take the quiz on their site (scroll down a little to see it) because it will help you identify maybe where you need to work on wellness in your own life. Then they provide free lessons on how to help you achieve it. The lessons on stress were seriously so good and made me learn so much about myself. So I just really want to share with you guys and I hope you take a minute to check them out. Plus, the site recommended this $13 heating pad to me and oh my gosh, when I'm feeling overwhelmed I go sit with the heating pad on my back and it instantly calms me. Game changer. I never knew what I was missing without having one before this and it works SO well for only $13.
If you want some of my winter skin makeup recs, check out this blog post I did. I loooove the primer I found.
Until Next Week
Anyway I know this is a long blog so if you are still with me at this point, thank you for sticking around! If there's one thing I've learned since I launched my Scunci line with Walgreens, which by the way if you haven't checked it out yet please go to Walgreen's site and put in your ZIP Code to see if your local store carries it! Anyway, what I've learned from launching that line is that you guys are the most incredible and supportive group of people I could've ever hoped for! So thank you for reading this blog, thank you for supporting me, and thank you for being a part of my life. I'm grateful.
Okay, now it's time to discuss all things Matt! What do you think about my thoughts on the season and tonight's episode? Do you agree with me? Do you completely disagree? Let's discuss it all In the comments below!