Hey guys! Ali here! Thank you so much for coming over to my blog today to chat all things Bachelorette and Clare! I only got a chance to watch part of the show last night, but my girl Madi watched the whole thing and I was just loving hearing her take on it! Right after I realized that I wasn't gonna have time to watch the entire show and blog about it, I thought you guys would love to hear her thoughts too! Madi is my right-hand woman and she's one of the very few people that I would trust to come over and write on my blog! In fact, she is the very first ever guest blogger today!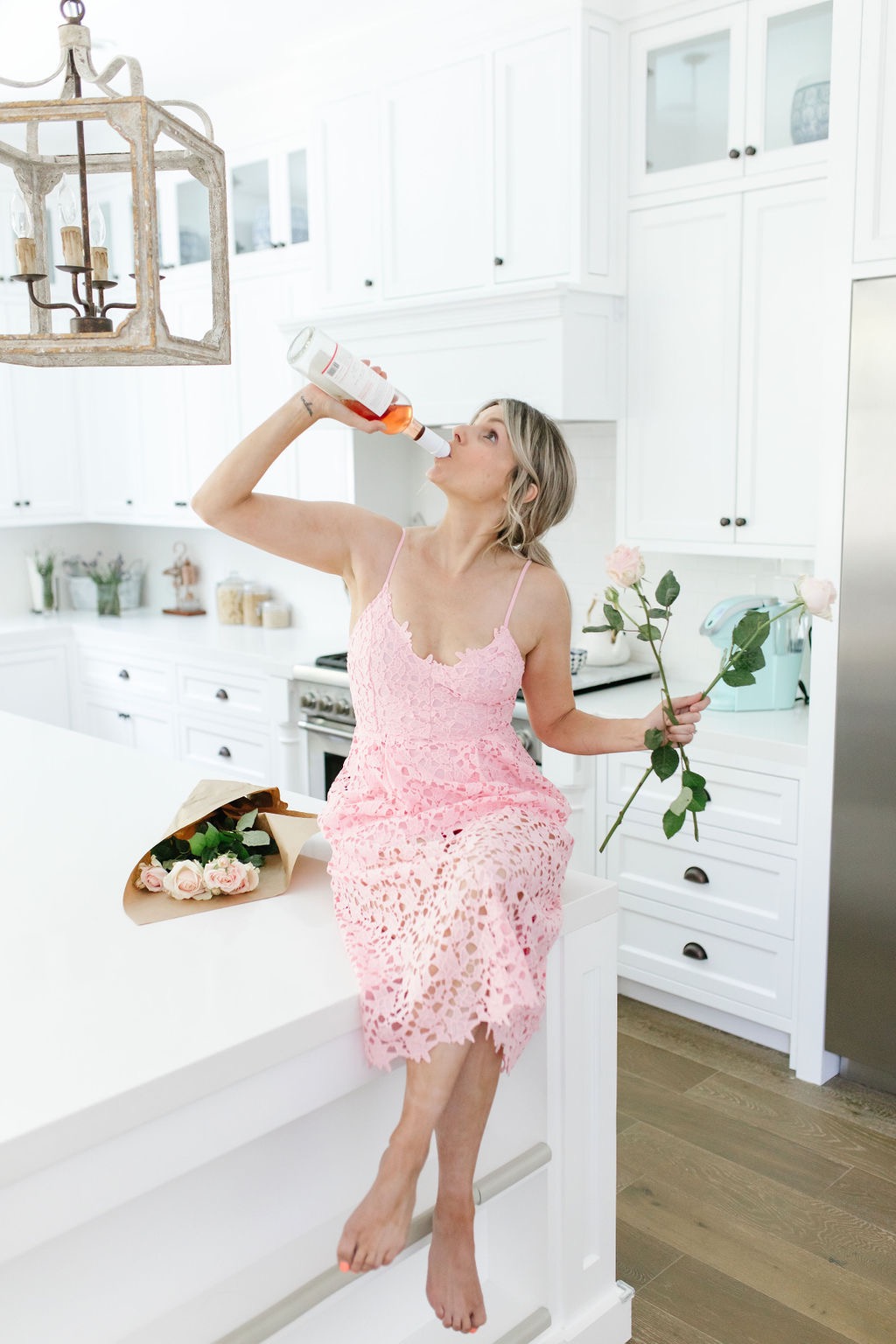 1. DRESS
I hope to be back soon to writing the Bachelorette blogs, but with our move things are a little crazy. So you'll either get me or Madi each week, but regardless I hope we all have a lot of fun coming here to chat in the comments about the episodes!
Take it away Madi!
Clare is the Bachelorette… Finally!
Hello!! I have to be honest here, when Ali asked me if I'd like to do this, I was a little nervous! 🙂 But I am so excited to share my thoughts and chat with all of you. The very first season I watched of the Bachelor franchise was Juan Pablo and I am so excited to see Clare hopefully find love this season! Did anyone else feel weird watching this on a Tuesday? I feel like my whole week is thrown off and keep forgetting that it's already Wednesday.
Watching back the recap of her times on different Bachelor shows, I am so glad to see that they are giving her a real chance to find love this season! It's also great to see an older-than-normal lead on the show – I've seen many of you comment on Ali's blog asking for older leads and contestants time and time again. The one part of her intro package that I thought was missing is that they showed both her times on BIP, but completely left out Winter Games and her engagement to Benoit! Did I miss that? I feel like that is such a huge part of her story, I mean, hello! She was engaged because of the Bachelor franchise. I'm sure that the producers had their reasons for leaving that out – we all know how strategic they are!
When we all started staying at home for COVID and the filming of the Bachelorette was put on a pause, I couldn't help but feel badly for Clare. I can't imagine building up the anticipation of what can be such a life-changing time in her life and then having to put the breaks on and be alone for multiple months by yourself. I am not positive about this, but watching back the clips of her hanging out at home with her dogs, I'm feeling that it's pretty likely that for the first month or two the producer's had her be alone at home due to her contract and thinking that production hopefully would be starting back up any day! I'm not sure if you all remember, especially if you live outside of CA, but our state was making major moves to try to open at the end of May, and I could imagine production was hoping that would be their timeline too! Thankfully for us, and for Clare, they were able to figure out a way to do it all at the La Quinta Resort, which looks absolutely beautiful!
The Men
I'm going to talk a little bit here about the men that I really enjoyed watching and ones I think are a good match for Clare, and a few that I think should just go home haha! How far they will make it….I am not quite sure because of the season sneak peek, but I'll get back to that in a minute. I did love that they still did the limo entrances to try to make this as normal as possible for Clare and the men.
Eazy
First of all, I totally felt for all them that they had to get so many COVID tests. The way that they were administering them in the early months of COVID at both hospitals and for filming, the swab basically touched your brain and I can confirm it was not fun. Thankfully it's way less invasive now, phew! But anyways, I'm somewhat glad they showed that because it was not all fun and games for these guys like it is for normal seasons!
I really like Eazy so far because you can tell he's taking it very seriously, and his suit reminds me of the infamous salmon suit and that's a plus in my book! Based on his frustrations and reactions to some of the other men goofing off that we are already seeing, I can't decide yet if we are going to end up seeing an Eazy vs the guys argument type of situation. We will see!
Blake Moynes
I think the conversation with Blake was a perfect example of how she doesn't plan to follow all of the rules this season and the rules are going to be in her court. Her telling him, hey dude you broke the rules, but that's okay and it meant so much to me (paraphrased), was a huge indication of how this season is going to go for me. She is going to do whatever she needs to do to follow her heart, and that includes allowing the guys to break some of the rules. I really like Blake and he seems to have a super sweet and genuine heart. Plus he got the first kiss! I think we will be seeing him for a bit, again, not sure how long.
Dale
I'm not even sure where to begin with Dale! She genuinely loved him from the minute he walked out of the limo. Normally I feel like the reaction that they show us for some of the guys is to lead the audience in a certain direction, and might not show us the leads true feelings, but WOW. Unless they were to leave her entire reaction out all together, there's no way that we wouldn't have all noticed her love-at-first-sight moment! For her to be in tears after meeting Dale and telling Chris that everything went dark around her, it truly felt like such a special moment! For her to say she just felt like she met her husband and to be shaking like she did, Chris said it (and e know sometimes he exaggerates), but I don't think we've ever seen something like that happen.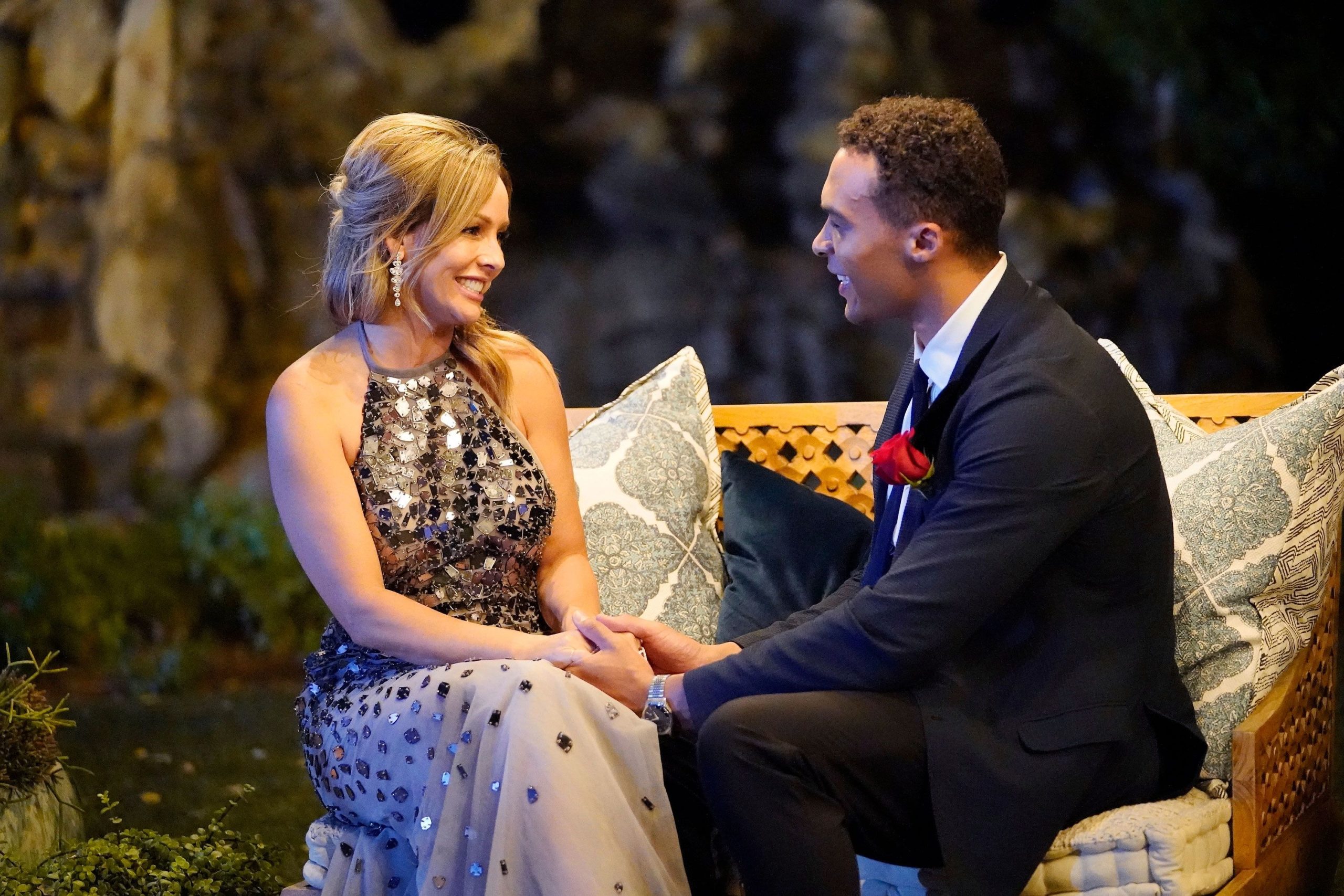 During their talk at the cocktail party, one of the parts that stuck out to me was the way that he asked how her mom was doing. It almost felt like they had talked about it previously. I am not sure if that's because they all had time to Google one another or what? It just didn't really feel like the first time they met, but maybe it was! Or maybe there was another scene we didn't see! I loved that Clare was the one that initiated the kiss and that he was the one that felt nervous. Modern Woman over here!
Ben
I loved Ben from the moment he got out of the limo and asked Clare to take a breath with him. Based on what I've learned about Clare and what she posts on Instagram, she definitely seems to be someone who finds meditation and taking moments for yourself to be very important – and I appreciate that he did that gesture. To just help her take a moment away in such a high-nerve situation.  From her energy during his limo entrance and during cocktail, I think he will be around for awhile and I am okay with that!!!
Tyler C
For starters, the fact that his name is Tyler C when we already have such an iconic Tyler C throws me off a bit haha! I really enjoyed his entrance and can tell that he is a super genuine person. I am actually really bummed that he was sent home! I felt that he was trying to look out for Clare by confronting Yosef about the information he knew – and I appreciated that he went right to the source instead of just going to Clare. I think he's definitely one of those Grocery Store Joe situations where everyone would have loved him and are sad to see him go. Is that just me? I think that if he's up for it, we will see him in Paradise someday. He did drive across country and have to quarantine for days just to be sent home for looking out for her, so I'm not sure how he'd feel on that though! I bet if it's up to producer's, he will be back.
Yosef
Speaking of Yosef, I really don't like this guy. I don't know what exactly it is, but my gut feeling is that he is not a good one. He seemed to be very defensive and lying when Clare sat them down together. I also feel like he almost is using his daughter as leverage, which really rubs me the wrong way. Do any of you feel like he's the one that calls Clare old? I paused it and put it in slow motion and I definitely feel like it could have been him. Who do you think it is? I think he will definitely be here as long as the producer's can keep him – but I wish he would just go.
I feel like that 31 guys was a lot to follow in like 35 minutes, who else stuck out to you?
Cocktail Party
Besides the Yosef and Tyler C drama, I feel like she actually had a pretty tame cocktail party compared to most. No one seemed to be overly drunk or crazy yet. I'm not sure if it was because of all the COVID explanations at the beginning but it felt like we saw way less than normal. Less interviews during the night and less talks with Clare and the men. It even seemed like this went on way longer than normal, because based on the light when the men were sent home, it felt like it was already maybe 9am, when usually it seems more like dawn. Maybe they only showed the more important pieces to the puzzle because of where it seems that this season seems to be going!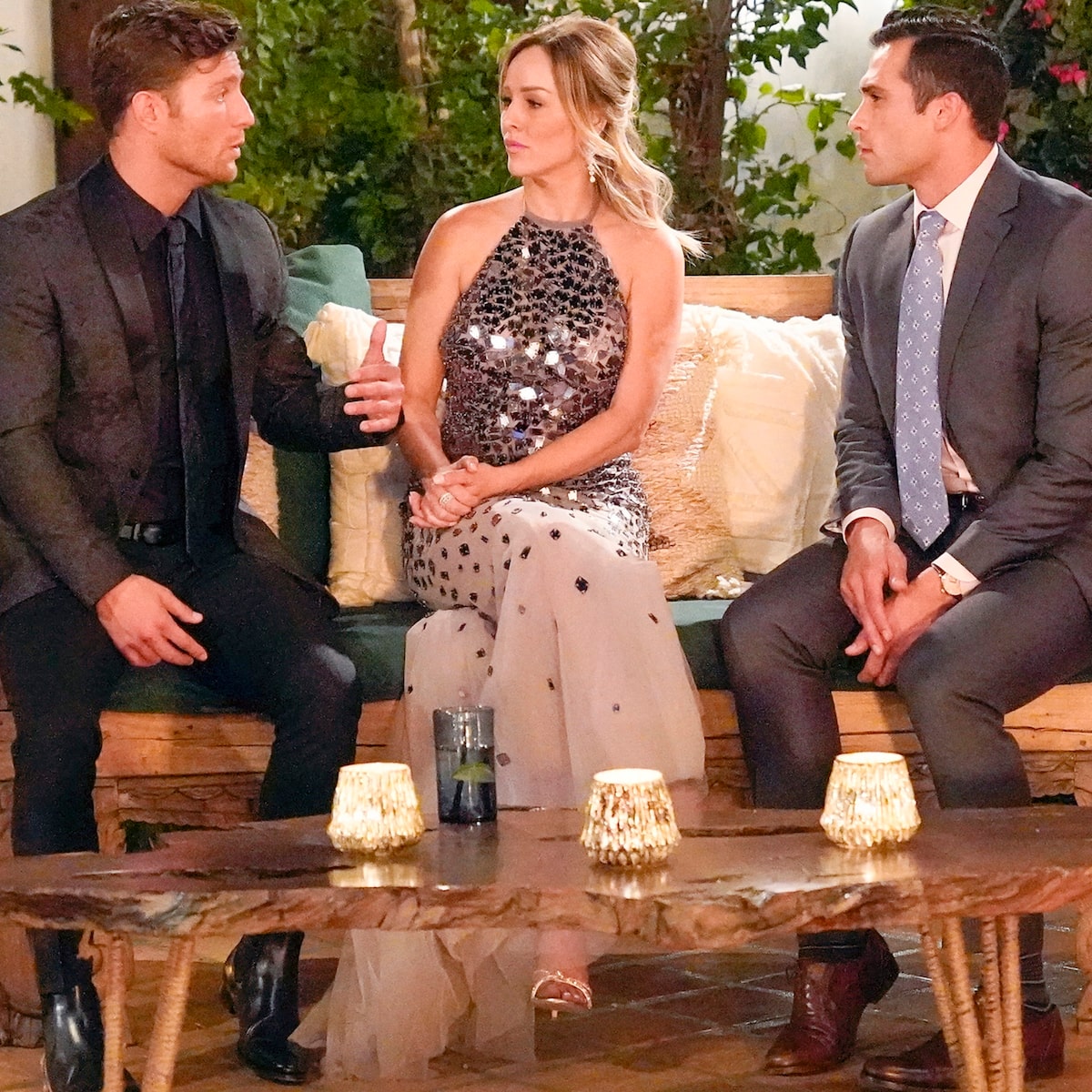 Season Preview
This is the first season that I really felt like news was circulating everywhere during production, and for that I can say the season preview at the end of the episode didn't surprise me. However, it does surprise me that it seems like they will be dragging this out for at least a handful of episodes, maybe this season will be longer than normal? Based on what we see – the guys being upset, asking if there will be a new Bachelorette, and Chris saying she blew the show up, I truly believe that we will be seeing Clare off rather soon. My guess is episode 3 or 4? If she's engaged, I am not sure… but I do think her love for Dale and her attitude of rules should be broken in the name of love, I have a feeling she leaves so she isn't wasting anyone else's time. I'm not sure what would have happened with the producer's and if they would have let her do this 10 years ago, but I feel with Colton and also Madison sending herself home toward the end of the season for Peter, she was given more leniency because they've been able to see what this does for ratings. Who knows, I guess we will see!
It was great stopping by!
Thanks so much for having me, Ali, and I hope everyone likes reading my thoughts. I'd love to chat with you guys in the comments and I am sure that Ali will pop in a bit too! If I don't see you here again this season, see you all in the Like Family FB group!
xo, Madi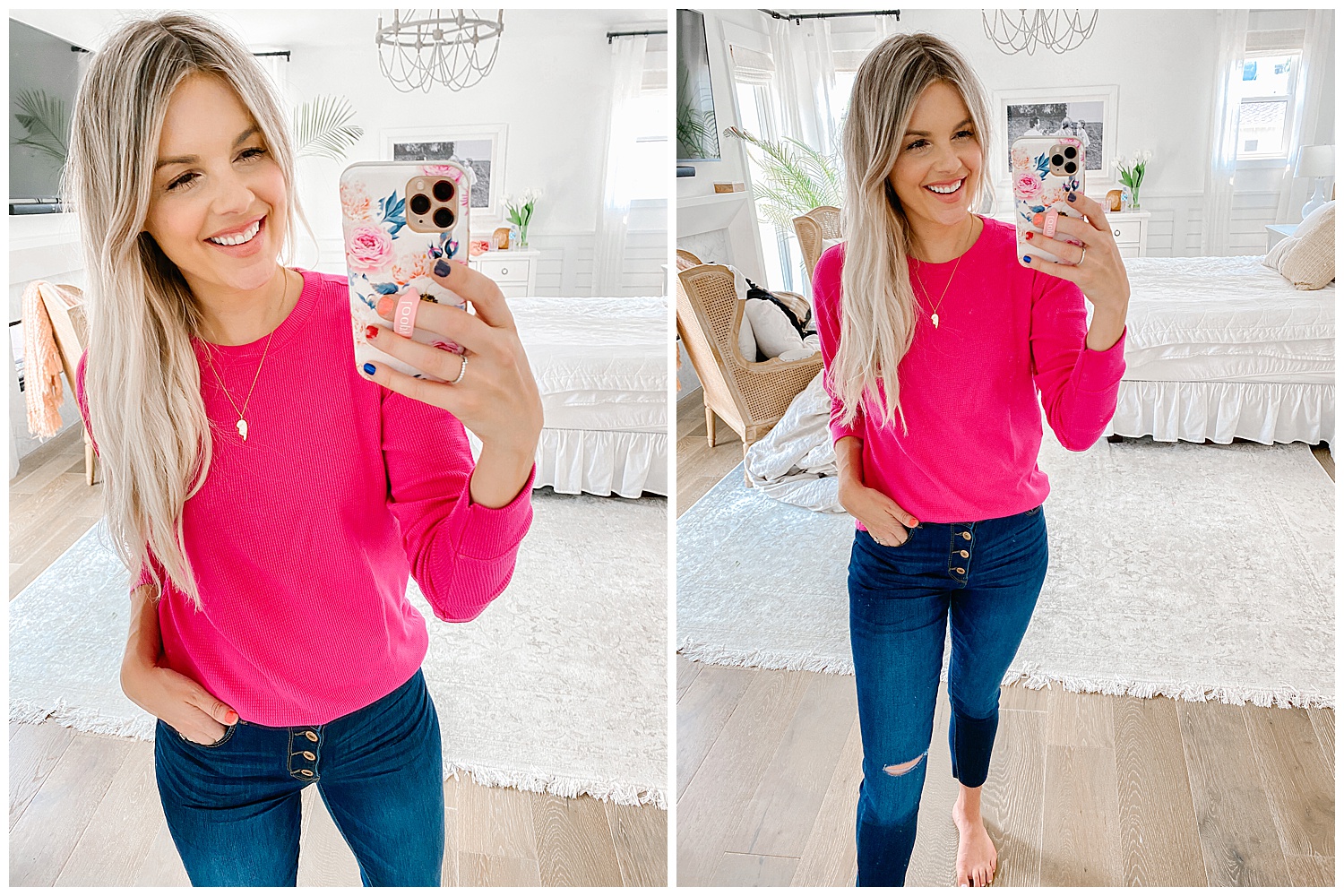 1. $8 THERMAL LONG SLEEVE | 2. $19 JEANS
Oh, and make sure to check out Ali's most recent Affordable Friday post! I got the $19 jeans from the post and love them soo much! Honestly, I always used to think there had to be a catch when the clothes are so affordable, but they are so great and insanely comfortable!