Can you guys believe that fall is less than a week away!? Fall Equinox is on September 22nd and then we all will have full reign to wear all the fall clothing and eat all the pumpkin spice things that we want. Not that we can't do that now, but I'm truly hoping that we can start getting some cooler, crisp weather around here. Sooner rather than later because it has been so dang hot in  Southern California and I can't wait to bundle up. One of my very favorite things to do is a take a basic, cozy dress and add accessories to create the perfect fall look. I am going to share a super affordable way of doing that today – and it's not even Friday!
Cozy Fall Outfit
I thought that this is the perfect time to share this all with you so that you can snatch it up before fall really begins. I really love this shift dress that's only $12. I'm wearing a size medium and it fits perfectly. It's definitely on the baggier side so if that's not your thing, you probably wouldn't want to buy a shift dress. But I just think it's such a great basic to layer with scarves and other things like cute little jackets for fall.
And the scarf!!!! I Looooove it. I feel like it looks like a Burberry scarf but it's only $20!!!!!

 1. SHIFT DRESS | 2. SCARF | 3. OVER THE KNEE BOOTS 
I also got it in a leopard print which is amazing and I'm going to link it here even though it's currently out of stock. Only because I hope it magically comes back in stock so you guys can get it! But this black solid print is great and it also comes in a few other colors so you could grab those as well.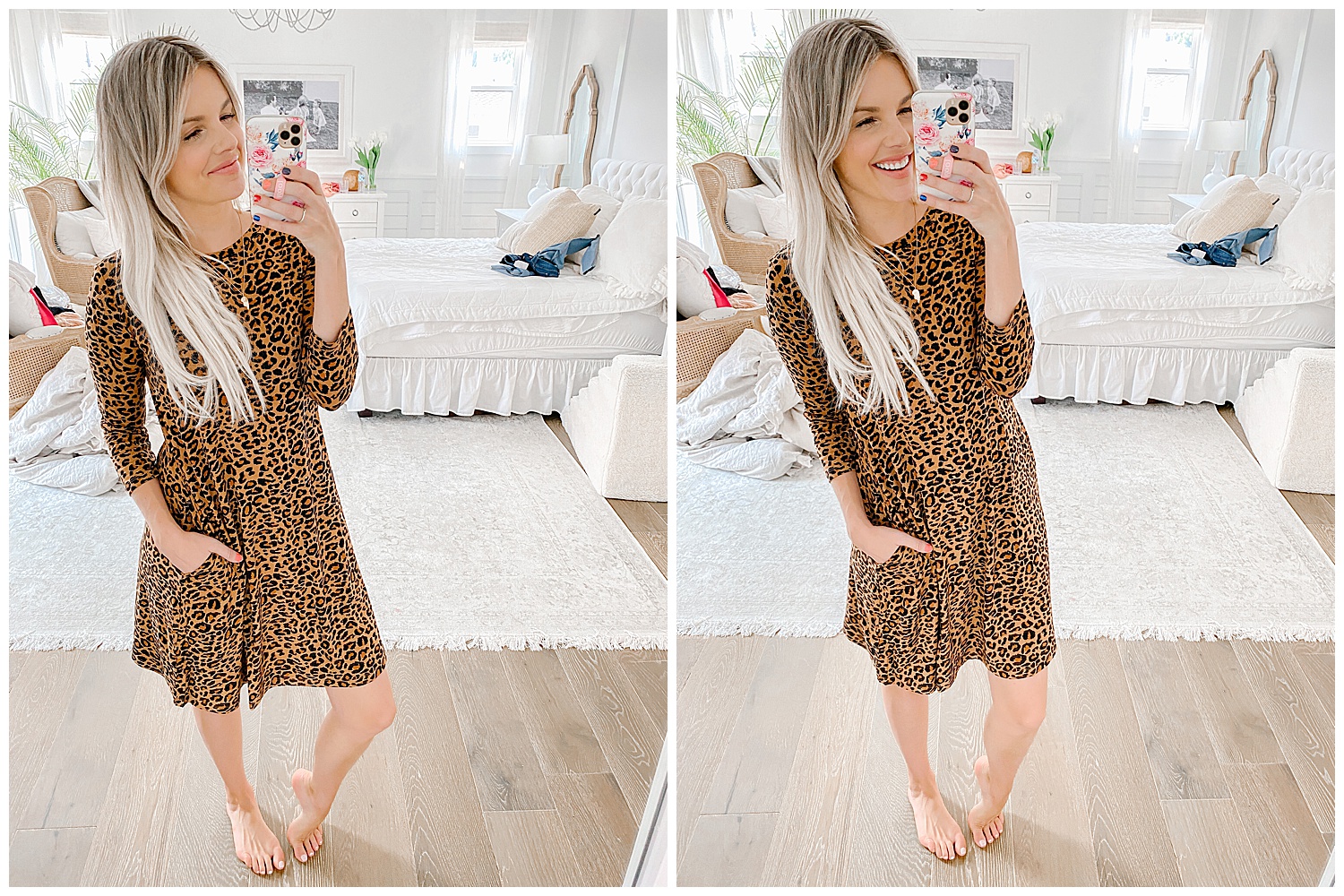 1. $12 LEOPARD PRINT SHIFT DRESS
I also want to share these boots. They're $43 and that's a steal for a pair of boots! What I really love about these boots is the extra wide calf and because of the super sturdy material they don't fall down. I feel like if you have a hard time finding over-the-knee boots because you have a wider calf this will be a great option for you. Ends even though I don't have a wider calf I actually really love how these look on my legs. There's a blogger that I follow and she's super tiny. Every time she wears a pair of boots I feel like they look so cute on her because they look oversized around her legs because her little legs are so petite. But then whenever I try to buy a pair of boots that she recommends, they're super tight on my calf so it doesn't give the same effect. What I love about these boots is that it gives that oversized effect on my leg. I would highly recommend these to anyone, especially for the price!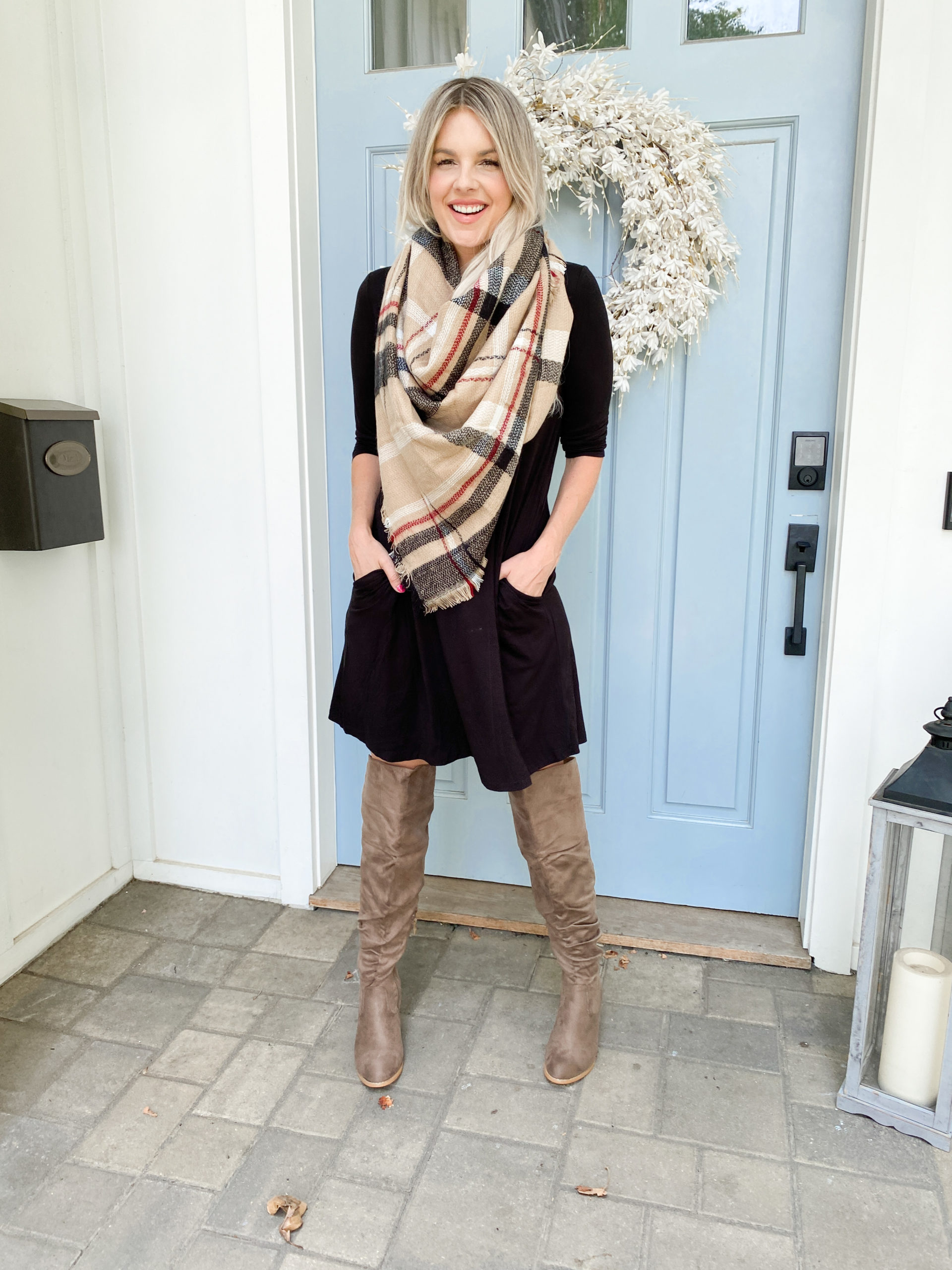 1. SHIFT DRESS | 2. SCARF | 3. OVER THE KNEE BOOTS 
Fall is Coming!
Since fall is almost here, I'd love to hear what your favorite things are for the fall!! That can be favorite outfits, favorite autumn foods, favorite activities. Tell me what you love to do. And if there's anything fall-related that you want to see from me here on the blog, please let me know!