Hey guys! This morning you might've seen that we made crayons with the kids and they absolutely loved it! I got a lot of DM's from you guys asking for the instructions so I wanted to throw up a quick blog post.
The reason I love this activity so much is because it accomplishes a bunch of different things. Not only is it something that can keep your kiddos busy, but it's something exciting and new and it helps organize your crayon collection. I don't know about you guys, but the kids have so many crayons that it can kind of be overwhelming. And just kind of creates a huge mess. So I love that this DIY not only helps you organize, but also gives the kids something completely new and fun to play with without spending a dime.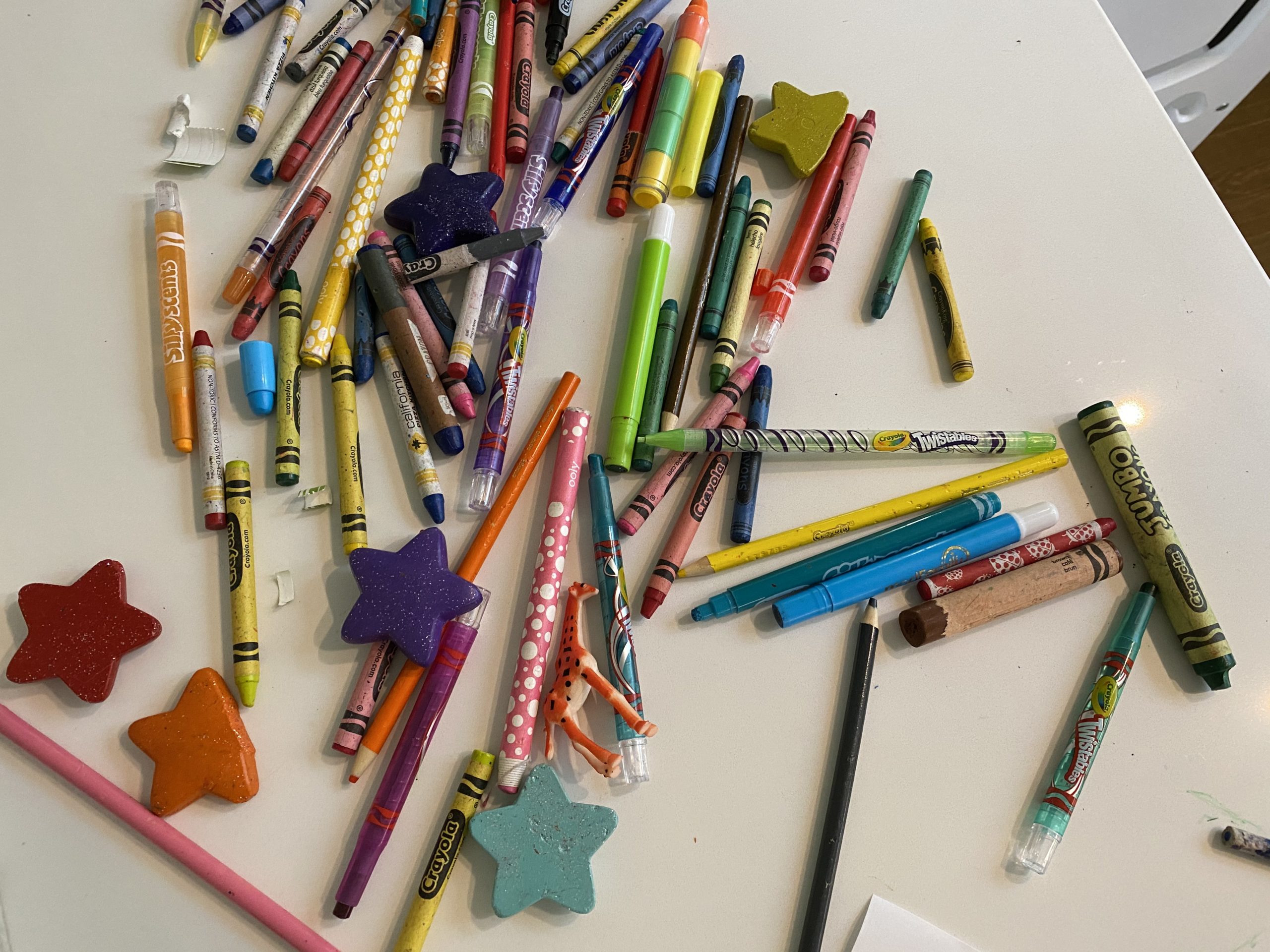 First you need to collect all the little bits of crayons that you have. And even if you don't have a ton of little bits but you just have 20 red crayons. You could always just break a few crayons down to cut back on the amount of reds you have. And the reason I say break them down is because you need the crayons to be in little pieces.
On Wednesday I read that you should soak the crayons overnight in water. I think that helps peel the paper off easier maybe, but we didn't do this step.
We just took the paper off all of the crayons, broke them into little pieces, and put them into a silicone mold. You definitely want to use a silicone mold because this will allow you to pop the crayons out easily and be able to clean it easily. If you don't have a silicone mold, I will link a few inexpensive cute ones below. We are likely going to be in quarantine for awhile so maybe you could order and then do next week. Add other supplies (hand soap, toothpaste, etc) to your cart to get free shipping.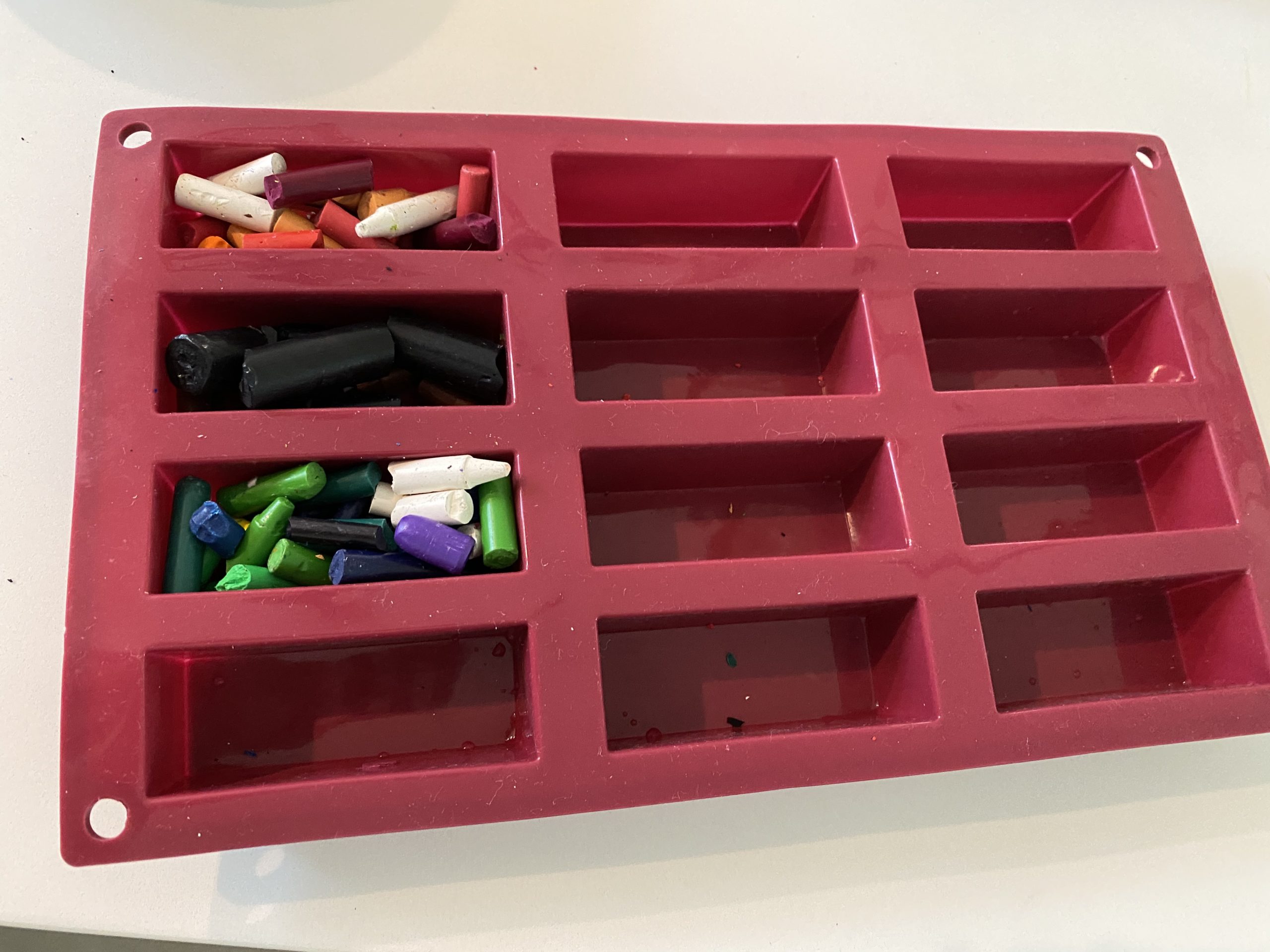 Try to put like colors together so you don't end up with a ton of brown. For instance we put blue yellow and green all in one tray so that even if they all mixed together it would still turn into a green crayon. Then we put the blacks and browns together and then we put the red and oranges together. And the reason you want to make sure they're in little pieces is that if they're in larger pieces it will take a lot longer for them to melt in the oven.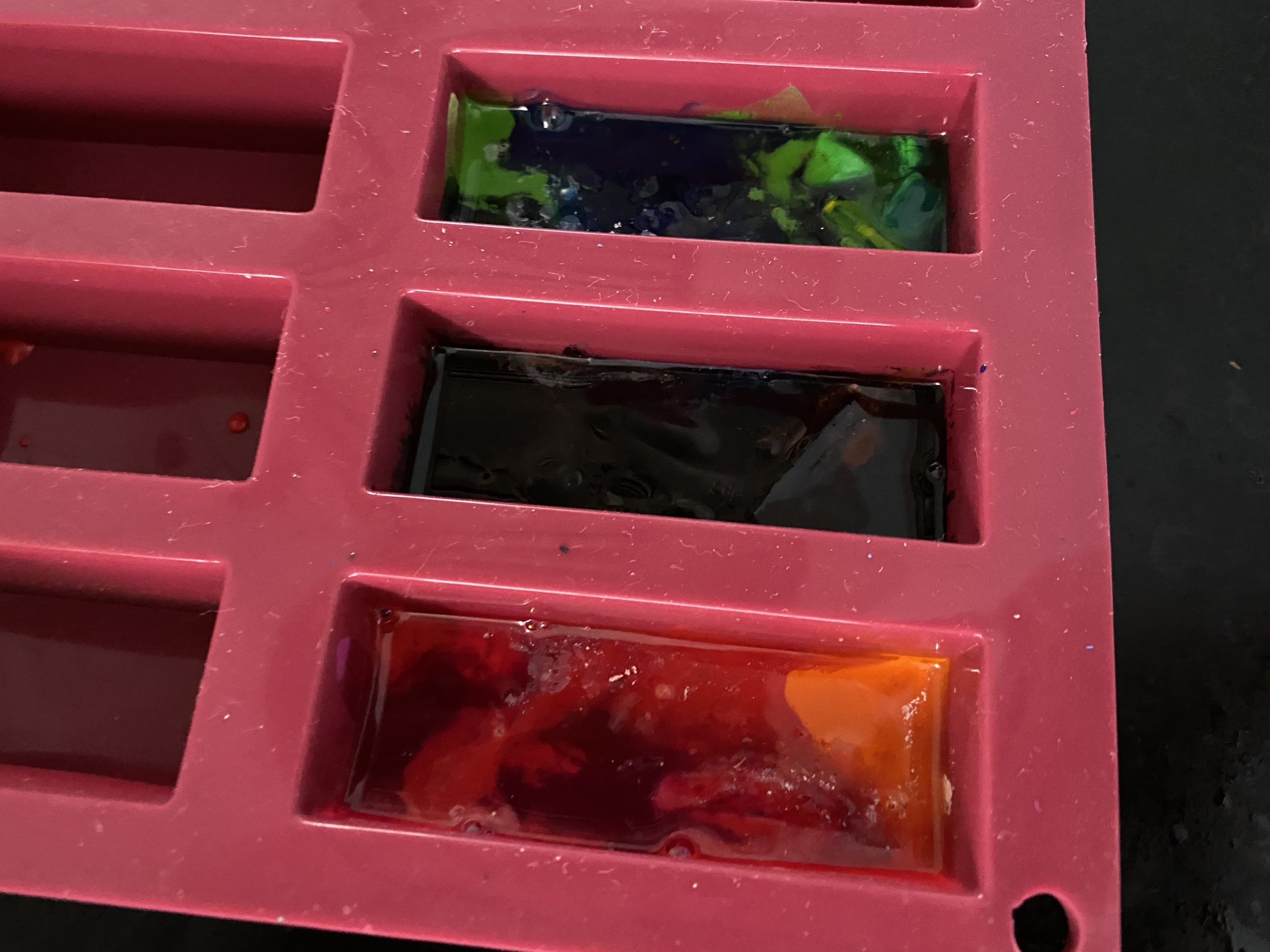 You want to preheat your oven to 200° and then put the crayons in anywhere from 15 minutes to 25 minutes. Again, the instructions I read said 15 minutes but because we had a few bigger pieces it definitely wasn't melted after 15 minutes. We kept ours in for 25 minutes.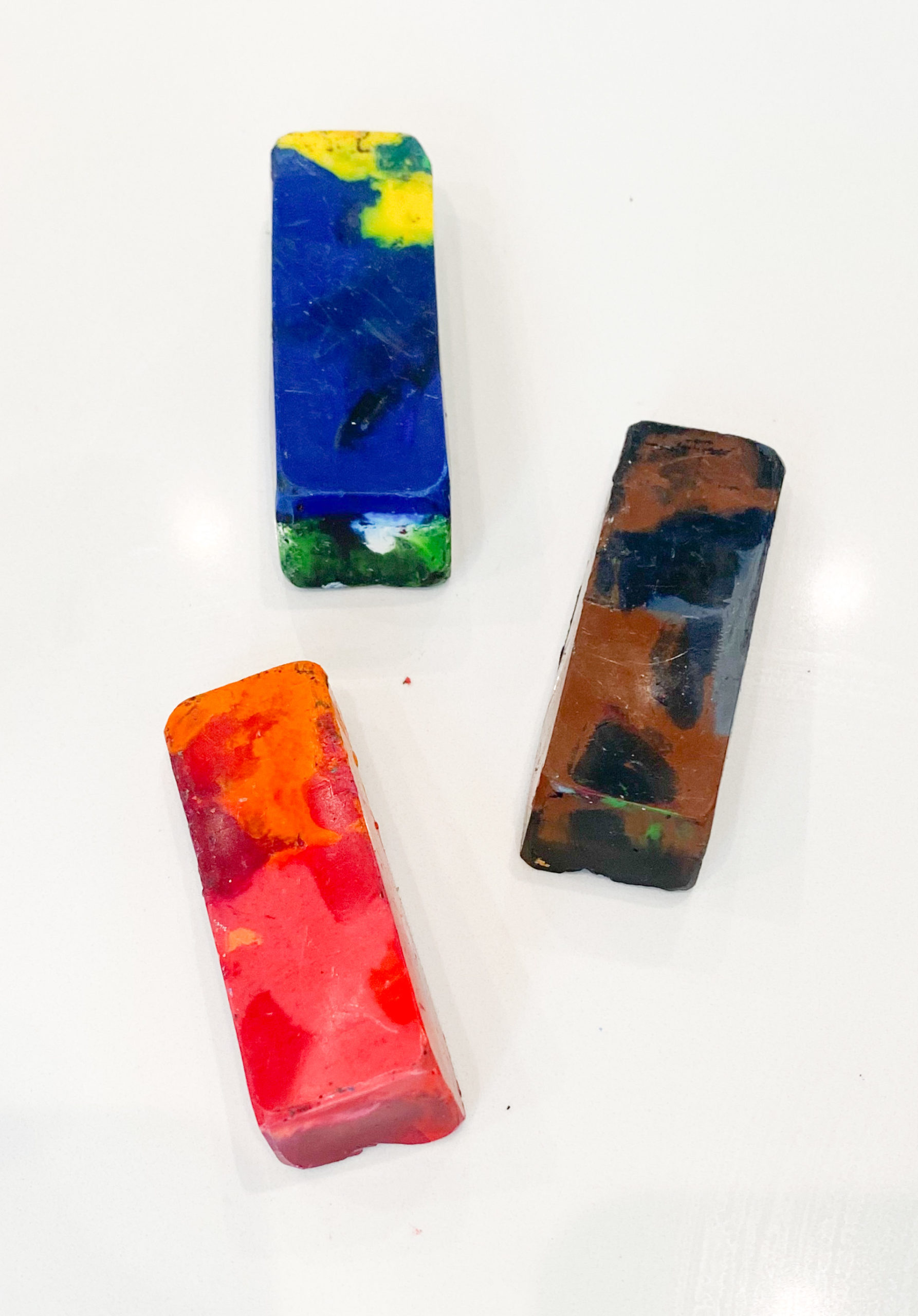 After you take them out put them in the freezer until they are solid. It took us about 30 minutes in the freezer before we took them out.
Anyway, hope this isn't too confusing. I literally wrote it using talk to text on my phone super quick to get up on the site for you guys.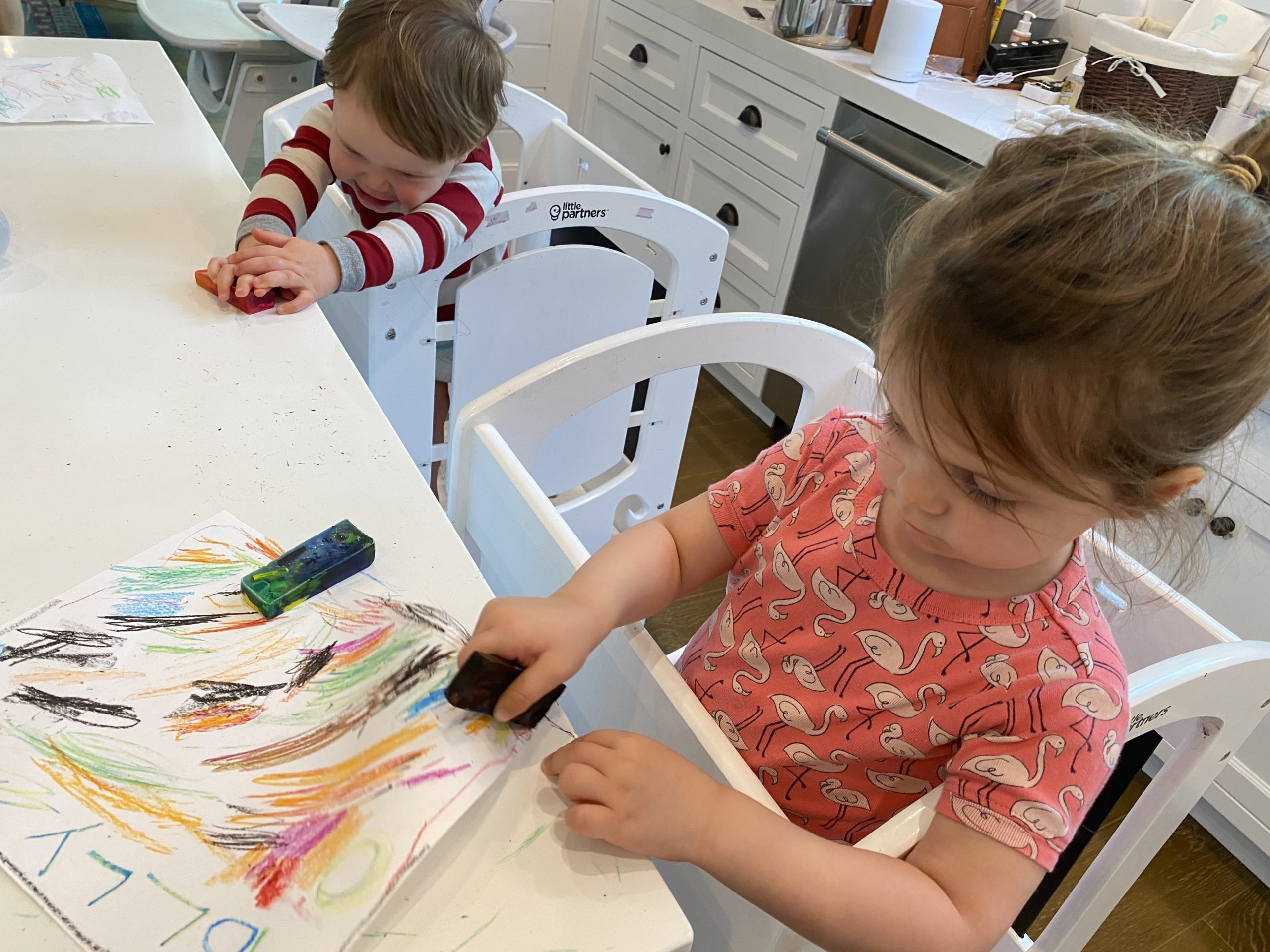 Comment below with things you are doing with your kiddos during this quarantine. Also DEFINITELY check out my blog post I did the other day with a bunch of other crafts for your kids. It is making me SOOOO happy seeing you guys tag me on insta with the cardboard airplanes you are making!!!