Hey guys thanks for coming over to the blog. Real quick before getting to the Women Tell All episode, I just had to mention these Verb Energy Bars. This is NOT sponsored – the brand did not ask me to post this. I've been eating them almost every day since we left for Hawaii (for an afternoon pick me up cause I get sooo tired around 1pm) and I just feel like I have so much more energy and I just checked this link and saw that it still works to try them for free if you just pay .95 cents shipping and handling. My girl Madi, who you guys know helps me with my blog and edits my posts, tried them because I gave her a couple that I had, and she's obsessed too! Anyways, I wanted to share because I saw it still works and they're super good. Anyway, for those of you who don't care about energy bars, let's talk about the Women Tell All!
The Women Tell All
I don't know about you guys, but I was so so so so so happy when I found out we were going to be watching part of the episode along with the Women Tell All. I've never really liked watching the Women Tell All or Men Tell All episodes. They're just usually very petty and I always get to the end of the episode feeling icky and depressed. I just don't like seeing people say such negative things about each other. It just makes me sad. This  Women Tell All was no different. However, I'm so glad that some of the very important things addressed were at the end and I'm so glad we got to watch some of the episode throughout. That definitely made this episode worth watching!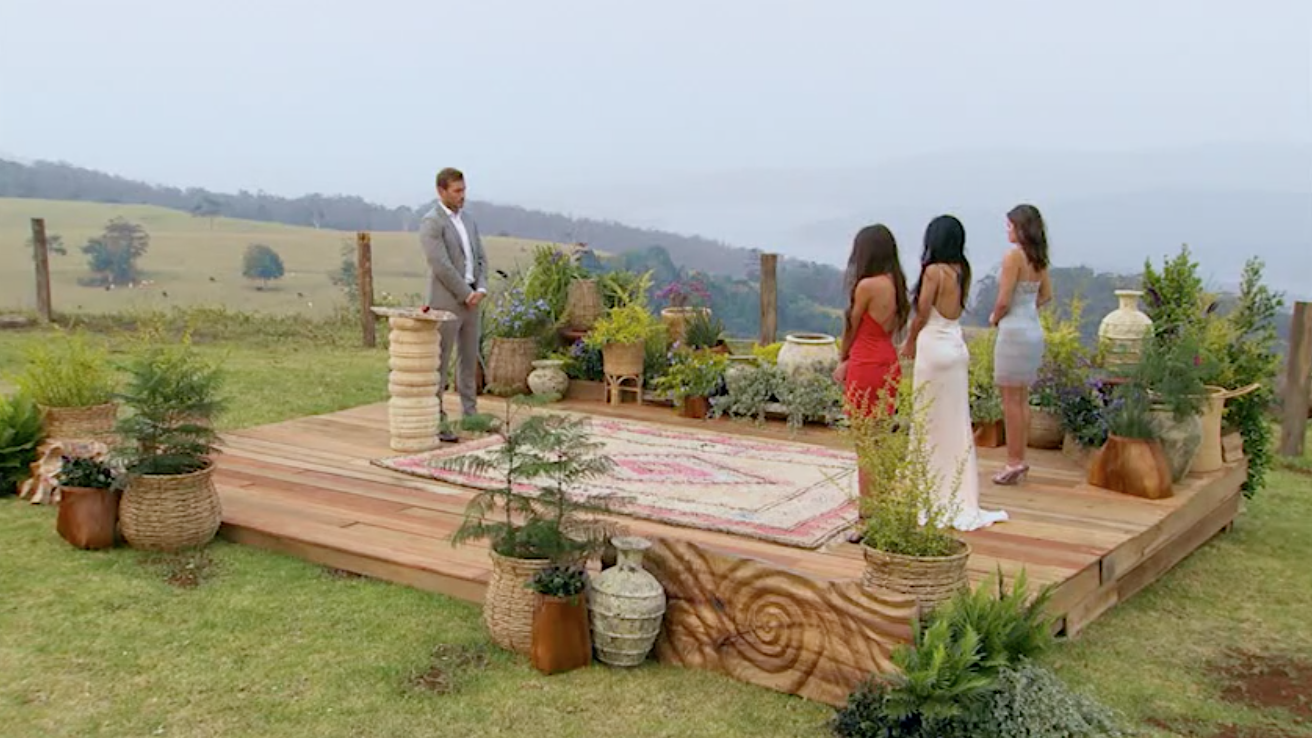 The Rose Ceremony – Victoria Goes Home
I feel like I've been a little tired lately and obviously distracted from my vacation, and I should've called that Madison was going to show up to this rose ceremony. It should've been obvious based on the two night finale still happening. If she didn't show up to the rose ceremony, I feel like they wouldn't have enough to cover two formal nights of a finale. I feel like they'd be one more night of him going after her and that's all. Because like I've been saying all along, there's no way it's not her in the end. Although I will say after this teaser, part of me feels like I could be really really wrong. Ha! But very small part of me.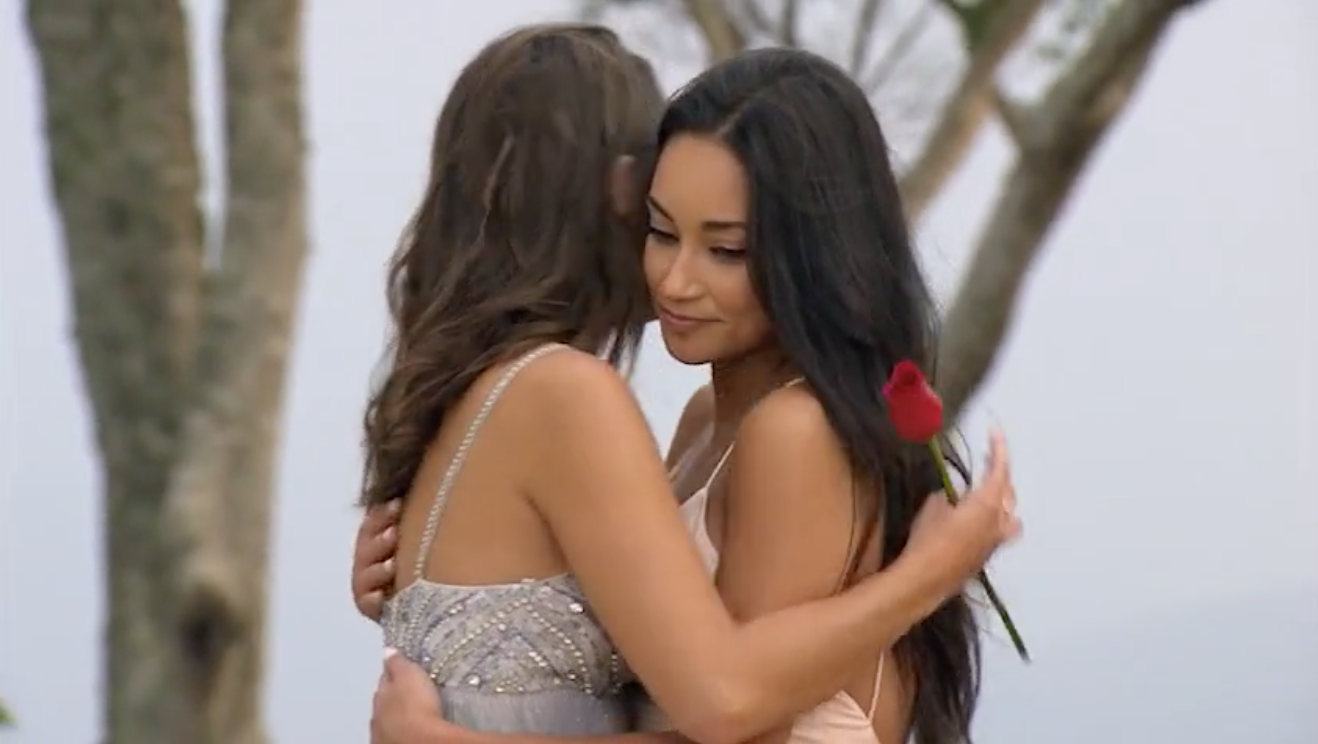 I hate to be insensitive, but I didn't feel much when he said Victoria home. Really the only thing I thought was there seemed to be a lack of emotion on her side. But again, I feel like they never really had the opportunity to truly connect because she put up so many walls.
The Women
I truly have nothing to say. I'm over it, as I know they are too. Sorry!
Kelsey
This definitely isn't the last we're going to see of Kelsey. I have no doubt that she'll be on  Bachelor in Paradise and become a big fixture in the Bachelor Nation franchise, just like Ashley I has become. I thought it was really cute when Ashley I came out at the end. It's funny because I really didn't think I was gonna like Kelsey at the beginning of the season. I probably would never say it on here if I didn't like her, just because I don't like to hurt people's feelings. But she has totally grown on me throughout the season. She has such a good heart and it really shows. Looking forward to seeing her in Paradise because I know we will.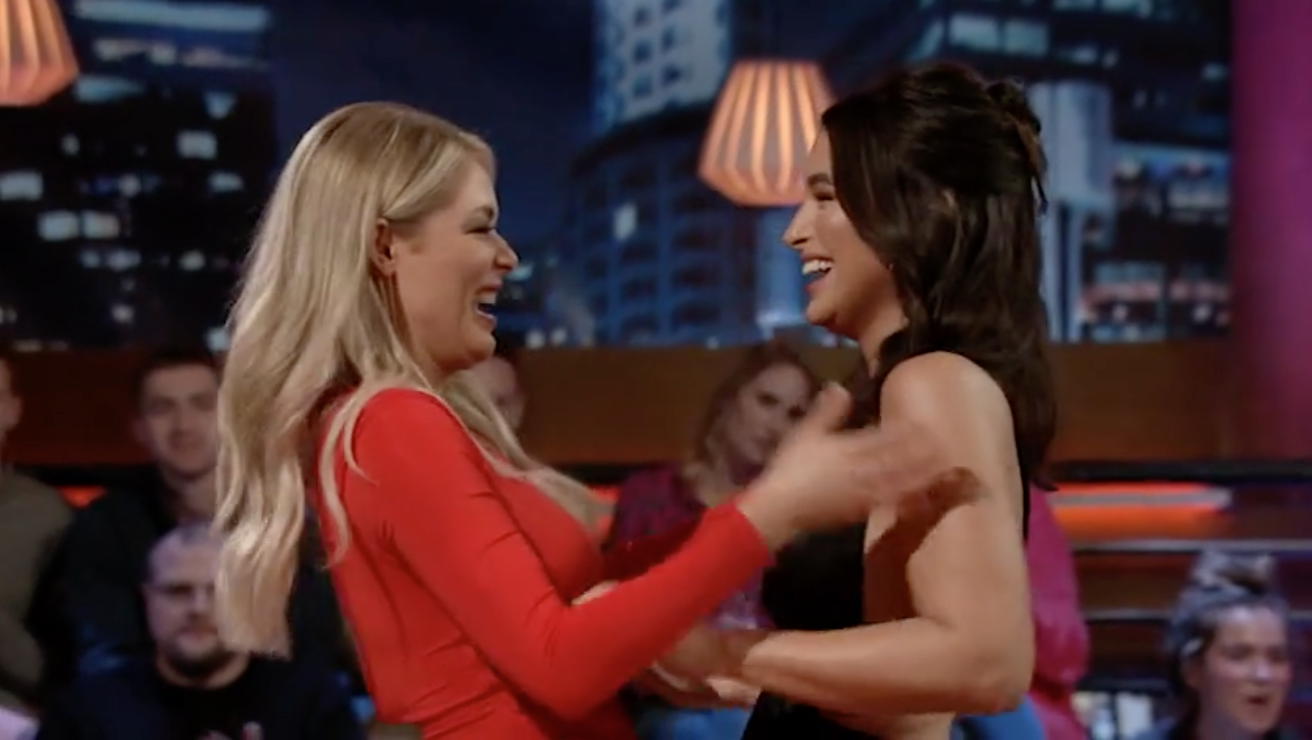 Our Next Bachelorette: Clare Crawley
If you didn't see it, this was announced this morning on Good Morning America! Finally an older woman as the Bachelorette! I feel like after all the drama of this season, we need some maturity on this show. And I truly don't mean that as an insult to anybody from this season. Although I know it probably comes across that way – I more mean that with age comes more maturity, so seeing people in their upper to late 30s on the show is going to be a more mature show then seeing people in their early 20s. Not everybody though. Someone can be 40 and still act like they're 12. But for the most part, I think we're going to have a very different season. And I'm so ready for it!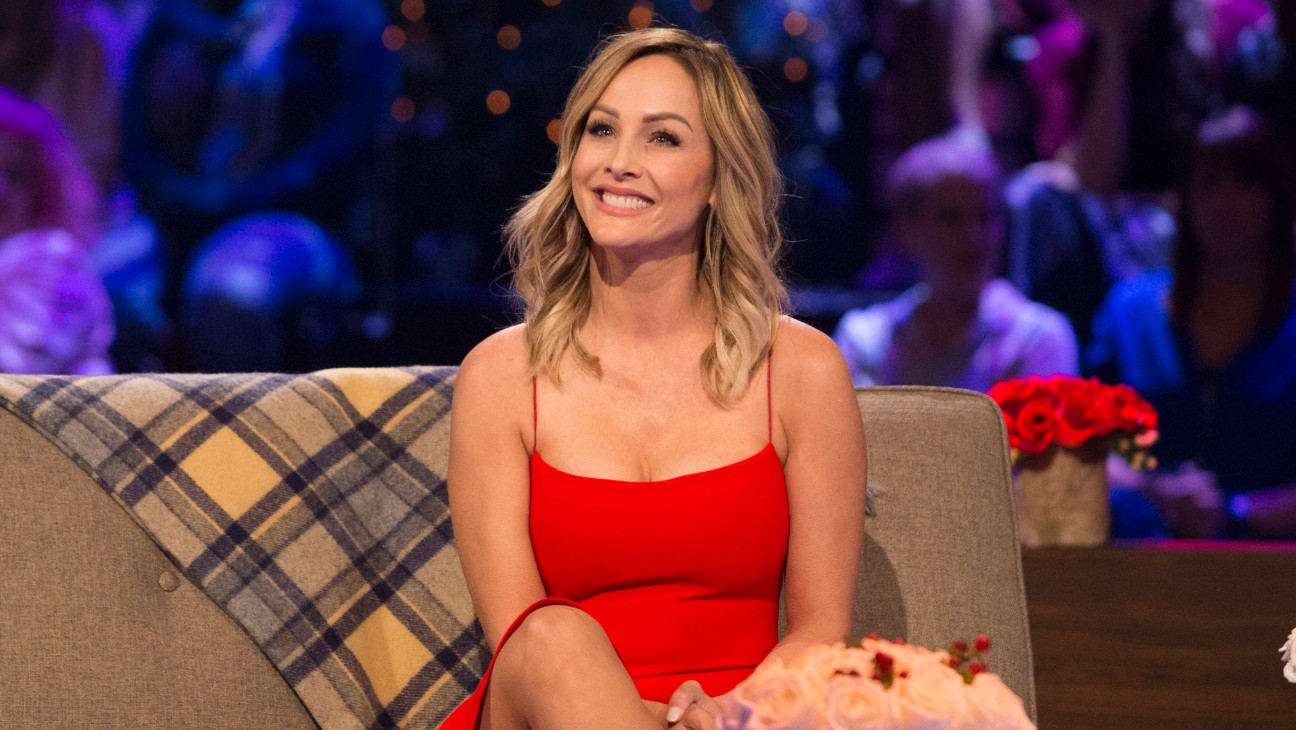 Not gonna lie, I was completely skeptical when I first heard that they were considering Clare for the Bachelorette. Just because I didn't think they would go with a woman who's almost 40. But I am so glad they proved me wrong! Clare is not only beautiful, but she is well spoken and I think she's going to make an amazing Bachelorette!
What are you guys thinking of this choice? Are you as excited as I am?! I also think it's gonna be cool to see an older, and I use that term lightly here, woman dating younger guys! Instead of the other way around. Yes, I do realize that Rachel Lindsay was 31, I believe, when she was Bachelorette and there are few younger guys. But I feel like most guys will be younger than her in this case. Or at least the majority. And I am so here for it! Speaking of younger guys, I saw quite a bit of conversation online where people were not liking that mostly older guys will be cast! And that's because they are worried that when people from Peter's season and Clare's season go to Paradise, all the girls will be very young and the guys a bit older. I truly don't think that will be the case, I think they will have men and women of all ages. Also, they will likely pull more cast members from past seasons as well, and not just from these two! Clare even said on GMA that she's known for dating younger men, and wouldn't have an issue with that.
Although… I do have to laugh that they did a casting call for seniors during the Women Tell All. Obviously, that's not for Clare's season, but you can't help but joke that it was casting for her season. Anyway, we must discuss! Tell me all of your thoughts!
This Week's Outfits!!!
As you all probably know, our family went to Hawaii last week and it was soooooo incredible. It could have not have been a better trip for all of us, and was so needed! I shared some of my outfits over the last week in this post when I was in Hawaii and then also more when I got back!!!
Mommy and Me Swimwear
First, I have to share our matching hats! I got them from Amazon for a ridiculously good price and I just think of the cutest things ever! In fact everything Molly and I wore that were mommy and me matching, we got so many compliments from people around the resort. Or people just walked by us and said "awwwwwww". I love the hats because the adult version is adjustable depending on how big your head is. And I have a massive head, so I wear mine at the absolute biggest setting.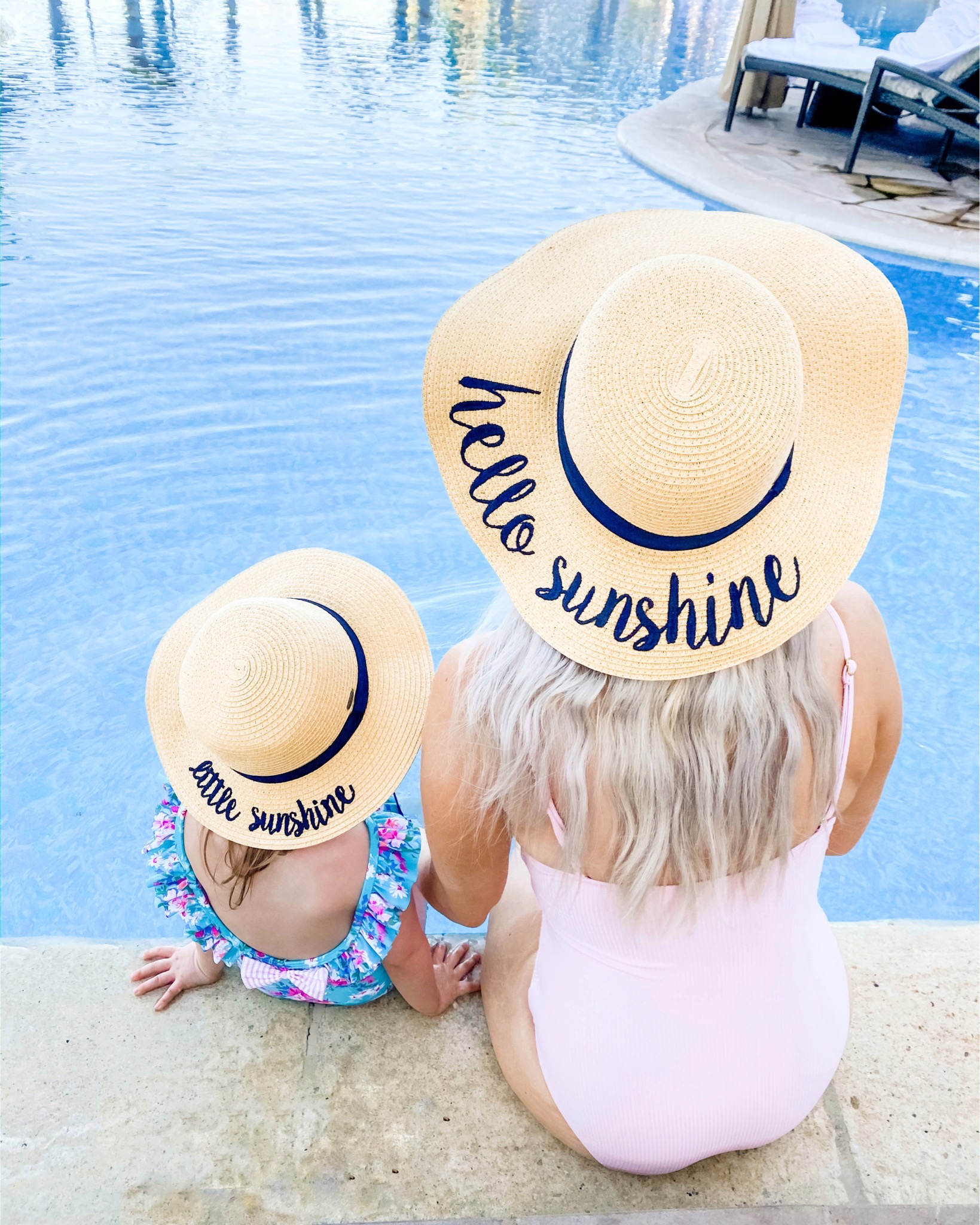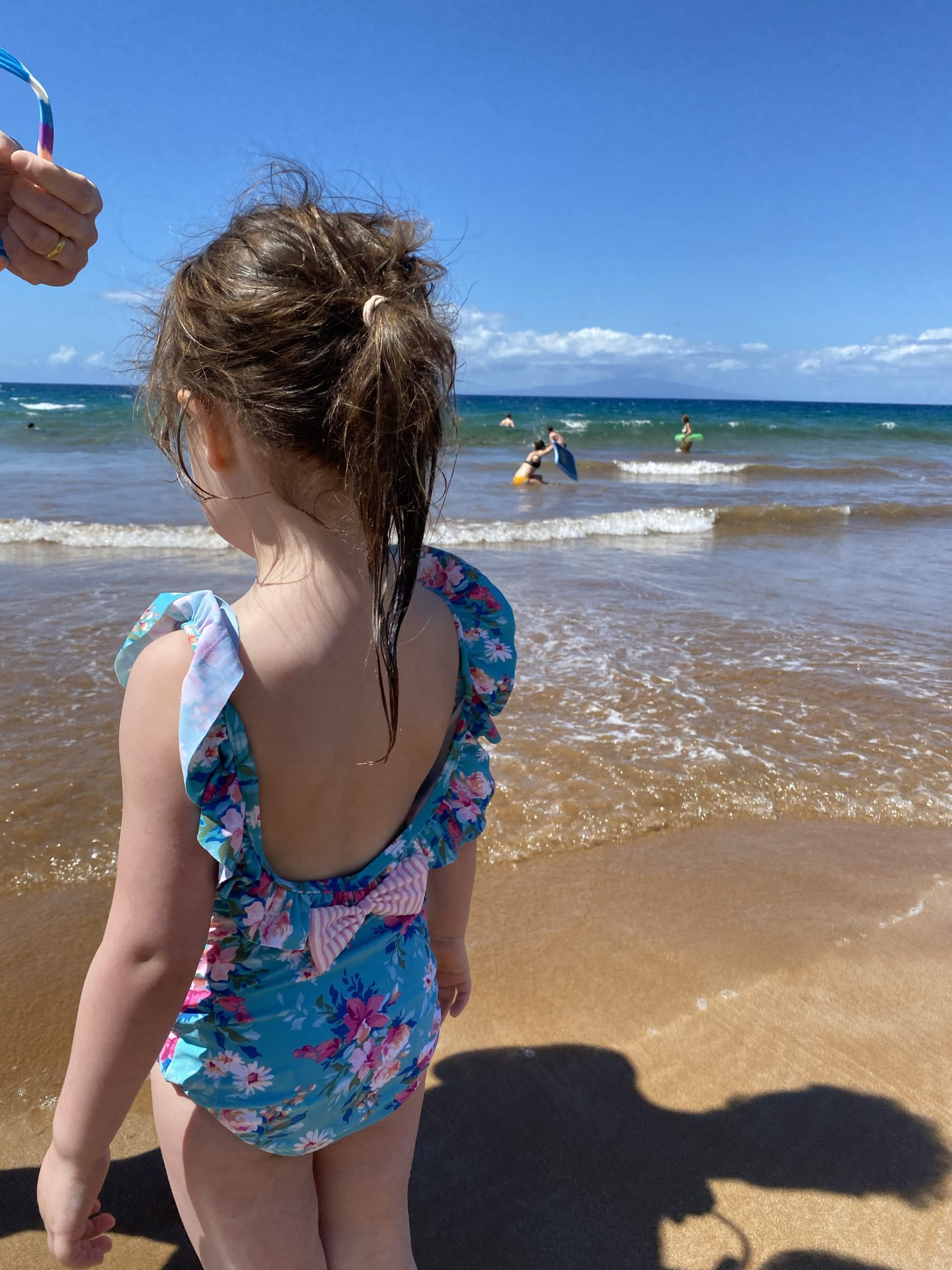 1. MOMMY AND ME HATS | 2. MY SWIMSUIT – USE CODE ALI15 FOR 15% OFF | 3. MOLLY'S SWIMSUIT
And her little suit with a bow on the back is just darling. There is nothing cuter clothing wise than little girls swimsuits! I had so much fun picking out swimsuits for Molly for this trip.
Oh and for my suit, I found my suit online, but when I posted myself wearing it at the beginning of the trip, Andie Swim reached out to me and offered a 15% off code for all of you. So head to their site, and use code ALI15 for the discount!
Speaking of suits. These animal print matching bathing suits are just too darling! They're ridiculously affordable so I honestly didn't know what to expect when I ordered them. I didn't know if the material would be thin, but the quality is absolutely amazing! The material is very thick and sturdy and you would never have guessed the price if you saw them in a store.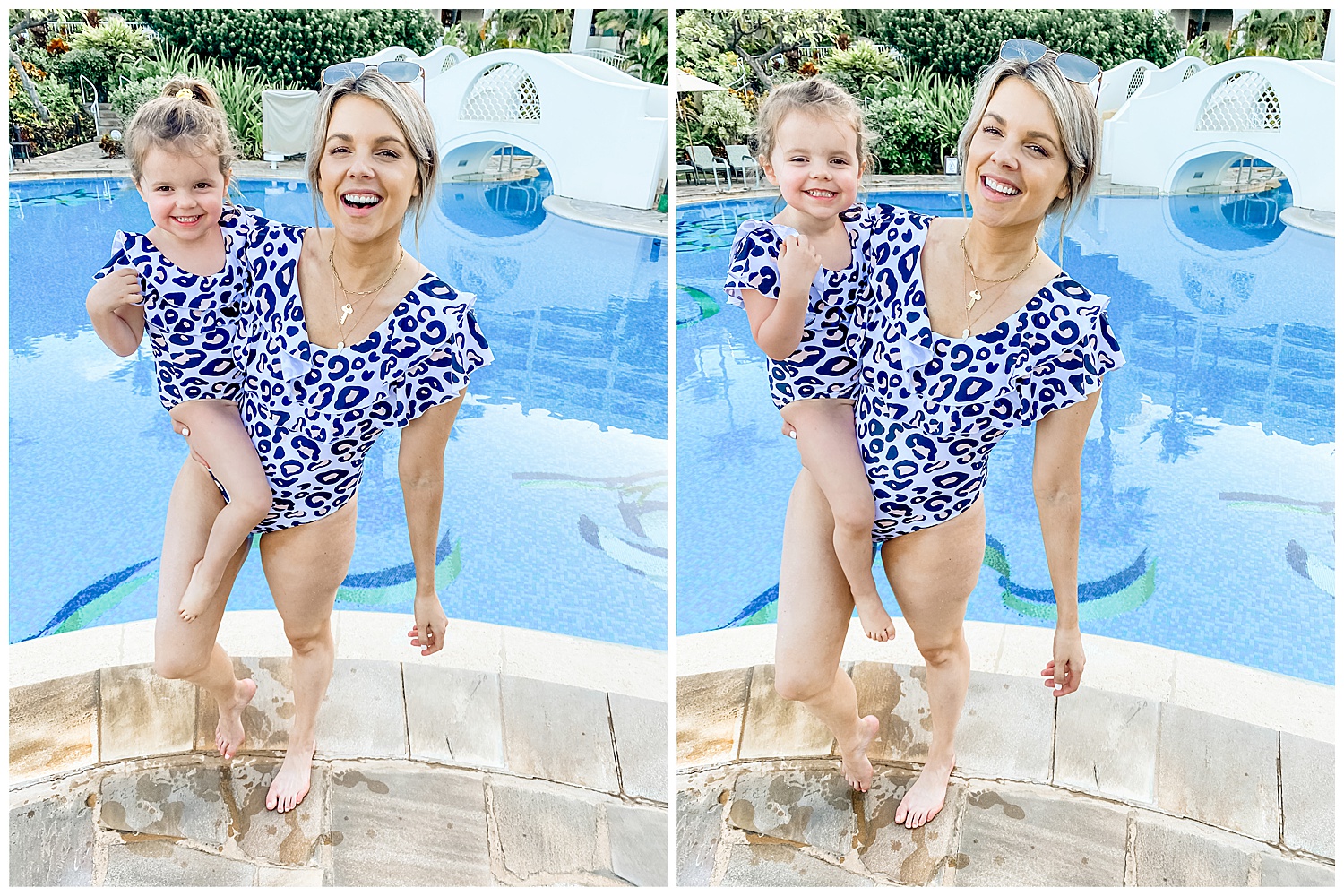 1. MY SWIMSUIT | 2. MOLLY'S SWIMSUIT
Molly is wearing a 3-4T size and I'm wearing a size medium. So as you can already tell, I highly recommend these suits if you're looking for cute mommy and me matching suits!
Beautiful, Beachy Dress
I wore this beautiful dress to brunch with Kevin – I just love the way it flows. It screams beach vacation! Or I feel like it's something you could wear to a brunch or really any daytime event. The fabric lays really nicely on your body and has beautiful flow. I'm wearing a size medium, which is my normal size so I definitely would say it's true to size.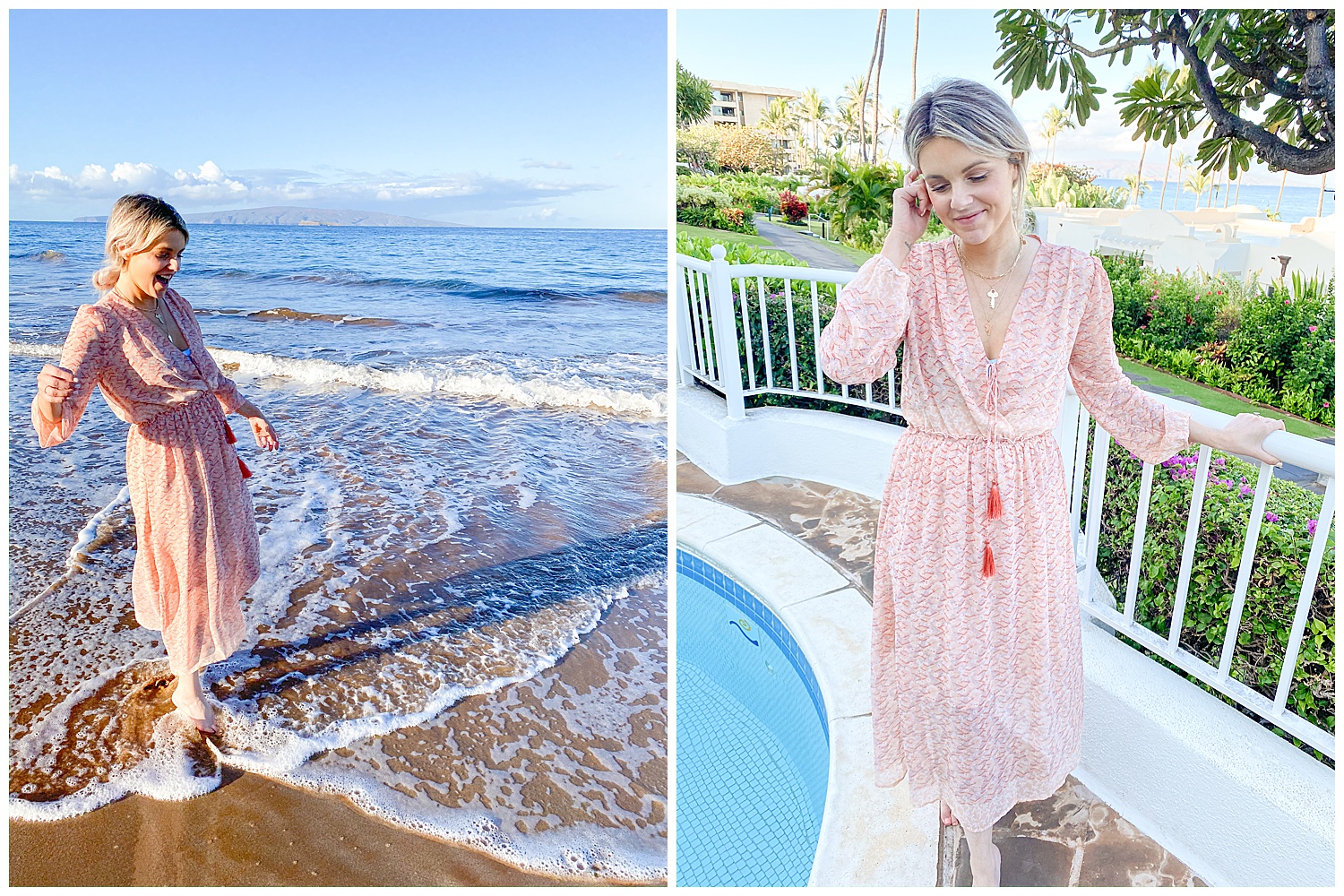 1. DRESS
I wore these tie dye swimsuits a lot in Hawaii and quite a bit of you were asking where you could get them! So I will link them here! Doesn't the sarong really make that vacation-look?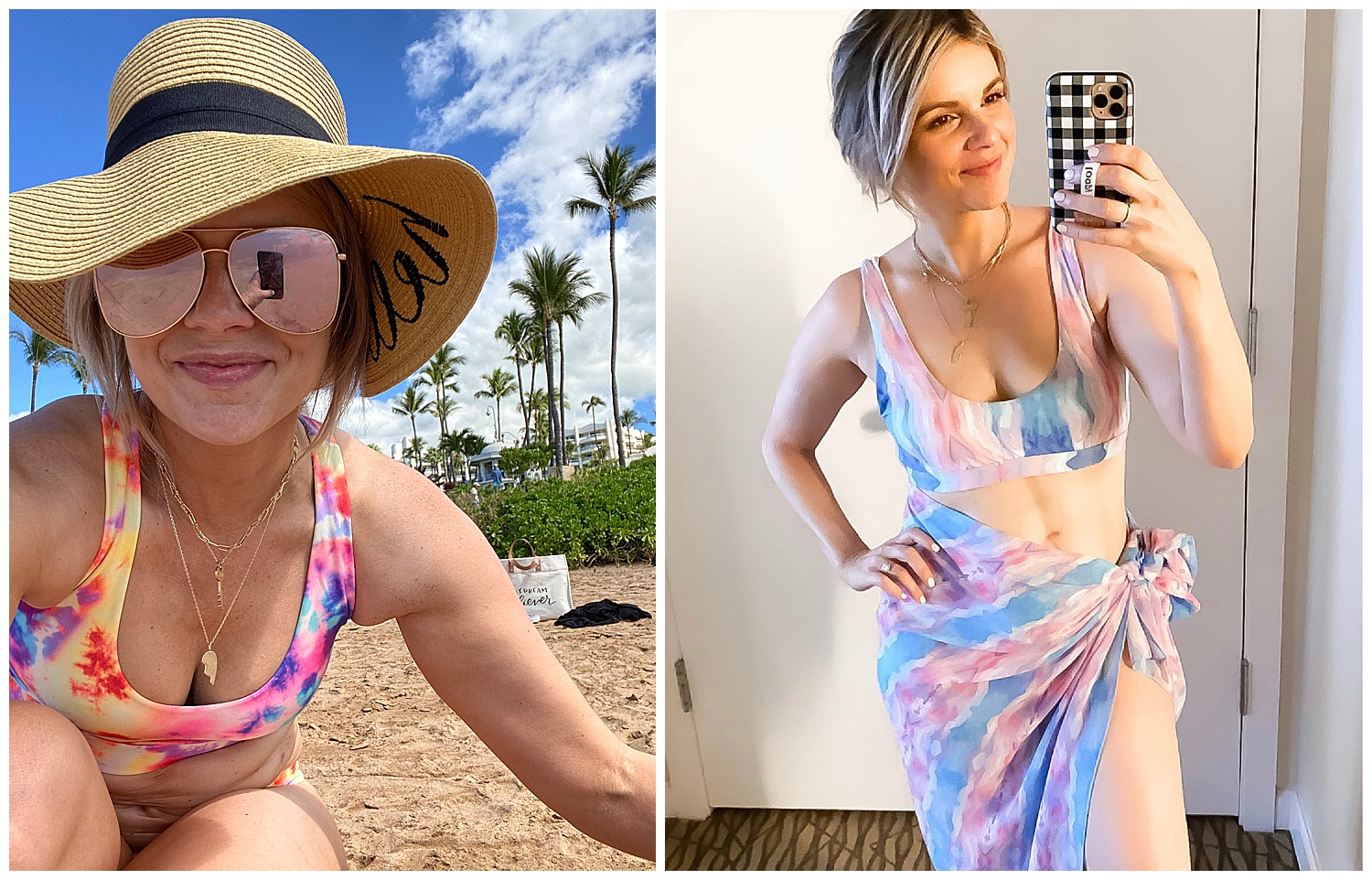 1. BRIGHT TIE DYE SWIMSUIT | 2. FLOPPY HAT | 3. SUNGLASSES | 4. BLUSH AND BLUE TIE DYE SWIMSUIT | 5. MATCHING SARONG
Thanks for stopping by my Bachelor blog today!!! Now let's chat about WTA and our new Bachelorette, Clare!!!