Phew!!!! Now that we have all watched 5 hours of the Bachelor this week, we can finally chat about all the ups and downs that have happened. I can't believe that we went from 16 to 6 this week. Hopefully that means that most of the drama is behind us and Peter can focus on finding his wife. There's a lot to discuss with this episode because it ties up some of the loose ends from previous drama. Let's get into it!!!!
Hannah Ann Date
I love that Peter can speak Spanish! I think it's a very attractive trait. And I think he was probably trying to impress her when they were speaking to the Chilean couple. But I also kind of wish that he did more explaining to her what they were saying. Maybe he did and they edited it out. But at the end of the day, I think he was just trying to impress her.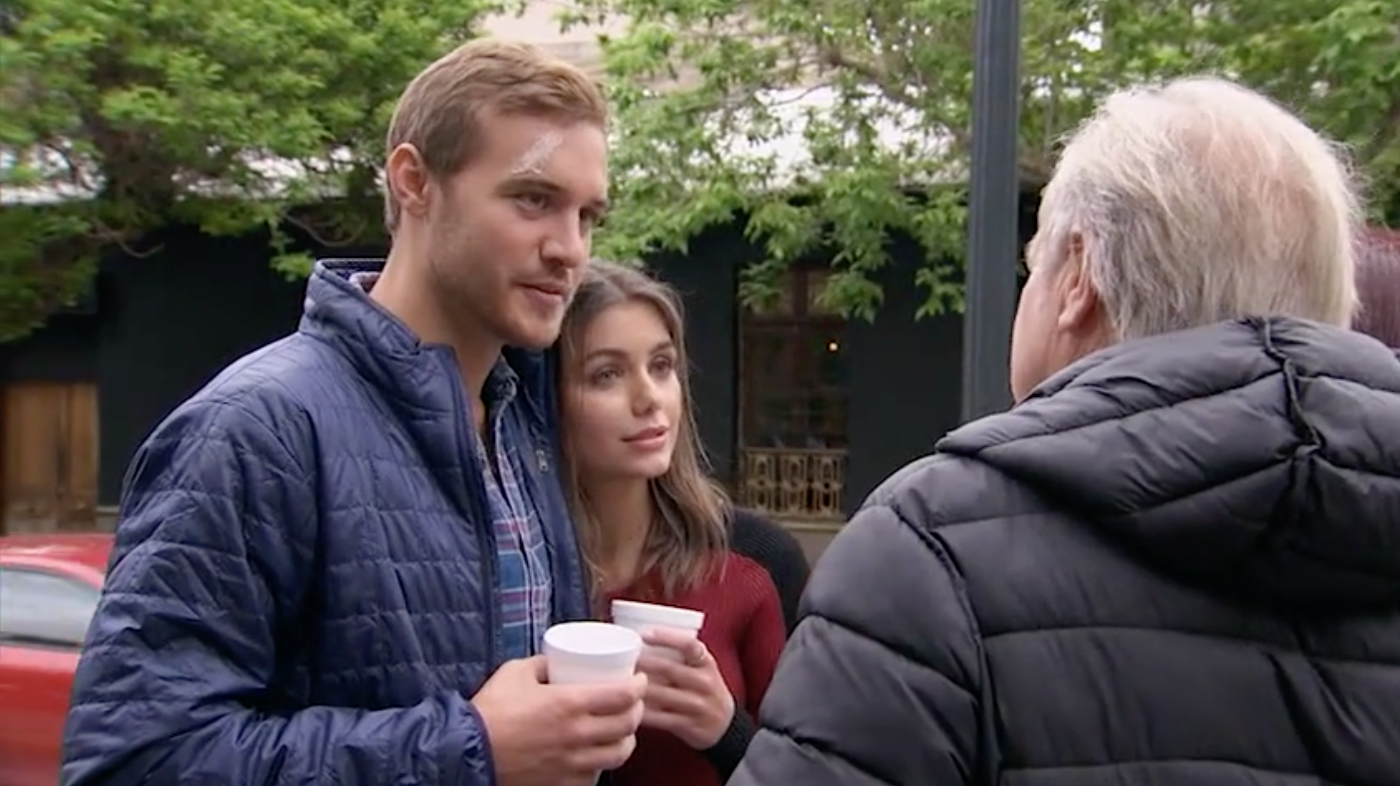 It's funny because Peter gave Hannah Ann the first impression rose, I was so sure she'd be in his top three if not the final one. Just because statistically speaking whoever gets the first impression rose, more than 75% of the time if not more, ends up being the last one standing. But it's crazy how much Hannah Ann has fallen off Peter's radar.
And the age thing is interesting. I don't even think it's that she's 23 that bothers him. Because other girls in the house are that young. I think it's because she looks like she's about 16 years old. She seriously looks like a baby! That's what throws me every time. I know I always say that I feel like a mom watching all of my daughters on the show. But I more mean that in a way that I speak about them. Whereas when I look at Hannah Ann, I literally feel like I could be her mother. She just has that baby face. And I mean that in the best way too, you guys know at the beginning of this season how I talked about how beautiful she is, and how it was almost an unfair advantage to the other women. Ha!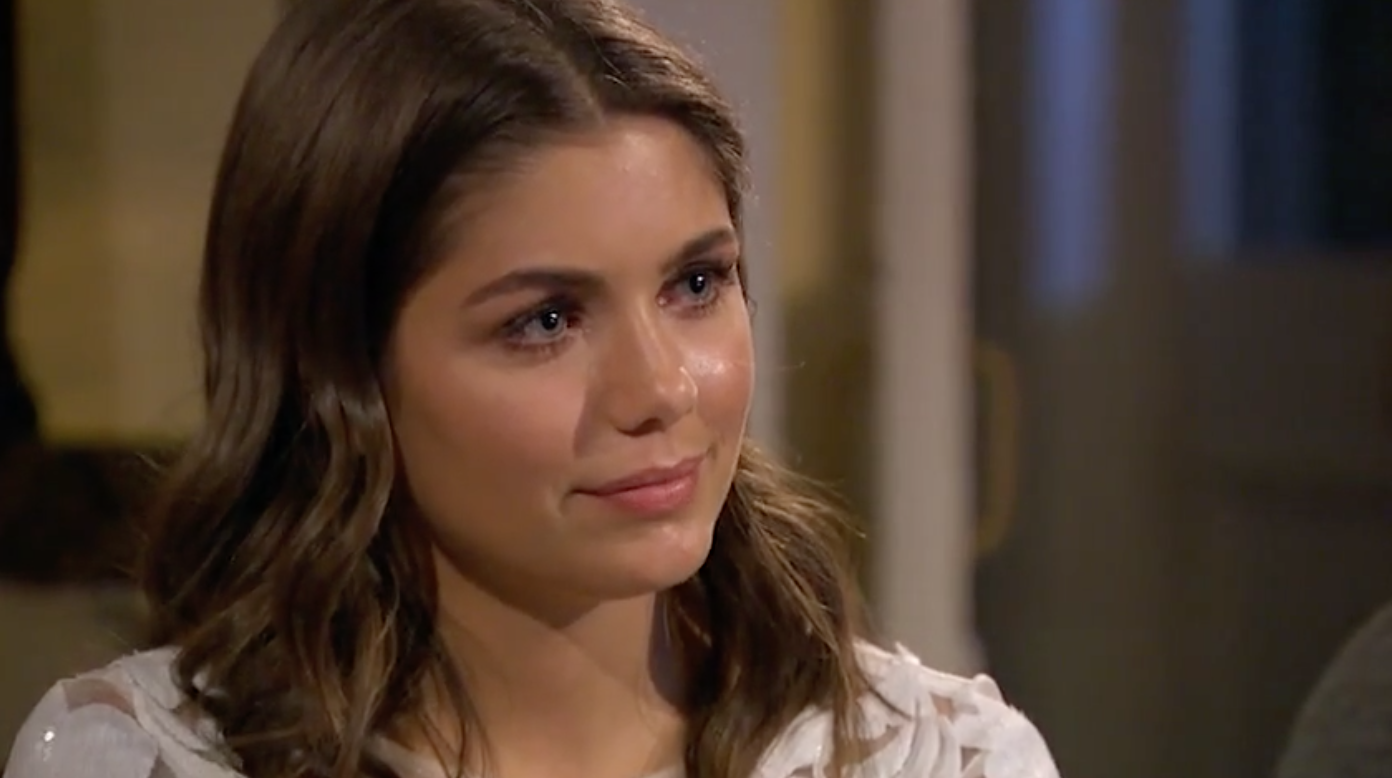 I don't know what you think about the relationship and where it stands at this point or where it's going. I find it very hard to believe that she'll be with him in the end based on how the date went. I just didn't really feel much of any passion. But I don't know. I feel really confused about him and Hannah and at this point. Do you think you'll end up with her in the end? I did at the very beginning but I don't think so anymore.
Group Date
Telenovela
I honestly liked the telenovela date. I liked that it was fun and cheesy. What I didn't like is that Peter really was making out with the girls in front of the other girls. They could've been cheesy peck kisses where he just presses his mouth to theirs in true telenovela fashion. But instead it was full on make-out sessions once again! I just wish he wouldn't kiss the girls so passionately in front of the other girls. But I have a feeling I'm gonna be seeing this till I'm blue in the face because he does it every episode. Ha!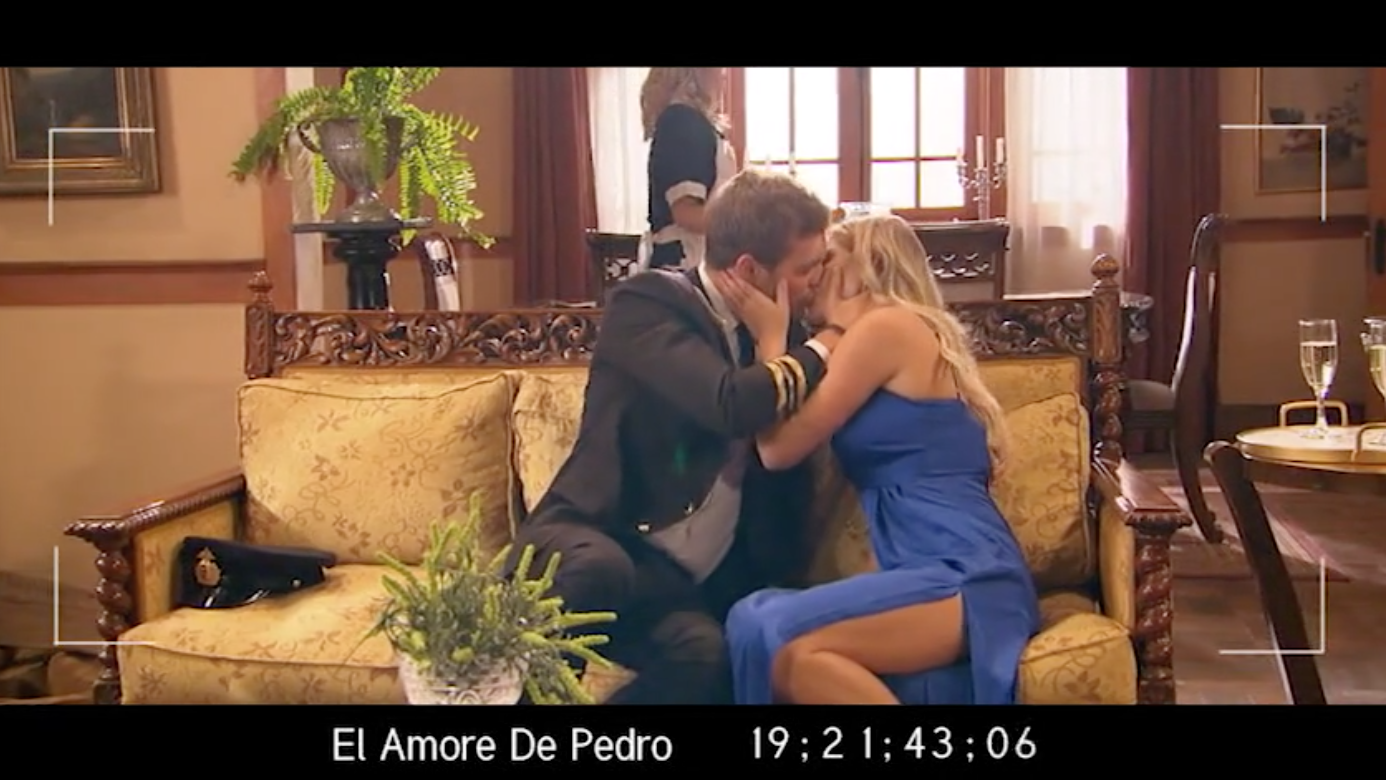 Victoria P
I'm really glad Peter sent Victoria P home. I thought after the whole Alayah thing happened, it's almost like she started being a little bit mean to Peter. Like all the girls were upset with him, but in a way Victoria P felt a little possessive of him to me. I can't even really explain why. It just seems like every time she was talking to him, she was putting him down in someway or talking about how she was upset with him. I just don't think that relationship had anywhere to go from here. There was too much negativity surrounding the relationship too soon. And I think Peter really just can never recover from the little white lie she told around the Alayah situation. You can tell that trust is extremely important to him and I think she lost his trust. She's a sweet girl though so I hope she finds what she's looking for!
Madison
I'm so glad we finally got to see some time between Peter and Madison. I almost feel like their time together has been cut out of every episode, besides her one-on-one date at the beginning, because it's probably so obvious that he's might be picking her in the end that the editors couldn't even edit out their connection without just taking out the moments entirely.
I mean by him re-writing that telenovela script and flat out saying to hurt my heart is with you was no mistake. He knows he can't flat out tell her that his heart is with her and that he wants to be with her. So he had to put in a script. When I was the Bachelorette I made it a point to do very special, and I'll use Madison's words here "intentional" things, for the two guys who I thought I'd end up with in the end. And that's exactly what Peter is doing for Madison.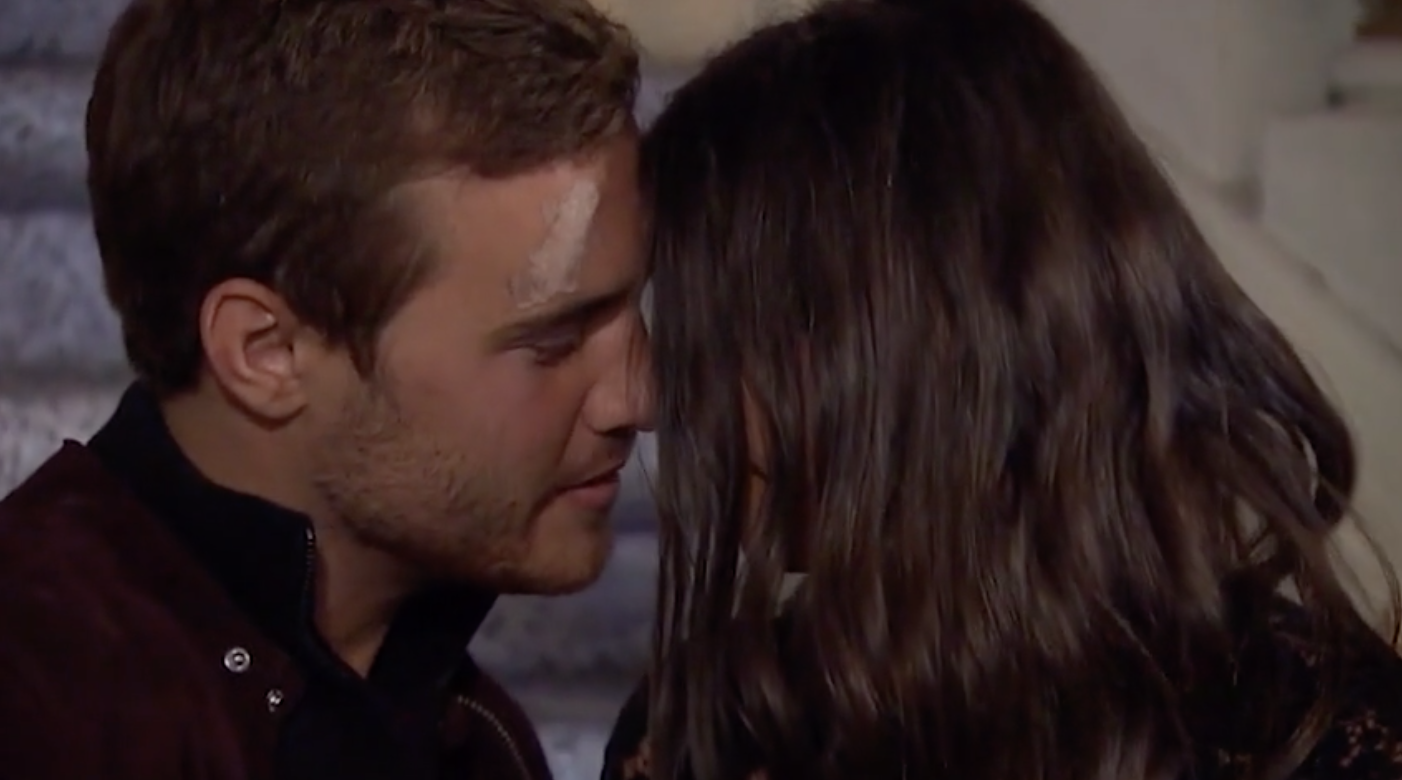 No question in my mind it's Madison and Peter in the end! And I know according to Chris Harrison and even Peter, that the show is going to have some very dramatic different ending, but I still think he's going to end up with her. If she'll have him.
Tammy and Mykenna
What, I'll agree with Tammy on one thing, McKenna has some growing to do. However, that's about the only thing I'll agree with Tammy on. She is being a huge bully. I am glad that Kelsey was trying to stick up for Mykenna honestly. I don't know why she seems to have a problem with so many girls in the house. I feel bad for her. She's obviously attacking others because of something that's going on internally with herself. And I hope she's able to deal with whatever that thing is.
Victoria F's Second Date
I like Victoria but I just don't have anything to say about her or even this date. Honestly I feel like she's either still hung up on her ex or she's just not really into Peter. I get that this process can be difficult for people to open up in. But with her I feel like it's more than that. She just doesn't seem all that into him.
Tammy and Mykenna 2 on 1
Drama drama drama. Ugh. I said this in my last blog post, but good lord am I over this drama. Normally I love the drama of the show because it keeps it interesting. But it is just too much this season. The girls are too young and have a lot of growing to do.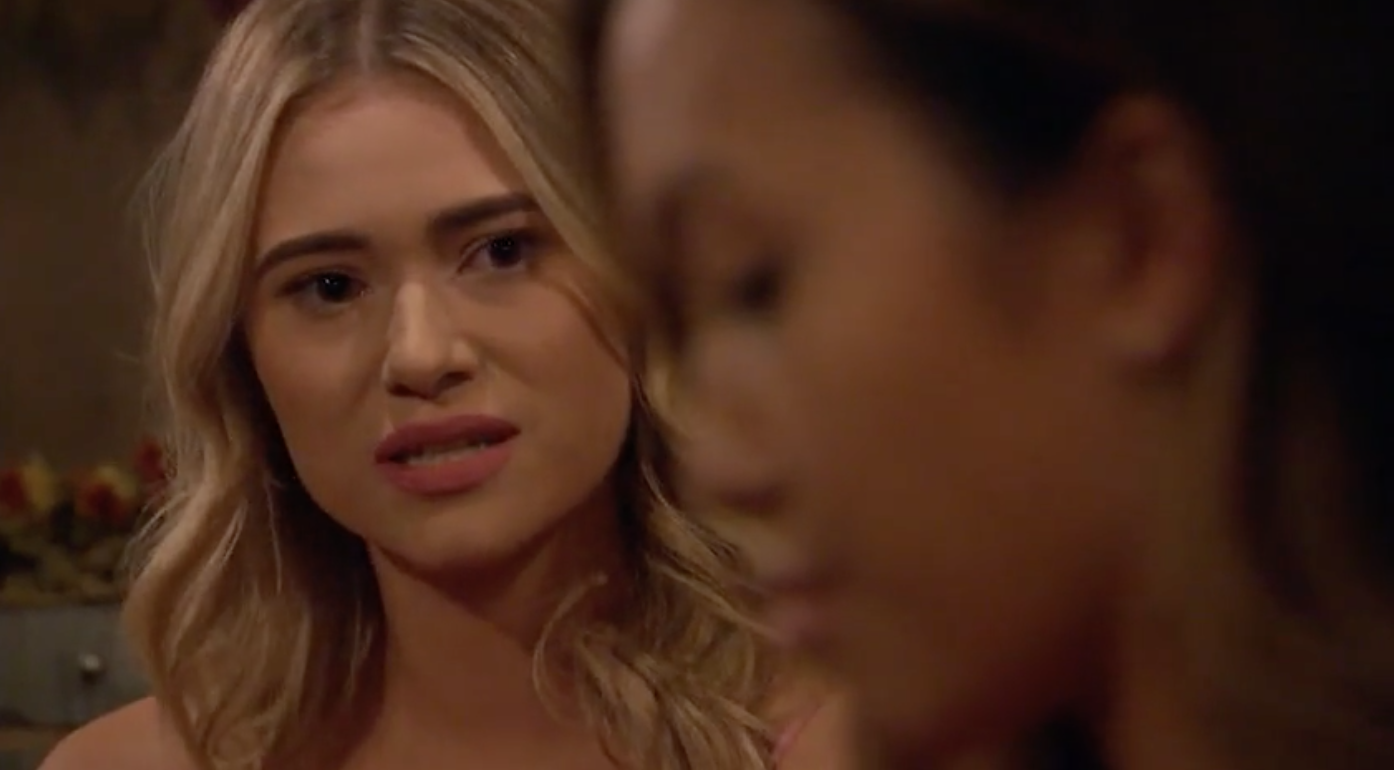 It's funny because in past seasons whenever there's been drama between the contestants it always made me mad that the lead doesn't just get to the bottom of things and put the people in a room together to discuss it. And that's exactly what Peter is doing! Getting to the bottom of the things by putting people together to discuss. But it's just creating even more drama! And makes him seem like he thrives on the drama. Which I don't believe he does at all! I think he just thinks it's the best way to get to the bottom of everything. Which I would too. But that's not proving to be the case here.
Like I said earlier in this post, Tammy must be sad somewhere deep inside for the way she treats other people. It was extremely disheartening to see the joy that she got out of trying to tear somebody down or make somebody cry. She really tried to cut deep with Mykenna and I felt so sorry for her. Poor Mykenna was just sitting there trying everything possible to keep it together. Do I think Mykenna is there for ulterior motives? Of course! She's a fashion blogger – she would be stupid not to think about the amount of Instagram followers she's going to get from this. But that doesn't mean that she's not also there for Peter. It's just impossible for her to only be there for Peter. But anyways, I was glad Peter sent Tammy home in the end.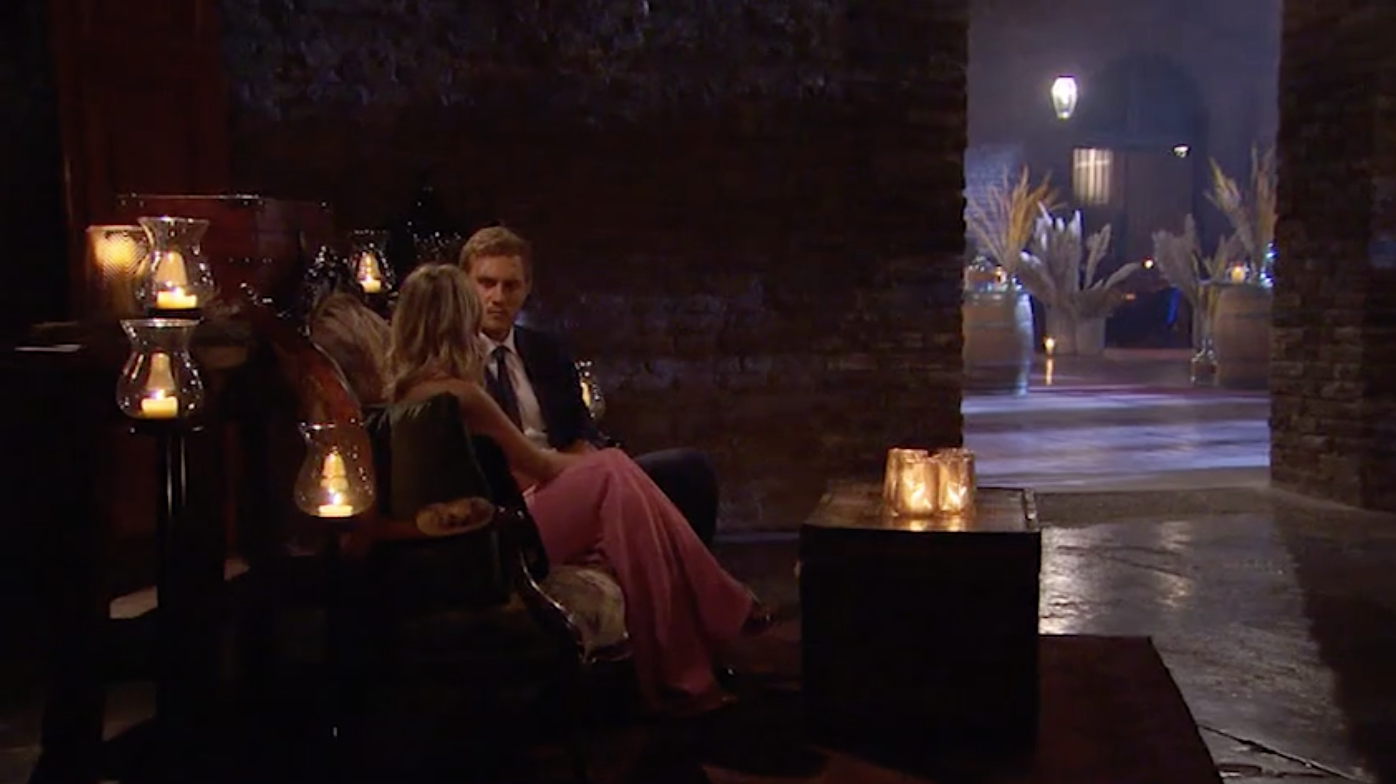 Rose Ceremony
First random thought, Natasha looked INCREDIBLE with her hair pulled back like that! She needs to wear it that way all the time! I am all about a good pony and she looks stunning with one!
And anyone think it's absolutely crazy that he sent Sydney home?! Especially after that steamy and super sexual make out session in their swimsuits? I don't know something about that just kind of rubs me the wrong way.  What do you guys think?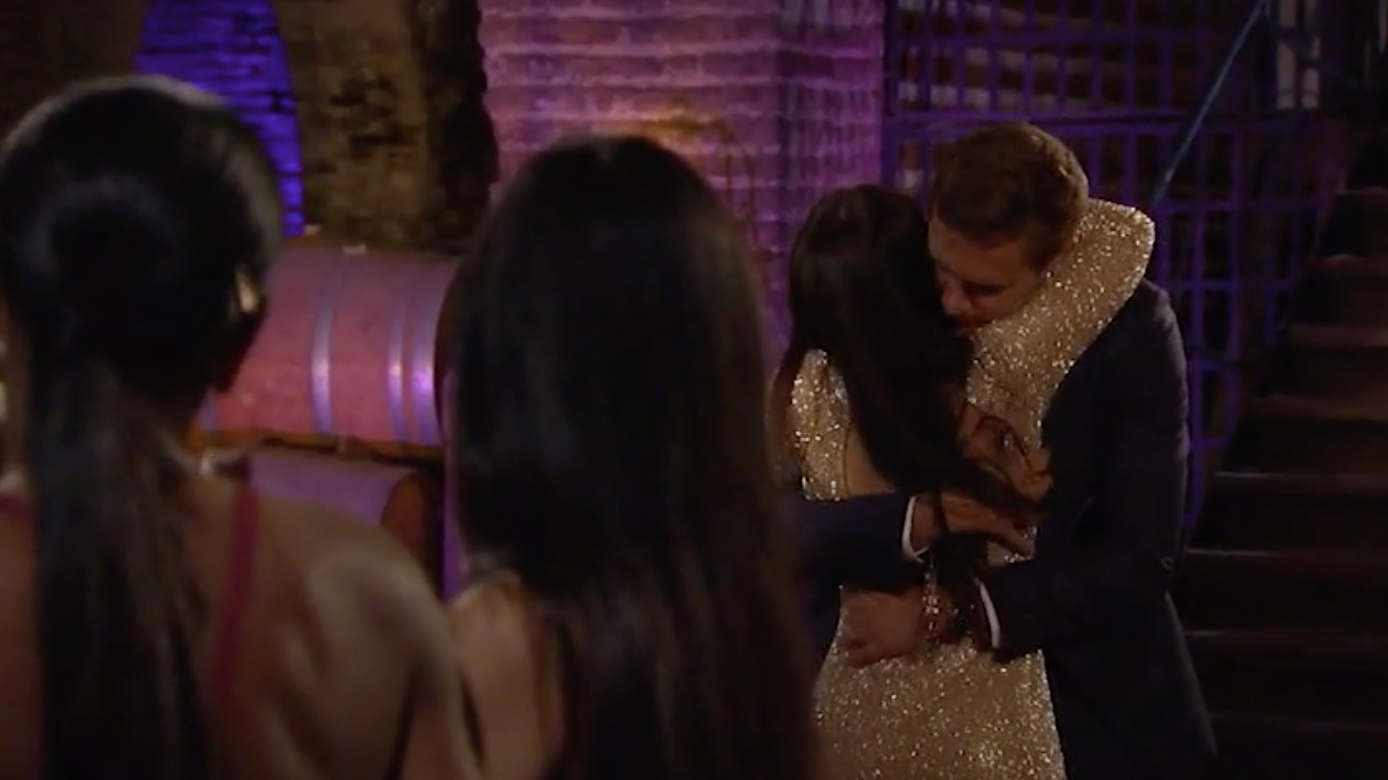 I also don't understand why Peter didn't send both Mykenna and Tammy home at the same time.  It really just feels a bit mean to me that he would string her along for another few hours and put her through that. I'm sure his mind was already made up. My guess is the producers made him keep her until the rose ceremony.
SOO much to discuss in the comments below!
The Perfect White Tee (In Floral Below)
Before I go, I wanted to tell you about the most amazing white tee that I recently found. it is SO perfect. Here I am wearing it in the floral color, but it comes in so many different colors. You all know how much I love a good white tee, and I have been partial to one particular one for a long time, but it's just not the same anymore. The fabric is just thinner and overall it just fits different. So I am BEYOND happy to say that I found an incredible alternative – that's actually cheaper than the other one.
I did an entire post about it yesterday, that's how much I love it! It isn't super fitted like a lot of rounded neck tees are. This one is almost a little slouchy, which I love about it. The fabric is a soft cotton and it really allows you to move in it. That's why it's such a great shirt for errands or chasing after your kiddo! You could wear this to the park, and even if you're running around from the top of the slide to the bottom and back and forth, (ha!), it gives you a slight breeze so you don't get too hot!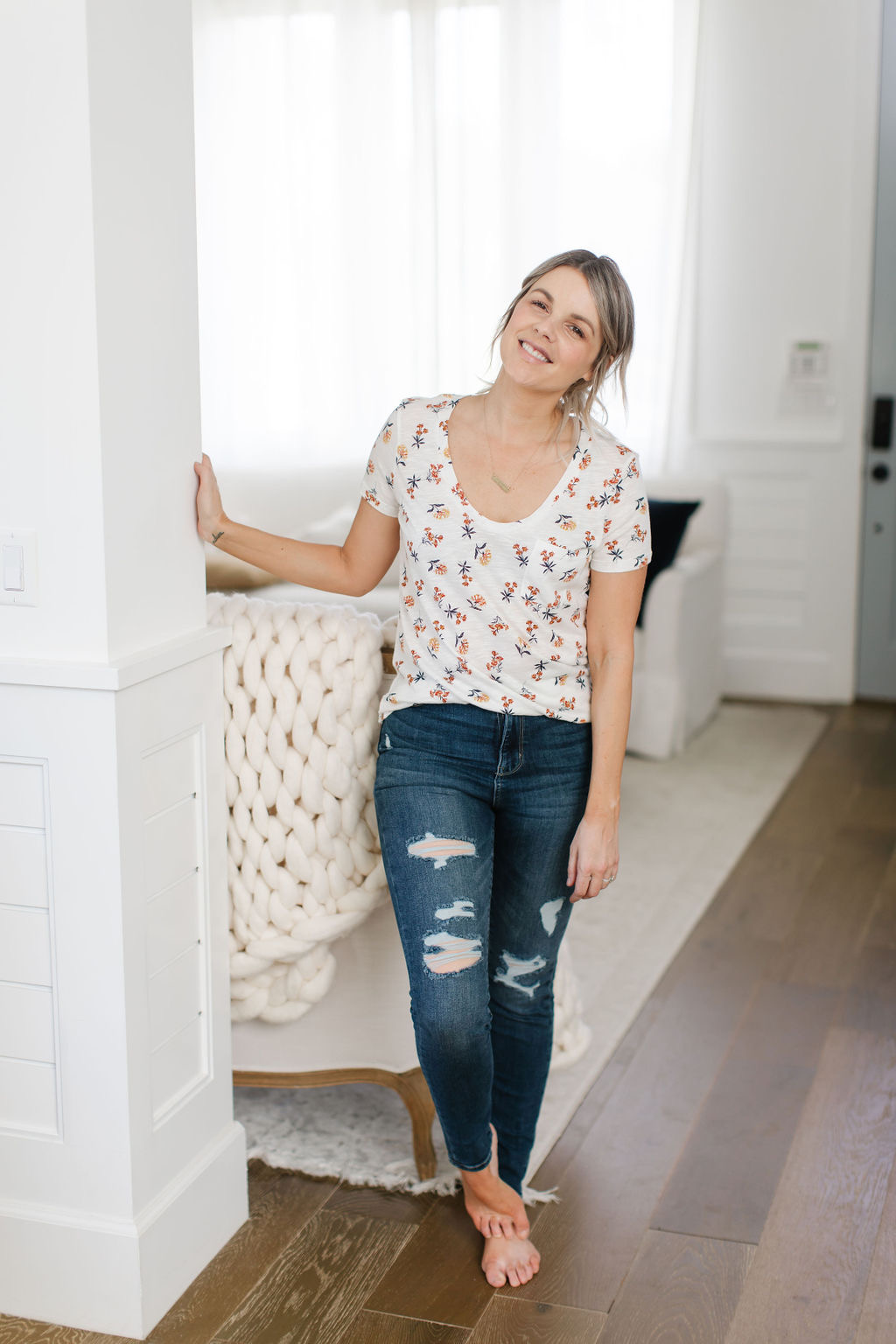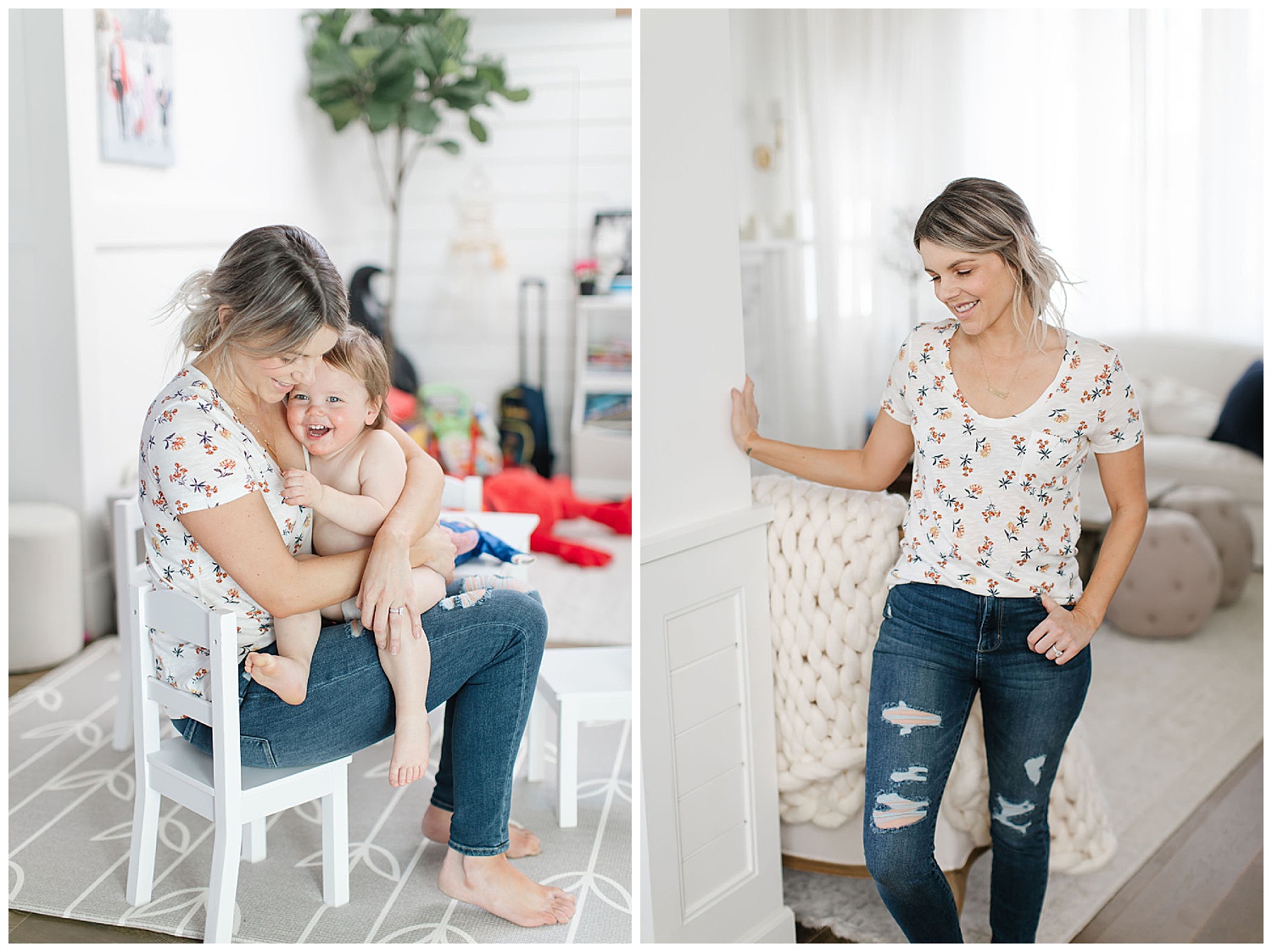 1. FLORAL TEE | 2. HIGH-WAISTED JEANS
I'll link more of the color options below!! And for more details, definitely head over to my post from yesterday!