Oh my gosh you guys, I'm so happy you came to my blog today because I am absolutely obsessed with this colorful dress! Truly it is one of my absolute favorites ever and I know you you will love it just as much as I do. I am wearing it at work today so check out my insta stories if you want to see the dress in action! Plus, I think this dress would be such a fun NYE option so I figured today was a good day to write about it so you can order it in time!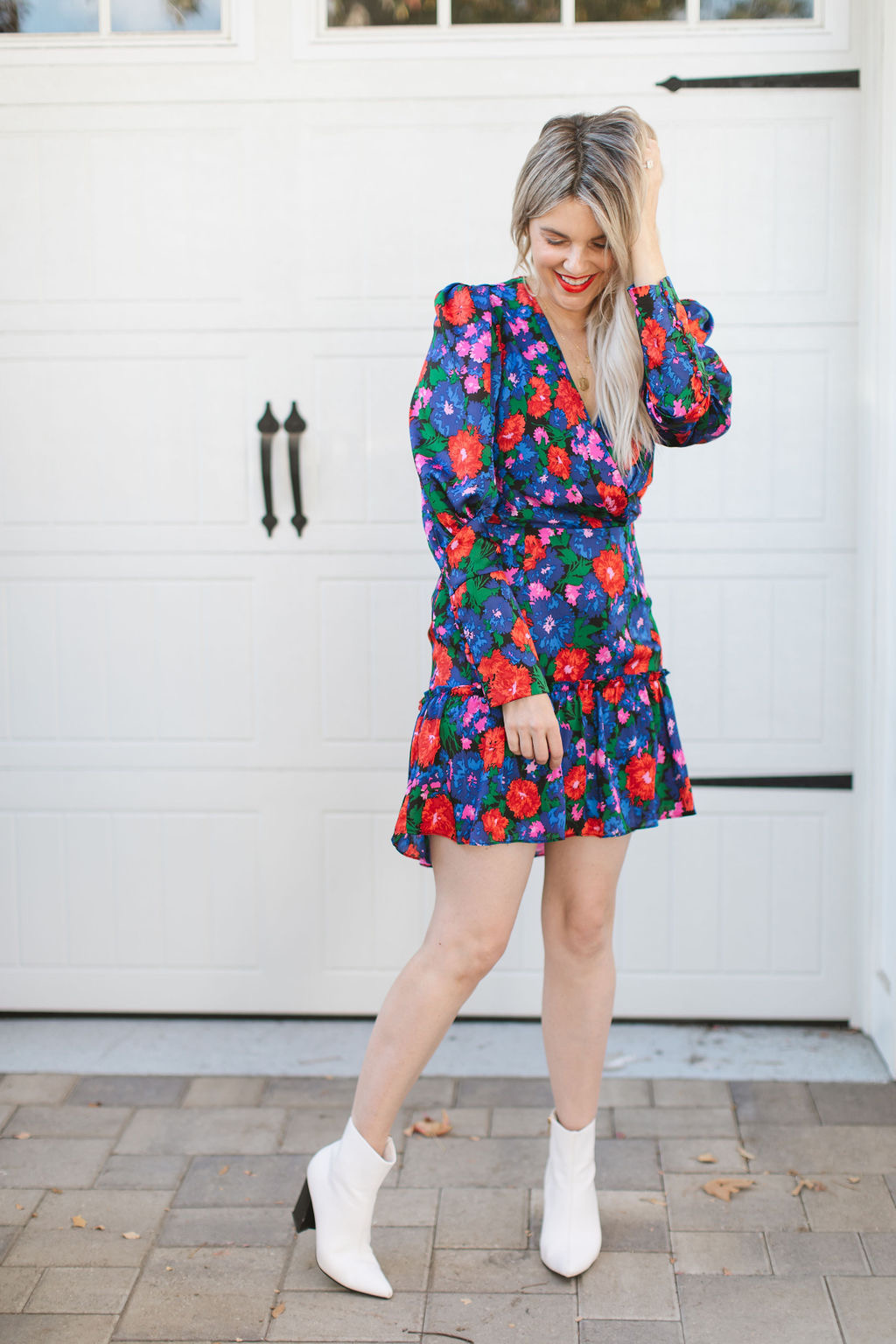 1. FLORAL DRESS | 2. RED LIP | 3. WHITE BOOTIE | 4. SUNLESS TANNER
I don't know if you've noticed lately but I've definitely been having more fun with my fashion lately. Like with this look below. I feel like in the past I stuck to really classic simple outfits, which I love, but lately I've just been feeling a little bit more funky! And it's exciting for me because I think fashion should be fun and you should be able to wear whatever makes you feel good. You can see more details about the outfit below here! I also paired it with some amazing pants!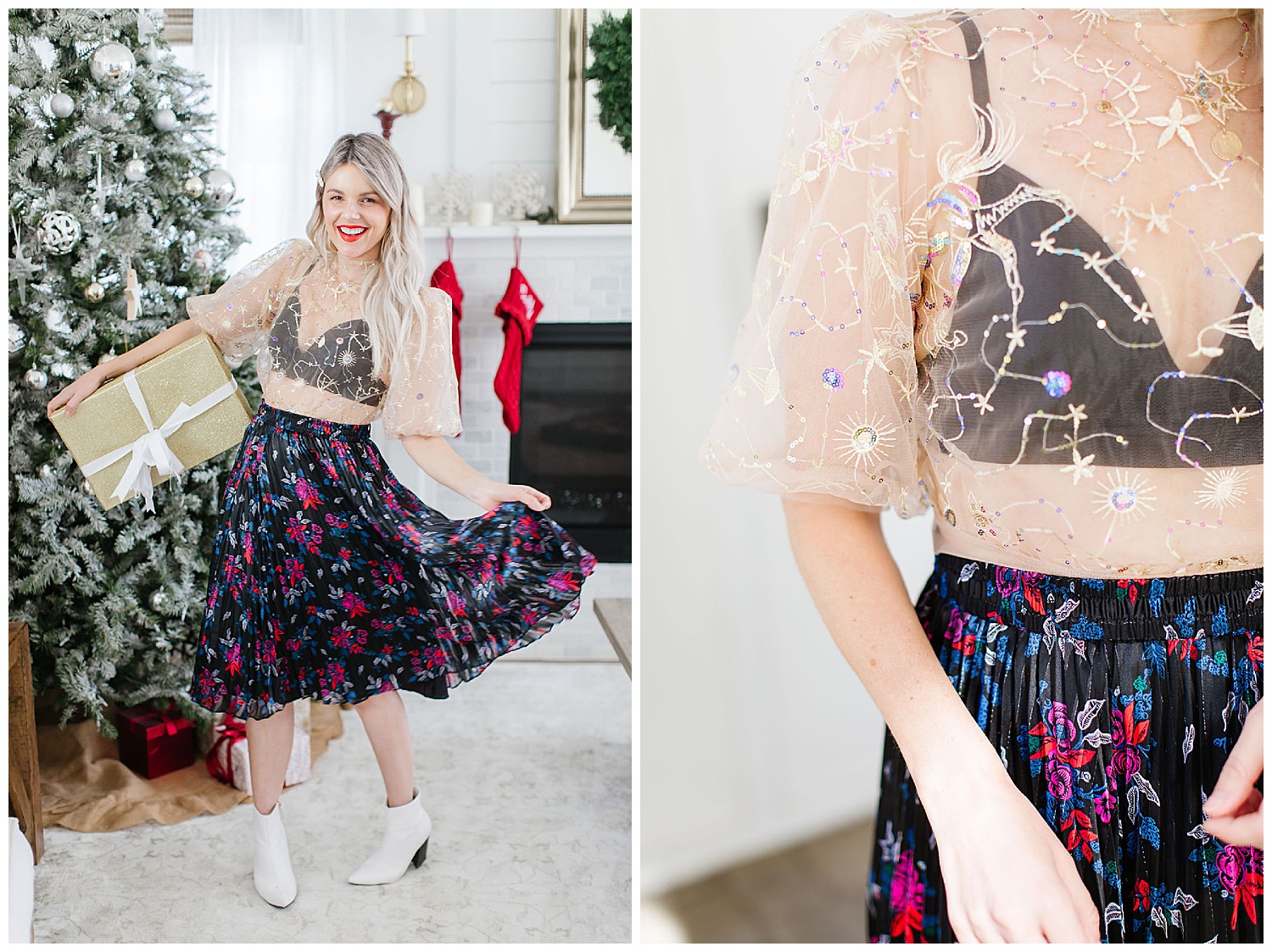 1. MYSTICAL SEQUIN TOP | 2. BRALETTE | 3. SKIRT | 4. SIMILAR BOOTIES
Okay, let's talk about this gorgeous, colorful dress. I'm wearing a size medium in it which is my normal size. So I would definitely say it's true to size. I love the exaggerated sleeves on it. Not only the puff sleeves, but it has these incredible built-in details down the lower third portion of the sleeve. It has a vintage feel with a modern twist.
And the lip I am wearing in this is a Nars Lip Pencil in the color Red Square FYI.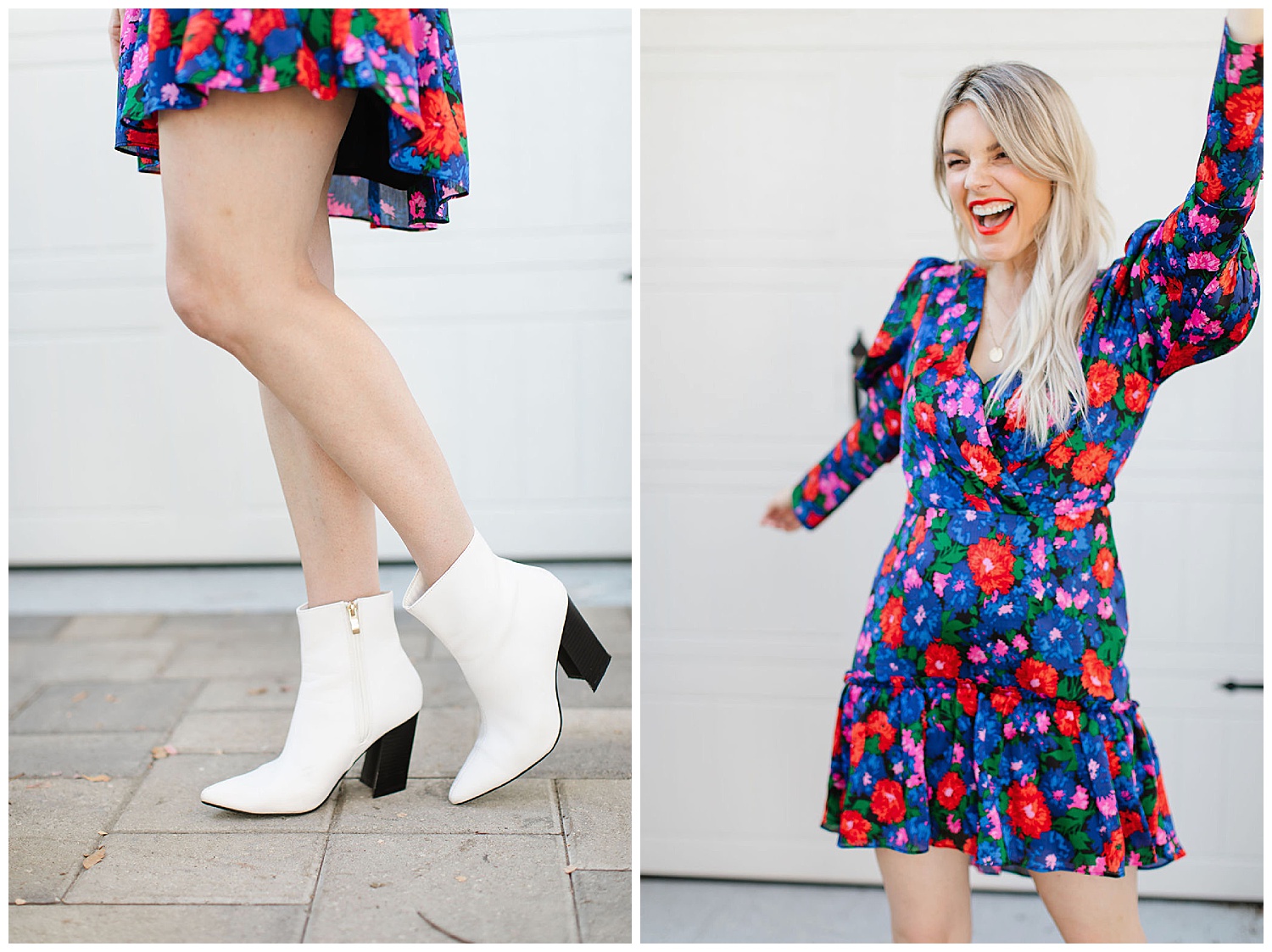 1. FLORAL DRESS | 2. RED LIP | 3. WHITE BOOTIE | 4. SUNLESS TANNER
The colors are so vibrant! I almost wore pair of black pumps with this but I thought because of the super fun vibrant colors a white bootie just made it so much more fun! But you could totally do a black pump with us and it would still be such a showstopper! It's definitely a little bit more of an investment than I normally spend on clothes but is just over $100. I still think it's a steal because it's just so so so beautiful!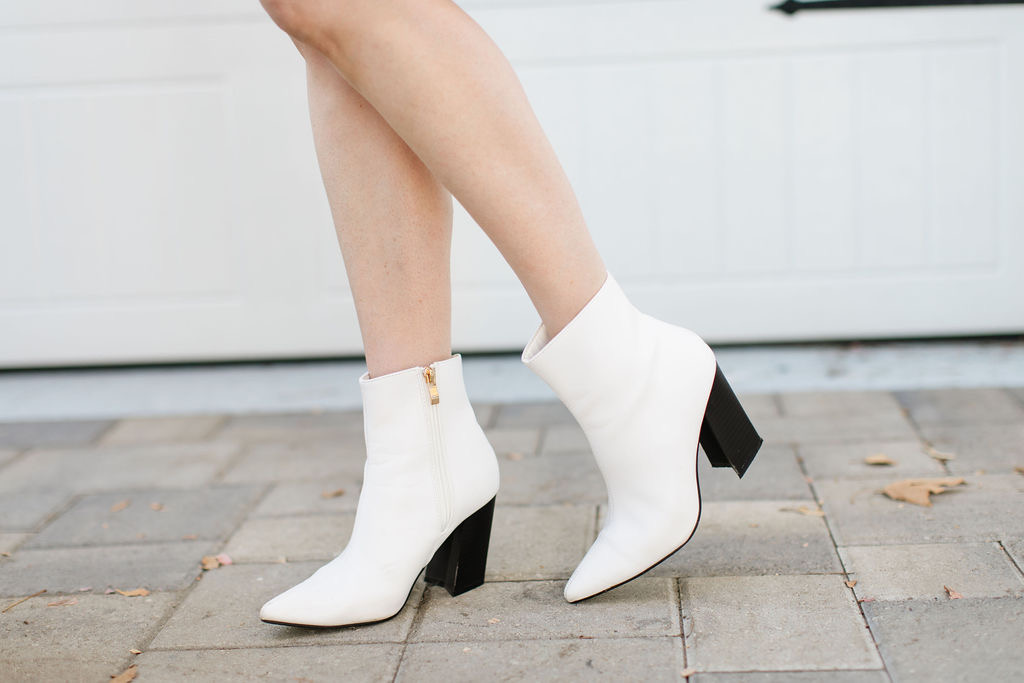 And right now, I just noticed on the Neiman Marcus website that you can earn a gift card with your purchase. So I think if you buy this dress, you might be able to get a $50 gift card back. I could be wrong though. You might need to spend a little bit more – I'm not sure. The code for that is BONUS.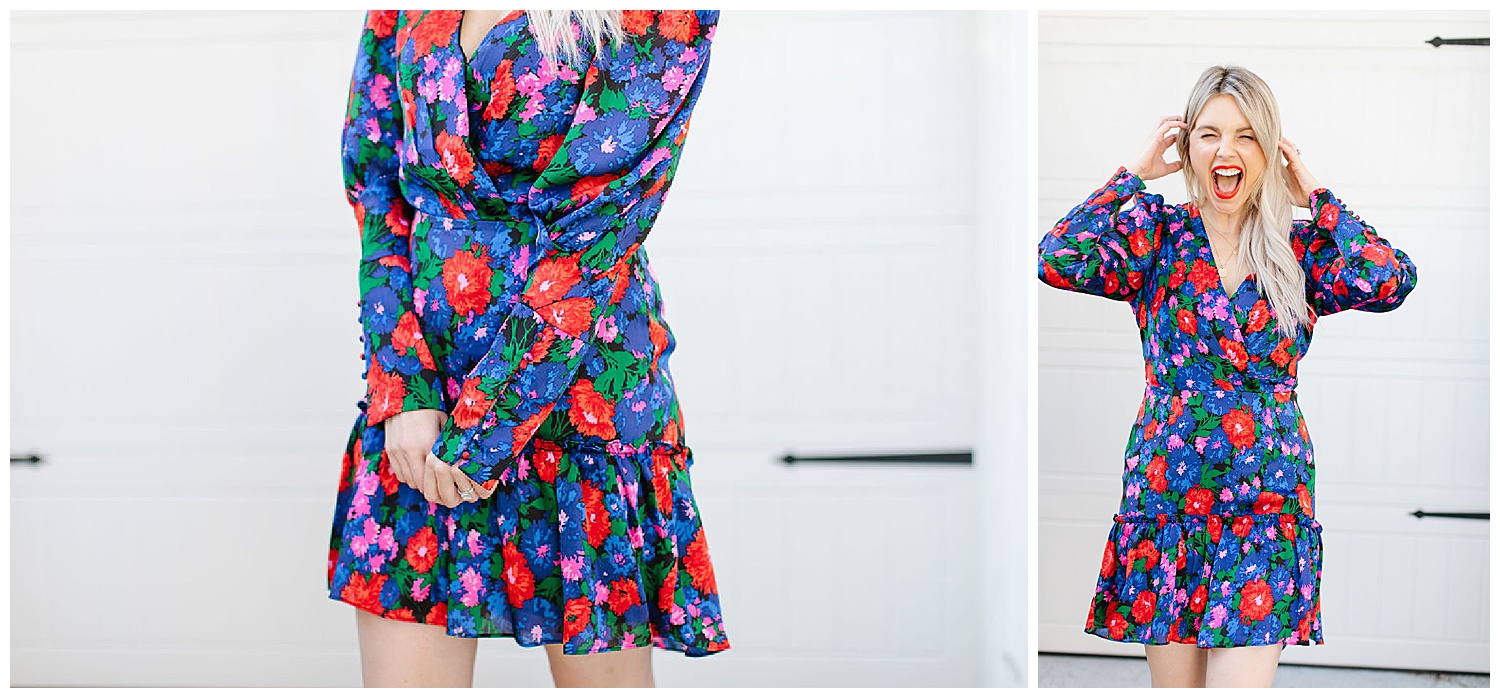 1. FLORAL DRESS | 2. RED LIP | 3. WHITE BOOTIE | 4. SUNLESS TANNER
Anyway, let me know if you've any questions about the dress or just wanna chat in general! I always love it when you guys leave any comments! Have a great Monday everybody