I cannot believe that this season of Bachelor in Paradise is over already! What a great finale, and I am so excited for our new Bachelor! Let's get right into talking about this finale episode so that we can chat more in the comments!
The Finale
I want say a few quick thoughts on the couples that got engaged and of course the one that didn't.
Clay and Nicole
I wasn't surprised they didn't end up together at the end of the season. But honestly I thought it would be Clay completely ending it and not Nicole. It's funny because Nicole was on our podcast a few weeks back and the way she spoke about Clay was very complimentary.
Demi and Kristian
I cried my eyes out watching them! I hung on every single word and felt so much love between the two of them. I know a lot of people have mixed feelings or are angry about the fact that Kristian was able to come to Paradise when she wasn't originally on the show. And I get that frustration. I do. But I think the bigger picture here is what their relationship is doing for so many around the world is much more important. I'm so happy for them! They are the real deal. I can't wait to continue to watch their love story unfolding!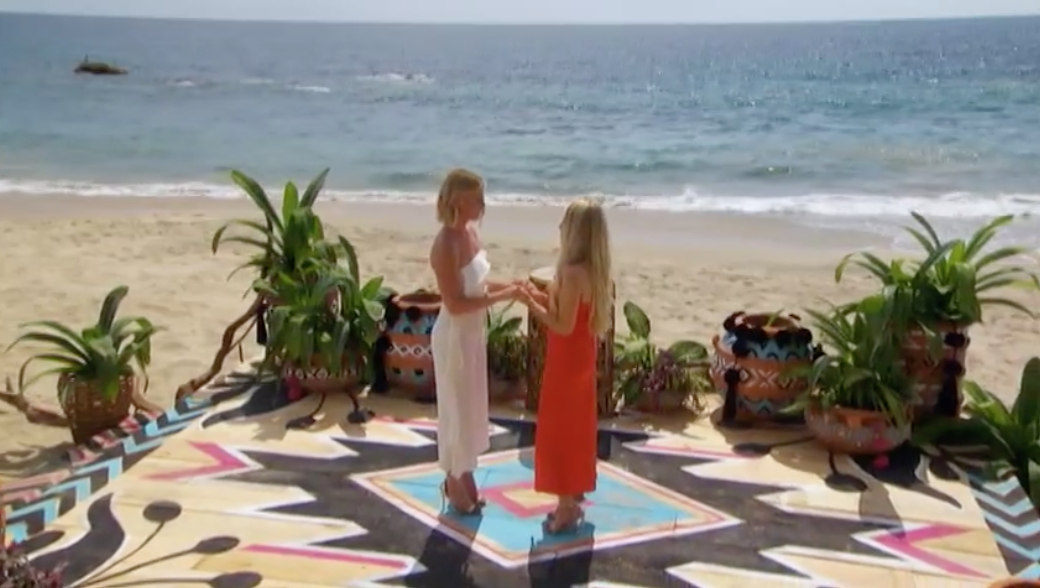 Hannah and Dylan
Of course, I'm super happy for Hannah and Dylan because they are just such a darling and sweet little couple! I have no doubt that they are in this for the long haul. And I can't wait to see their cute little babies one day!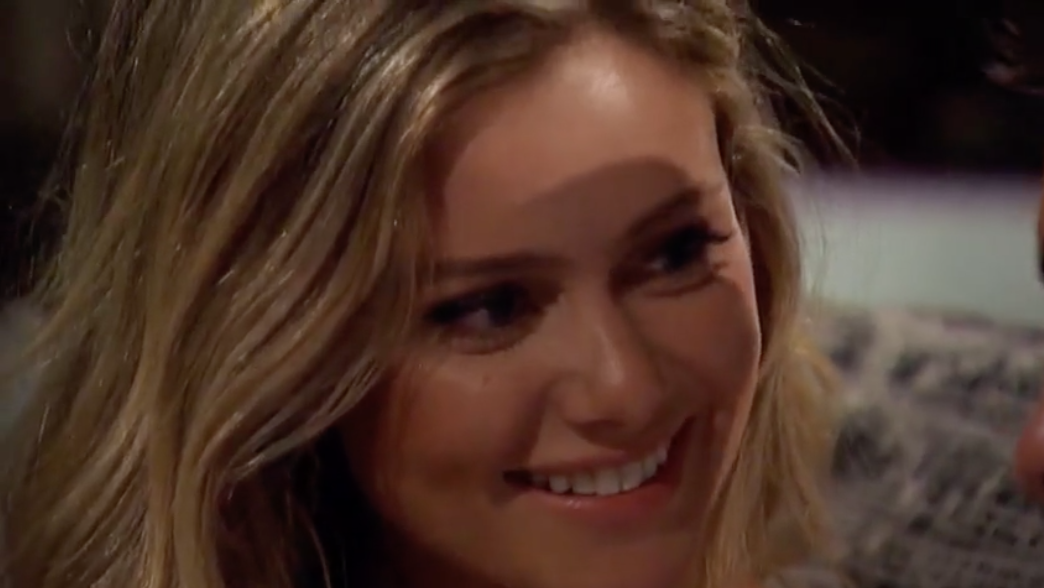 A few notes about the reunion…
JPJ
What a disappointment. I've gone back-and-forth on my feelings about JPJ so much this season because I think I just desperately want to like him! Because there's so many great sides and things about him! But the fact that he didn't apologize to Krystal and Chris when he was given the opportunity is so disheartening. I got to talk to Krystal about this because she helped me cohost the podcast while Rachel was out on her honeymoon.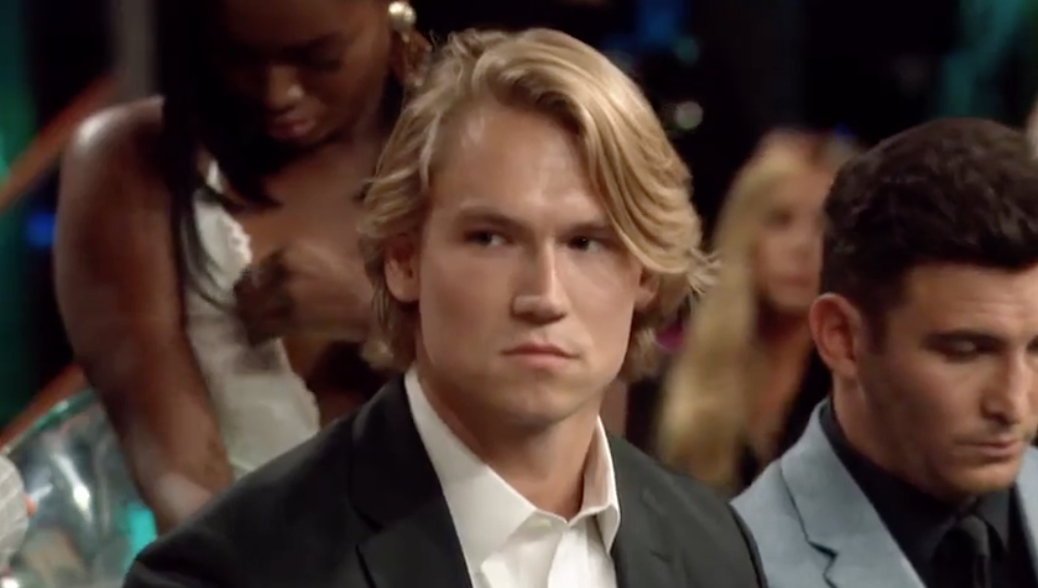 The day that Krystal co-hosted with me, JPJ had posted a public apology to Chris and Krystal on his Instagram page. However, I asked her right then and there if he had ever reached out to her directly to apologize and she said he didn't. So it seems pretty obvious to me that that Instagram post was just about saving face in front of the people that follow him and not actually apologizing to Chris and Krystal. I'm bummed about his actions. He was given the perfect opportunity to apologize and he just didn't.
That said I LOVE him with Tayshia and I am so happy for them! I am just so confused. What are your thoughts on this?
Chris and Katie's Relationship
Katie and Chris's relationship was definitely concerning. I really felt for Katie because you can tell that she so badly wants to be loved by Chris. And she so badly wants to get any sort of emotion out of him and the only emotion it seems like she is getting is his anger. That said, I will say that I do kind of feel like she blindsided him at the reunion. And that's just not really OK. The whole point of a relationship is having open communication and it seems like the conversation they had with Chris should've been bad in private. But then again maybe she's tried to get him to talk about it in private and can't.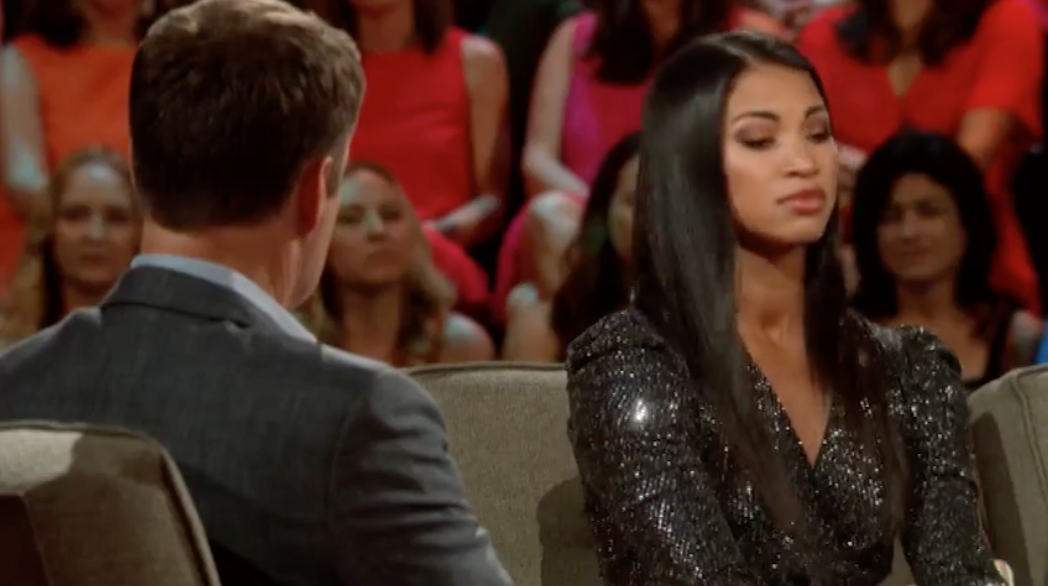 That said, I do feel like we saw more of the real Chris when we saw them talk outside of the studio. I do think he had a right to be angry. But I also think that side of him is this the side that he hides when on television. What did you guys think? How did you feel about it? I feel weird even giving my opinion because there's so much we don't know, that it's almost impossible for anyone to give an accurate assessment of the relationship. And like I always say, only people that know anything about what's really going on in the relationship are the two people that are in that relationship.
Our next Bachelor is… Peter!
You guys know I've been pulling for Peter to be the Bachelor for quite some time now. I absolutely adore Peter and feel like he is going to be one of the best Bachelors ever! However, I got thinking about why I felt that way. And I realized after talking with my friend and former Bachelorette, Rachel, that it's because Peter is a lot like and reminds me so much of Ben Higgins. And I adore Ben Higgins!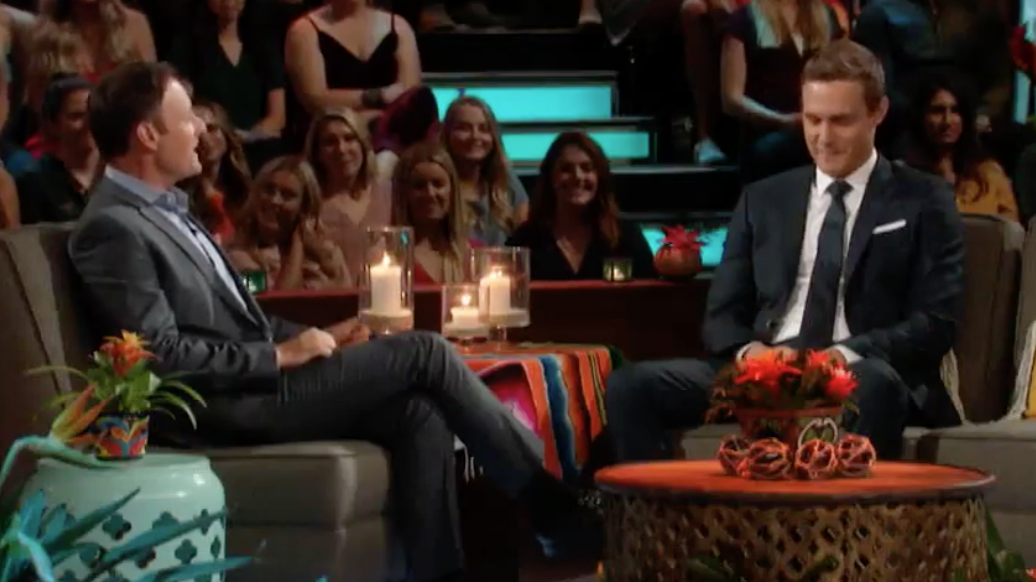 I don't like to pick favorites but I could definitely make a strong argument for the reasons why I think Ben is one of the best Bachelors we've ever had. And his relationship didn't work out from the show! But I strongly believe that whether or not a relationship works out from the show is not a good enough reason to say whether or not someone was a good Bachelor or not. I think Ben did everything in his power to find love and it just didn't work out. Anyway, I'm getting sidetracked. Peter reminds me a lot of Ben and I think that's why I'm so excited about him! But in that same breath, maybe that's not a good thing.
After talking to Rachel about it, I started to look at things differently. We've seen Peter as the Bachelor before. And I do feel like it's time for the franchise to switch things up. Rachel put it this way, and I really appreciated what she said, the Bachelor has been showing us in the past few seasons that they aren't scared to switch things up! They let Kristian come to Paradise even though she wasn't a past cast member. They let Colton go after Cassie. They brought Arie back to be the Bachelor from many seasons ago. So why don't they change things up now?
I get that maybe Peter was the strongest choice for them from this past season. And I know a lot of people are pulling for Mike. I for one was not pulling for Mike. Not because I don't think Mike is a great guy. I absolutely do! But I just never connected with him for some reason. I think that's because the show didn't show us enough of him. And I'm sure there's a reason for that. Because the show knows what they're doing. But whatever the reason we just didn't see much of him.
So how cool would it be, and again I'm stealing all this from Rachel so I want to give her credit, if the show went and did an open casting call and interviewed a diverse group of men to find the absolute best candidate and switch things up! It's funny because you guys as viewers had said you want the franchise to bring in somebody new season after season and I've always argued that the show doesn't do that because they have a formula that works. But I don't argue that anymore! I think the show and producers now know that switching up the formula totally works! So I kinda wish they did that this season
January Can't Come Soon Enough!
And there we have it! While I am somewhat happy that I will be getting back 4 hours of my week since I have been so busy, I am also really sad that this season is over! It feels so bittersweet. What do you think of all the couples? I am so happy for everyone, and I hope it works out for all of them! And now the wait begins… January 4th!
Outfits
I'm kinda sad that this is the last week that I will be hunting down outfits for the cast! I've had a blast finding your favorite pieces from each episode! PS. Demi's floral dress is 50% off from Nordstrom, but there are only smalls left!
DEMI

 1. FLORAL DRESS | 2. YELLOW FINALE DRESS
KRISTINA

 1. BLUSH LACE DRESS | 2. ACRYLIC HEELS
CAELYNN

KATIE

HANNAH

1. LIGHT BLUE DRESS | 2. HER DRESS IN CORAL
TAYSHIA

KRYSTAL
 LACE JUMPSUIT IN BLACK AND WHITE
If you didn't see my post yesterday, or if you don't follow me on instagram, yesterday was my birthday! I had the best weekend and birthday spending time with Kevin, and the kiddos, and some friends!
In my post yesterday, I talked about the super amazingly thoughtful thing that Kevin did for my birthday. He knows that I don't like when he spends a lot of money on birthdays, so he really thought outside the box! He did Mommy and Me outfits for me and Molly from Nordstrom – that's because he knows that I'm always looking for content for my blog and he knew I had a Nordstrom post to write (I work with them) !!! Honestly, I don't think of things that thoughtful for him! He just really listens and cares about me and cares about what's going to make my life easier and I love him so much!
Given that he bought this so I would have something to write about, I almost saved these dresses to do an entire other blog post. But I decided that the gesture was just so thoughtful that I wanted to share them now. As soon as Molly saw that we had matching dresses, she immediately wanted to put them on. Well actually, she wanted to wear my dress and she wanted me to wear her dress. Ha! Now that would've made for some interesting pictures.
Also, I've got to give Kevin major props for getting mommy and me matching dresses that aren't super matchy matchy. I feel like that was very smart of him. When I think of mommy and me, I always think of things that match exactly. But I actually kind of think it's cool that he didn't go so matchy matchy with these. Well done babe! He also nailed getting me outfits to write about for my blog that are affordable! My dress is under $80 and Molly's is $35!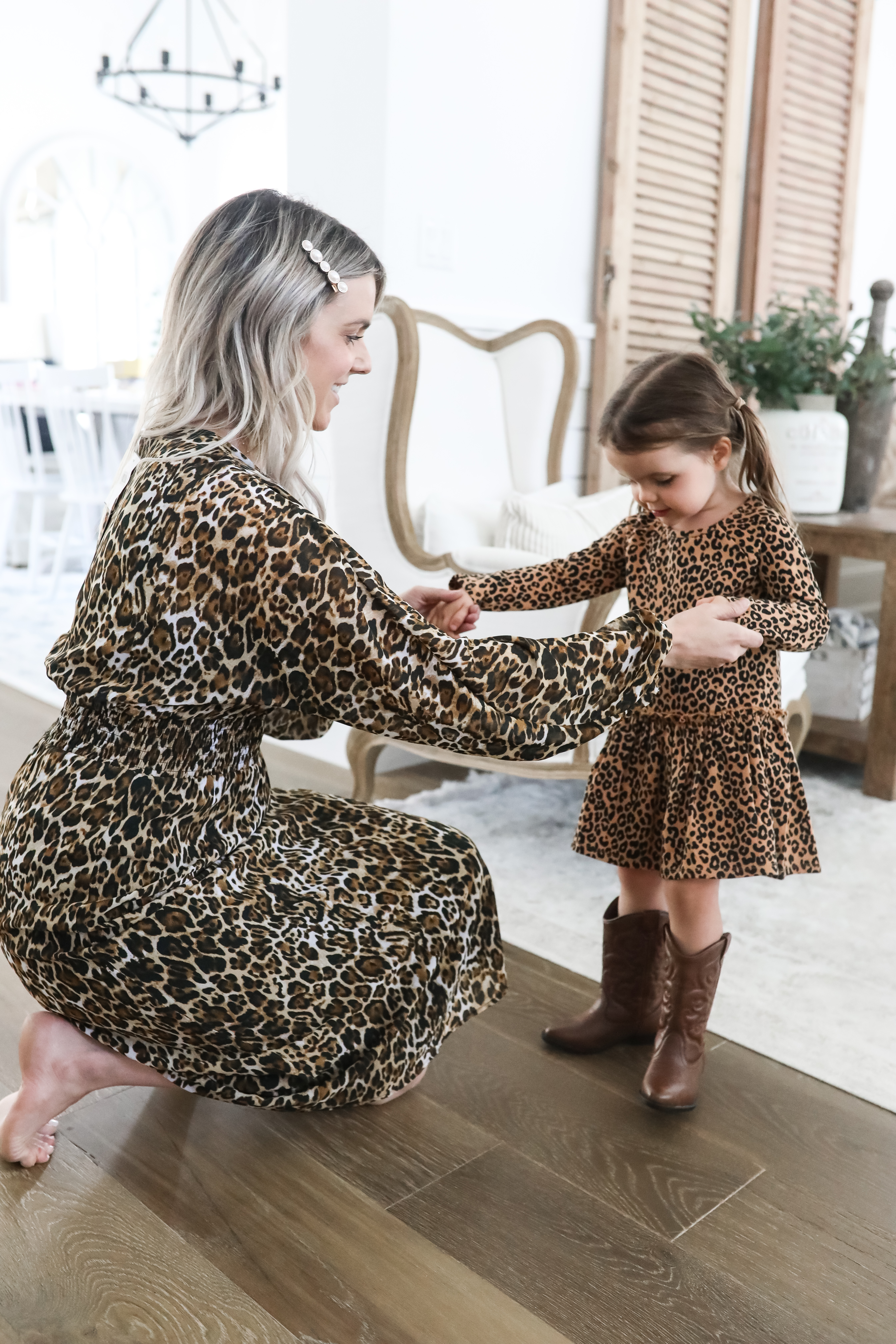 1. ALI'S HAIR PINS | 2. ALI'S DRESS | 3. MOLLY'S DRESS | 4. MOLLY'S COWBOY BOOTS
And I forgot to mention one of my favorite things he did! I casually mentioned the week before at the mall that Molly needed a new pair of cowboy boots because her other ones were too small for her and he went out and got her a pair! Again husband of the year award! And I have to say these new ones are slightly different than her old ones, but I think I may like them even more! I like that they're a taller boot than her other pair that she's wearing in the photos above. I hope she gets another year and a half or more out of these like she did the others! And I'm sure she would get even more years out of them if toddler's feet didn't grow so dang fast!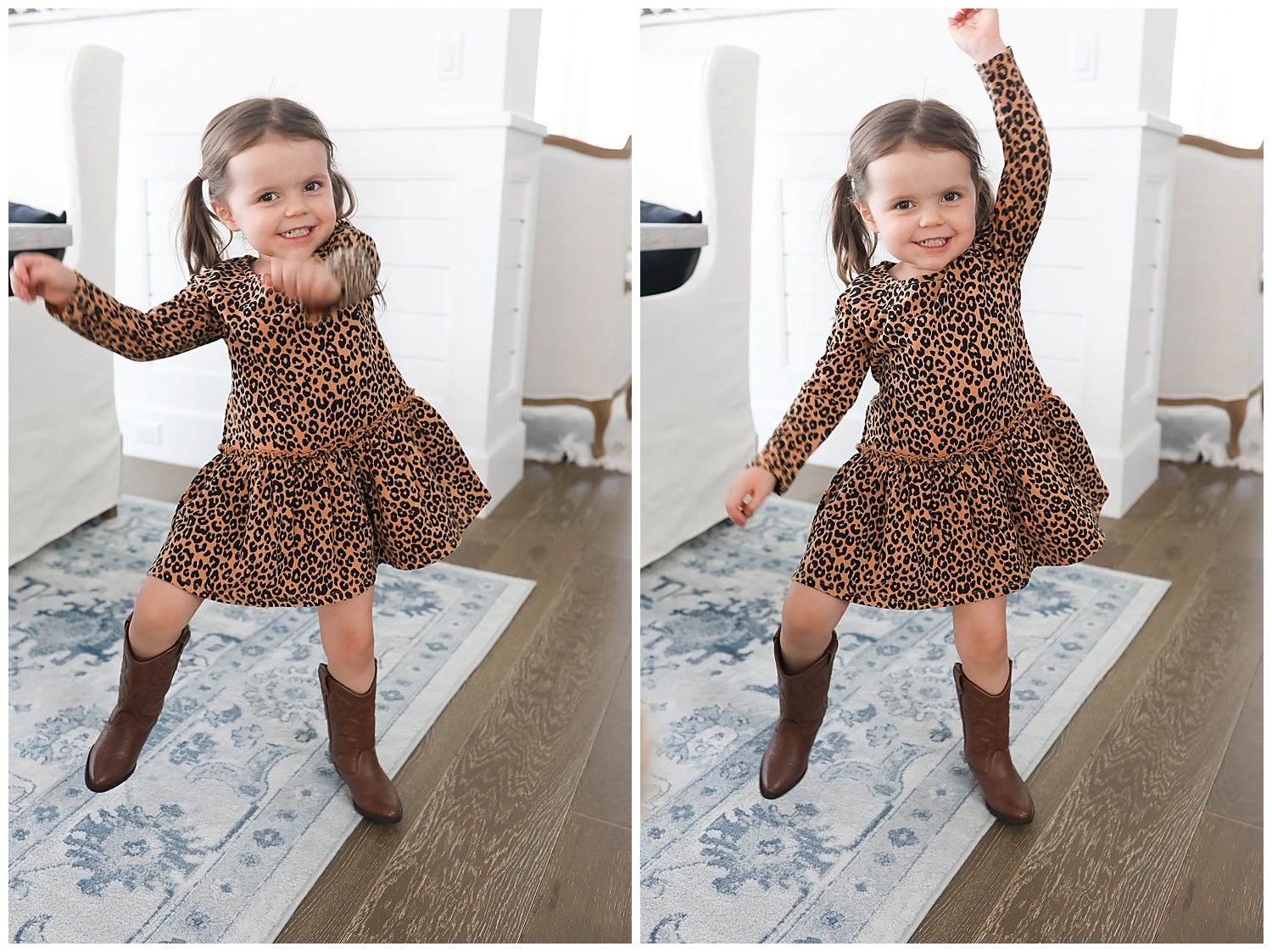 1. ALI'S HAIR PINS | 2. ALI'S DRESS | 3. MOLLY'S DRESS | 4. MOLLY'S COWBOY BOOTS
Aren't they so adorable? I seriously cannot thank him enough for this gesture of thoughtfulness. He is the BEST! I love you, Kevin!
Here's a photo of the kids singing me happy birthday! Kevin also got them dressed in these super cute outfits. He really just blew my mind this year!! And he continues to everyday!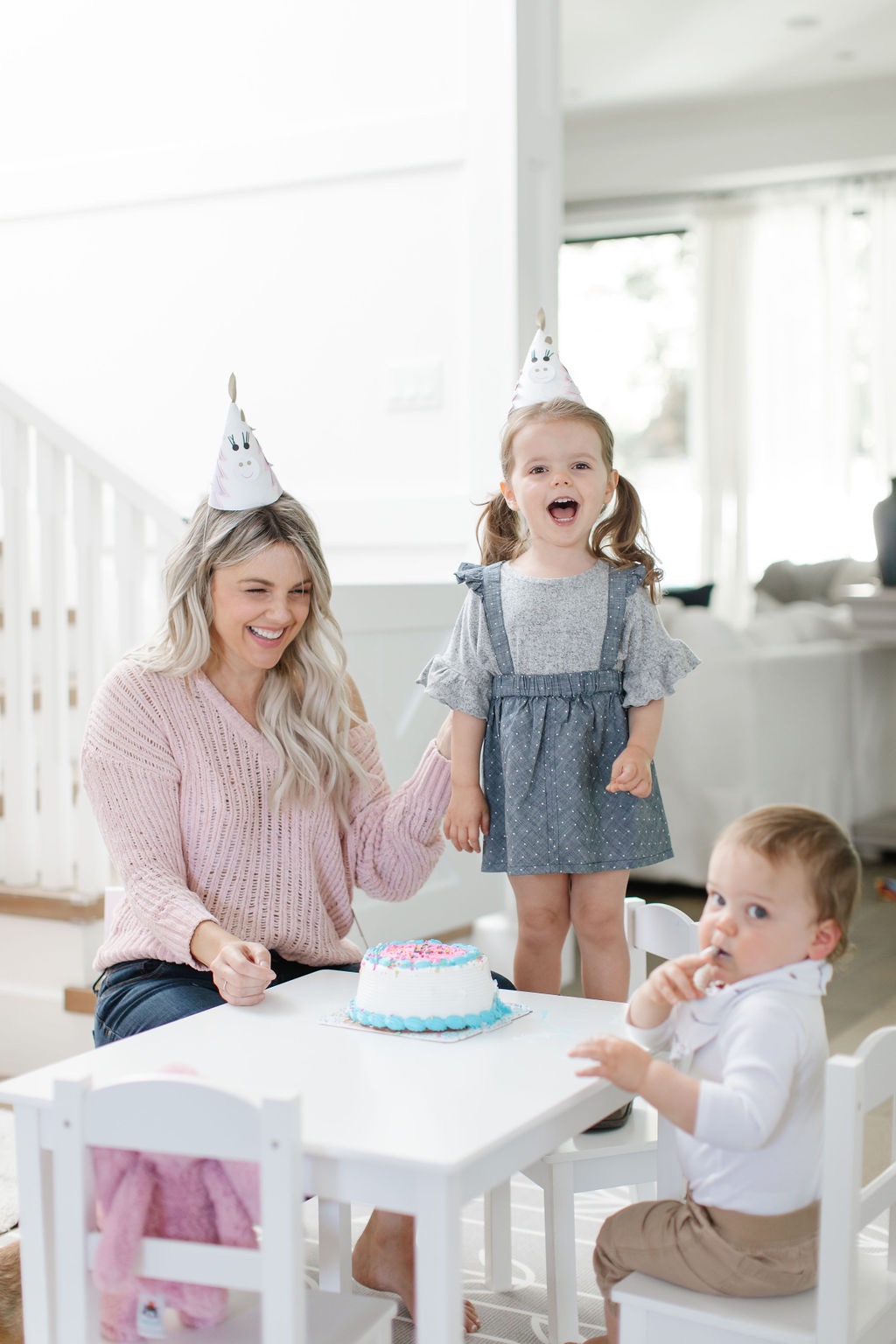 1. SWEATER| 2. JEANS | 3. MOLLY'S TOP | 4.MOLLY'S SKIRT | 5. TODDLER COWBOY BOOTS
Thanks so much for coming by my finale BIP blog post of the season! It's been so fun recapping and chatting with you!