UPDATE:  PLEASE please please do not post your address in the comments! Only in the private form listed below the entry instructions in my post!
If you would've told me when I was an 18-year-old girl or even a 21-year-old girl or even a 25-year-old girl, that I would partner with a lingerie brand I would've called you absolutely crazy! But even though I didn't see myself here, here I am, years later working with Vanity Fair® Lingerie as an ambassador for an incredible company, during their 100th anniversary year! I am so unbelievably proud to be part of it.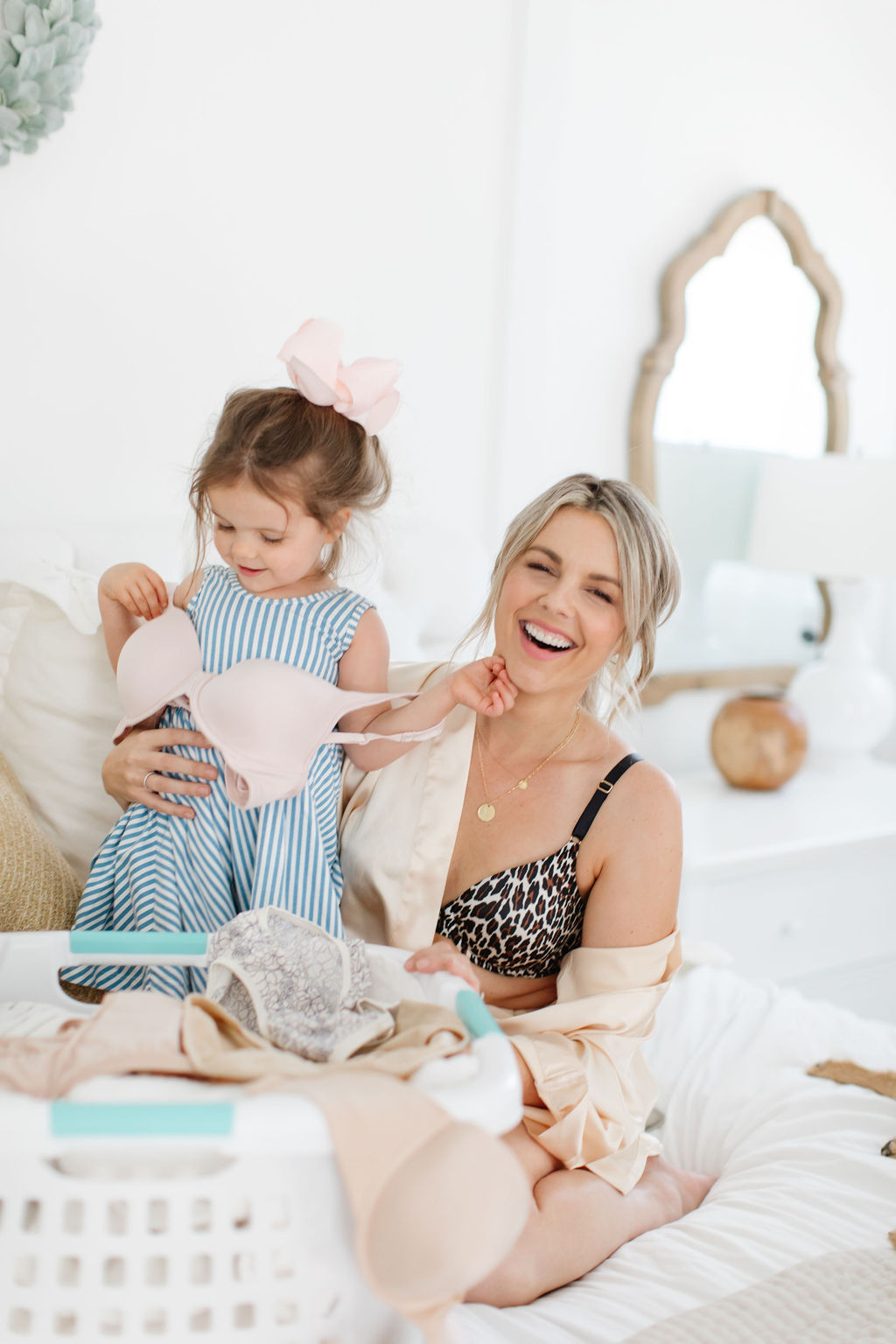 When Vanity Fair first asked me, I was totally honored because I've honestly worn their bras for years. And I remember going to the store with my mom when I was a young girl and her shopping for their bras. So the fact that here I am almost 20 years later being asked to represent them just blew my mind. I want my daughter to have the same memories of me as I do of my mom. It's just really awesome that it's come full circle and crazy to think how they designed for decades for all kinds of women.
Confident, Strong & Beautiful!
No body is perfect but, I believe EVERY body is perfect all at the same time. When, I put on my Vanity Fair bra, I feel confident, strong, and beautiful and that's just what the brand represents.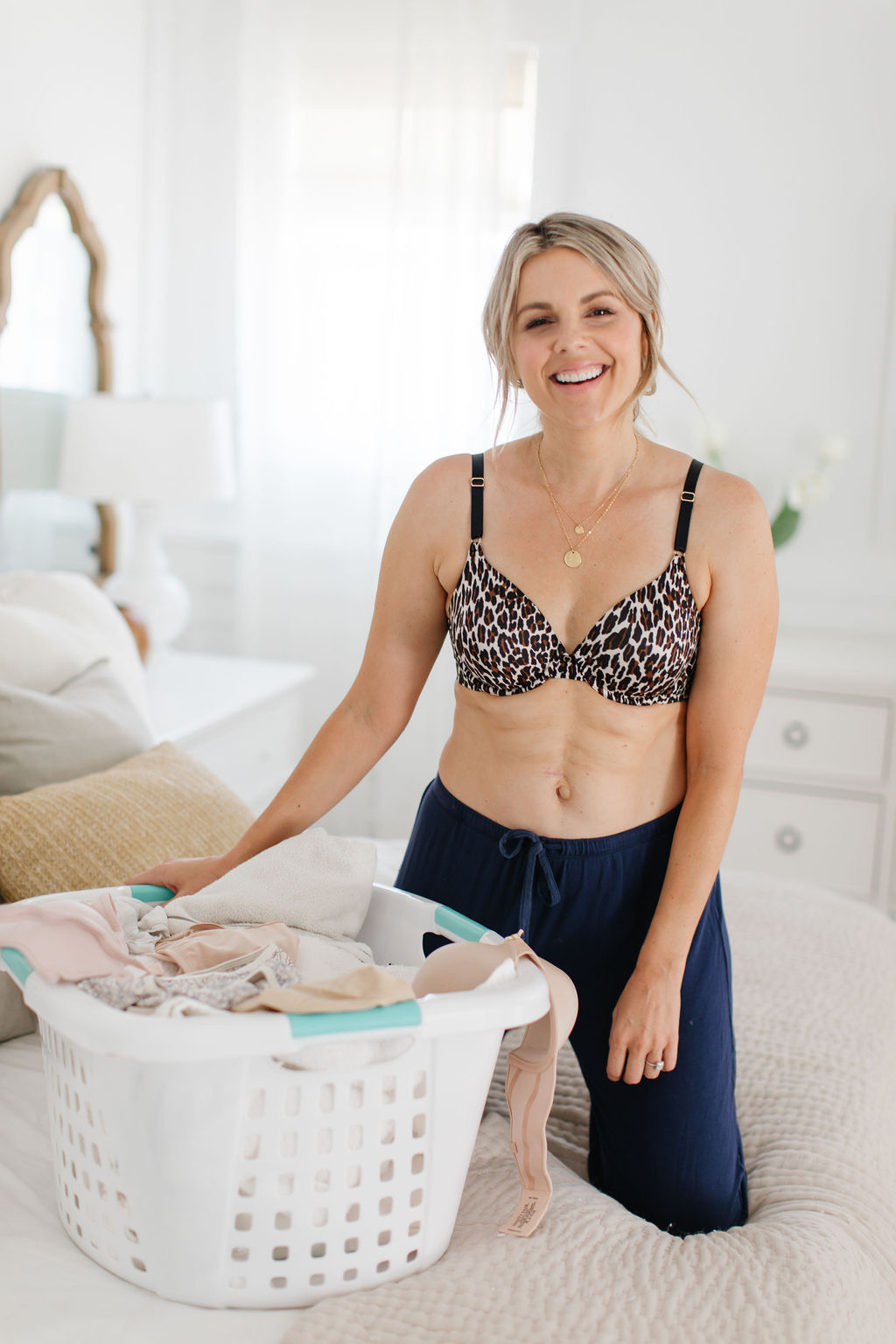 Vanity Fair designs bras for all kinds of different body types, is ridiculously good quality (they have been around for 100 years and know what's up) and is affordable. A bra really can be stylish, it can be comfortable, and it can be designed to help you feel your best. Plus they have a ton of fashion firsts under their belt. Like, did you know they were the first EVER brand to introduce leopard print on lingerie?! Talk about trendsetting!! The print on the bra I'm wearing is the original leopard print reimagined. Vanity Fair brought it back for the 100 year anniversary.
Beauty Back Boosts My Confidence
Real quick just to explain why this bra helps boost my confidence. Not gives me all of my confidence. But boosts my confidence. This bra has innovations that does wonders for your body and creates such a smooth look under any outfit. The innovative design of the bra's band smooths out your back, with its unique 4-way stretch fabric. Have you ever had a bra where when you put it on, it pinches so tight that it makes your back look lumpy and can be seen through your clothes? It definitely has happened to me! But with Beauty Back bras, they have the silky soft stretch fabric that helps keep your back looking smooth under your clothes. The instant I put on the bra I felt supported, comfortable, and smoothed out in all the right places.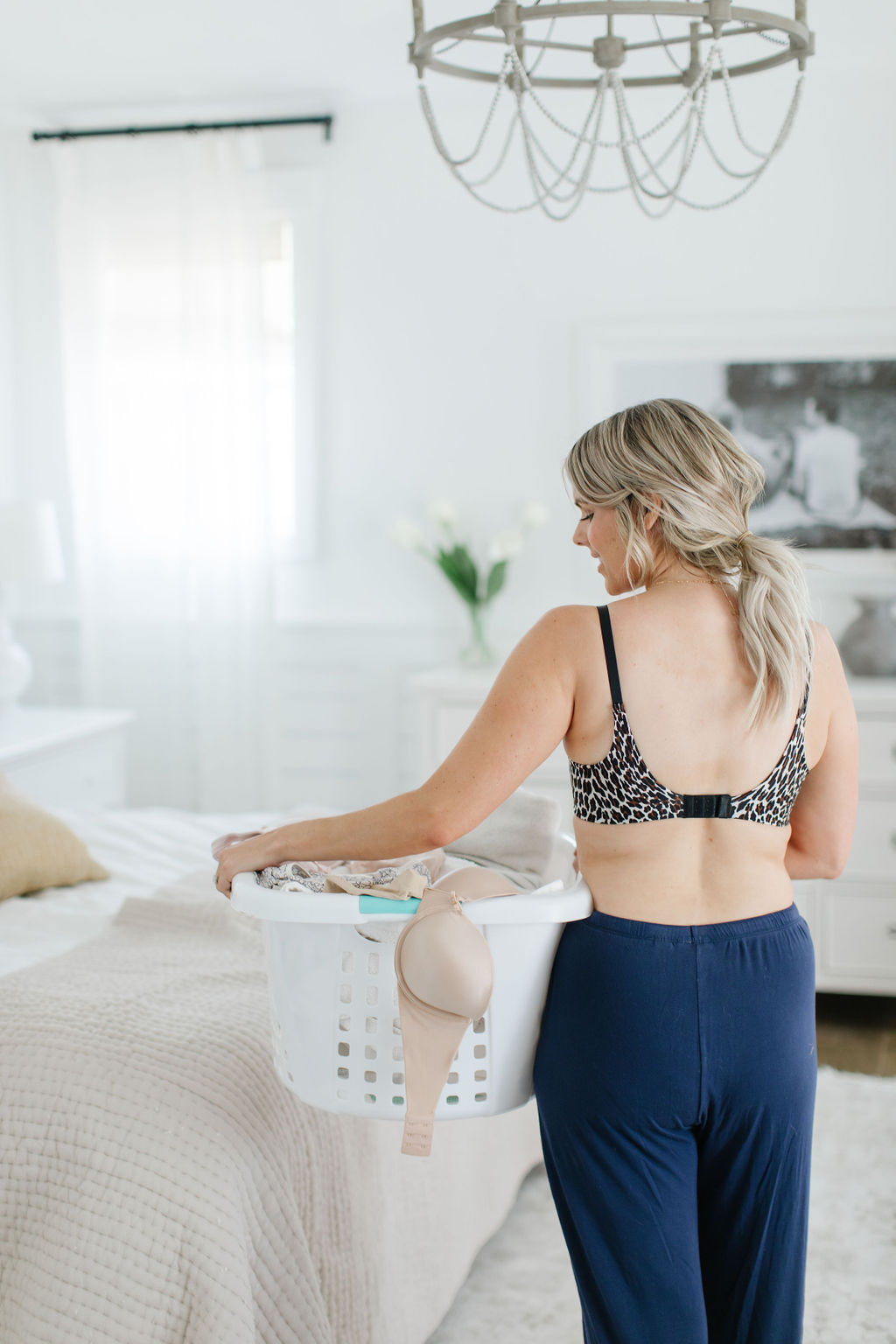 I'm linking where you can get the bras in this post, but you may have seen them when you've been out shopping because they're available at a bunch of different stores you already shop at. I also linked the bras in last week's Affordable Friday post so that you can see which style of bra I wear with different outfits!
The Next 100 Years of Beauty
I love that Molly is in some of these images with me. I hope she's proud of her mom for working with an iconic brand that's allowed women's confidence to shine for the past 100 years, and will continue into the next 100!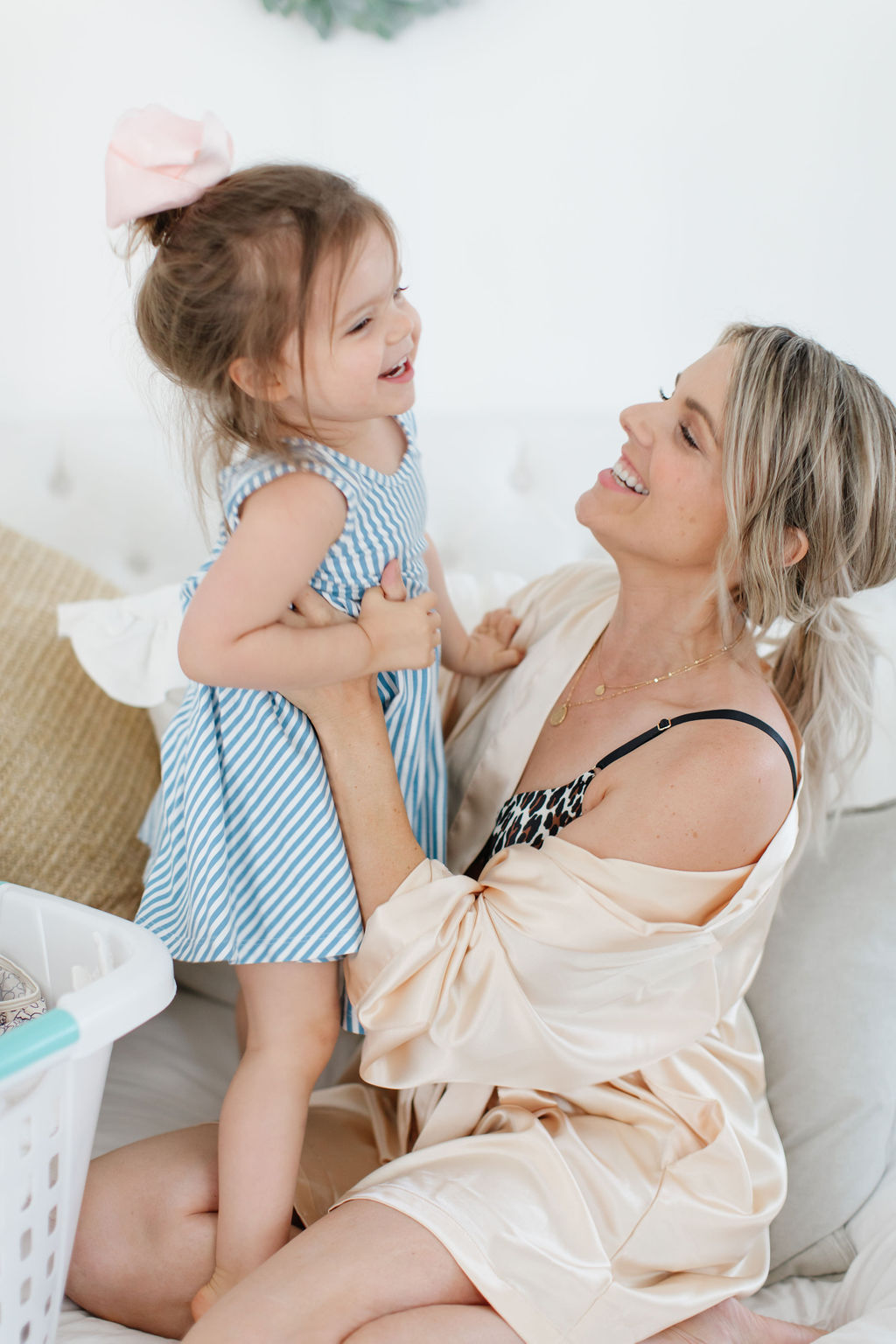 100 Bras for 100 my Followers!
I'm also really excited that Vanity Fair has agreed to giveaway 100 bras to 100 of you to celebrate their 100 year anniversary! Their bras range from a 34B-42DDD, so keep that in mind if you enter! When I started working with them, I told them how much it would mean to all of you and to me if they would give back to some of the incredible women that follow me and read this blog.
Here is all you have to do to enter. And my apologies but this is only open to US residents! But I love you ALL!
Tag a friend on either my Instagram post or Facebook post (which will be up later this morning) where I'm wearing the limited edition leopard Beauty Back Full Coverage Underwire bra.
Then, enter below in the private form with your full name, bra size and mailing address and hit SUBMIT! We'll select 100 winners at random to win a fabulous new bra!
Good luck my friends! I want you guys to know how much I love and appreciate you and I want you to feel your best in general. A beautiful, well-fitting bra can boost the confidence that you already have and I want to share that with you all. I love you guys!