Welcome to my very first Bachelor in Paradise blog! I am so excited to dive into this season with all of you – I truly love BIP!
First let's starts with a few thoughts on some of the cast.
Paradise Crew
Hannah G
I mean could she be any cuter! I just adore her!
Demi
I'm really proud of her for being open about who she loves. I'm excited to see what happens for her this season. I can only imagine that we will be seeing a lot of her. And I think it would be pretty incredible if the LBGT community and just people in general can see all types of love on the show.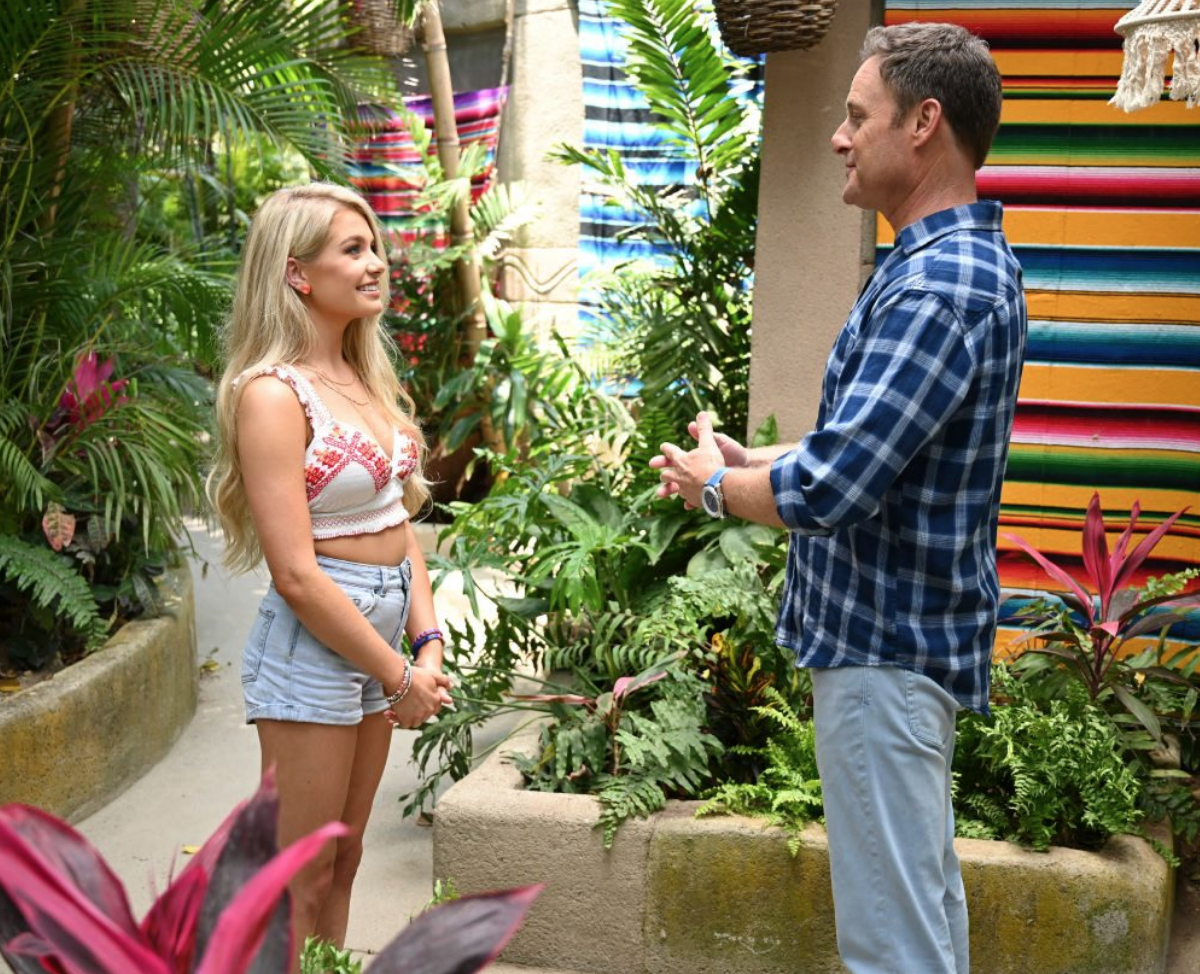 Chris B
I can't believe this is his 6th season of the show. I just don't get it! I'm not trying to be mean to him but I don't think I'd recognize him if I saw him on the street. He's just not the most dynamic personality. I'm getting that the producers see something in him, so I'm sure he's great, otherwise he wouldn't be on so many seasons of the show.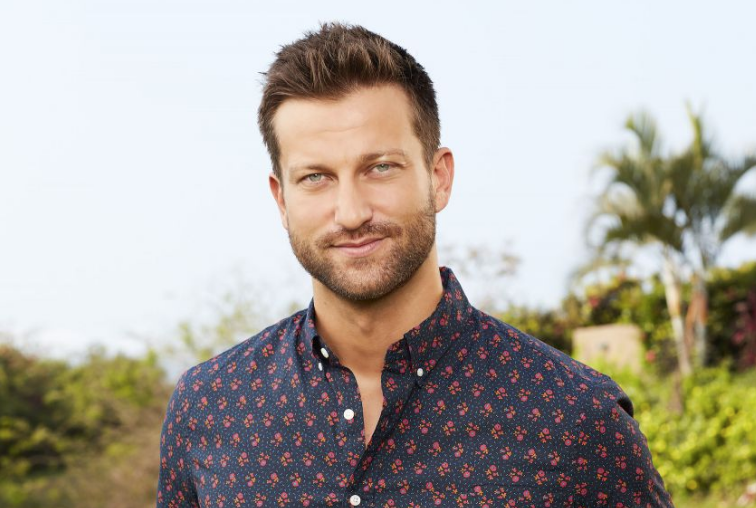 Wills
I really liked him on Becca's season, so I'm hoping he finds love. But other than him and Dylan, I feel like the guys aren't really on par with the girls. I feel like a total asshole for even saying that. But I've actually talked to some of the girls that were on the season and I think an overall feeling from them was that there wasn't a ton of guys that they felt interested in. Like where are the Tyler and the Mike's of the Bachelor world?! Even Joe MacDonald who got sent home night one on Hannah's season. Was that his name? Can't remember. I just remember that I really liked him!
Derek
I liked him last season of Paradise so I am looking forward to seeing his this season. But I do feel bad that he got engaged to Taylor last season and now he's back. I just think about Taylor's feelings.
John Paul Jones
I wouldn't be attracted to him if I was on the show, but I hope he stays around a while because I just love him! He is hilarious!
Blake
Don't even get me started. Actually let's start with him!
Caelynn's talk with Wells –
I could not believe what Blake did to Caelynn. Can you imagine being her in that bed with Blake? I've been in that position. I've literally sat next to a guy who I was head over heels with and literally he sat there and watched porn. I remember sitting there after spending the night with him and feeling like complete and utter trash. Honestly I could cry even as I talk about it, I remember feeling worthless and dirty. So when Caelynn told her story I couldn't help but hold back tears. So many young women have been in that position. It is so disgusting.
And to hear her talk about it with the juxtaposition of Blake sweet talking Tayshia made me want to vomit. Because that's exactly how this guy was to me. He would treat me like dirt and then I would see photos on Facebook of him at the club with other women. It broke me.
Kristina Asks Blake Out
Whhhhyyyyy?!?!?! I get that in the teaser it sounds like she asked him out only to mess with him but why even do that?! I guess we'll have to wait to see what happens in tomorrow night's episode to decide whether or not was it was worth it. But the whole point of Paradise is to fall in love. I wish that she used it on somebody else and focused on building a good relationship not even wasting time on a shitty one.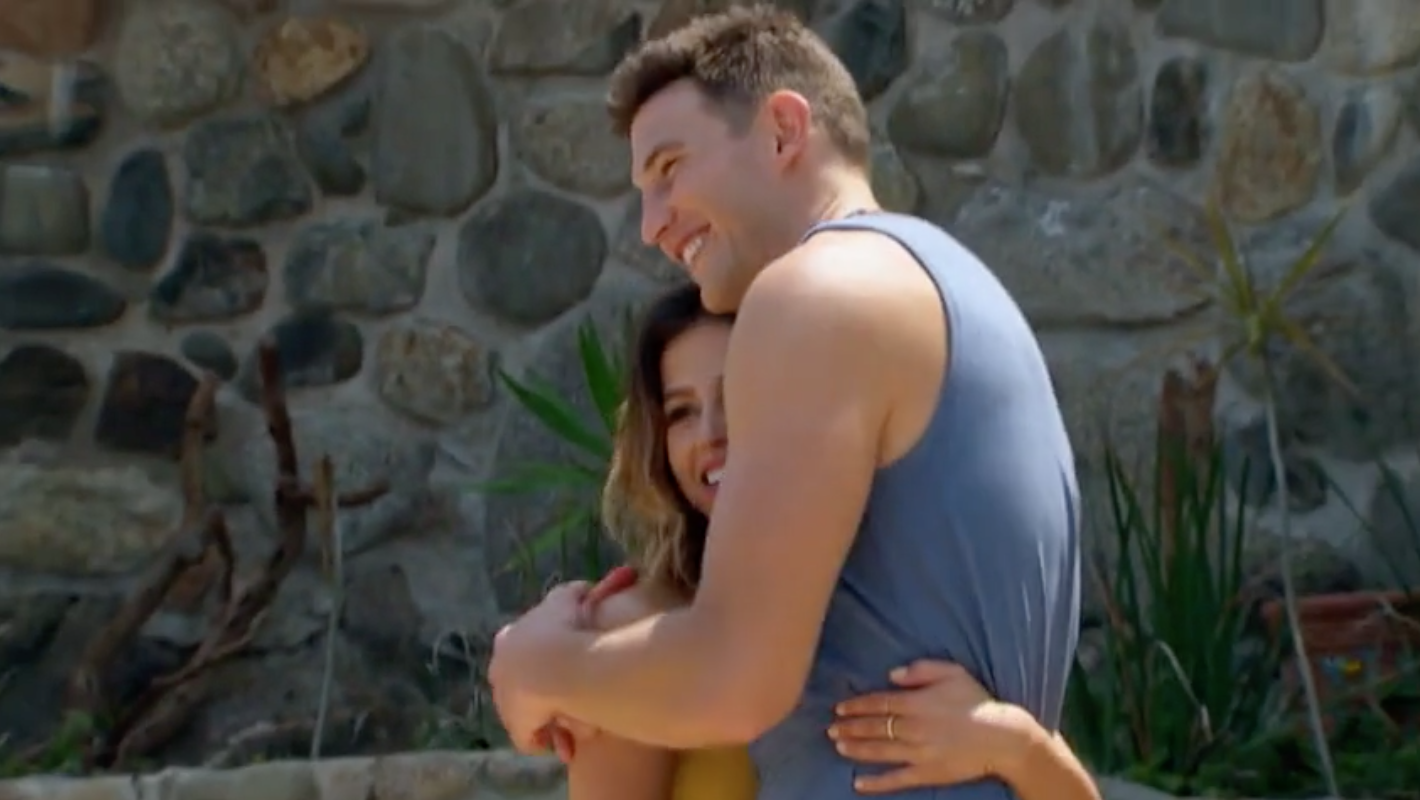 Dylan and Hannah G
Seeing how much he was cheesing with her was uncomfortable to watch. I think he is adorable. I mean, I bascially look at him as a little brother. But I can't believe how nervous he was around her. That couldn't have been attractive to her. Right? I mean it was cute to us but she must've thought it was too much. At least I think I would have if I were her.
Blake…grrrrrr
And this whole Blake situation is extremely upsetting to me. You can tell he isn't truthful. He claimed he was happy when Kristina showed up, but his faced told a whole other story. Unless that was edited from a completely different time. But he was wearing the same board shorts. SO I don't think so. Why else would he throw his head back like that?
And the way he's treating Caelynn is just absolutely disgusting and I don't think I can look past it. I always try to give people the benefit of the doubt and wait until I hear their side of the story but when we have both Kristina and Caelynn saying that he did what he did – it's hard to look the other way. And being a girl who's been hurt by a guy like Blake makes me so angry with him. Angry for me because of the guy who treated me like shit years ago and angry for all the other girls out there in this world that get treated like crap by men.
And he never even acknowledges Caelynn!!! I mean maybe he did for a split second and it was edited out, but if they we facetiming 3 times a day before the show, then she deserves WAY more from him! What did you guys think? Do you cut him any slack whatsoever? Let's discuss!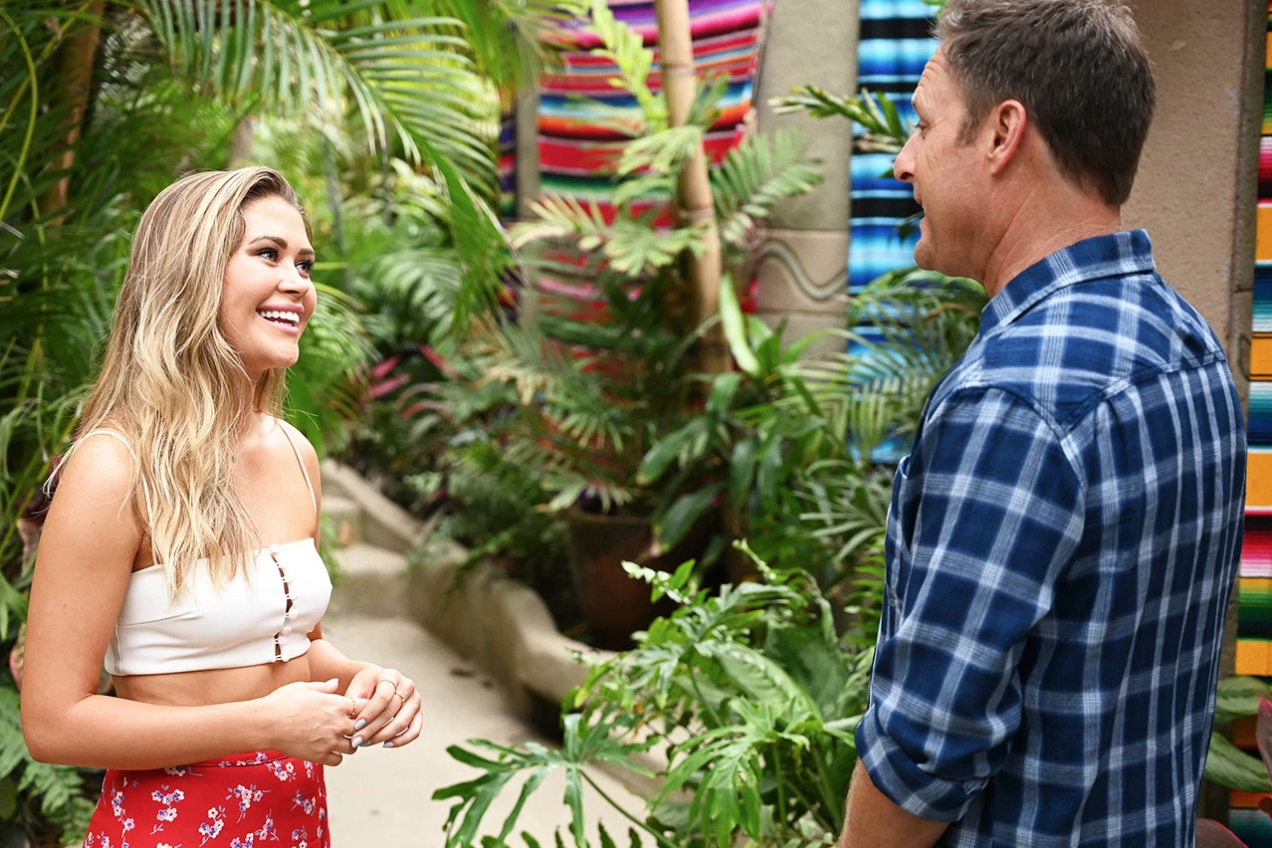 Blogging this Season
For this season of Bachelor in Paradise in general, I'm not sure if I'm going to blog after every episode. Right now my plan is to blog after Monday nights episode and then I might leave all of my thoughts on Tuesday night's episode for the podcast! But if I have time, which isn't often, I'll try to get a blog post up Tuesday night as well! Ok let's discuss this week's episode of Bachelor in Paradise!
This Week's Outfits
Also, for those of you that are just joining us here on my blog, welcome!! I end all of Bachelor posts with a round up of outfits from the previous week! Without further ado….
Let's start with the $20 outfits that me and Molly are wearing here! And really, they are both less than $20! My pants are MY FAVE right now and only $15!!!!! They are true to size. I am wearing a medium. My tee is from a 3 pack that is only $8.50, making it under $3 per shirt!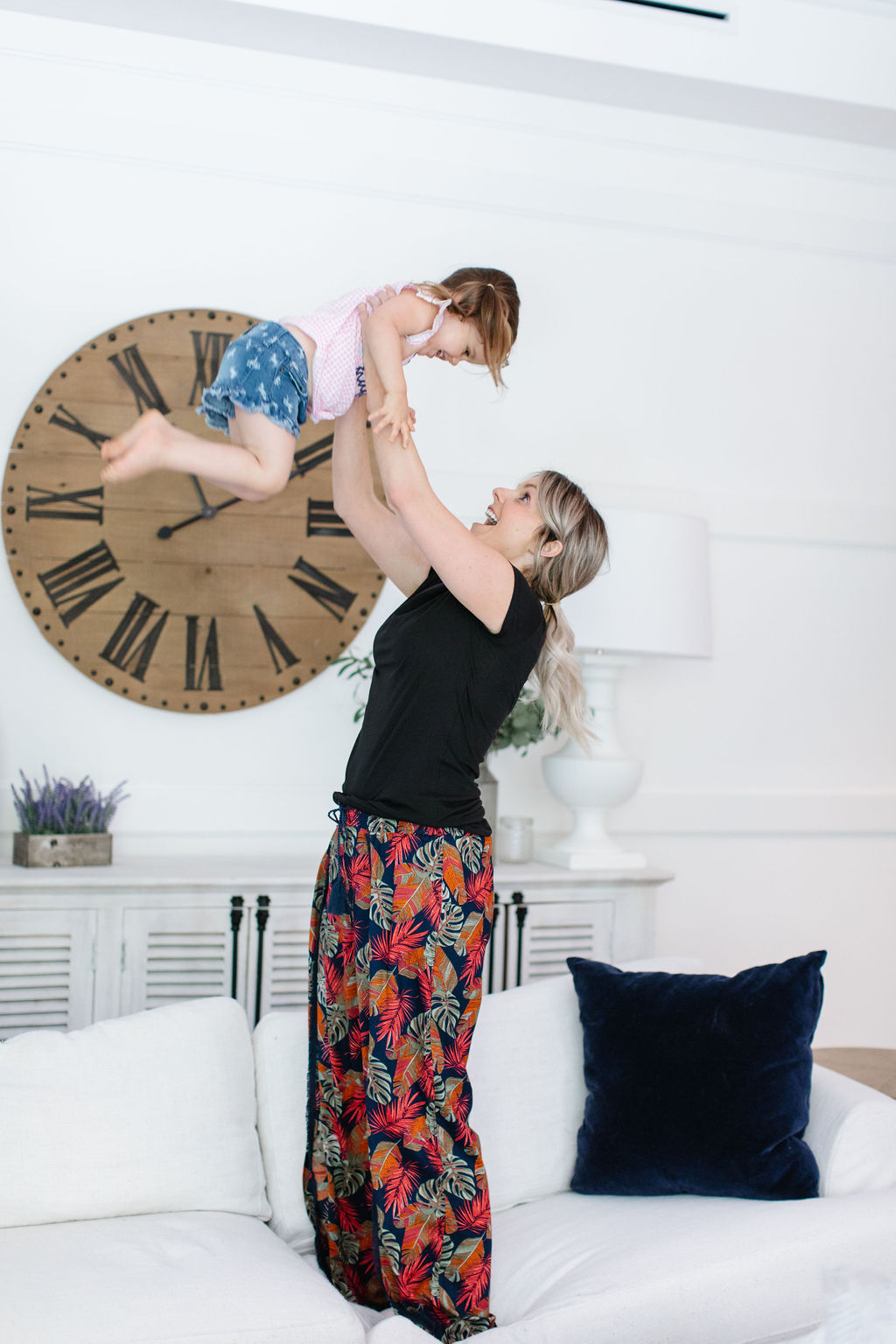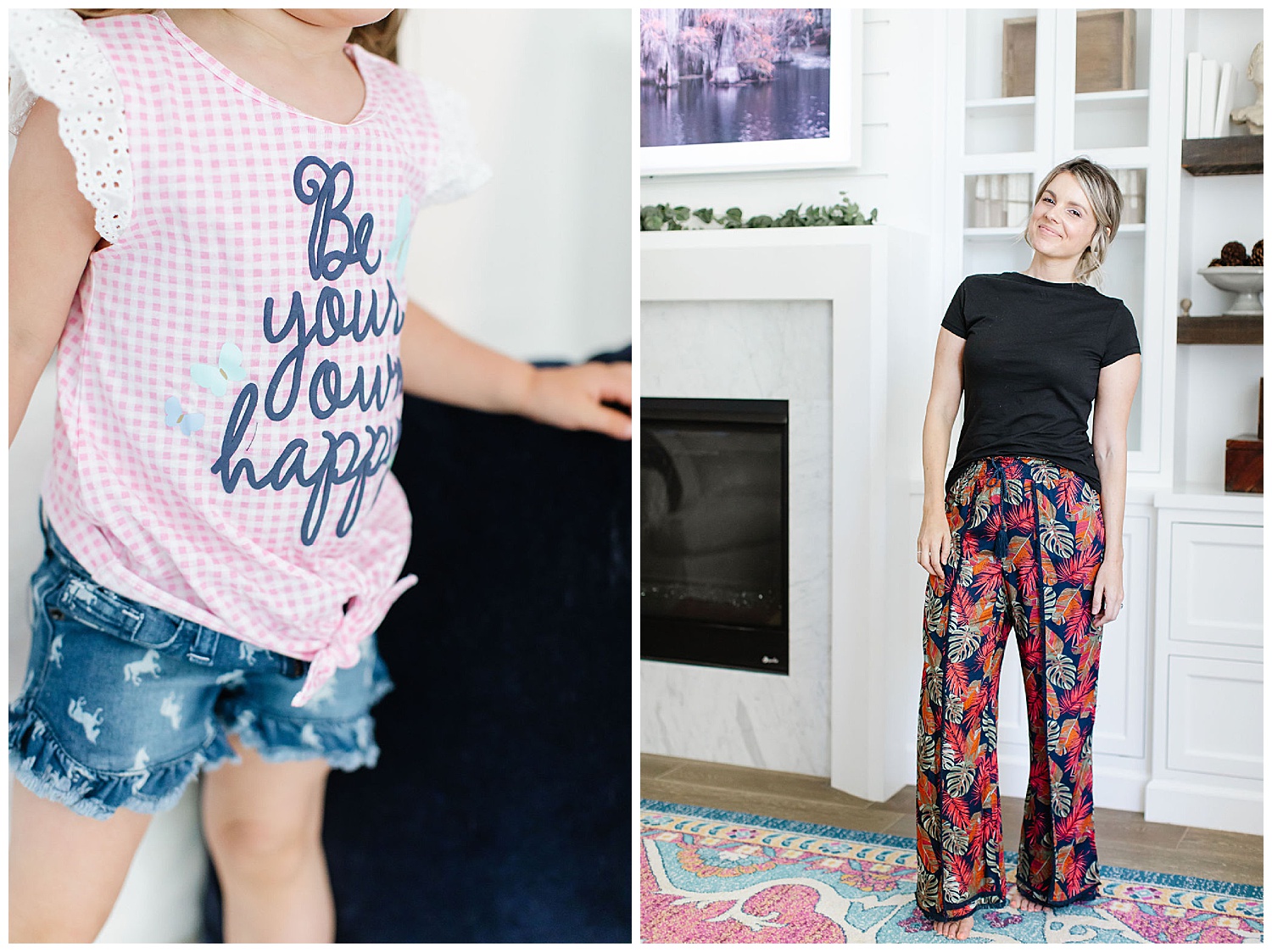 1. PANTS | 2. T-SHIRT | 3. MOLLY'S UNICORN SHORTS | 4. MOLLY'S TOP
Molly's adorable unicorn jean shorts were only $10, and her top was $9 for a 2 pack! So if you add that all up, to get both myself and Molly dressed, it cost just over $35! That's insane if you ask me!!!
Back to School Attire
These outfits are from my Back To School post, and if you have any kiddos from preschool to high school I totally recommend checking it out! I added a few unique items and tricks for each age group with a little help with some friends!
My jeans are only $9!!!! You guys, I am honestly blown away by them. I thought they would be low quality because of the price, but I would think they were $50 jeans if I didn't know how much they cost. The quality is that good! I'm wearing a size 11. I'm normally a 28/29 for reference. The are slightly snug so I could've sized up too. Also, my duster is $10. Great to transition to fall in. I got a size small and I'm typically a medium, so I think you can size down in it.
I've also linked Molly's cute school outfit, her boots are less than $20!!!! I try my hardest to get her cute and affordable clothes for school. Affordable being the key word here not only because she grows out of everything so quickly, but because at school they tend to get messy and I'd much rather her painting in a $14 outfit, like the one pictured below! It is SO adorable, and perfect for school. Since I'm talking about all our outfits, I will also mention Riley's cute PJs! They are less than $8 per pair!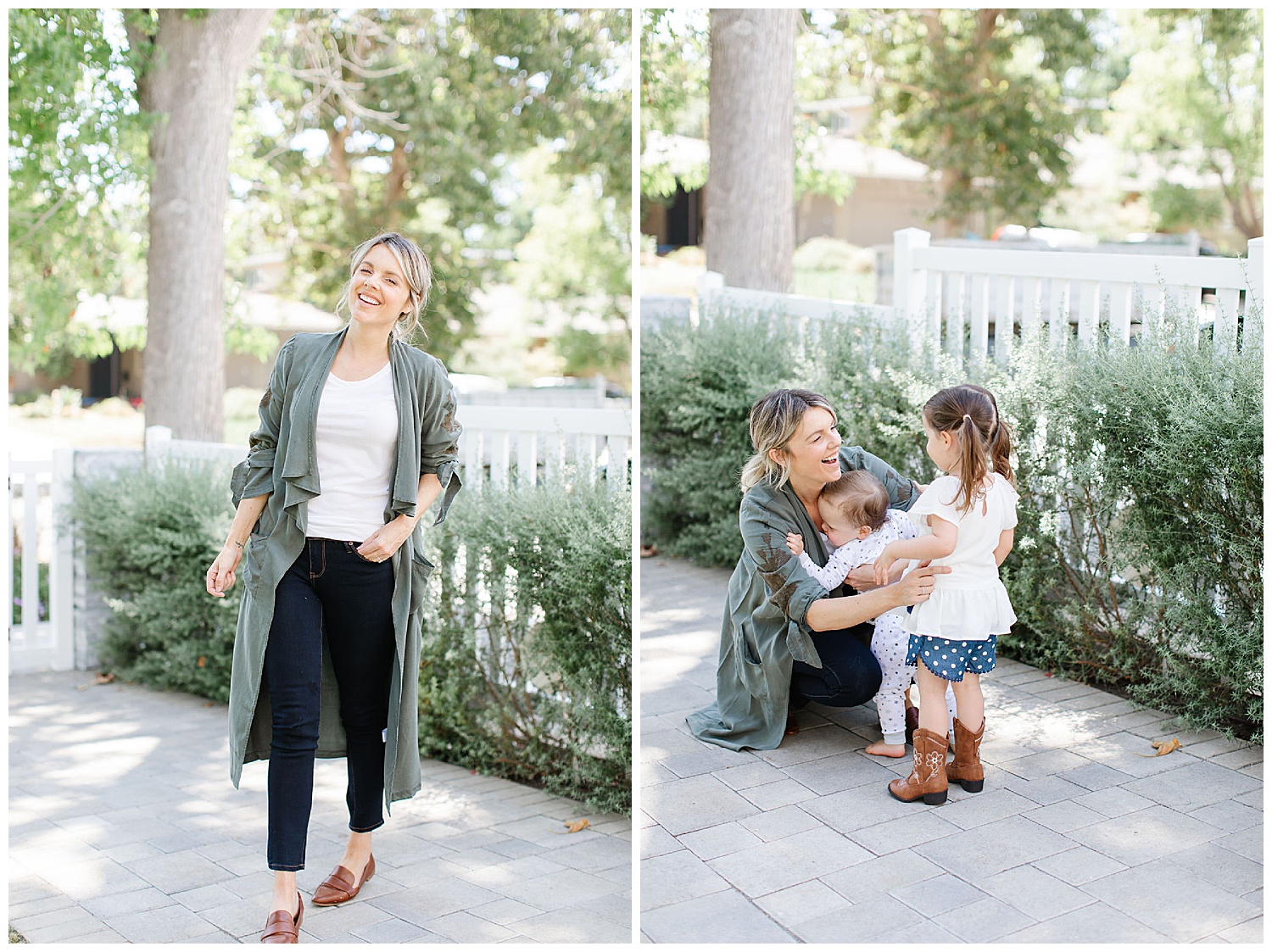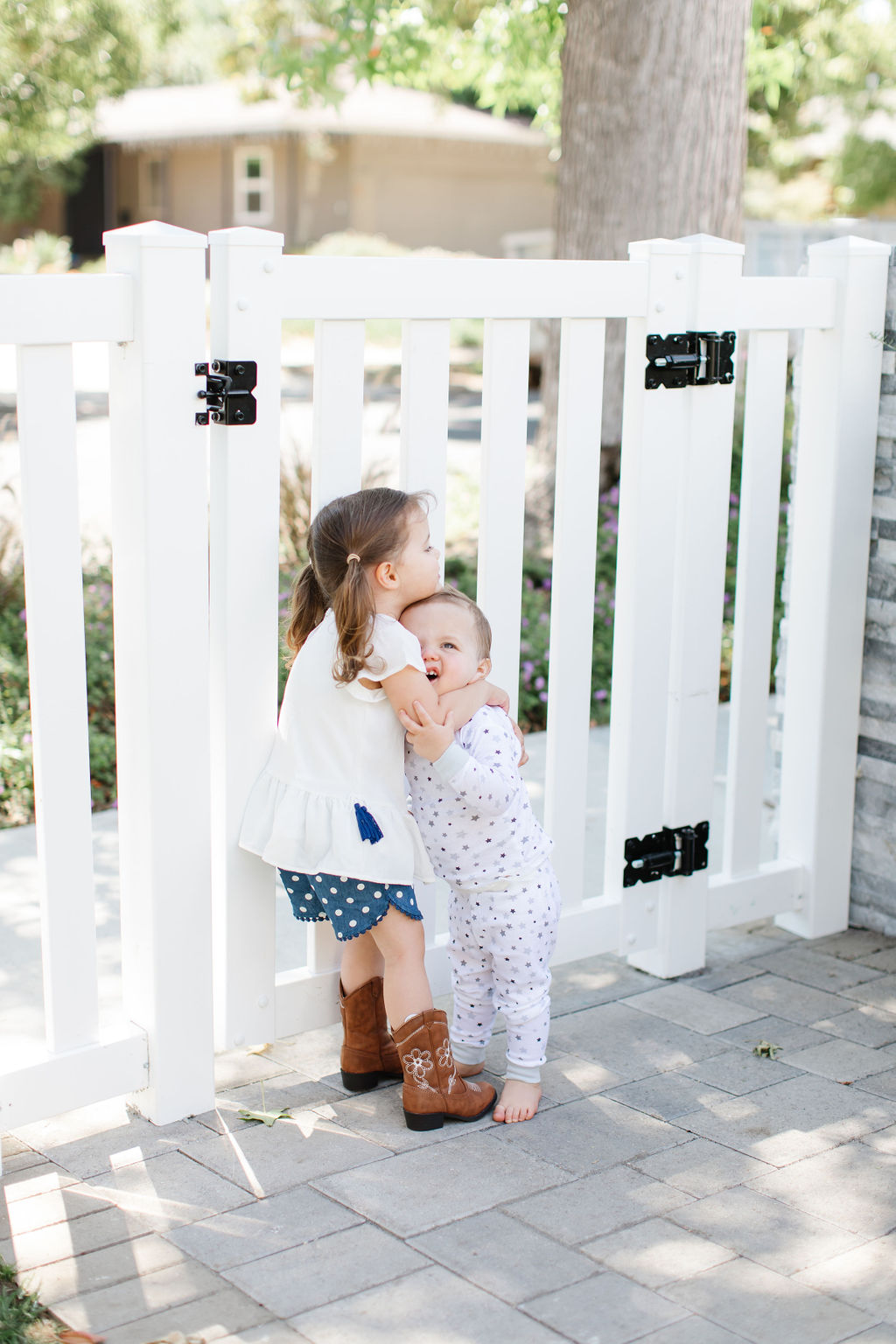 1. MOLLY'S  OUTFIT | 2. COWBOY BOOTS | 3. RILEY'S PJS | 4. MY $10 DUSTER JACKET | 5. $9 JEANS | 6. MY SHIRT
Last but not least this pink dress below is what I wore all day today and I got a few DM's about it so adding it here for those curious.

1. PINK FARM GIRL DRESS | 2. NUDE PUMPS | 3. SUNLESS TANNER | 4. FOUNDATION | 5. LIP COLOR
Thanks for reading my Bachelor in Paradise blog! I can't wait to chat with you all more below!