Ah! This Bachelorette blog is so fun to write because I have so much to discuss! First, I had the best time attending After the Final Rose tonight! It was great to see everyone and be back with my Bachelor fam! And FINALLY tell you the secret I've been holding onto for months!! That's right, I am so happy it was announced on After the Final Rose that Rachel Lindsay and I are co-hosting the OFFICIAL Bachelor podcast!!!!!!! Eeeeeepppppppp!!!!!! Now I will dish on ALLLLL my thoughts on the show in my Bachelorette blog but I will also have exclusive insiders info from the contestants!
My Bachelorette Blog PLUS The Official Bachelor Podcast!
It's so exciting because the show has never had an official podcast before. And what makes it so exciting is that we get direct access to the producers who have direct access to the contestants. So we are going to have people on our podcast right after they get let go from the show. And the very first podcast is going to be live the morning after the season finale on July 31! Possibly even late on July 30th. Our goal for future episodes is to release the podcasts right after the episode is finished airing on the East Coast. But the reason this one's a bit different is because of the live aspect of After the Final Rose. So we have to record it right after the show is finished airing. Whereas normally we get a screener to watch the episodes a few days in advance and then record the podcast a few days in advance so you guys can get it right away.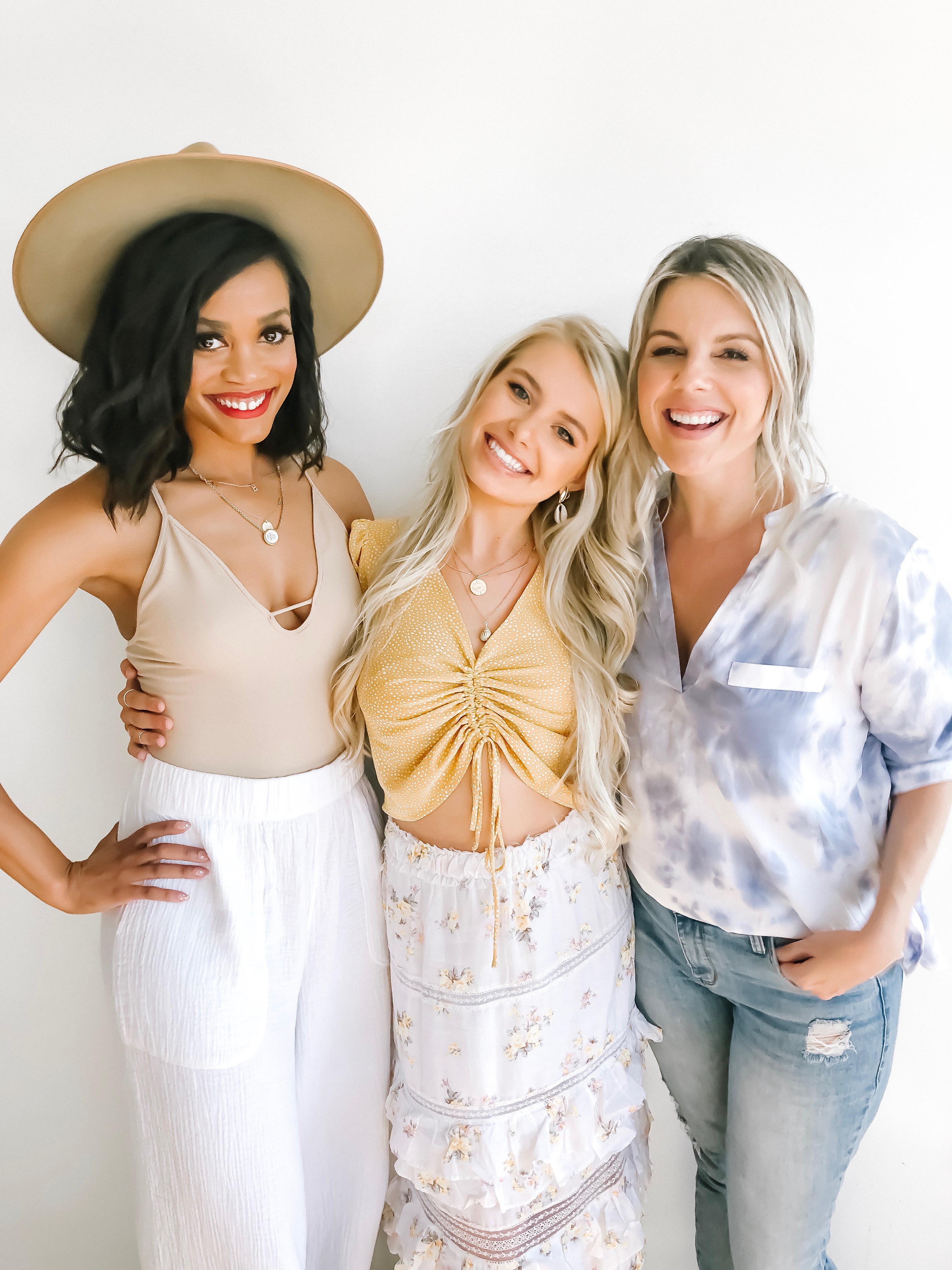 On our very first episode we not only have Demi, who is one of Hannah's best friends and has sooooo much to say about Hannah's men that we've NEVER heard before. But we also have Peter! You guys know I have loved Peter all season long and let me just tell you, I loved him even more when I got to chat with him. We talked to him about how it felt being the "windmill guy" and then getting sent home. And I promise you, he says so much more to us than what he said during the live taping that you guys just saw. I can't wait for you guys to hear it!
Ok let's get into tonight's episode…
The Top Three
Can I just start by saying Hannah has the best top three guys in, dare I say, the history of the show! It's almost mind-boggling to me that she kept Luke so long because he sucks so much. Sorry to say that – I'm normally very careful about the words I choose to describe people but he really just screwed up way too much this season – especially at the Men Tell All when he had a chance to redeem himself. Anyway, because he was kind of terrible I just think it's weird that she kept him so long because her other three guys are so incredible! So well done girl! And well done casting! I feel like they step up their game every single season and get really amazing people on this show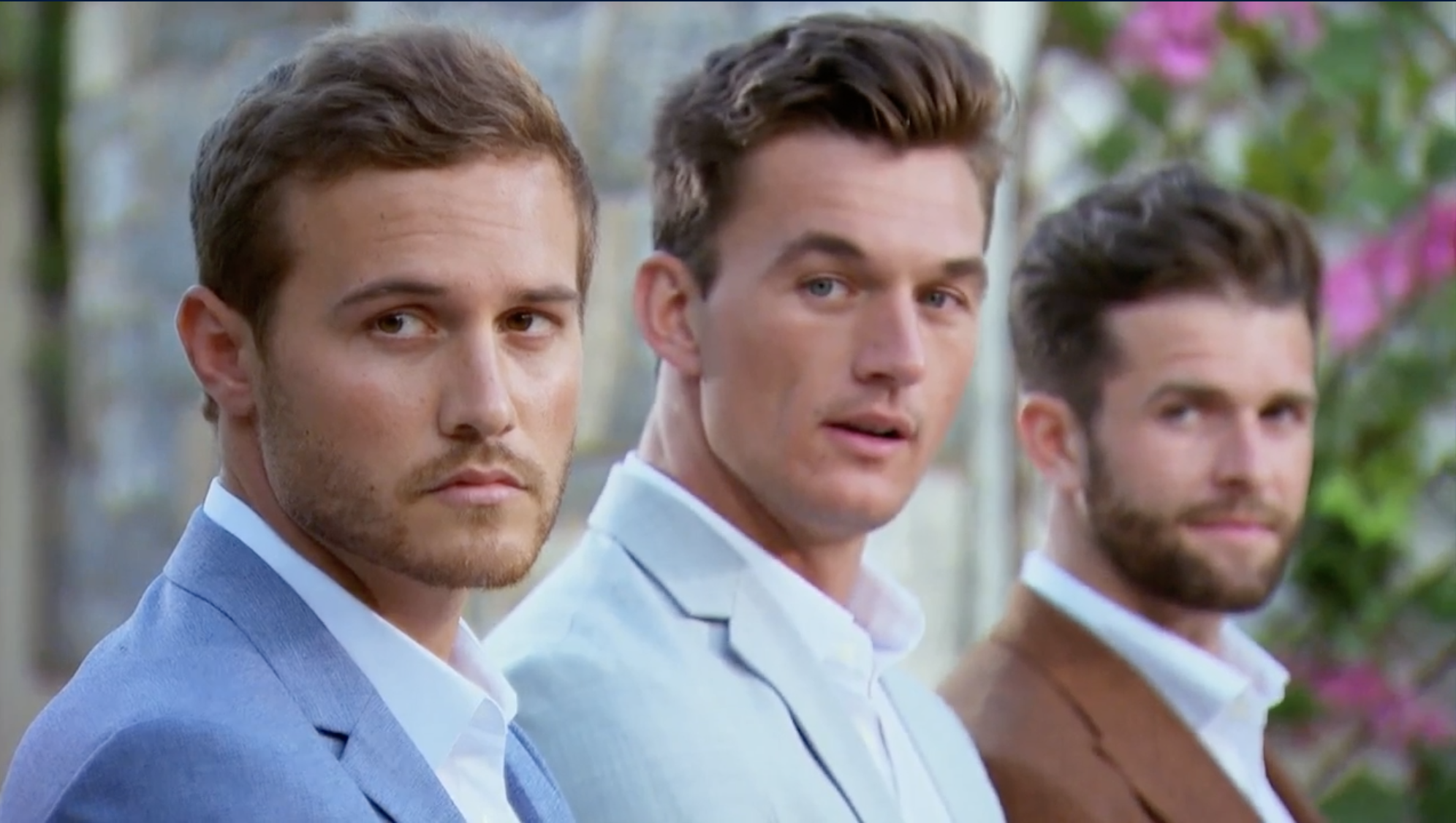 When it came down to Jed, Tyler, and Peter. I honestly had no idea who she was going to send home. I don't think I've ever felt that way when it came down to the top three. It always seems kind of obvious to me. I just didn't know. And oh my gosh, when she said goodbye to Peter I was crying my eyes out, I adore him so freaking much! I want so badly for him to be the next Bachelor. He such a sweetheart and the show needs more stand up, kind and genuine men like him on it. And like I said above, after I talked to him on the podcast, I couldn't adore him more!
Tyler's Family Visit
When he met her parents all I could think about was how awkward it was that he talked to her dad about the fantasy suite and she talked to her dad about the fantasy suite. I was cringing the entire time. But what I really took away from Tyler meeting her parents is that once again he always thinks about Hannah first. Every time he's talking to somebody about her, he's always putting her needs before his. Gosh, I know I just said about Peter but now I'm thinking Tyler needs to be the next Bachelor! Plus it's pretty evident that all the women out there just think he's hot as hell!

Jed's Family Visit
I am… I don't even know where to start. How do I put this lightly..? I was pretty angry with Hannah's father's conversation with Jed. It is not a man's responsibility to financially take care of a family. It is a husband and wife's responsibility as a team to take care of their home and possibly future children. It's not the 1950s anymore. If Hannah was a singer and songwriter then it seems like, and obviously I am speculating, that her dad would have a conversation with Jed about how he should support her dreams. But what, she shouldn't support Jed's? She shouldn't be the breadwinner in the family? It just really, really upset me.
If the man wants to be at the provider and the woman wants to stay home and take care of the family, that's amazing! Some of my friends have relationships with those roles and I admire them and how they work together to provide a life for their family! But just because that works for some people doesn't mean it works for everybody. In fact, Kevin's JUST wrote a blog post for me on Friday about this. It's SO sweet btw, and you should totally read it if you haven't already. But if Hannah is looking for a man to head the household (and that's OK if that's what's she's looking for), maybe Jed's not for her. But then again at the end of the day, you know they're all gonna be making a ton of money once they pass 1 million followers on Instagram so really this conversation is irrelevant. Ha!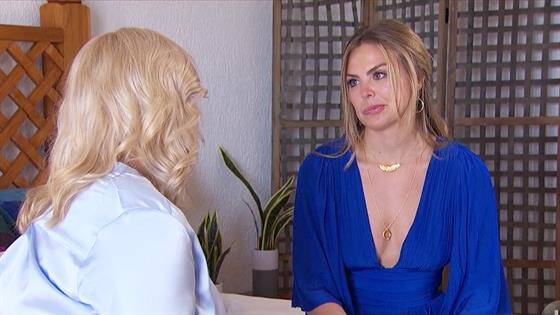 I cried my eyes out when Hannah sat down with her mom during Jed's visit. I honestly just put myself in Hannah's mom's shoes and imagined that Hannah was Molly. And how I just want the best for her and they want her to grow up and meet somebody who just loves her  the same way they were put on this planet to love her with everything in them. I sobbed like a baby when her mom broke down. That's the difference between me watching the show now and me watching the show five years ago. A few years ago I watched it as a reality TV junkie. Now I watch it as a mom of two and keep thinking it's my kids who are going to the process and I can't keep it together emotionally. Ha.

Tyler's Last Date
I feel like I say this every single time she's on a date with Tyler, but I just like them together. He's a standup guy and says the absolute sweetest things to her and I think he's going to make an incredible husband! But I have to say I found it kinda hard watching their date because it seems like she isn't going to pick him. Not only for the things she was saying to him, but just the fact that the relationship started off so slow. It's really hard to get engaged through this process in general never mind if you have a slow start. And I feel even more certain he isn't the one for her when she saw Jed at the beginning of their last date. It was so obvious she is madly in love with Jed. Don't you think?
But I honestly think there is a really good chance Tyler is our next Bachelor. Would you want to see him as the next Bachelor? I would! I think he's so well spoken and great at expressing his feelings – I would be so excited to see him as the Bachelor. But part of me almost thinks he's a little too sexy to be the Bachelor. Ha! Is that even possible? I guess what I'm saying is that with Tyler I feel like a lot of women would be hot and bothered watching the season. I mean, he is a good looking dude. And like I said, he would be so well spoken. But with Peter, I feel like it would be extremely heartwarming season. Both would be so great! I don't know who I'd rather see in that role. Would love to know what you guys think! I guess there's always the possibility of Jed too. But I just don't think people are loving him as much and I think Hannah is going to end up picking him in the end.
However though, I did see a headline, but didn't have time to read the article,  that said Gigi Hadid and Tyler started following each other on Twitter. If Gigi is interested in Tyler, I feel like there's little to no chance we will seem as the next Bachelor. Do you guys know more about this than I do? I'm curious if there's been any more developments or if they've been on a date.
Jed's Last Date
I honestly feel really bad for Jed that his dates are back to back with Tyler's. Jed just doesn't have the charisma that Tyler has. And it's not that that's a make or break. Not at all! I just think he comes across as not as passionate about Hannah as Tyler is. To be completely honest with you, I'm not sure if he just isn't as into Hannah or if it's hard for him to show how passionate and into Hannah he is. He showed a bit more passion right at the end of their date. And I finally felt like maybe he really is in love with her. Maybe he's just better with songs than with talking to somebody. What do you guys think?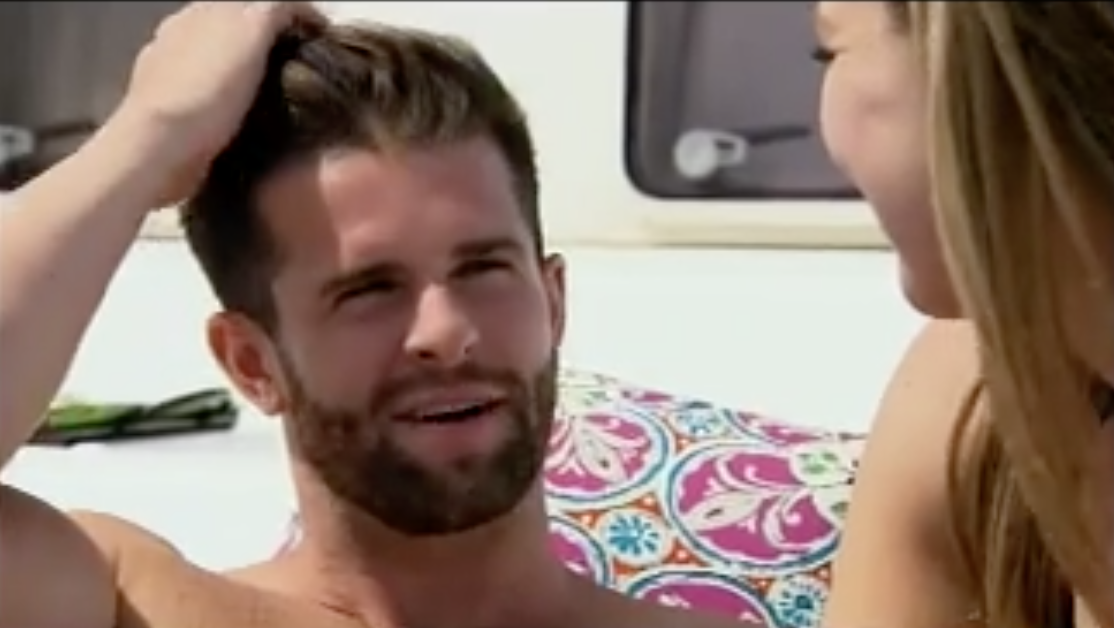 TOMORROW IS PART 2 of my Bachelorette Blog Finale!
Anyways guys, I apologize if any of this Bachelorette blog doesn't make complete sense based on what happened at the live portion of the show. I wrote this blog before the live taping so I'm not quite sure what happened besides the Peter stuff. I quickly sent my assistant a text and had her add a few things, like that Peter shared so much more on the podcast, but other than that if something seems off, it's just because I hadn't seen the live portion yet when I wrote this. I'll add something about it when I get a chance tomorrow morning! And I am so looking forward to the finale tomorrow! Purposely wrote this blog post right after I watched this episode so that I wouldn't know the ending while writing it. But I will say I know do you know the ending because I had to watch it for the podcast and it's a doozy! You guys are going to a freak when you see what goes down! Can't wait to discuss all of it with all of you!
UPDATE:
Just got back from the live taping and have to comment on Hannah saying she and Peter slept together four times in the windmill! I have to say, I'm not so sure that a girl engaged to somebody else would say that. And did any of you noticed the chemistry between them?! I just feel like if she is engaged, then her fiancé is going to be pretty upset by what she said during the live taping. I have to know what you guys think so please tell me in the comments below!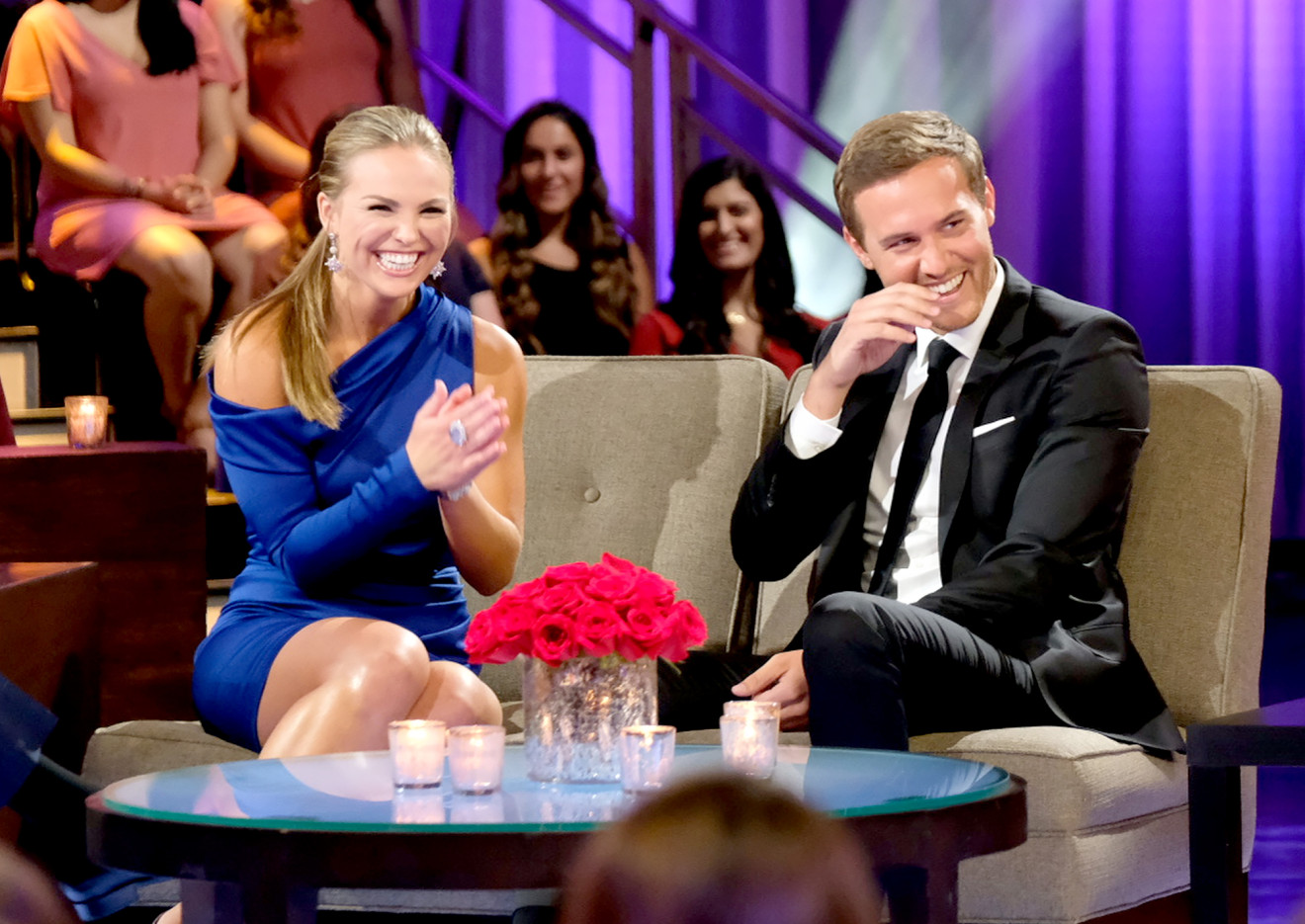 My Dresses for AFTR!
Sorry that my shop page was messing up earlier! I don't know what was going on with that! But here are the links for the dresses that I was choosing from earlier for AFTR! Thanks for helping me choose!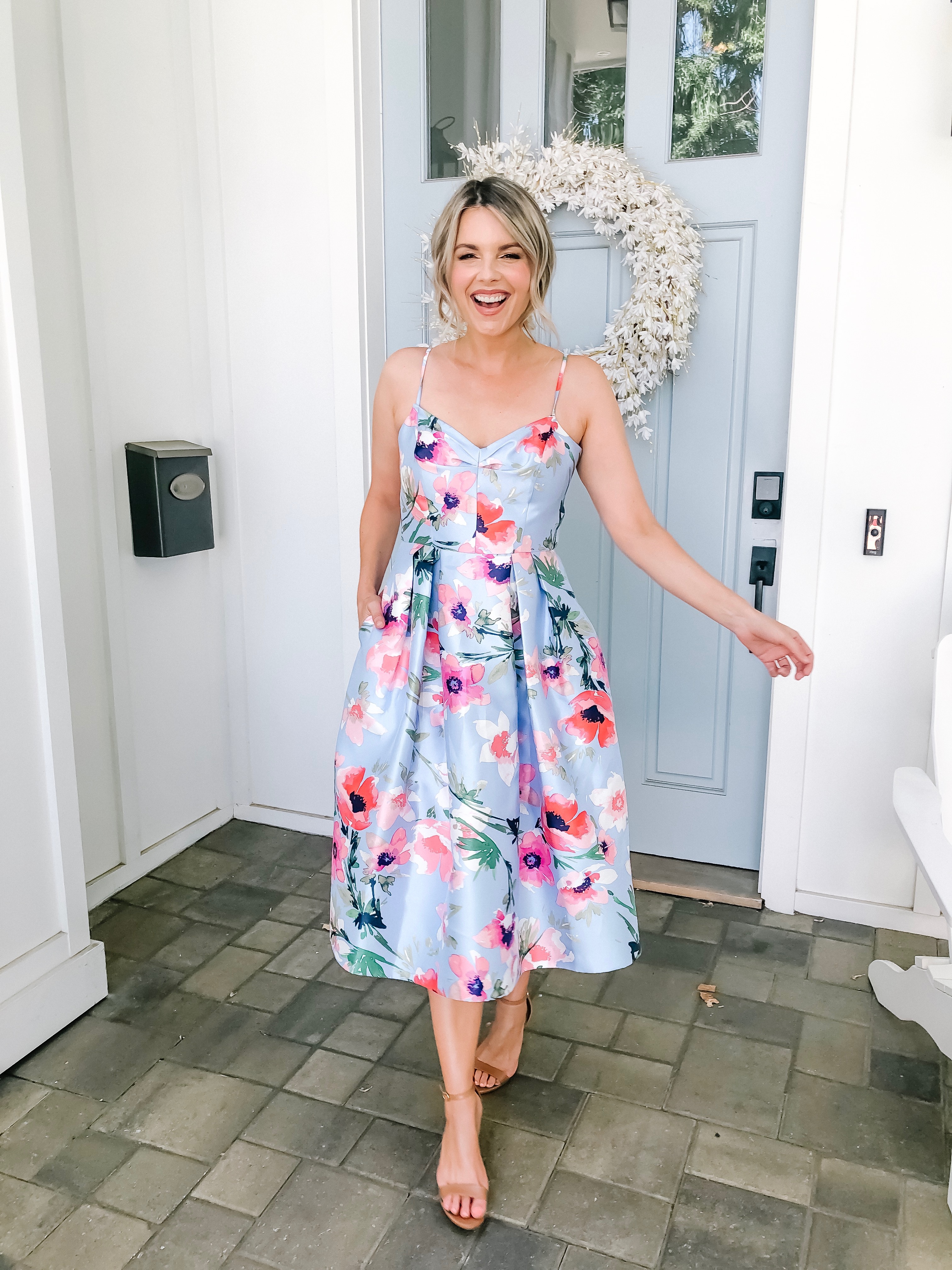 By the way, for this next dress I linked one that is super similar to my dress, it just has sequins instead of beads! Other than that it is the same dress. Honestly, I wish I had sequins because after sitting at the After the Final Rose taping for 2 hours, the beads hurt my butt! Ha!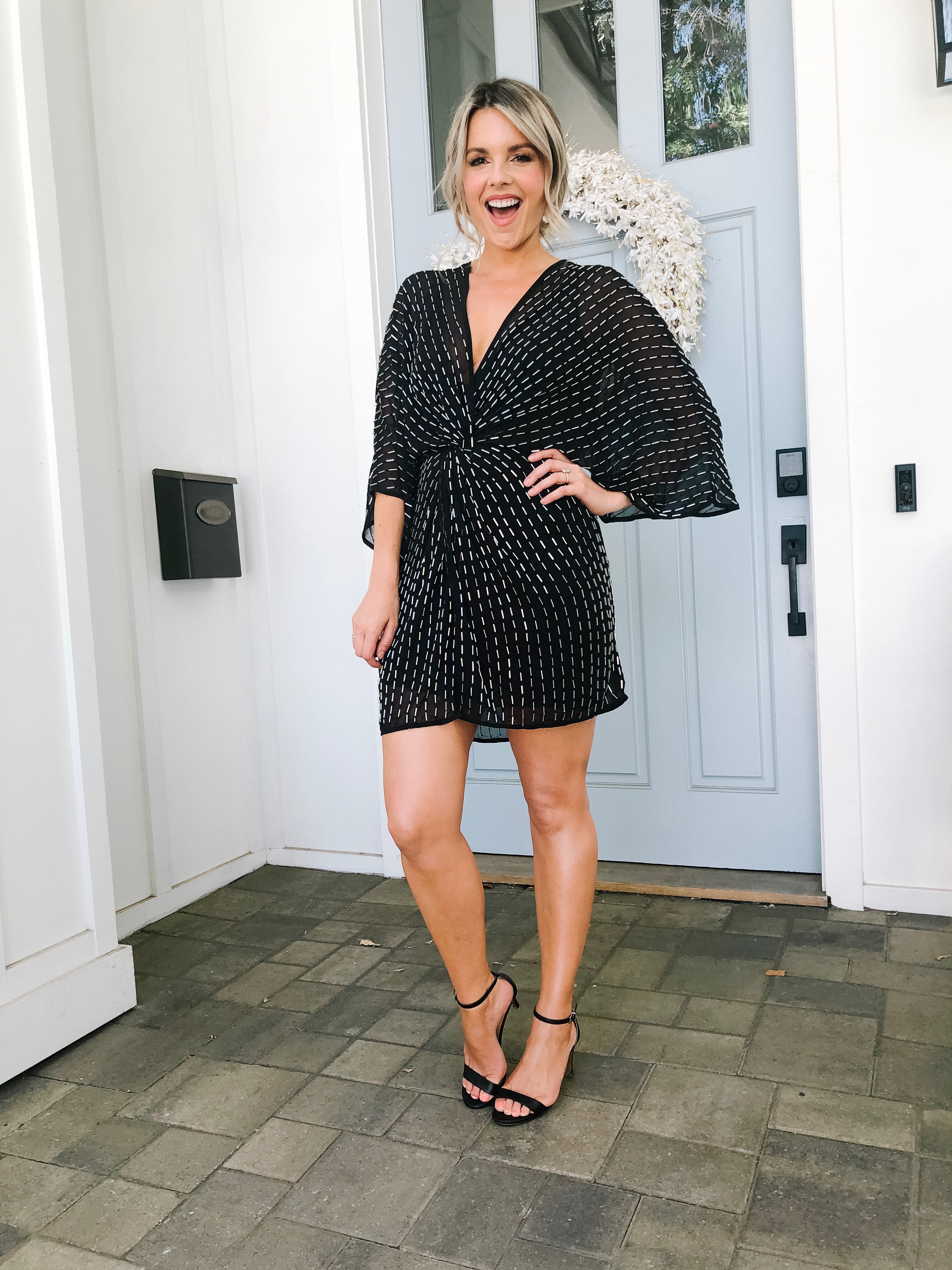 1. SIMILAR DRESS TO THE ONE I WORE
This past week's outfits!
As you know, I always like to end my Bachelorette blog with a recap of outfit's from the past week! So let's get into that before you go!
My husband, Kevin, wrote the sweetest blog post for me on Friday (I mentioned it above too) and I seriously encourage everyone to go read it because it show's what an incredible man he is!!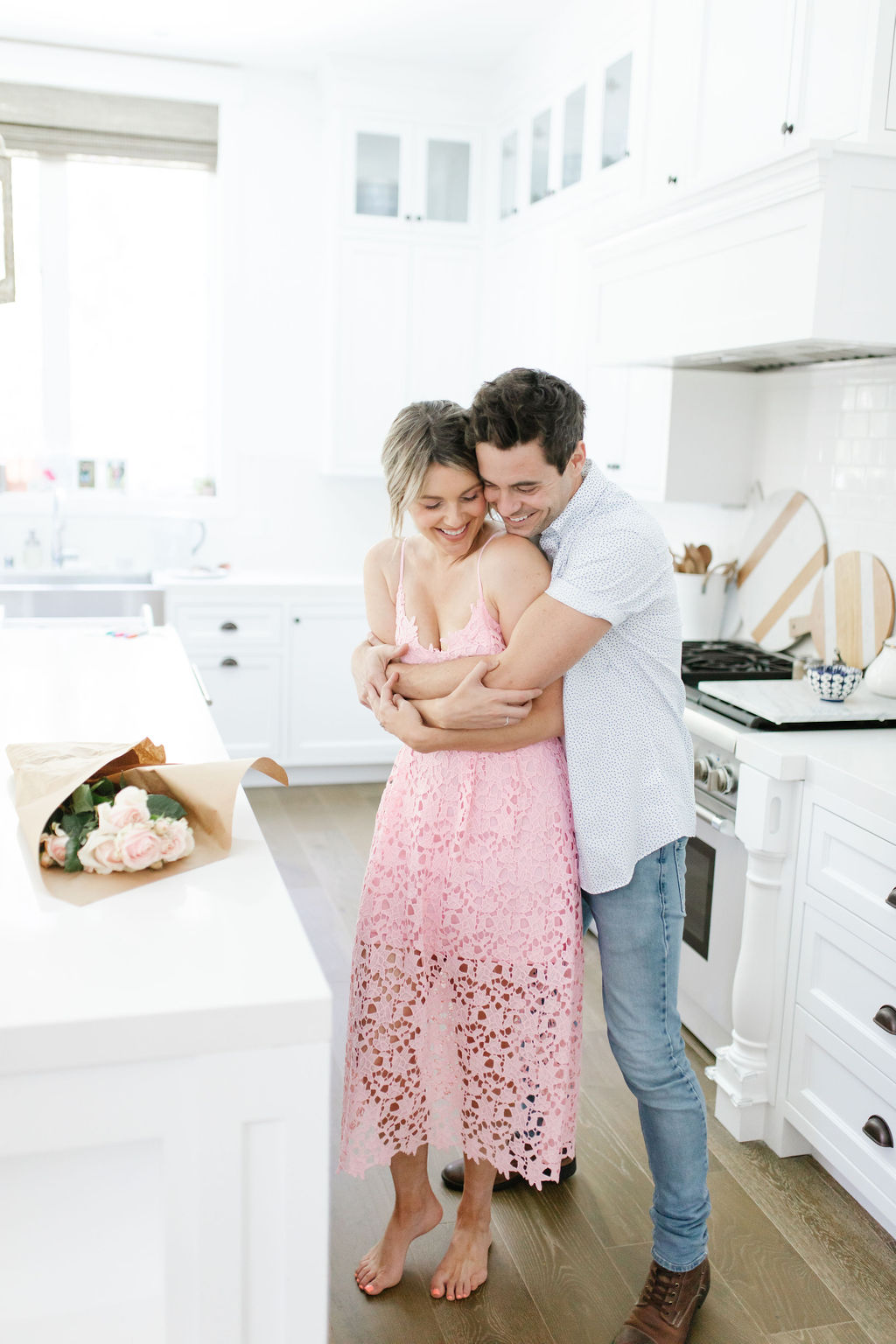 1. PINK DRESS | 2. KEVIN'S SHIRT | 3. JEANS
If you did in fact read my post from last week, you know that Kevin knew I needed to do a Nordstrom Anniversary Sale post for Men, but just didn't have that capacity right now. I have seriously taken on so much, and it has all been absolutely amazing, but something has to give sometimes! He took it upon himself to order clothes from the Nordstrom sale, schedule my photographer Ashley to come shoot photos of him, and wrote a blog post about the sale and our household task distribution. He is just the best and I am so lucky to have him.
I love this shirt that he picked out because it's casual but also can be worn more dressy. He's wearing it with jeans here, and I love that look! He could also wear this with a slightly darker pair of jeans or dark pants to "dress it up" if he wanted to wear it out to dinner or something. Great job, Kev!
The dress I am wearing in that pic is also apart of the sale and only $58!!!!!I absolutely love the detailing on this dress. It is truly so gorgeous!
Update: Some of you brought to my attention that the website says to order this dress 2 sizes up! I got a medium, and that's what I normally wear and I am really confused at why it says that. Maybe if you are in between sizes go one size up, but definitely don't think going up two sizes is necessary!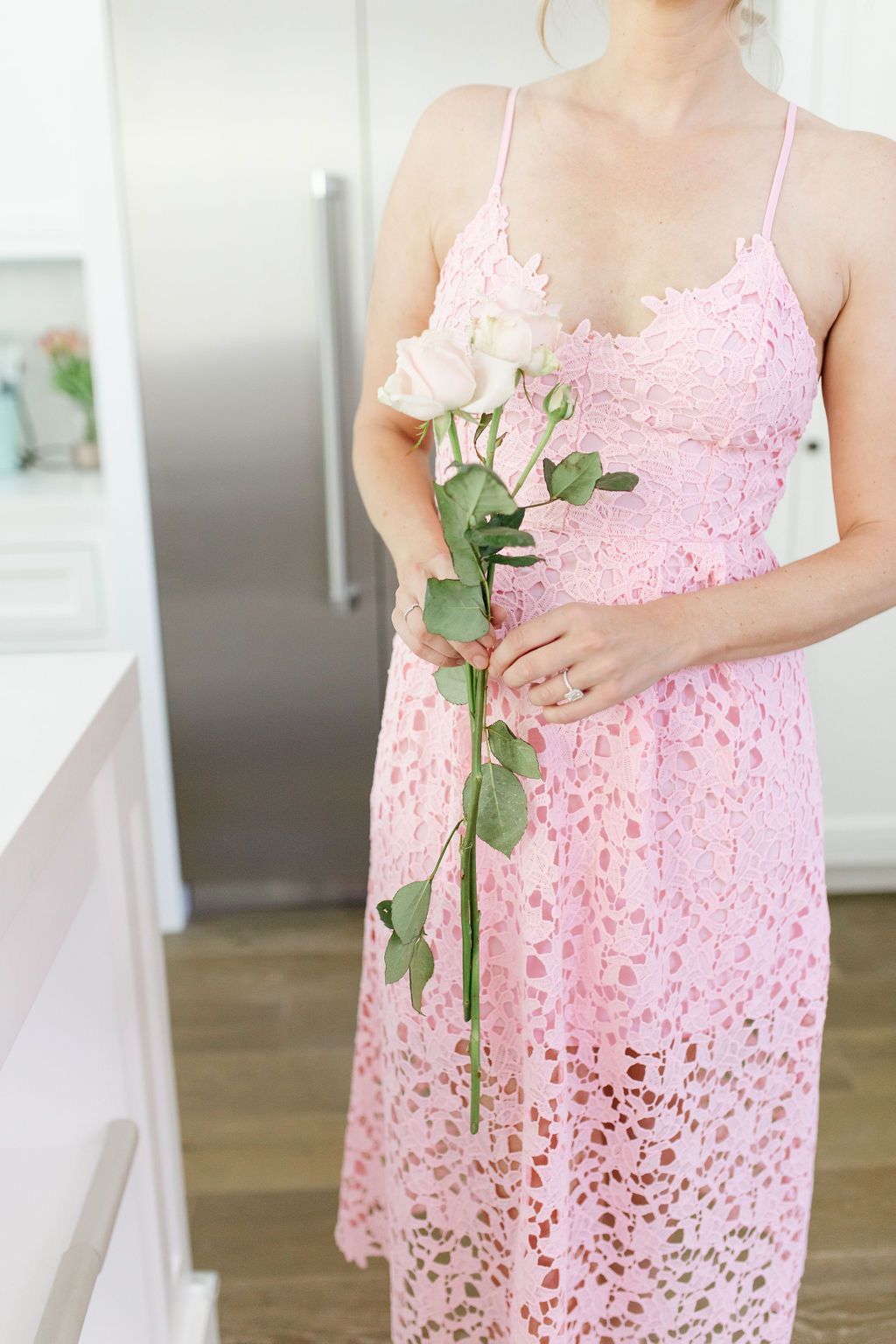 1. PINK DRESS
Thanks again for reading my Bachelorette blog! It means so much to me!