First and foremost, thank you so much for coming to my blog today and thank you Walmart for being a continued sponsor of my site.
What an amazing week! My sister and nieces have been visiting us and it's  been so wonderful to have them. Especially now that the pool is swimmable, it truly makes us not want to leave the house! My dad and his wife were visiting as well earlier in the week, so we truly had a full house. So much so that I constantly found that we needed things like toilet paper or bagels for breakfast and we never really wanted to leave to have to go do these little errands so my Walmart+ membership came in so so so handy!
You guys know that I use this blog to share different ways that my membership was helpful and this is just another time that I used my membership and not only did it save me time, but also saved me money and made it well worth the membership price!!!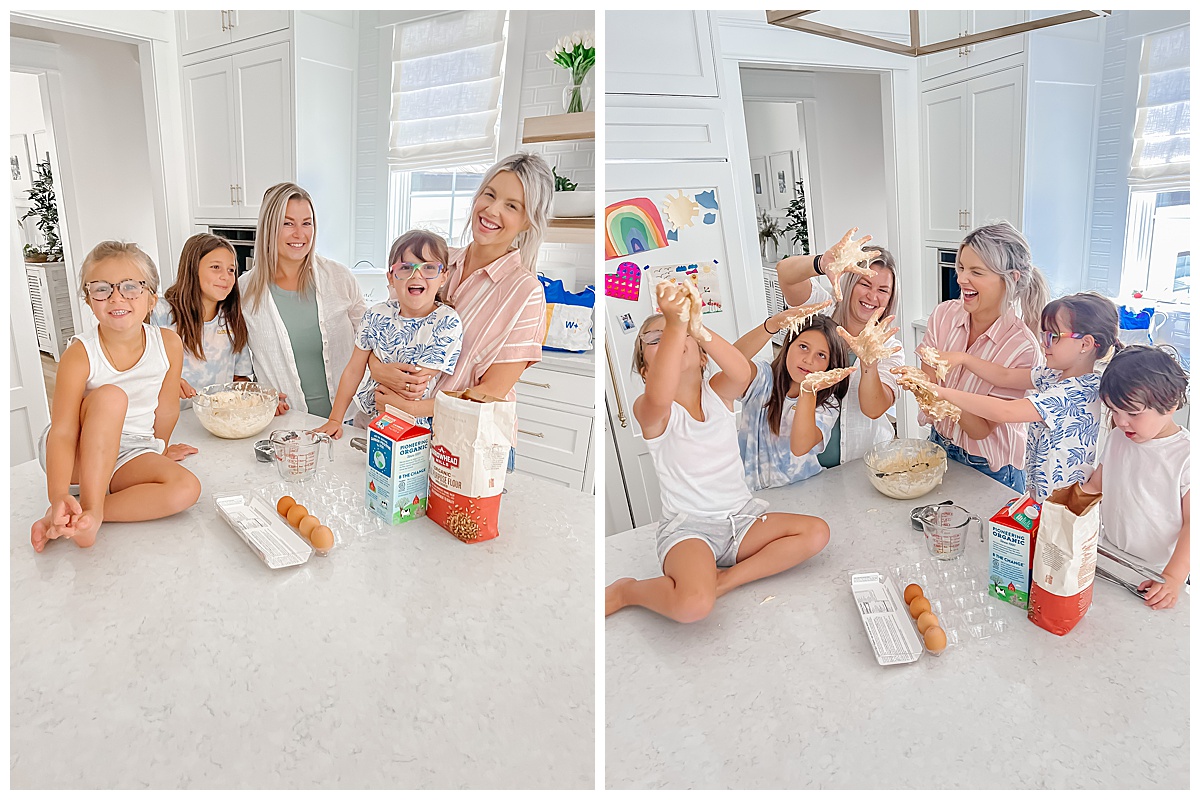 So this week we not only ordered groceries multiple times, but we also ordered other random things, like the toilet paper and kids bath soap. Another time I used it this last week is when we were super low on sunscreen, but we were all hanging by the pool and no one wanted to go to the store to get sunscreen because we are having too much fun and relaxing! We were able to have all of these things delivered from my local Walmart store with no delivery fee because we spent over $35. Some restrictions do apply, but I haven't run into any of them yet so I honestly don't even know what they would be!
Gas
We did take one little mini trip while they were here and on the way we stopped by a Mobil station to get gas in one of our cars. Because I'm a Walmart+ member, I was able to save money on that gas! With how expensive gas is for so many people all over the country, this is a really really massive benefit of being a member. Members can save ten cents off every gallon at Exxon and Mobil stations. There's over 12,000+ stations nationwide! You can also get member prices on fuel at Walmart, Murphy, and Sam's Club stations. Of course fuel discounts very by location and are subject to change, but take advantage of them as a member!
THE BEST PART
Here's the best part. Walmart is so sure that once people try the Walmart+ membership they won't want to be without it so they offer people a free 30-day trial to test out Walmart+ before committing to a membership. So use this link here to start your 30-day free trial and if you don't love it you can always cancel it. But I truly think you guys are gonna love it and it's gonna help you so much just like it's helped me!
Our Family Recipe
Perhaps my absolute favorite time we used my Walmart+ membership this past week is when my sister and I were telling the girls about our grandma Molly and how she made spaetzle for us growing up and the girls really wanted to learn. So we hopped on Walmart's website and ordered using free local delivery and got all the ingredients we needed it to make it.
FYI, I don't know if you guys realize this but a lot of other grocery delivery apps mark up the prices so you end up paying more. But Walmart doesn't do that! With your Walmart+ membership, you'll get the free local delivery as long as you spend a minimum of $35 and there are no mark ups! So with that alone you're saving money not only on not having a delivery charge, but also in the fact that the prices aren't marked up. That's a huge savings!
I decided that I HAVE to share with you my grandma's spaetzle recipe! You can get a special press to make it, but if you don't want to invest in one you could also try to use a colander or a cheese grater, but it will be a bit more messy and a tad more difficult. But it will still do the job. These noodles are so so so good and if you are a noodle fanatic like I am, you're gonna love them! My grandma always served them with a beef stew that she would pour over the top, but ever since I was a kid I just have eaten them with parmesan cheese and butter!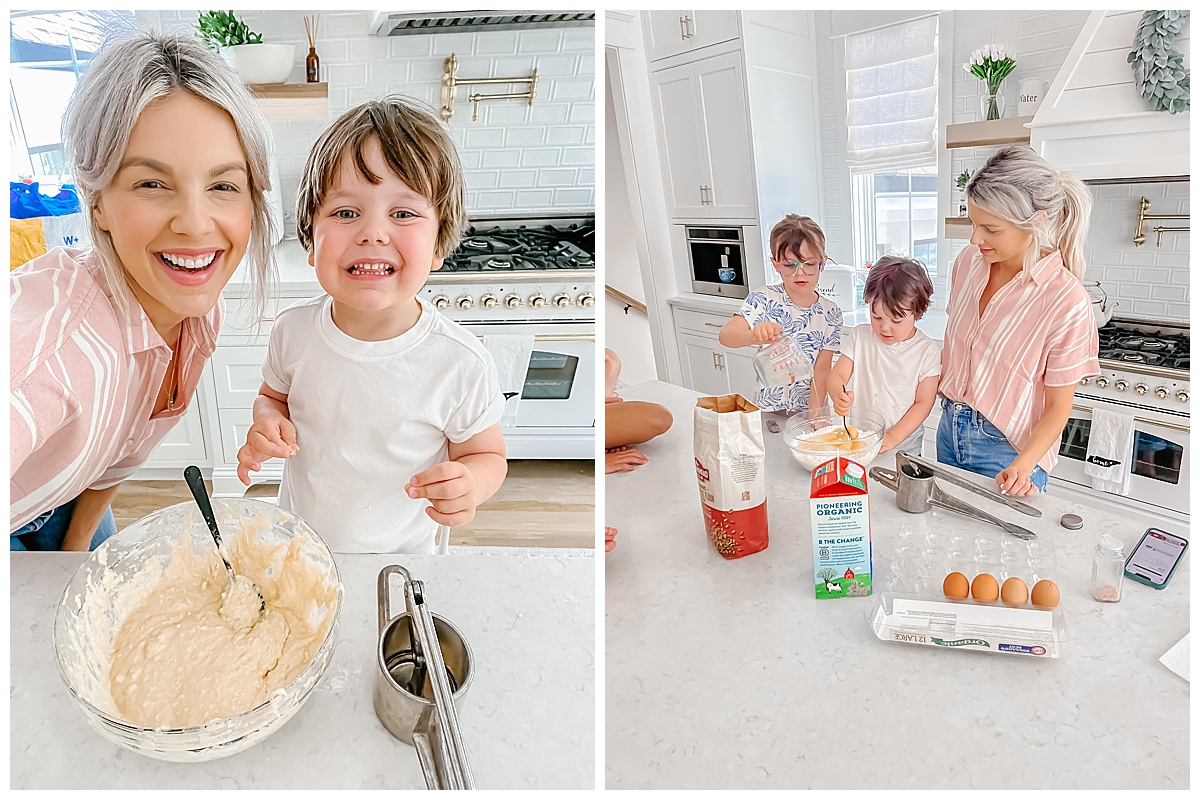 1. FLOUR | 2. EGGS | 3. SALT | 4. MILK
Ingredients
I ordered these all from Walmart using my Walmart+ membership! Linking them so you can sign up for the free Walmart+ trial today and add them to your cart! You will be shocked how quickly you will get them!
4

cups

all-purpose flour

8 large eggs

2

tsp

salt

3/4

cup

milk
Click on the images below to be taken right to the items on the Walmart site so you can order them easily and make it too!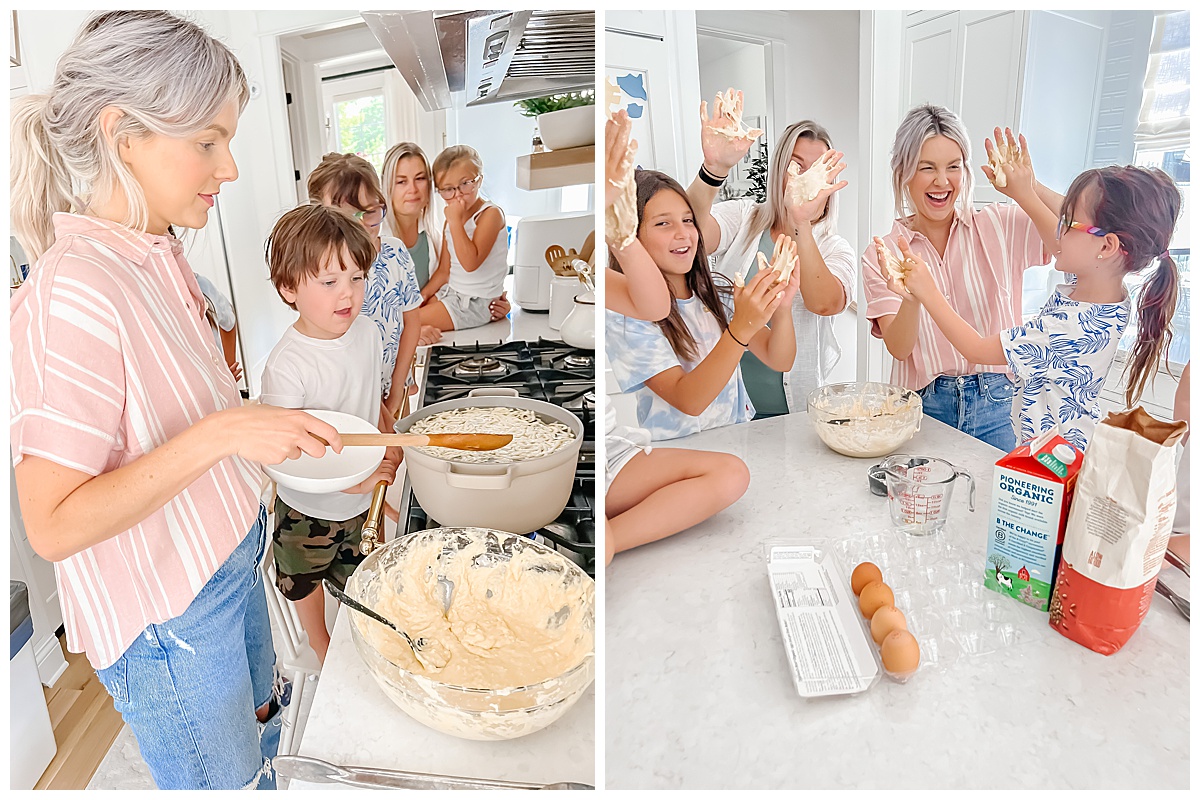 Instructions
1. Put a large put of water on the stove and bring to a boil. Add a tbs of salt. Water should be close to top of pot without spilling over.
2. Combine the flour, eggs, milk, and salt in a large bowl. Stir, or use a mixer, until the batter is well combined – it may develop small bubbles. Let the batter sit for 5 min.
3. Reduce water to a simmer and then press batter through a spaetzle maker into water. Use a cheese grater or colander if you don't make a spaetzle press/maker
4. Work in batches of about 1/3 of the batter at a time. After you add the first batch to your water, wait for spaetzle noodles to float to the top (this means they are done!) and then use a slotted spoon to transfer the spaetzle to the colander so that excess water can drip off.
Bon Appetite!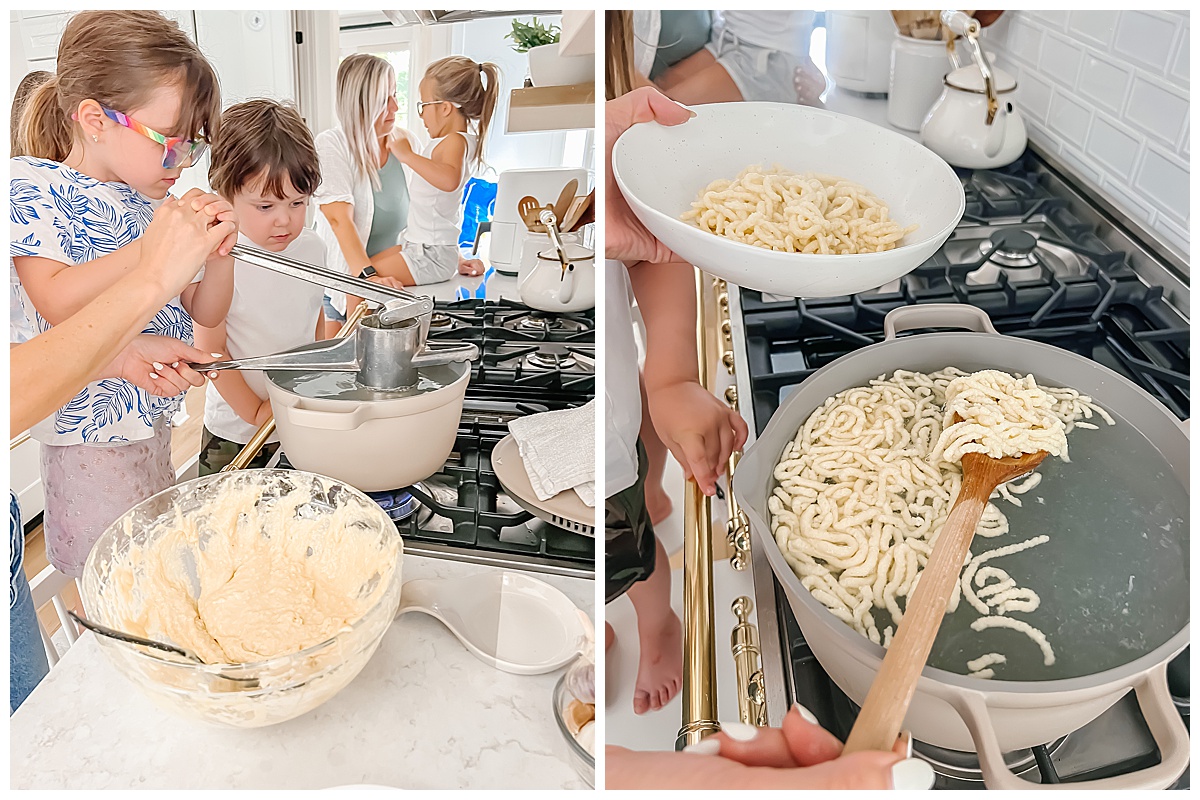 1. FLOUR | 2. EGGS | 3. SALT | 4. MILK
Free shipping with no order minimum for my top!
I probably use the free grocery delivery with no mark ups the most, but the fact that Walmart+ members also get free shipping with no order minimum is huge! You guys know how much I shop at Walmart online. So the fact that I can legit have almost anything shipped for free (Excludes most Marketplace items, location
& freight surcharges), no matter how much I spend, is amazing! For example, that's how I got this top that I love so so so so much and highly suggest you get. It is a boxy cut and the material feels SO expensive! I have the medium which is my normal size.
You could order it with no shipping charge, even though it's only $15  (it's actually on clearance!). I used to fill my cart in the past just to get the free shipping and sometimes it worked out because I could get things I needed already, but a lot of times I just end up spending money that I didn't really need to spend to get the free shipping, so I find that I save money just because I don't spend as much. I bet it will be the same case for you!

Bonus Recipe!
Adding this bonus recipe because I also got all the ingredients delivered for free from Walmart with my Walmart+ membership this week. It's one of my FAVORITES!
Ingredients
Walnut Parmesan Cream
3/4 cup walnuts
2/3 cup water
1 clove garlic (I put 2 in mine!)
3/4 cup grated Parmesan cheese (1 1/2 oz.) – For this you can also use vegan parmesan!
Sea salt to taste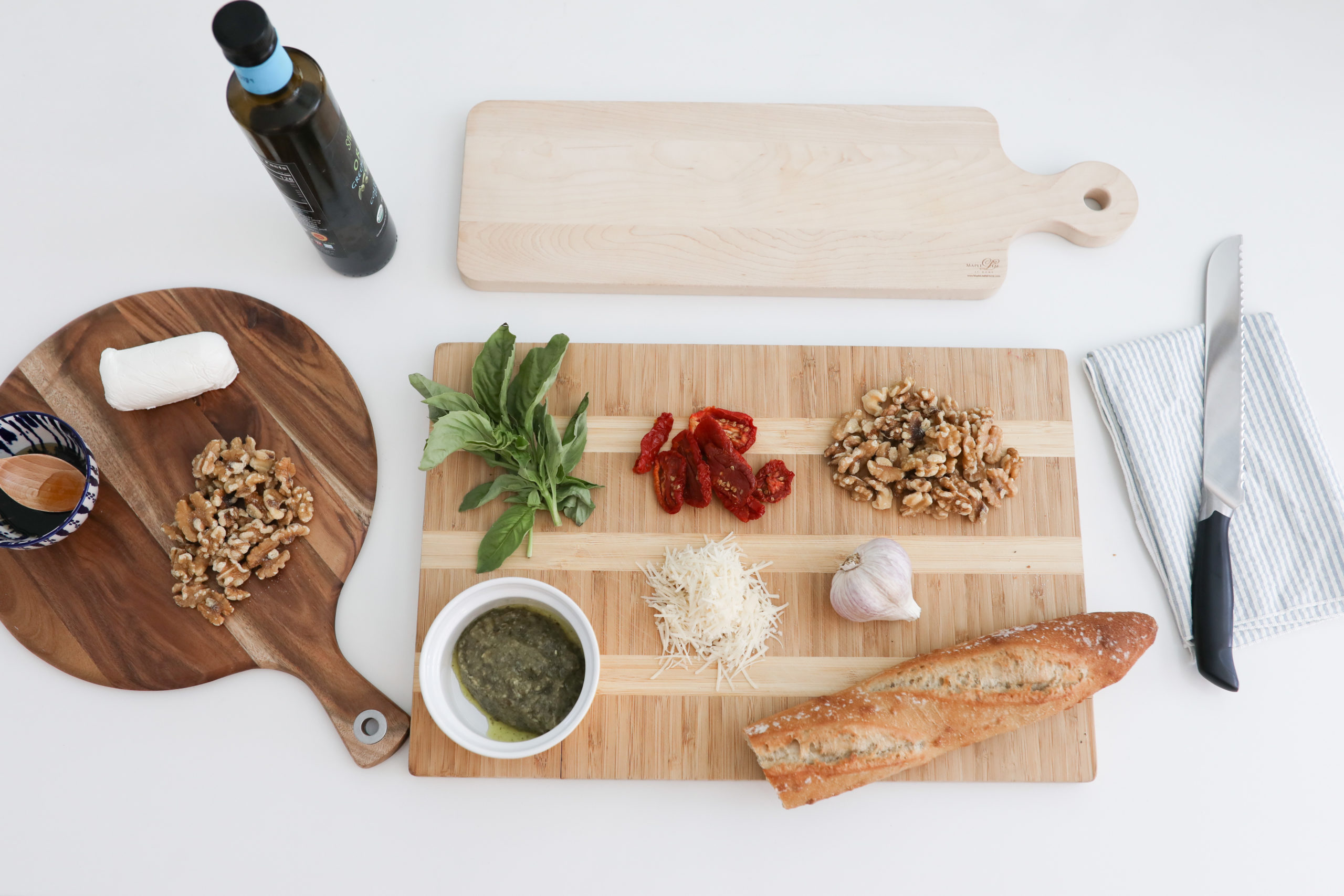 Crostini + Toppings
24, approximately 1/2″ thick, baguette slices
1/8 cup olive oil
1/4 cup basil pesto (homemade or store bought)
1/4 cup course chopped sun dried tomatoes (either dried or from a jar)
1/4 cup walnuts, chopped (optional: toasted)
Fresh basil (I got mine from my garden but linking for you guys if you don't have a garden!)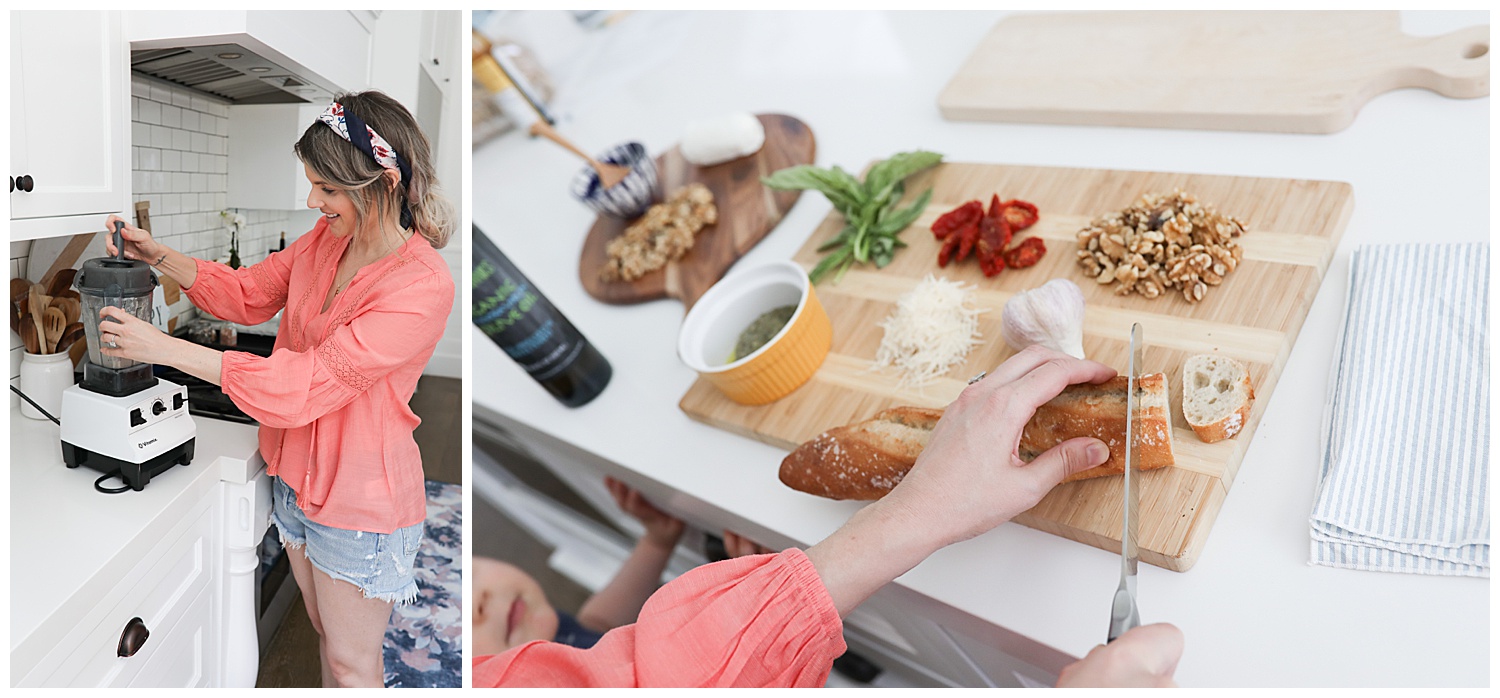 Instructions
First step is to preheat your oven to 350 degrees, that way it is ready to go once your ingredients are prepped!
You will then start this off by making the walnut parmesan cream. I actually like to double the recipe for this part because I will keep the extra in my fridge and use to it throughout the week on some veggies for a refreshing and delicious snack!!
If you have a food processor, that is the easiest way to make the cream, but a blender should work just as well! Start by adding in the 3/4 cup of California walnuts, water, and a clove of garlic. If you really like garlic like we do, add an extra clove or two! That's what we tried this past time and it was delicious. Blend it until your ingredients are mixed and are looking light and fluffy. You might need to stop the food processor or blender at times to scrape the sides as well.
Then, add the parmesan cheese and blend until well combined and fairly smooth. I mentioned it above in the ingredient list, but the parmesan can easily be substituted for vegan parmesan! When I make this, I do half regular parmesan and half vegan parmesan for Kevin. Both ways are sooo good.
Next, take your thinly sliced pieces of baguette and brush each side lightly with olive oil. Place on a baking sheet and put in the oven for about 8-10 minutes, or until golden crisp. All ovens are slightly different, so make sure to watch your crostinis closely the first time you make them. If you are choosing to do this recipe sans bread, you will not need to heat your oven!
If you are choosing to toast your walnuts for the topping, throw them in a skillet on the stove. Stir until they are a slightly darker color than they were originally and fragrant. Usually takes about 2 minutes.
Once the bread is toasted, top each slice with 1 teaspoon of your pesto sauce and 1 1/2 teaspoons of the walnut parmesan cream!
Top your crostini with walnuts and sun dried tomato. Add microgreens or some basil if you want a little garnish!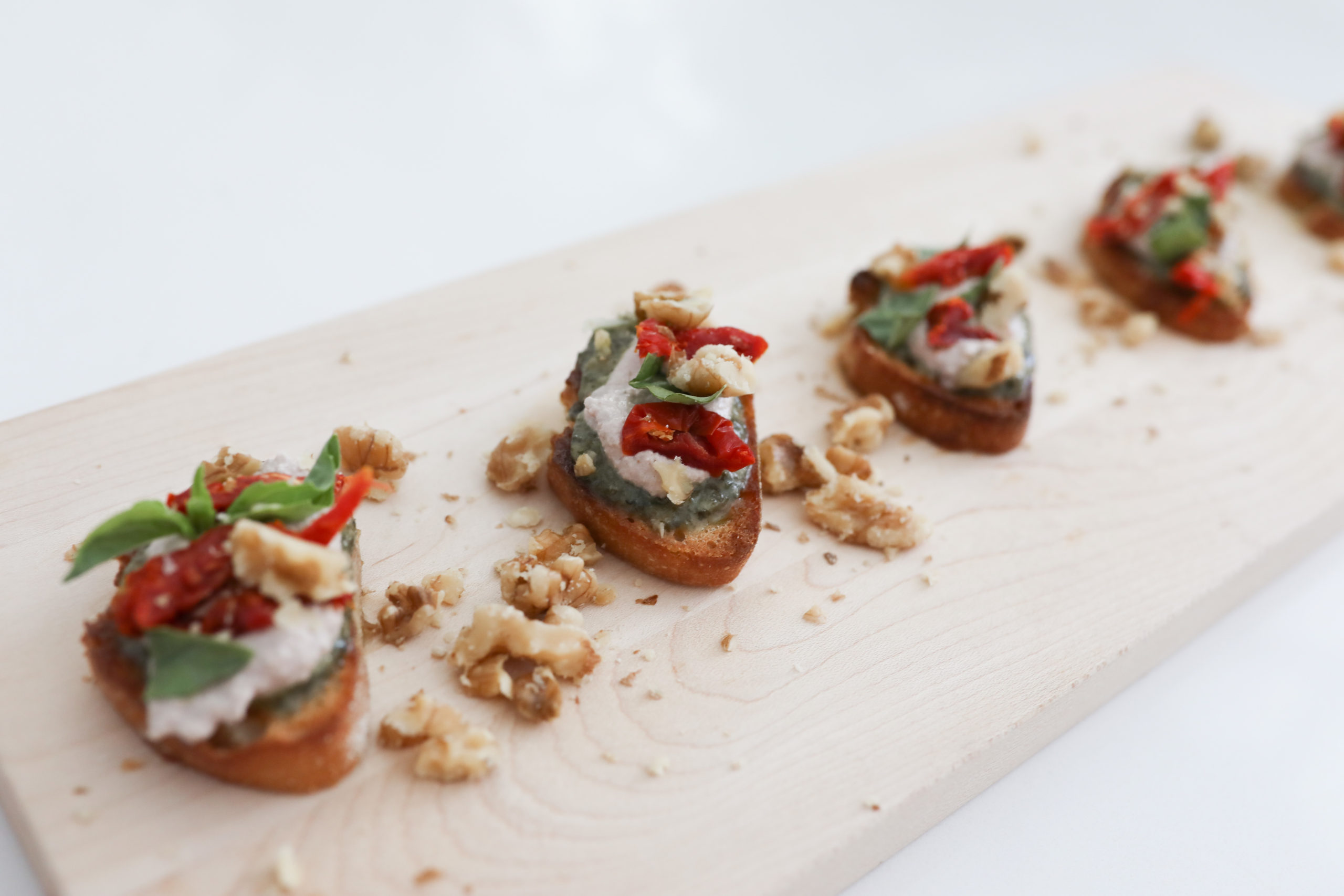 1. BAGUETTE | 2. OLIVE OIL | 3. BASIL | 4. SUN DRIED TOMATOES | 5. WALNUTS
Thank you!
I hope you give the recipe a try, and I definitely hope you give the Walmart+ free trial a try as well! In fact, sign up for the free trial and get all the stuff delivered so you can make this recipe ASAP!