– Thank you Walmart+ for sponsoring my blog and giving us such great deals!
If you've been following me for a while then you know it is with the upmost sincerity when I tell you guys how excited I get when I get a good deal on something! I know my mom instilled that in me from a young age. And just because I work with Walmart that does not take away from the fact that I truly am so so so so so excited for Walmart+ Weekend! Here's what you need to know!
What is it?
It's a 4-day long weekend event in June where Walmart+ members will be able to shop big deals on hundreds of products! Legit hundreds! Below are just a small handful of the products that you'll get exclusive deals on!
When is it?
June 2-5, kicking off on June 2nd at 12PM Pacific/3 PM Eastern. So mark your calendars and set your alarm!
Where is it? And who can shop it?
This is an online only event! And this is important – it is ONLY for Walmart+ members*! So if you're not a Walmart+ member, hurry up and sign up ASAP because you do not want to miss the exclusive deals that are happening during this event.
I'll put the link to sign up because legit shopping during Walmart+ weekend will likely save you more money than the entire yearly cost of the membership! So then you make up that money right away and then still have your membership for an entire year (and beyond because you will renew once you realize how awesome it is to have one!).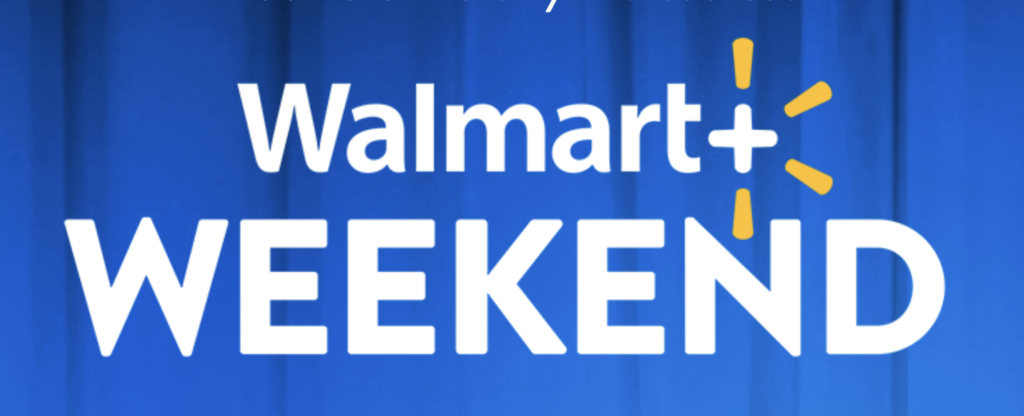 Other Walmart+ Benefits
If you don't already know the other benefits of being a Walmart+ member I'll list them out below. I've written dozens of blog posts about how it's been helpful to me over the years so feel free to check those out as well by searching Walmart+ on my site.
Free delivery from your local store with the s

ame

 

l

o

w

 

pric

es

y

ou

 

get

 

in

 

sto

r

es on fresh, high quality groceries. That means no unexpected fees or markups. Period.  *$35 order minimum. Restrictions apply.

Free shipping, no order minimum

**

 

Excludes

 

most

 

Marketplace

 

items,

 

location

 

&

 

freight

 

surcharges

More member prices on fuel than ever before!
Mobile Scan & Go makes shopping in the store fast and easy!

Early

 

a

c

c

ess

 

to

 

experien

c

es,

 

e

ve

n

ts,

 

and

 

deals! This one is n

ot available to trial members but I KNOW you'll wanna sign up after the trial. (While supplies last.)
Eeepppppp!!!! I'm so excited! What do you plan on getting from the sale based on the items above? I for sure I'm getting Riley the Lego set and the nail grinder for Owen's nails because we spent so much money taking him to the groomer to get that done so I wanna save there as well. And I'm considering the Razor Crazy Cart Shift. Anyone have one of these for their kiddos? Tell me what you're getting in the comments below!
*Available to paid Walmart+ members only. While supplies last. Online only