Oh my gosh you guys, the launch yesterday was so wonderful and exciting and I am just so grateful that I got to be a part of it! To see all of your orders come in just makes me so excited for all of you that are going to get to experience what I've experienced with FOCL since I started taking it.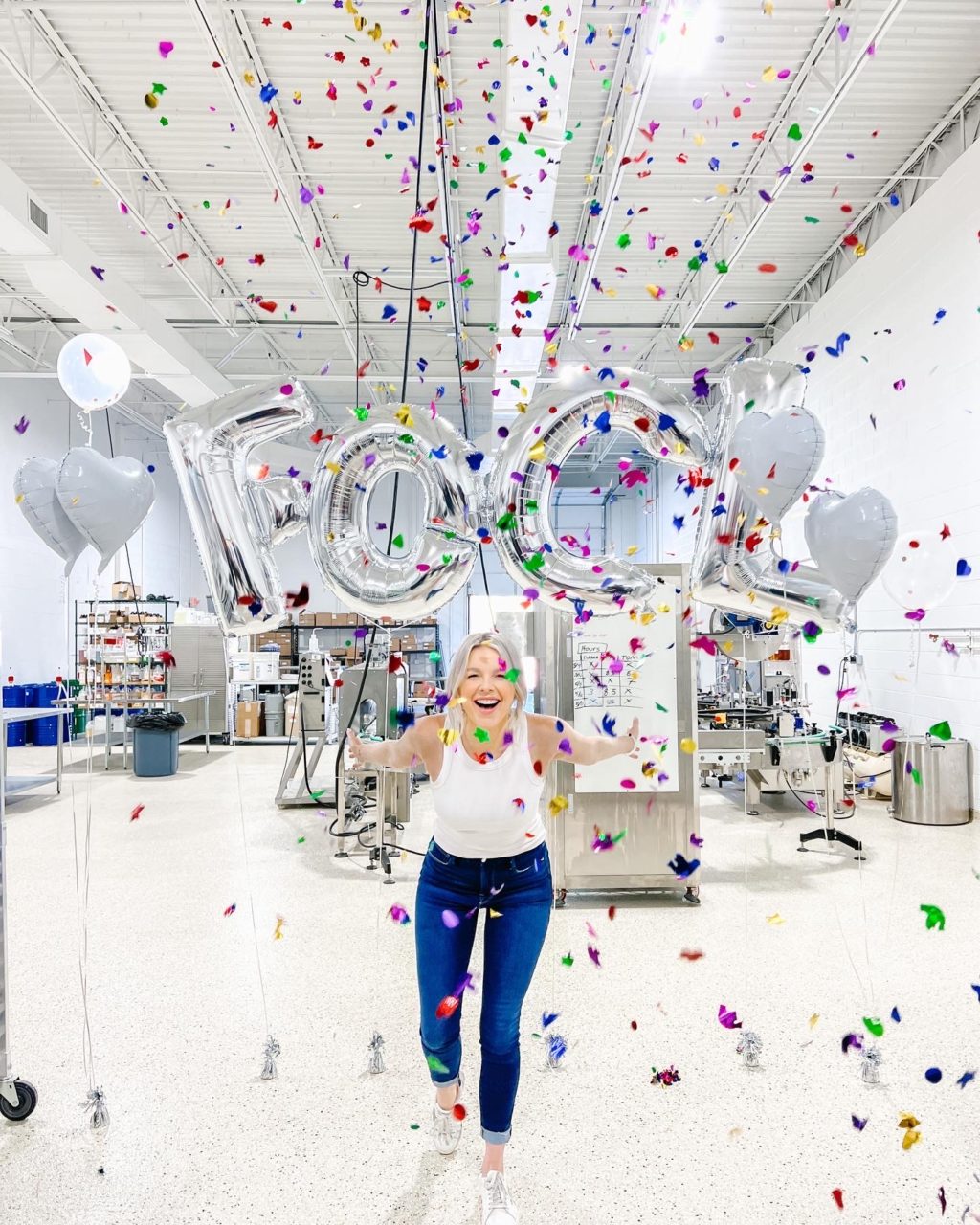 If you follow me on Instagram, then you know I'm always sharing little tidbits about CBD and why I love it so much to help me sleep. Well because I was organically sharing that with you guys, the brand noticed and asked me to partner with them to create my own line within their brand! I was absolutely thrilled to get that email from them! And here's something I think is important that you guys know. They offered to pay me to do the partnership with them, but instead of accepting that payment, I asked FOCL if there was anyway they would consider just letting me be a small part of the company because I believe in what they're doing so much. I'm so happy to share that they agreed and were so thrilled that I really believed in the product enough to want to truly team up rather than just get paid to talk about a product. I'm sharing that with you guys cause I want you to know how much I truly believe in this brand in this product. It's absolutely transformed the way I sleep and I think it can for you too!
All that said I know there's a lot of misconceptions about CBD out there so I wanted to give you guys some information about it in case you have questions. Not all CBD is created equal and the fact that you can get FOCL, the absolute best CBD out there, at such an incredible price right now is just so amazing! Not only is the bundle I created already discounted by almost $20 by buying them together, but you can use the code ALI20 to get an additional 20% off! That's $50 off by buying this bundle and using my code! It's worth every single penny and I hope you guys love it so so so much!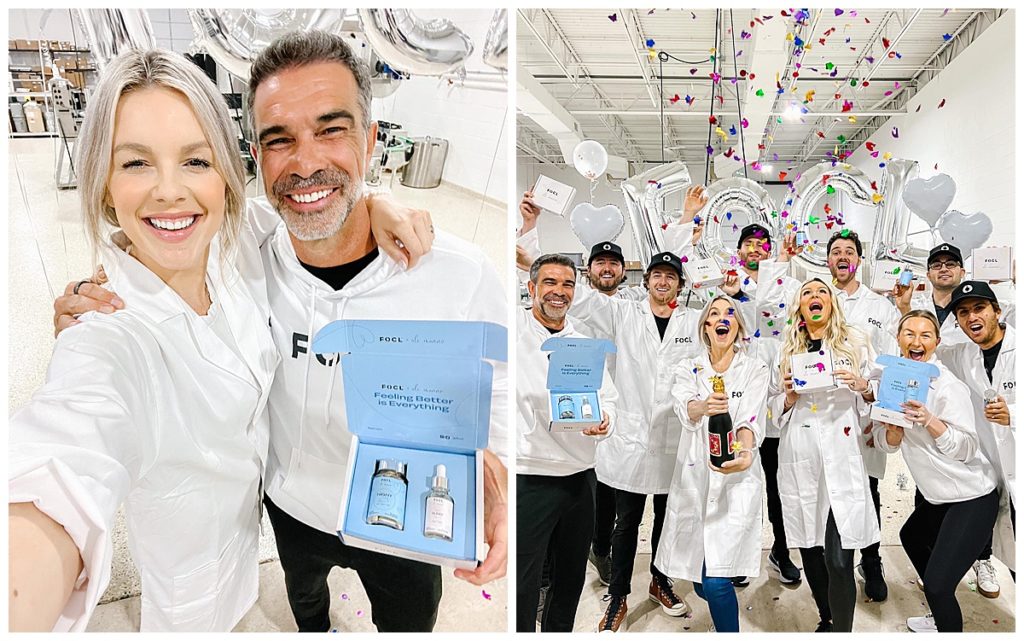 About FOCL x Ali Manno Sleep Bundle
What is the difference between FOCL Night and Sleep Drops?  FOCL Night is a nighttime supplement that contains a moderate dose of CBD plus herbs and botanicals that are known to support better, deeper sleep. FOCL Sleep is a tincture that contains a higher dose of CBD + CBN. Many people combine these two products for optimal results – which is why I chose these for my bundle. I love them together!!!

The Ingredients!
FOCL Night combines ancient herbs, soothing botanicals and premium CBD to support deep, restorative sleep. Born from nature, backed by science. 
Valerian: Also known as "nature's valium," valerian root has been used for millennia to help people relax and get a good night's sleep. 
Hops Flower: Another ancient herb, hops flower is thought to contain sedative properties that can be used to aid insomnia, depression, stress and generalized anxiety. When combined with valerian root, hops flower can support healthy rest cycles and improve the overall quality of sleep.
Ashwagandha: Is yet another ancient adaptogen thought to optimize brain functioning, reduce inflammation while relaxing both the body and the mind. 
Purple Passion Flower: Known as a traditional method of alleviating anxiety and insomnia, the GABA-boosting potential of Purple Passion Flower is thought to support deep relaxation as well as a good night's sleep. 
Griffonia simplicifolia (5-HTP): The seeds of the Griffonia simplicifolia plant contain powerful amino acids called 5-hydroxytryptophan. Also known as 5-HTP, these compounds are thought to boost serotonin and melatonin levels, processes vital to provide relief from conditions like depression, anxiety, and insomnia. 
Premium CBD: At 20mg, this is an ideal nighttime dose of CBD. Known to calm the mind and support better, deeper sleep. 
Effective, holistic ingredients for a restful night's sleep. Our sleep drops are a blend of:
Organic CBD + CBN: CBD is the most popular cannabinoid, and very effective for sleep when used in higher doses. CBN is another beneficial cannabinoid found in the hemp plant. Like CBD,  CBN has beneficial properties that are thought to improve sleep, reduce pain and inflammation and alleviate nausea. Together, CBD and CBN produce the "entourage effect": The active ingredients of each cannabinoid are enhanced  through synergy. As a result, CBD + CBN = Sound, restorative sleep.
Organic MCT Oil: As a carrier oil, we use Organic MCT Oil, derived from Organic coconuts. There are many benefits to using MCT oil as a base for tinctures. For one, it increases bioavailability, or absorption, of CBD. In other words, consuming CBD infused oil allows for the maximum amount of cannabinoids and nutrients to enter your bloodstream. MCT oil is also thought to contain neuroprotective qualities to support a healthier brain. 
Organic Lavender: The benefits of lavender go beyond its aromatherapeutic value. Lavender plants contain a ton of medicinal qualities that can support improved sleep, the alleviation of pain and inflammation, and enhanced mood. It can also act as an antiseptic.
Organic Peppermint: Peppermint is a highly versatile plant packed with healthful benefits. In addition to its invigorating flavor, it can be used to aid digestion, treat sinus issues, boost energy and promote relaxation. 
Organic Stevia: Our Sleep Drops are naturally sweetened with plant-based Stevia, not refined sugar – which delivers the sweetness without the extra calories.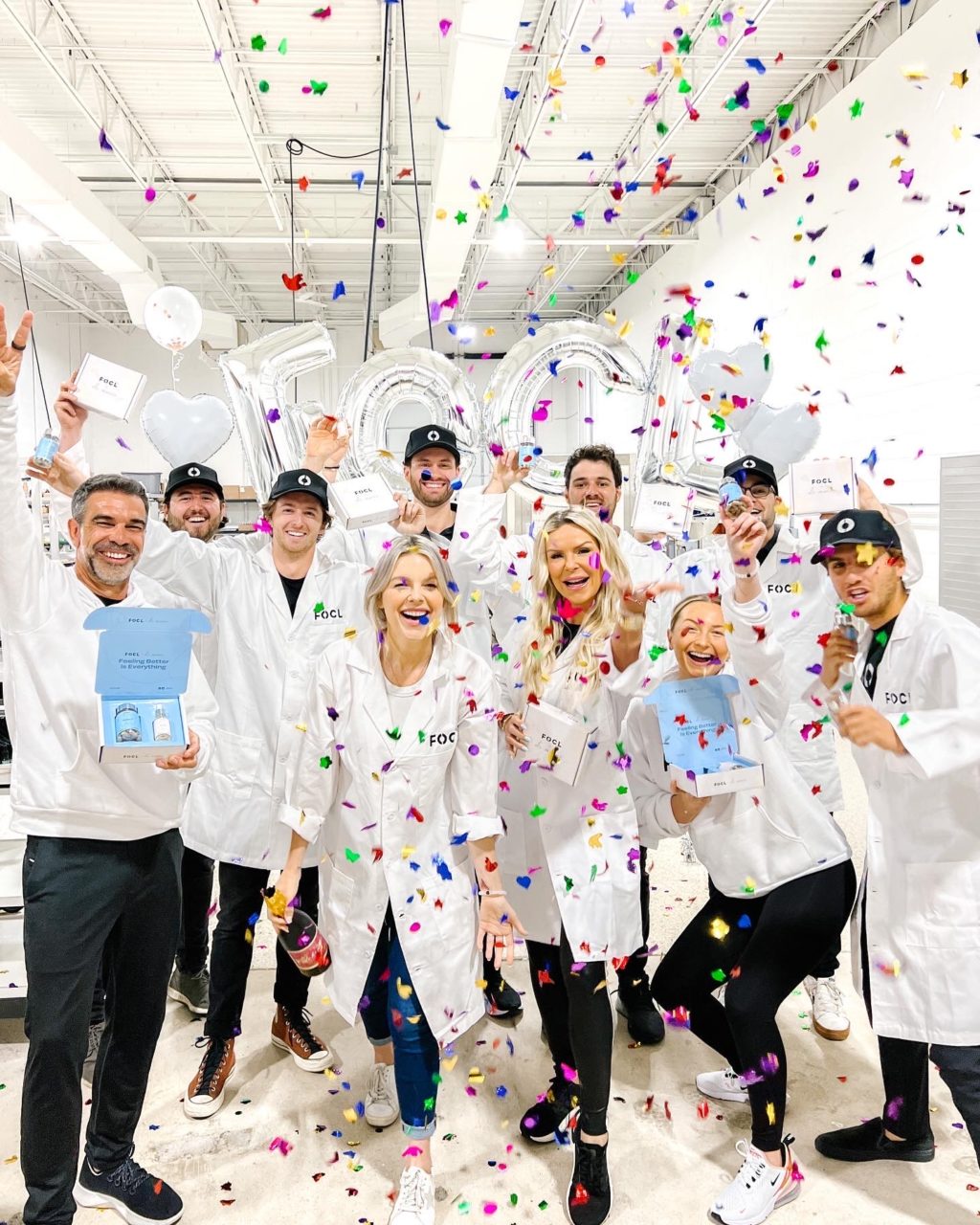 Learn More About CBD and Some Myth-busting Below
What is CBD?
Cannabidiol (CBD) is one of more than 100 chemical compounds, or cannabinoids, found in cannabis. THC is the most prevalent cannabinoid of the marijuana plant, while CBD is the dominant cannabinoid of the hemp plant. THC is known for its psychoactive effects on the brain ("the high") while CBD has become widely known for its sedative, anti-inflammatory effect on the body and ability to promote a deep sense of calm. 
Since its introduction to the wellness market, CBD has earned its reputation as an all-natural remedy to reduce pain, inflammation, while alleviating certain forms of epilepsy, anxiety, and sleep disorders. Since its availability on the legal market, consumers continue to trade in their pharmaceuticals for CBD because it's virtually free of the side effects linked to OTC drugs like traditional pain meds and prescription sleep aids. CBD may also be useful in improving certain mood disorders, speeding up athletic recovery, supporting healthy skin, aiding digestion and enhancing brain health.
Common Myths about CBD
CBD is just a wellness fad.

CBD Can get you high.

There's no scientific evidence that CBD actually works.

CBD may be illegal.

CBD is addictive.

There's no difference between hemp seed and CBD oil.

CBD makes you tired.
Can CBD get you high?
Unlike THC, CBD is considered a non-intoxicating substance, and is not associated with feelings of inebriation or euphoria. Having said that, there are those who may feel some mood altering effects, depending on factors such as how much CBD they consume, personal tolerance, age, weight or metabolism. 
Is CBD Safe?
Yes. But much of this depends on who's manufacturing the product. CBD in and of itself is a safe, effective, plant based substance that works in tandem with your own endocannabinoid system to produce a wide range of beneficial effects such as improved sleep, mind/body relaxation and mental clarity. It's important to choose third-party tested products that use safe/healthy practices to prevent exposure to heavy metals and other impurities that may be introduced during the manufacturing process.
How Does CBD Work?
Evidence suggests that CBD works by stimulating the complex network of receptors throughout the body. This network is called the endocannabinoid system (ECS). The ECS is thought to help our bodies maintain homeostasis through the regulation of vital system functions such as mood, memory, body temperature, appetite, circadian rhythms, and immune response.
Once CBD enters your bloodstream, it signals your ECS to produce its own chemical compounds, called endocannabinoids- which circulate throughout the body and ultimately bind to specific cannabinoid receptors within your body. They fall into 2 categories:  
CB1 receptors are found inside the central nervous system, and are thought to regulate processes such as appetite, mood, memory, movement and the pain response.
CB2 receptors, which are located in the peripheral nervous system, are thought to manage anti-inflammatory and immunosupressive functions. 
What's the difference between CBD and THC/marijuana?
While both are cannabinoids, CBD is only prevalent in the hemp plant, while THC is the primary cannabinoid of the marijuana plant. Both are thought to contain health benefits but THC is a well known intoxicant capable of producing intense feelings of euphoria. CBD, on the other hand, is associated with its sedative, anti-inflammatory and pain relieving effects on the body.
What's the difference between hemp seed oil and CBD oil?
Hemp seed oil is derived from hemp seeds but it doesn't contain CBD. CBD oil is made from the stem, bud, flower and leaves of the hemp plant, and contains concentrated levels of CBD. Both can be taken orally or applied topically, but offer different effects.
How long does CBD take to kick in?
It depends on a few factors. For those new to CBD, it's best to start off with the recommended serving size, wait for an hour or two to assess its impact on your physical and mental state and increase in small increments if needed. There's a bit of trial and error involved when trying a new product, so give yourself plenty of time to find a serving size that meets your needs.
How long do the effects of CBD last?
Depending on factors such as strength of dose, tolerance and metabolism, the effects of CBD can last as long as 6-8 hours.
Is CBD available in different forms?
Typically, CBD products are made from CBD extract, a substance (typically an oil) developed by a process that separates the cannabinoid directly from the hemp plant. There are three different forms of CBD extract: full spectrum, broad spectrum and CBD isolate. Full spectrum hemp extract contains the naturally occurring compounds from the whole plan, including all cannabinoids (such as CBD, CBN, CBG and up to 0.3% THC), terpenes, flavonoids, fatty acids and other elements found in hemp. Broad spectrum contains the same properties as full spectrum – except it's THC free. CBD isolate is exactly what it sounds like: It's pure CBD, and nothing else.