*Thank you Walmart+ for sponsoring this post so I can tell everyone how to save money on gas!
Oh my gosh, the price of gas these days is so crazy! I know it's been all over the news but I honestly thought the price they were displaying was a mistake when I pulled into the gas station the other day to fill up. Nope. It was correct. Gas prices are high! That's why I am so so so excited to share with you guys the new Walmart+ membership benefit, and it couldn't have come at a better time.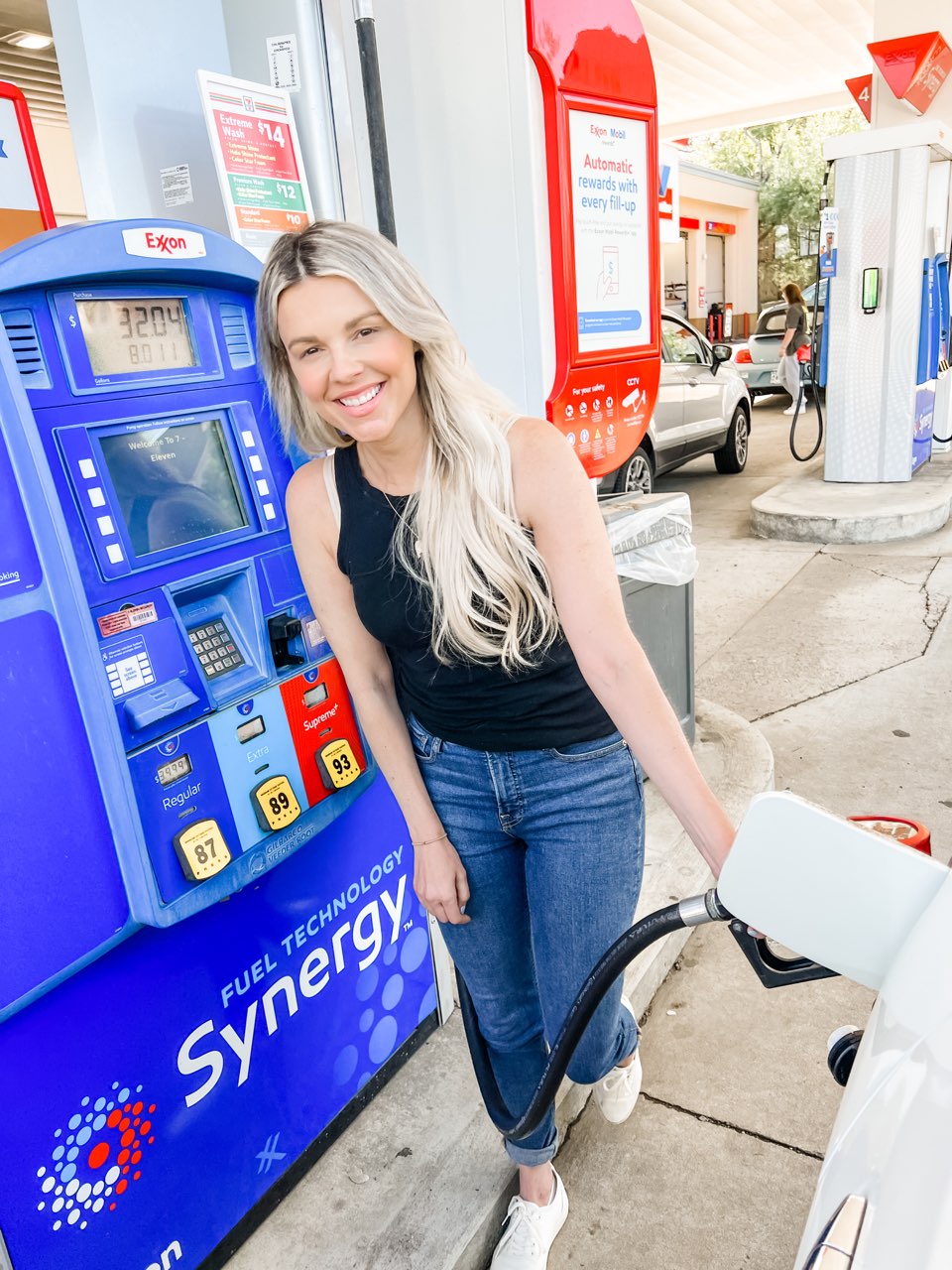 Starting April 20th, Walmart+ members will now have access to fuel discounts at over 14,000 gas stations nationwide! That's right! Walmart+ members will now save up to 10 cents per gallon at Exxon and Mobil gas stations, and at select Walmart and Murphy gas stations in 48 states across the country! The fuel discount varies by location and station and are subject to change. But definitely check out the discount at your local Exxon, Mobil, Walmart, and Murphy gas stations!
As a Walmart+ member, we've always had access to member pricing on gas at 500 Sam's Club locations. But now there are so many more options, which is amazing!
It's super easy to get the discount. Whenever you're at any Walmart, Murphy, Exxon or  Mobil station, just sign into your W+ account in the Walmart app and follow the instructions. Then select your grade and begin fueling – just like that, you're saving money on gas. Which I know we all need right now!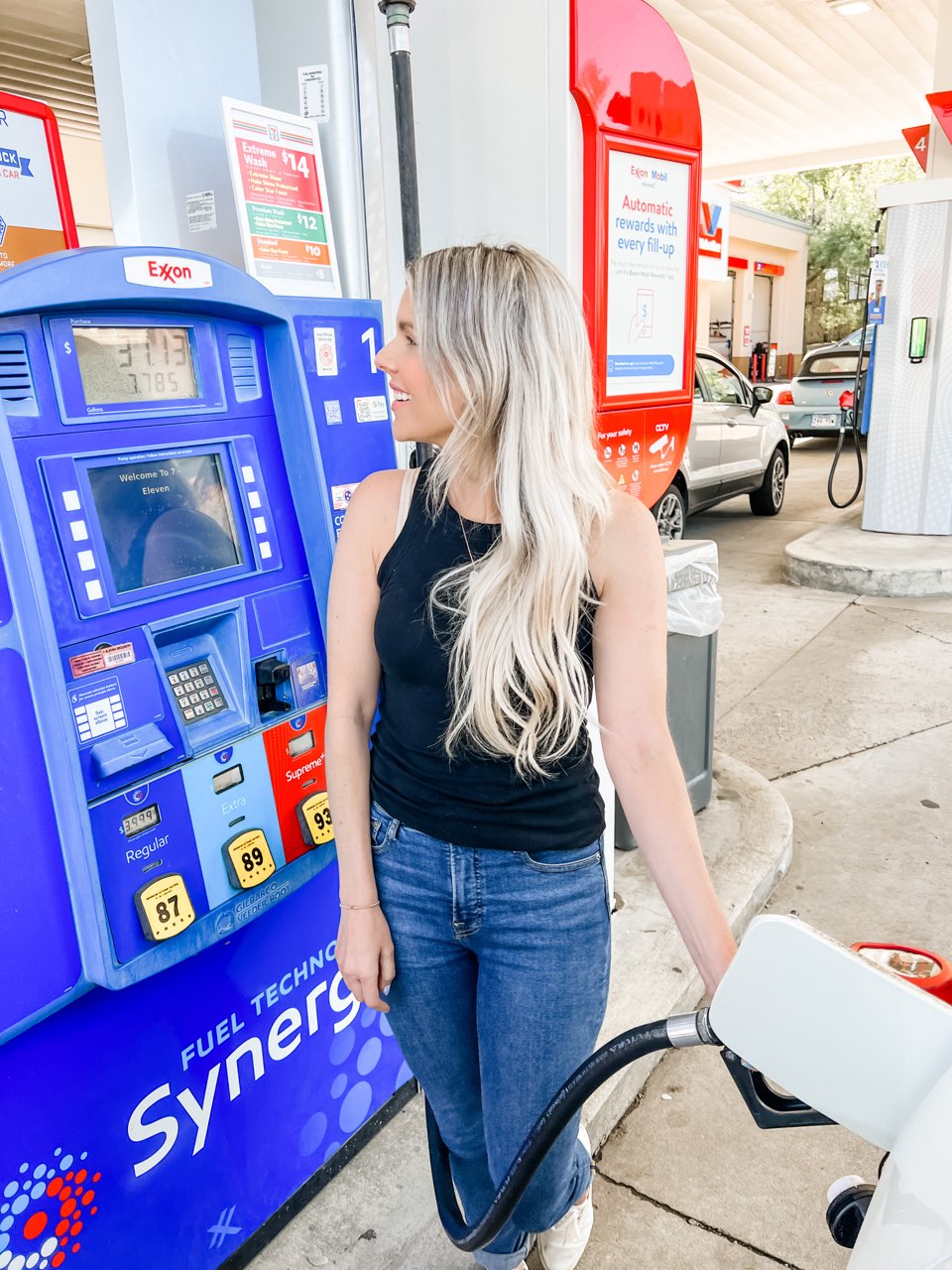 You probably know this if you're an avid reader of my blog, but there are so so so many other amazing benefits for Walmart+ members. I'll list all of the benefits below and I highly encourage you to take your time reading through it and just think about all the ways that each benefit could help you and save you money. Think about all the products at Walmart and how often you could use the free shipping or delivery from your local store.
Other benefits include everything below & more:
Free delivery from your store with the s

ame

 

l

o

w

 

pric

e

 

y

ou

 

get

 

in

 

sto

r

es on fresh, high quality groceries. That means no markups or hidden fees. Period. They're not like those other guys  *$35 order minimum. Restrictions apply.
Free shipping, with no order minimum

**

 

Excludes

 

most

 

Marketplace

 

items,

 

location

 

&

 

freight

 

surcharges

More member prices on fuel than ever before!!!
Mobile Scan & Go makes shopping in the store fast and easy!

Early

 

a

c

c

ess

 

to

 

experien

c

es,

 

e

ve

n

ts,

 

and

 

deals! This one is n

ot available to trial members but I KNOW you'll wanna sign up after the trial. (While supplies last.)
At a minimum, sign up for their free trial today and start saving on gas!!! Once you start saving money on gas, you'll never want to go back paying full price!
So sign up and sit back, imagine your life getting easier and all the money you'll save, and enjoy everything a Walmart+ membership has to offer!