Gearing up for game day! You guys know we just moved to Nashville from Los Angeles, so I am so so so pumped that the Rams are playing!!!! Super happy for all the Bengals fans out there too! I'm just so excited that it's the Rams because it makes me more invested in the game!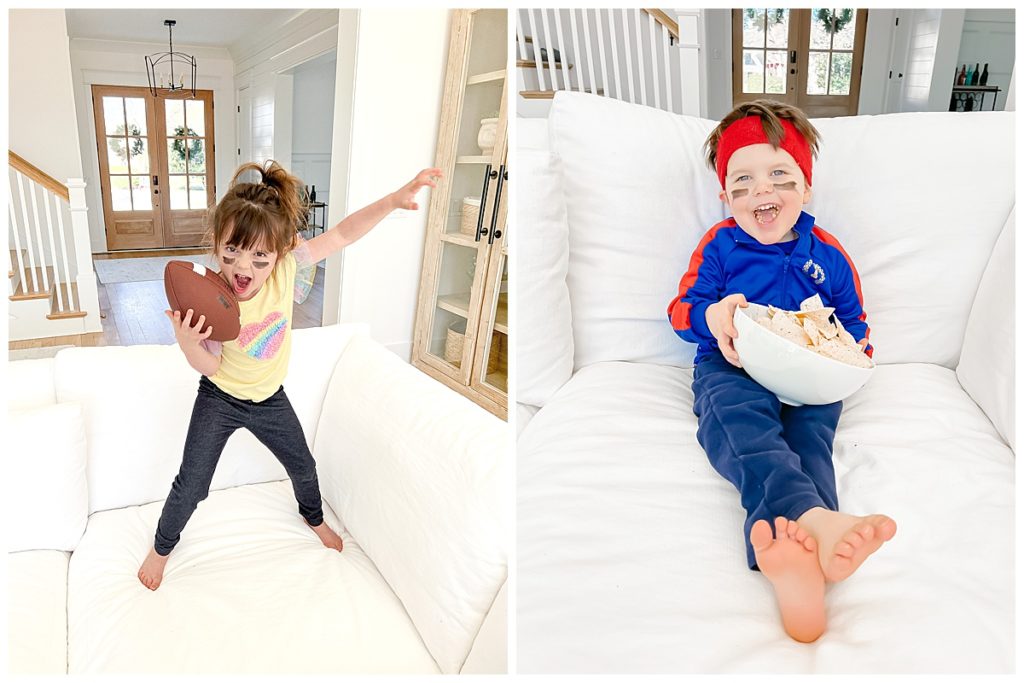 I wanted to write this blog to tell you guys that now is the absolute perfect time to sign up for a Walmart+ membership and use their 30-day free trial. Walmart+ sponsors my blog and I'm so grateful they do because this is going to help so many people! I'm sure sooooo many of you out there reading this probably need last minute groceries for game day and by signing up for the Walmart+ 30-day free trial you can get them delivered to you for free as long as you spend $35. Some restrictions apply, but I've never run into any of them.
I am FOR SURE using my Walmart+ membership to get ready for the game and so so so grateful to have it! There's so many great benefits for having my membership, but the free grocery delivery is clutch right now. I will link some of the items we got for game day below the photos if you're curious. I got food for the adults and the kiddos.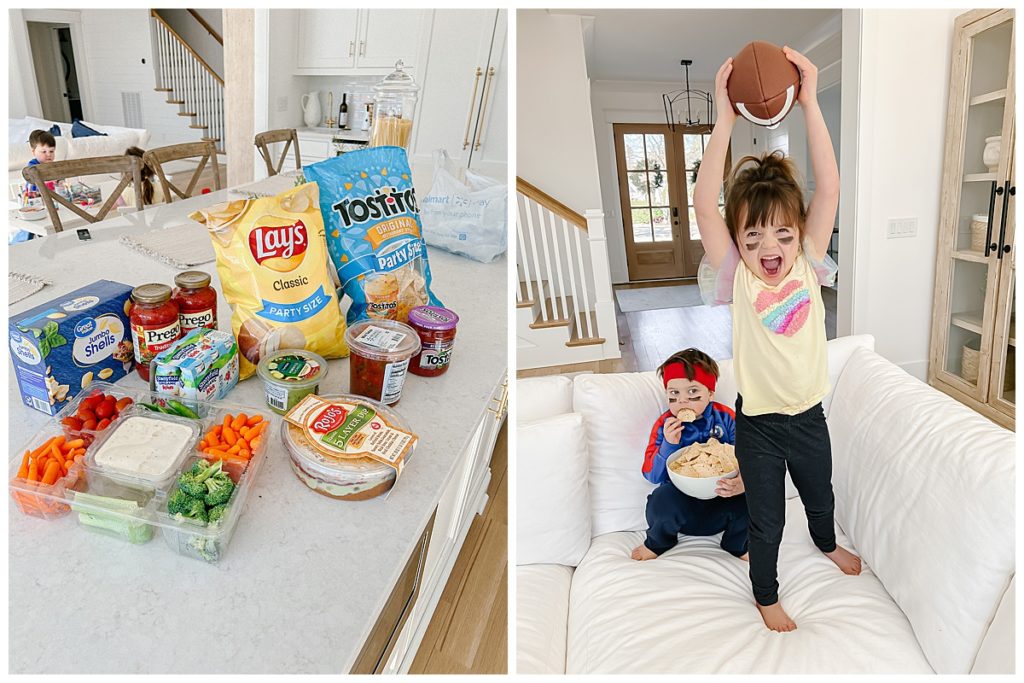 1. VEGGIE TRAY WITH BUTTERMILK RANCH | 2. LAYS | 3. 5-LAYER DIP | 4. FRESH MILD SALSA | 5. RESTAURANT STYLE SALSA | 6. SOFT PRETZEL BITES | 7. PARTY SIZE TOSTITOS TORTILLA CHIPS | 8. GUACAMOLE
By the way, it's not that we don't want to go into the store to grocery shop, but sometimes there just isn't the time! I am sure that many of you can relate to that with work, school schedules (especially if you have kids at two different schools), after-school activities, making time for dinner and straightening up the house… the list goes on and on to all the reasons why I run out of time in the day, and I am just so grateful that there is an option to help me out!
Also, I don't know if you guys realize this, but a lot of the grocery delivery services charge more for your items than what you would pay if you got them yourself in the store. But Walmart+ doesn't do that! You'll get the same low prices that you get in the store without any mark ups. I've legit tested it and put the exact same items in my cart with another delivery service and then with my Walmart+ membership and there was a huge difference in the total price for the exact same items from both stores.
I'm telling you the membership fee, which is only $12.95 a month or $98 a year after your free trial, pays for itself so so so quickly. If you're not ready to commit to the fee just yet, just do the 30-day free trial and see what you think! So do the trial, see how much you use it and then decide if it's right for your family. It's worth every penny in my opinion, I'd even pay more for it!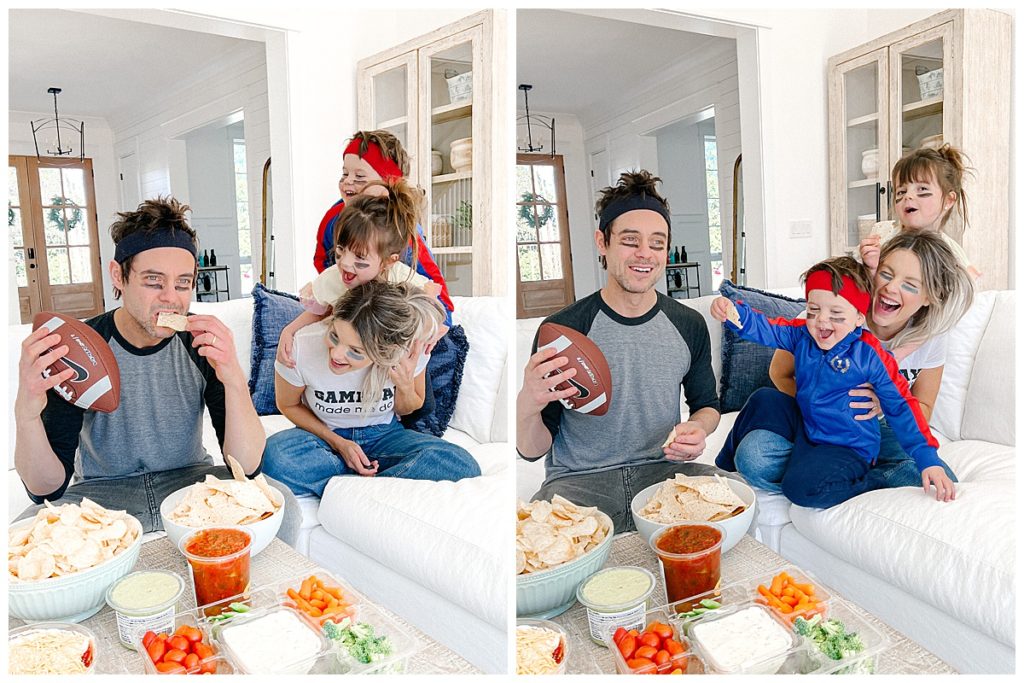 1. VEGGIE TRAY WITH BUTTERMILK RANCH | 2. LAYS | 3. 5-LAYER DIP | 4. FRESH MILD SALSA | 5. RESTAURANT STYLE SALSA | 6. SOFT PRETZEL BITES | 7. PARTY SIZE TOSTITOS TORTILLA CHIPS | 8. GUACAMOLE
Other benefits include everything below & more just so you guys know:
Free delivery from your store with the s

ame

 

l

o

w

 

pric

e

 

y

ou

 

get

 

in

 

sto

r

es. That means no markups or hidden fees. Period. They're not like those other guys 😉 *$35 order minimum. Restrictions apply.

Free shipping, no order minimum 

**

 

Excludes

 

most

 

Marketplace

 

items,

 

location

 

&

 

freight

 

surcharges

Rx for less. *The program is not insurance and cannot be combined with insurance.
Member prices on fuel.
Mobile Scan & Go will make shopping in the store fast and easy!

Early

 

a

c

c

ess

 

to

 

experien

c

es,

 

e

ve

n

ts,

 

and

 

deals! 

Not available to trial members.  While supplies last.
At a minimum, sign up for that free trial today and order your game day groceries! Once you try it out the first time, you'll want to do it every single time, and like I said it's free as long as you spend $35. I don't think I've ever gone to the grocery store and not spend at least $35 so I don't even flinch at that (restrictions apply).
Oh and I will link Molly's tee since I got some DM's about it. It's so cute and comes with a rainbow tutu!
Okay, now tell me who you're cheering for in the comments below! I know Bengals fans are super passionate, so I expect to see a lot of people commenting for them! I'm just excited to have these two teams playing as each other in the big game!