My first blog post of 2022! Welcome! If you follow me on social media then you probably know that my focus going into 2022 is self-care. Last year my focus was hydration and I really wanted to stay hydrated throughout the year and I'm pretty proud to say that I did a dang good job of that. And while that was a form of self-care, this year I'm realizing that I really need to make taking care of myself – both mentally and physically – even more of a priority. As many of you know, I got shingles last year and my doctor attributes that to stress. So going into 2022 I am going to really try to put self-care at the top of my mind for each and every decision I make. And you guys know I work with Walmart and they are a sponsor of my website and because of that relationship, I often share times in my life when Walmart+ was helpful to me. These aren't made up stories for me to tell you about their service. These are actual things that happened in my life when I use it that I'm sharing. I hope you guys know that.

Sometimes self-care is going to look like treating myself to a pedicure. Sometimes it will mean making sure my heart is full by spending more time with my family. Sometimes it may mean putting a show on for my kids so I can work out. Whatever form it may take, I'm making a commitment to myself now to make it a priority this year. Because when I'm my best, my family is at its' best. And of course Kevin too. I told him he should make this his focus word for 2022 as well.
Here is a breakdown of how I plan to make self-care a priority this year. And this is just what self care looks like to ME. It may look different to you and that's the point! My needs may be different than yours.
What self care looks like to me…
Working out
Dates with my husband
More time with my children (good for my heart)
Use my Walmart+ membership whenever possible (less errands + more time at home)
On the flip side… GO OUT MORE to do things I love
Babysitter more than once every 2 months (even if it's so Kevin and I can watch movie)
Use the massage gift card that my Facebook group gave me (how have I not used that or gotten a massage in like 5 years?!?!)
Hikes – I used to love to go hiking with friends before kids
Reflection and gratitude – I realize that I am lucky  to be able to make self-care a priority. I want to acknowledge my blessings everyday.
That's my plan. (Any other ideas? Leave them in the comments below) And I mean this wholeheartedly, my Walmart+ membership is going to play a big role in self care for me this year. I've found time and time again Walmart+ has just been such a help to me and I hope you guys will find that it's such a huge help to you as well.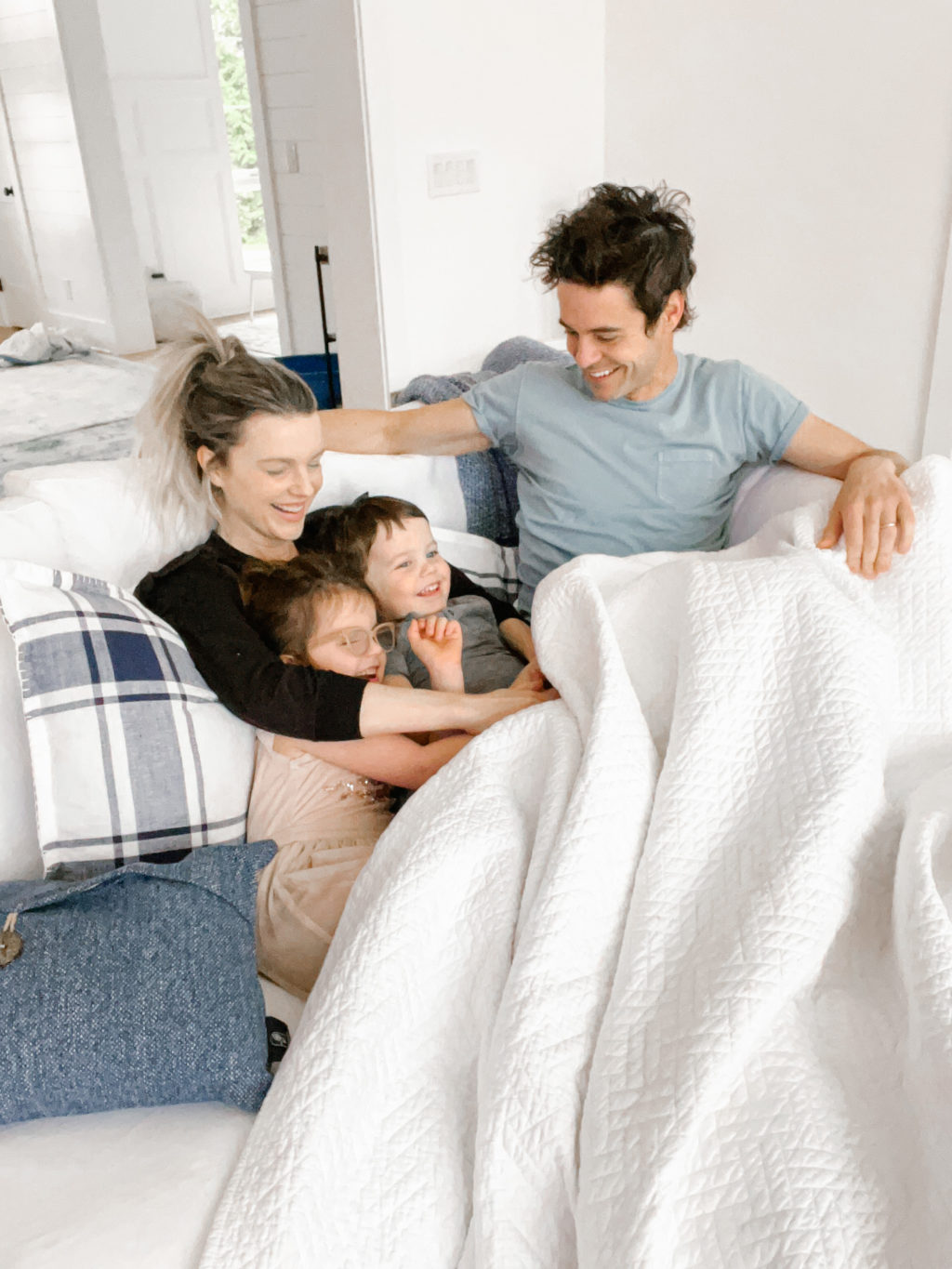 Unlimited free delivery from your local store
Over the holidays I found the unlimited free delivery from my local store most helpful. There are some restrictions and a $35 minimum FYI. But I can always think of something I need from Walmart to hit that minimum like hand soap or toilet paper. I seriously cannot even recall how many times we've used the free delivery from our local Walmart. Once we used it because Mimi wanted to create memories with the kids and decorate a tree but we didn't have an extra one so we ordered one with free delivery from our local store.
We also used it when Molly had a holiday performance at her school and I realized two days before that she needed tights since all the kids were supposed to wear a certain dress code for the performance. We didn't have any so I hopped on Walmart's site and I ordered some free delivery from my local store. And again to reach the $35 minimum I added some flowers for the grandparents to give her after the show and a few other things I needed for the house.
I also used it 2 days before Christmas to get VERY last minute gifts and they were delivered from the local store the very next day! I was SO grateful for this because I didn't want to have to brave the holiday crowds. Thank you to the delivery people working hard to make this available to us!!!! I made sure to give a very nice tip that day!
And there's grocery delivery! What's so great about that is you pay the same prices that you would pay if you were in the store, unlike some other grocery delivery services. We used it because we were home with Mimi, Papa, and uncle Ryan and realized that since we were all together as a family we should make some of Mimi's favorite recipes. And in general I just use this benefit when I realized I don't have food for the kids lunches. It's beyond helpful!
And in general over the holiday break, Kevin and I have just been trying to relax and enjoy our family as much as possible instead of running errands, so I've used it time and time again so I can stay home and snuggle on the couch with my family like I'm doing right now. Again I'm gonna bring this back to self-care. Less time running errands to get things from the store means more time at home taking care of myself and spending time with my family.
Free shipping – with no order minimum from walmart.com
With ordering last minute gifts I used this benefit so many times! Actually now that I think of it, maybe even more than the free delivery from my local store. I used it when I realized I needed batteries for one of the kids toys for Christmas. I used it this morning when I saw another top I want for my upcoming affordable Friday post that's under $20. Which by the way if you love to shop my affordable Friday post and you have a Walmart+ membership, you'll be able to get so many of the super affordable items I talk about with free shipping without having to hit a $35 minimum! But just so you know, this does exclude most Marketplace items, plus location and freight surcharges.
But get this, people who aren't Walmart+ members have to spend $35 to get free shipping from walmart.com. But not Walmart+ members! Saving on all the shipping charges by far pays for the membership for me.
Other Benefits
I highly encourage you to check out all of the benefits here. Like how you can save money on your prescriptions and on fuel for your car! Truly consider trying it!
Free Trial
You can even do a free trial to test it out and see if you like it. And then after that, you can pay $12.95 monthly or $98 a year. I highly recommend doing the $98 a year because you save even more since that breaks down to just over $8 a month. Think about that. On almost any website you go to, you'll spend about $8 on shipping for one order. So for just over $8 a month (if you get the yearly membership) you get ALL of these benefits! It really is worth every penny and you're gonna save so much!
I hope you give it a try! And if you're already at Walmart+ member please comment below and tell me how it's helped you. Tell all of us! For the people who are reading this, it's helpful to hear my experience but I'm sure it would be even more helpful to hear yours! So please share in the comments below!
Happy new year you guys! And if you have a word or resolution for 2022 I'd love to hear it! Share those in the comments below as well!