A huge thank you to Walmart+ for being such an incredible supporter and sponsor of my blog, and really just of my life! Ha!
Hi guys! You've seen me write about my Walmart+ membership so many times, but seriously keep reading because this is huge! I'm sure so many of you have heard about how there are supply chain issues all across the world and so many stores are essentially going to have empty shelves this holiday season. So it is truly more important than ever to start planning ahead for holiday gifts for friends, family, and let's be real, ourselves! That's why I'm super pumped about my Walmart+ membership and that I'm getting early access to their online Black Friday sales!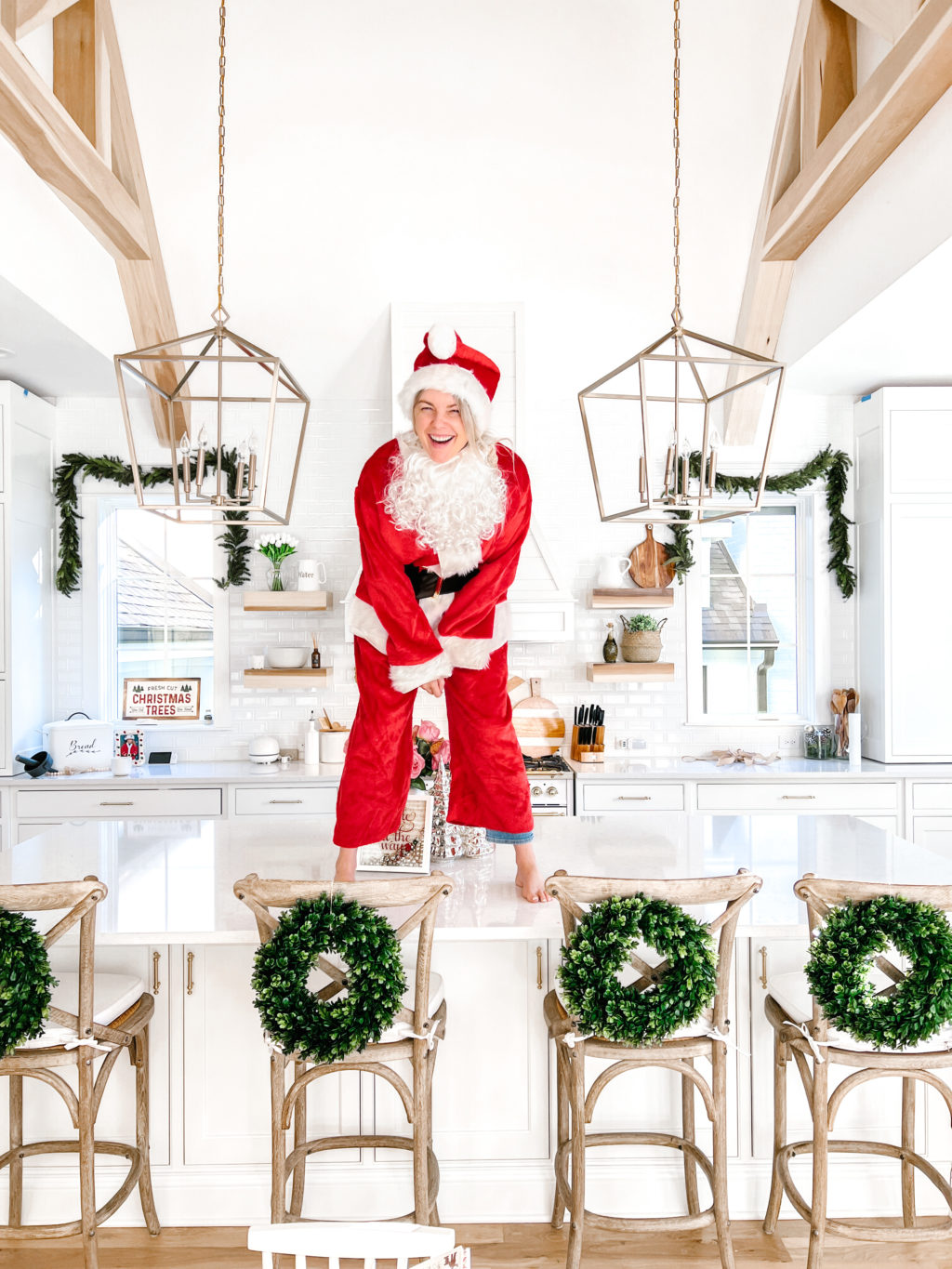 1. Walmart+ 2. SANTA OUTFIT | 2. WREATHS | 3. FISHING LINE 
You guys have seen the stories in the headlines about how long the lines normally are and how quickly the hot ticket items sell out around Black Friday. Well, as a Walmart+ member, you will have a never-before offered opportunity! I'll put the link here to sign up because trust me you want to. This year, Walmart+ members are going to get early access to Black Friday online deals (Not available to trial members. While supplies last), which not only is going to save you a bunch of money and get you a head start on your holiday shopping, but it's also gonna save you a trip to the store.
Here's the thing, in past years, because trust me it's happened to me, some of the hottest Black Friday deals at Walmart sold out very fast because they're such hot ticket items. But with early access, you'll get first dibs on those items and such a better chance to get them! Every single online Black Friday deal is included. Nothing is excluded or held back!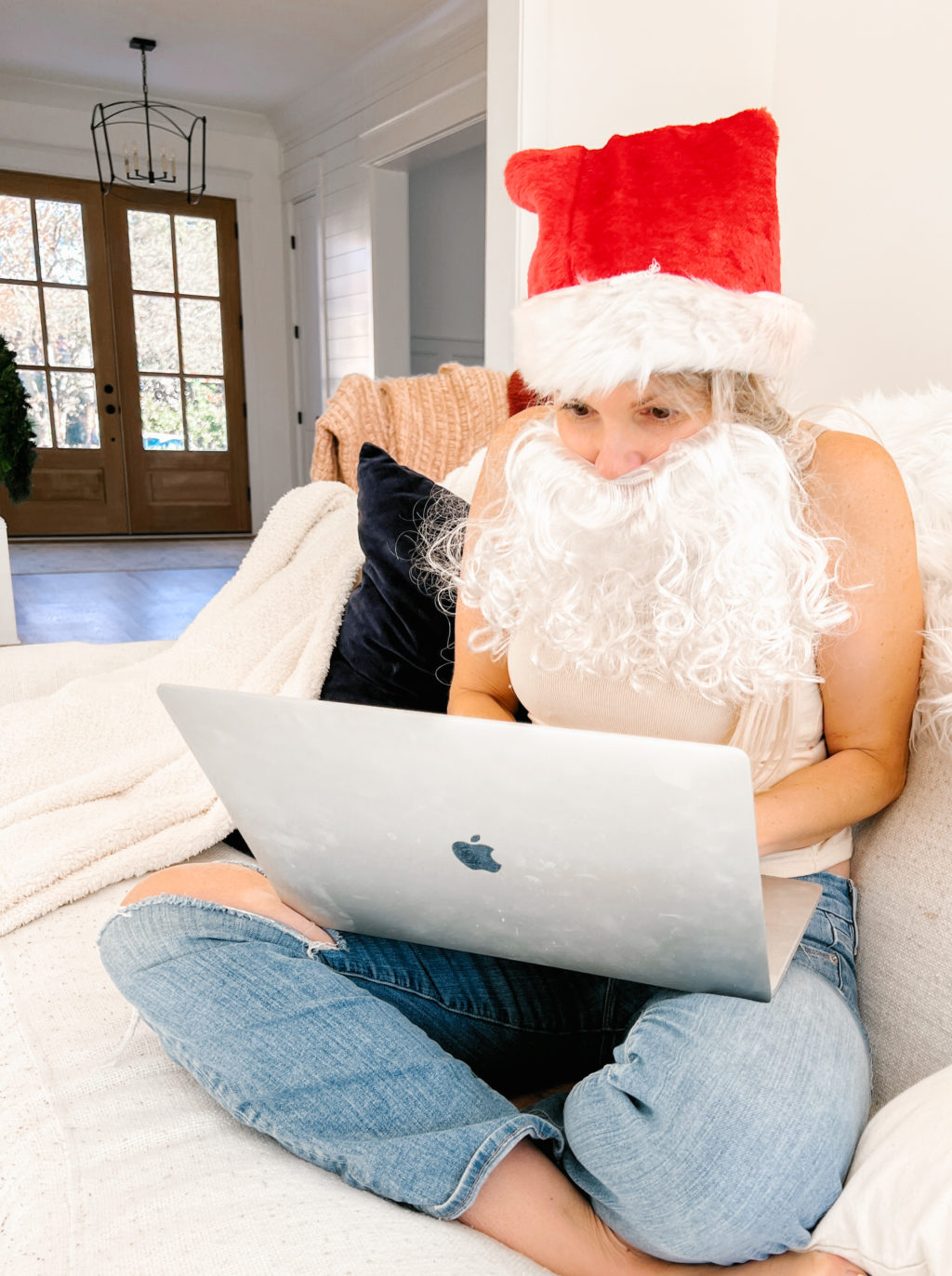 1. SANTA OUTFIT | 2. WREATHS | 3. FISHING LINE 
I don't know about you, but I am going to be counting the minutes for when this early access starts! They've done some early Black Friday sales that I've already written about on my blog so definitely check those out. But this is for their Deals for Days Black Friday sales that are going to be amazing deals!
If you're curious about all the other benefits like unlimited free delivery on fresh, high quality groceries for holiday gatherings I highly suggest heading to their membership page and reading all the other incredible benefits ($35 minimum. Restrictions apply.)! I'm telling you, you will make back your membership fee so quickly! In fact, with all the money you'll save for Black Friday you'll probably make it up even faster!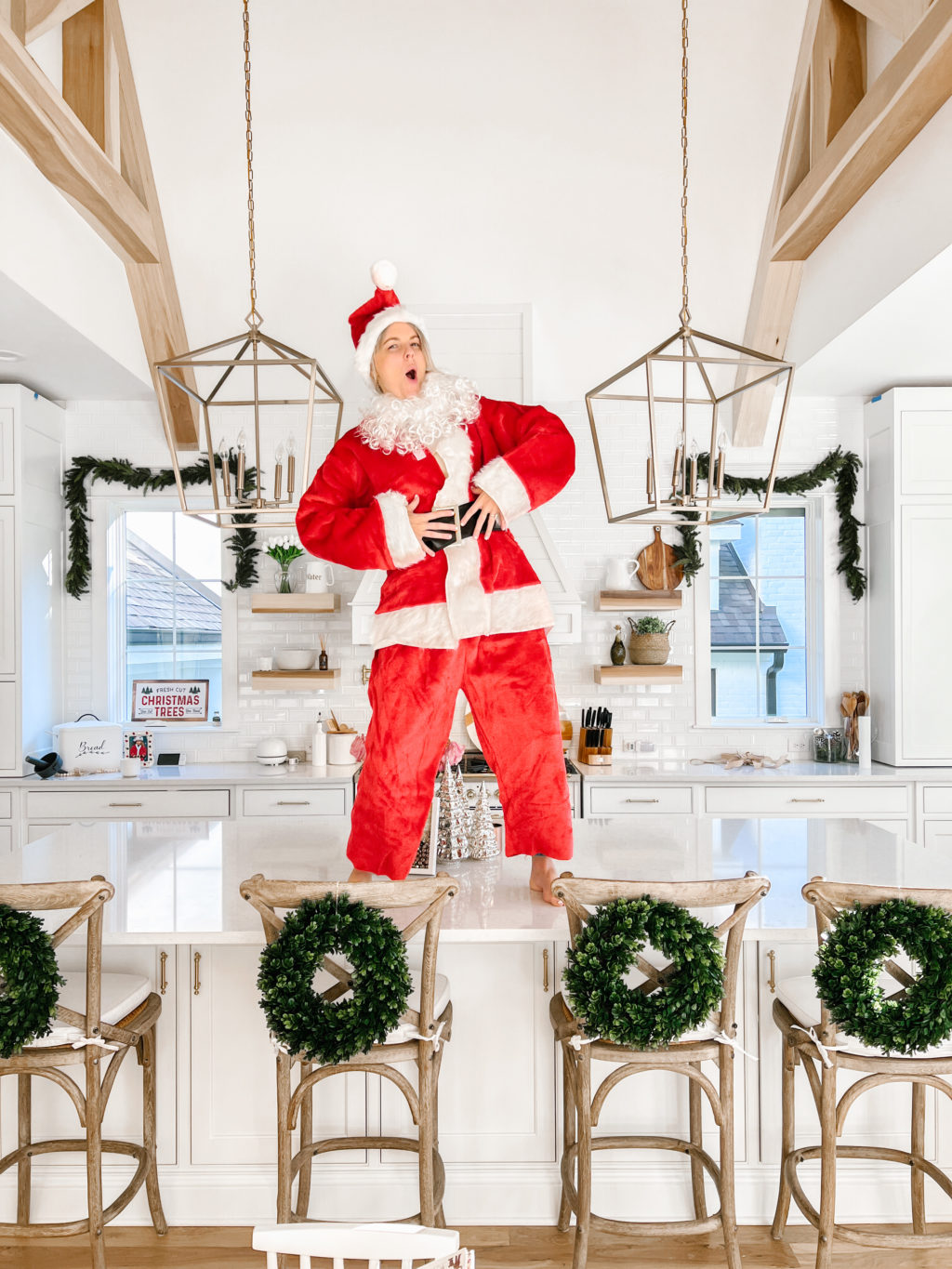 1. SANTA OUTFIT | 2. WREATHS | 3. FISHING LINE 
The last thing I want to say is maybe you're already at Walmart+ member, and if you are, heck yes to enjoying all of the benefits up until now! But if you're not, I highly recommend signing up. And if you already are, I think it would be a pretty amazing gift to give someone a Walmart+ membership for the holidays! So I'll link the page where you can get your friends and family a Walmart+ membership gift card because honestly giving people the convenience of all the Walmart+ membership benefits is truly one of the best gifts you could give someone! It has helped me as a busy mom more times than I can count! I am always a huge believer that practical gifts are the best kind of gifts you can give! Trust me, whoever you get it for will thank you over and over again!
Also going to link my wreaths here because I get asked about them all the time. And my secret to hanging them is clear fishing wire!!!! I just tie them to the back of the chair but you don't see the wire because it's clear!
Happy holidays everybody!