Oh my goodness, Deals for Days is right! Sharing so many of my favorite toys and games for kids that are only $5 right now on walmart.com! Plus some other things as well, but oh my gosh the toy deals are just too good.
BLACK FRIDAY STARTS NOW!
If you've been following me for a while, you know I am an absolute fanatic for a good deal! I love all things affordable and I love a good sale! Walmart started their huge deals for days sale, and you can shop NOW! To give you an idea how good the sales are, they are Black Friday sales! That's right, Walmart has started their Black Friday sales earlier than ever this year! You definitely don't wanna wait to start shopping because so many of these things will sell out fast! The sale just started today, so you can shop today and tomorrow online only, and then starting November 5th you'll be able to shop these deals in store as well!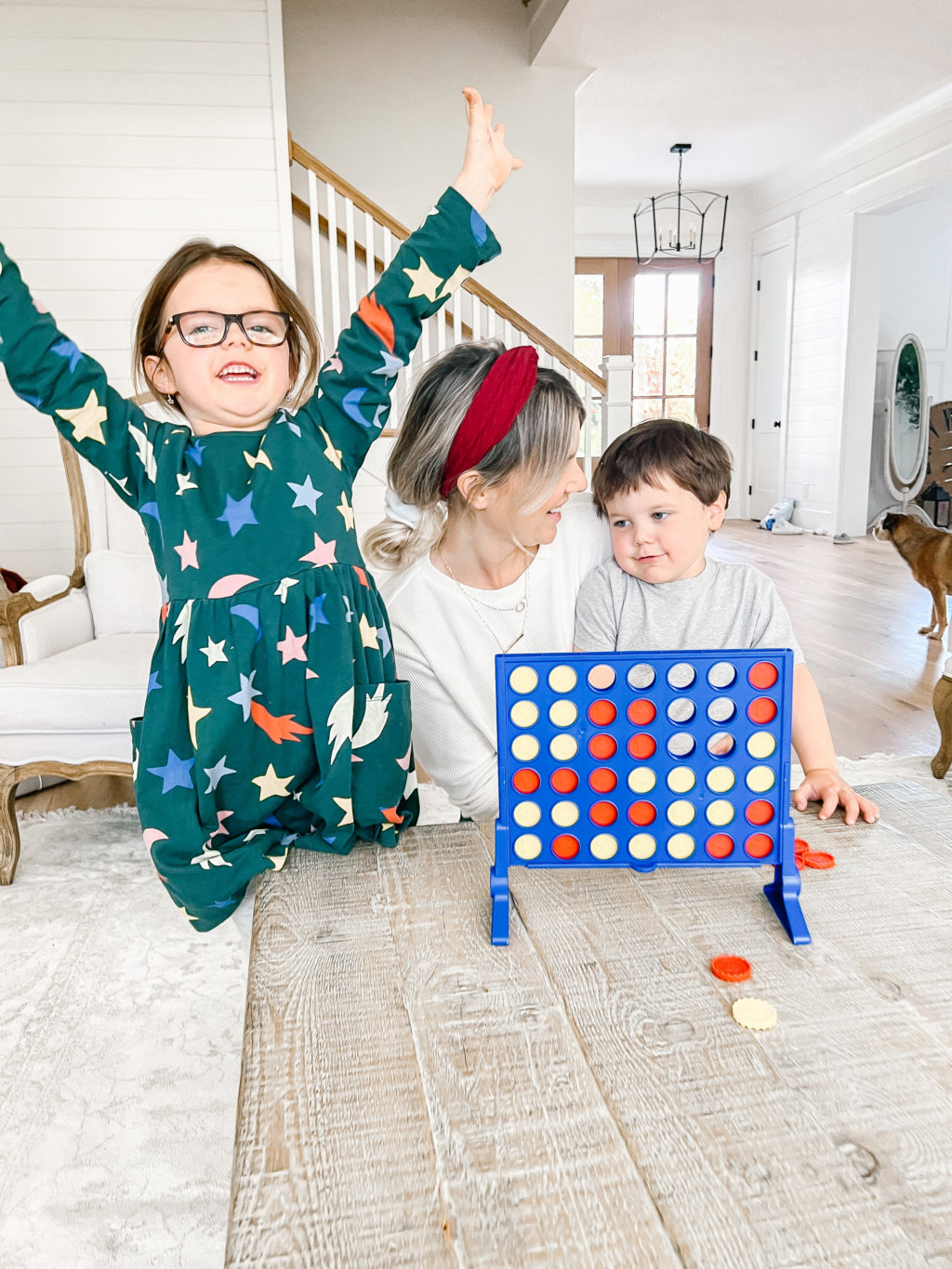 $5 Toys
Okay, let's get into these toys that you can get for $5 each on walmart.com right now. Honestly, when I saw they were part of Deals for Days, it felt like I was meant to be shopping the sale because I've been meaning to get my kids these games for so long and I just keep forgetting. These are classic games that I played growing up like Trouble, Sorry!, Connect 4, Clue, and Go Fish! All only $5!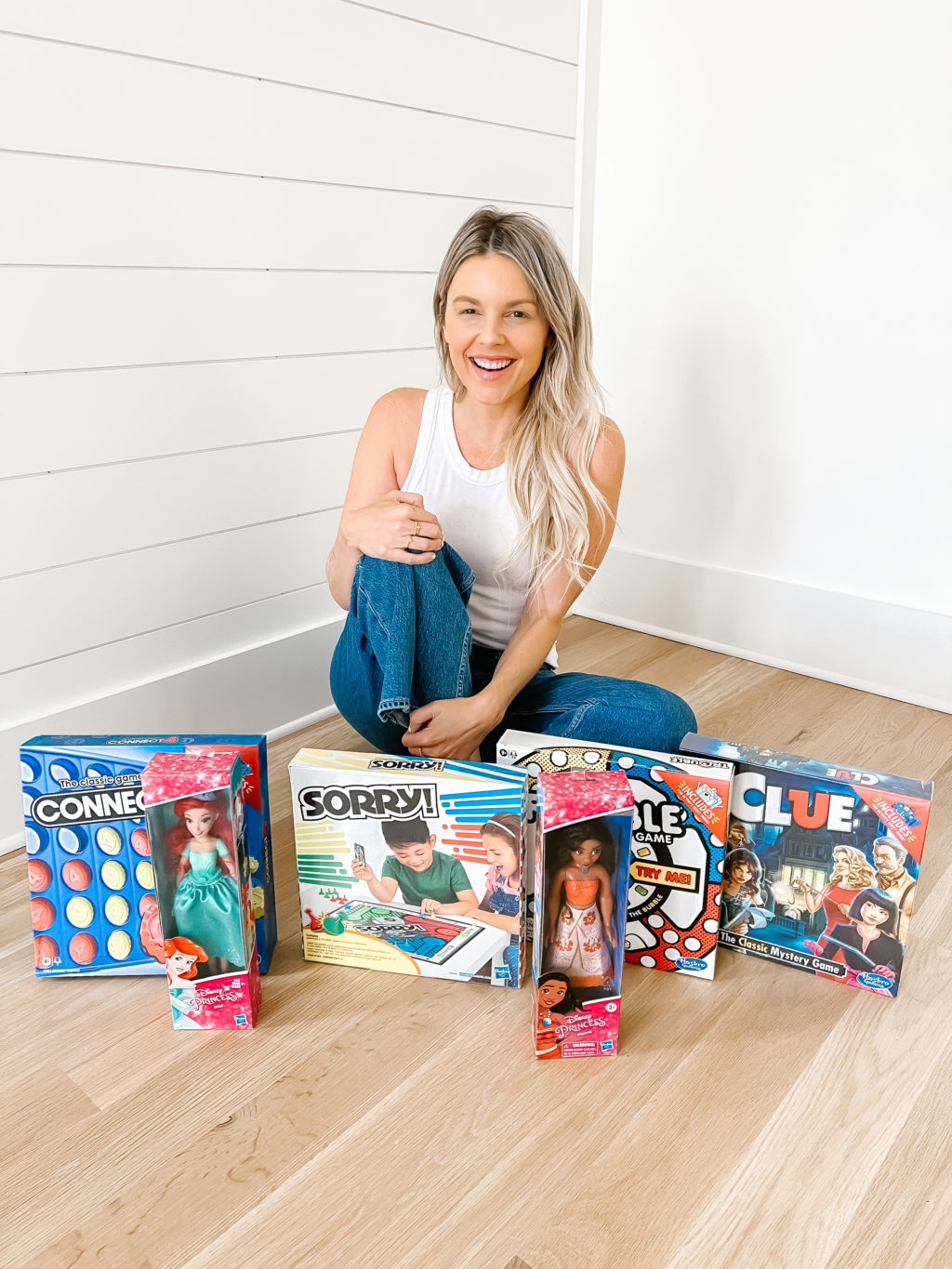 1. CONNECT 4 | 2. ARIEL DOLL | 3. SORRY! | 4. MOANA DOLL | 5. TROUBLE | 6. CLUE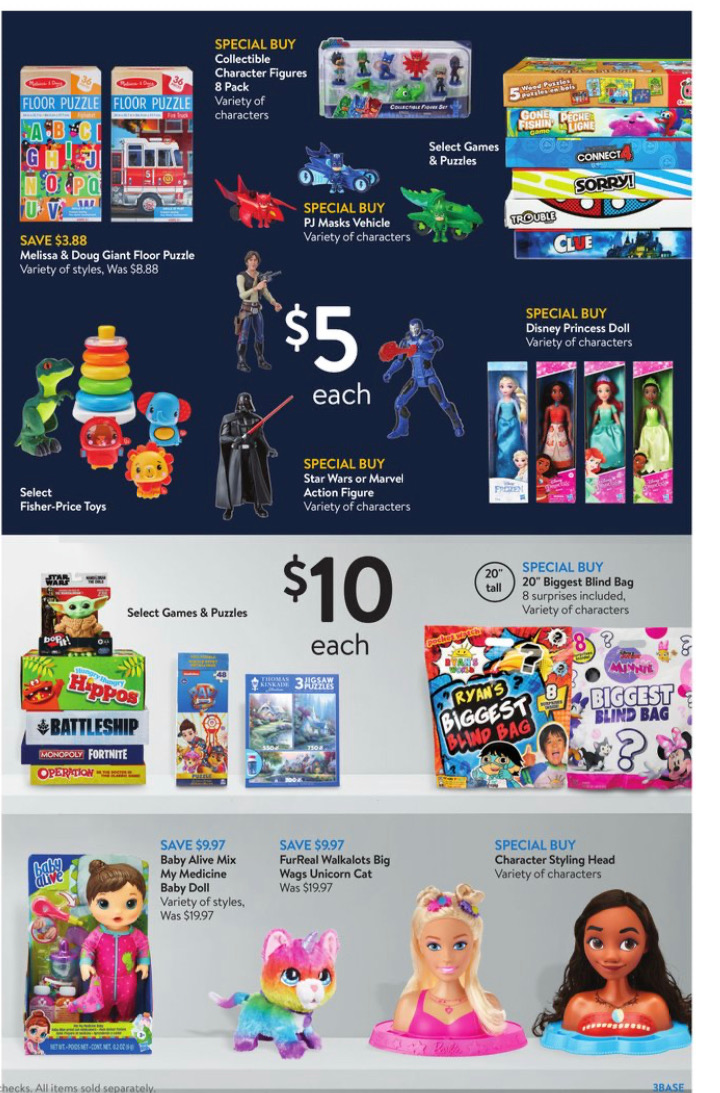 I gave them Connect 4 when we moved into the new house so they would have something to keep them busy while we were unpacking, but I'm saving the others for Christmas gifts. Although I was tempted to play Trouble with Kevin. Ha! I LOVE that game from childhood! So nostalgic. I can't wait to play it with the kiddos. My goodness, Molly was NOT happy when Riley and I won Connect 4 as you can see from the pics below. Ha! Her little grumpy face makes me laugh.

Some other amazing $5 deals. Multiple Disney Princess dolls! You can get Ariel, Moana, Tiana, and Elsa all for just $5 each! To be able to give your child four Disney princess dolls for just $20 is just such a steal! If you don't have a child, I bought a ton of the dolls and of games to donate this holiday season. I always love buying extra toys to donate to families that can't afford them. So I hope if you're able, that you consider buying some of these toys as well to donate this year too! It's such an affordable way to give back!

My Other Favorite Deals
If you're not in the market to buy toys, they have other deals on things like a Samsung Chromebook 4. It's normally $199 and you can get it for $87 during the sale! That's $112 off!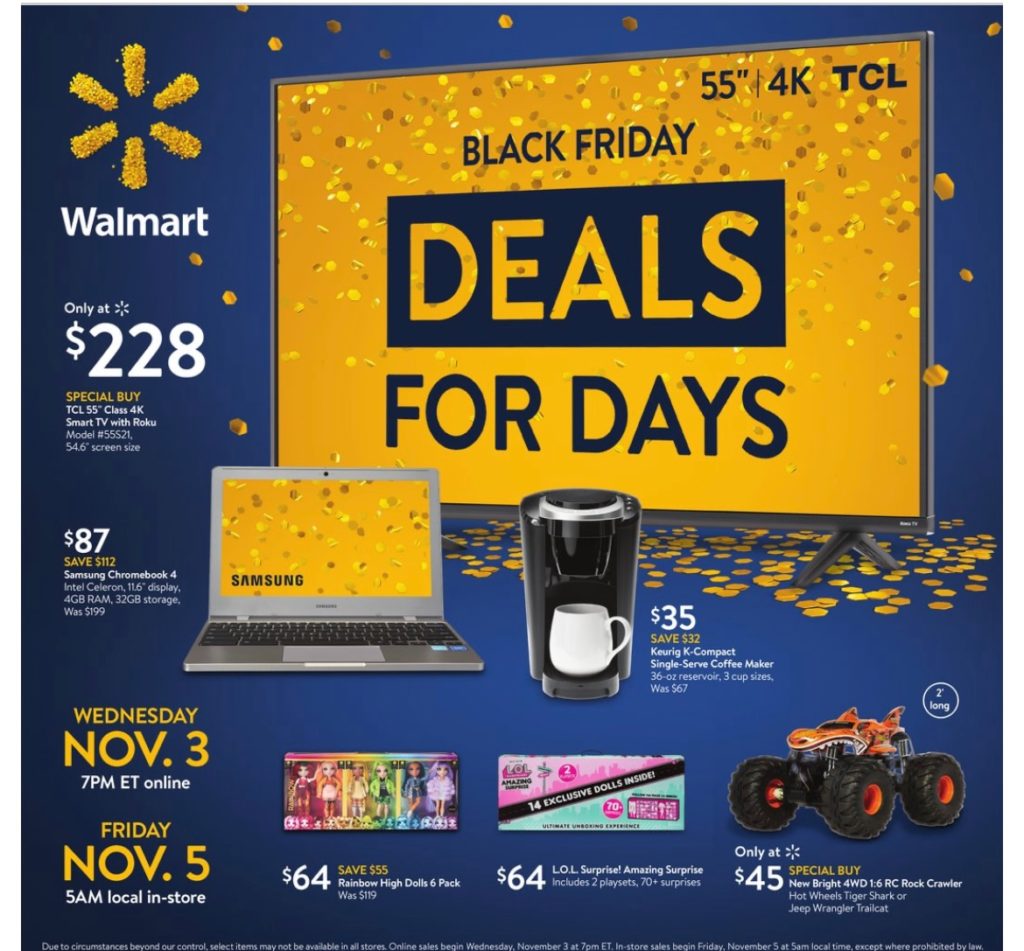 1. KEURIG | 2. EUFY VACUUM | 3. SAMSUNG CHROMEBOOK 4
Gosh what else… if you're looking for gifts for yourself or others for the kitchen you can get a Keurig for $35 and an air fryer for $39! You guys know I have and love the Eufy Robovac and you can get one for only $99!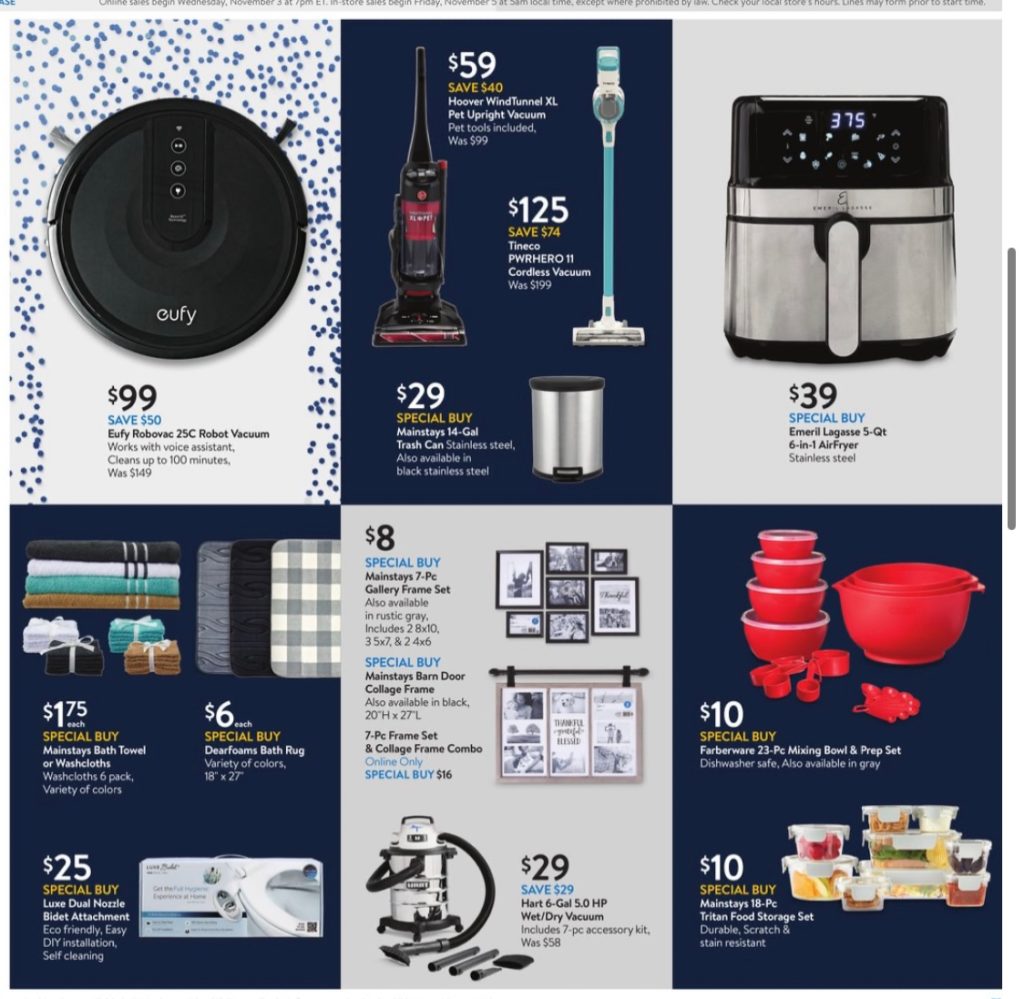 Plus, there are so many other things that are majorly discounted! I don't know about you guys but I love that Walmart is starting their Black Friday so early. I feel like I'm always so overwhelmed around Thanksgiving and I'm trying to spend quality time with my family while shopping all the good deals. So I love that they started early so I can knock some things off my list during a less busy time. And I'm so grateful they are a sponsor of my site!
Hope you guys enjoy this blog and were able to snatch up some of these amazing deals! Saving money just makes my heart happy. Ha! Love you guys!