I feel like every year Father's Day sneaks up on me and I don't end up doing anything or getting anything for Kevin until the last second, if at all. The past few years I've blamed that on having super young children. But this year I am on top of it! He's just the most amazing dad and husband and he deserves the world. I know so many of you out there have amazing dads, husbands and significant others that you want to treat on Father's Day as well. So I wanted to put together a little list for you guys with some items from Walmart that I think would be great gifts!
FYI because we're going to be in San Diego for Father's Day, I gave Kevin his gifts early. Plus, I usually just give him things early because I like to write a blog posts like this and share with you!
Father's Day Gifting!
Whenever I'm thinking of what to gift somebody, I think of three things. What are they into (an obvious one to ask yourself)? What could they use that's practical? And/or what is something they would like but would never buy for themselves. This first gift is something that I knew Kevin would really like, but would never buy for himself. A hammock!
Hammock
Like I mentioned above, we're about to fly to San Diego to see our friends there. Well they have a hammock in their backyard and it dawned on me that everytime we go to their house Kevin likes to get on it and relax. It's never something he said he wanted or something I considered getting him, but I remembered this while I was browsing for gifts and saw this hammock.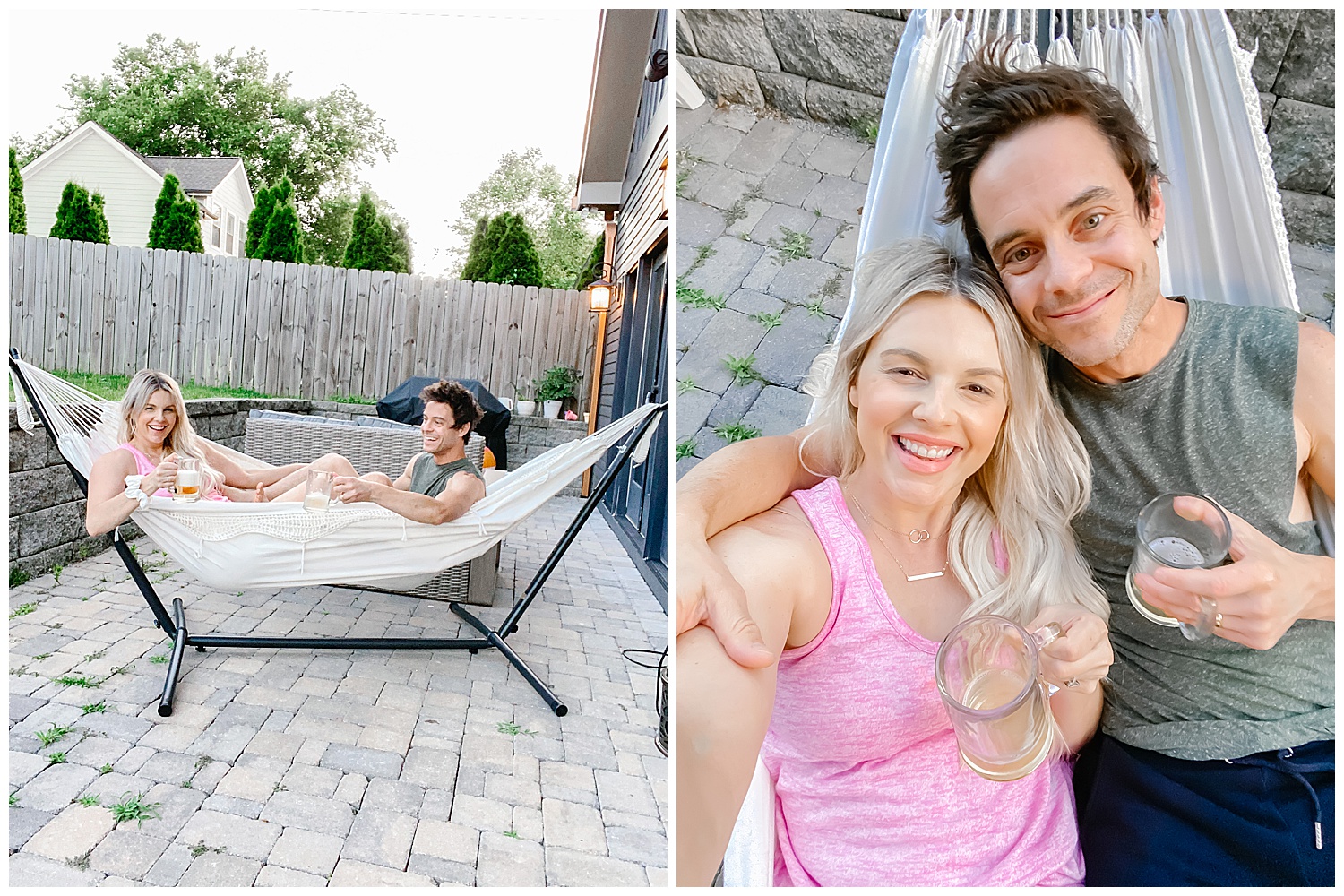 1. HAMMOCK | 2. 6-PACK OF BEER MUGS | 3. MY TANK TOP
First I love the price – I feel like under $120 for a hammock like this is a really good deal. Especially because it's not just the fabric part of the hammock, it comes with the stand. I think that's the reason I never thought to get one because we didn't have anywhere to tie it up. But the fact that this hammock comes with the stand makes it easy to put anywhere. What's also so cool about this hammock, that I didn't realize until after we got it, is that it comes with a carrying case/bag and it's super easy to assemble and disassemble. So we actually plan on bringing it with us for a cabin trip were taking over Fourth of July weekend. We're driving out to North Carolina to meet up with friends and I love that we're gonna be able to bring the hammock with us to relax while enjoy nature!
It comes in a bunch of fun prints, but I got this white lace version because I think it will look nicest at our house. Plus, it doesn't hurt when gifts for Kevin are something I can enjoy too. Ha! So I just want to share this gift with you guys because I feel like maybe it's something you never thought of getting your husband (or your dad) either but something that he would really enjoy.
Practical Gifts
Beer Mugs
I'm also a big fan of a practical gift. As you guys know, we sold a lot of our stuff when we left California. So we don't have a lot of things for our new house. Not even things like glassware. So I got this set of six beer mugs for only $12! Yep, you read that right, $12!!! Normally a glass like this would be $12 apiece. I don't know why when I ordered them I thought it was a set of four for $12 and I thought that was a steal. Then I was so surprised when they showed up and it was six. So I went back and checked and sure enough it's a set of six glass mugs. These are great to keep in the freezer so they're ice cold when you wanna pour beer in them or really any beverage on a hot day.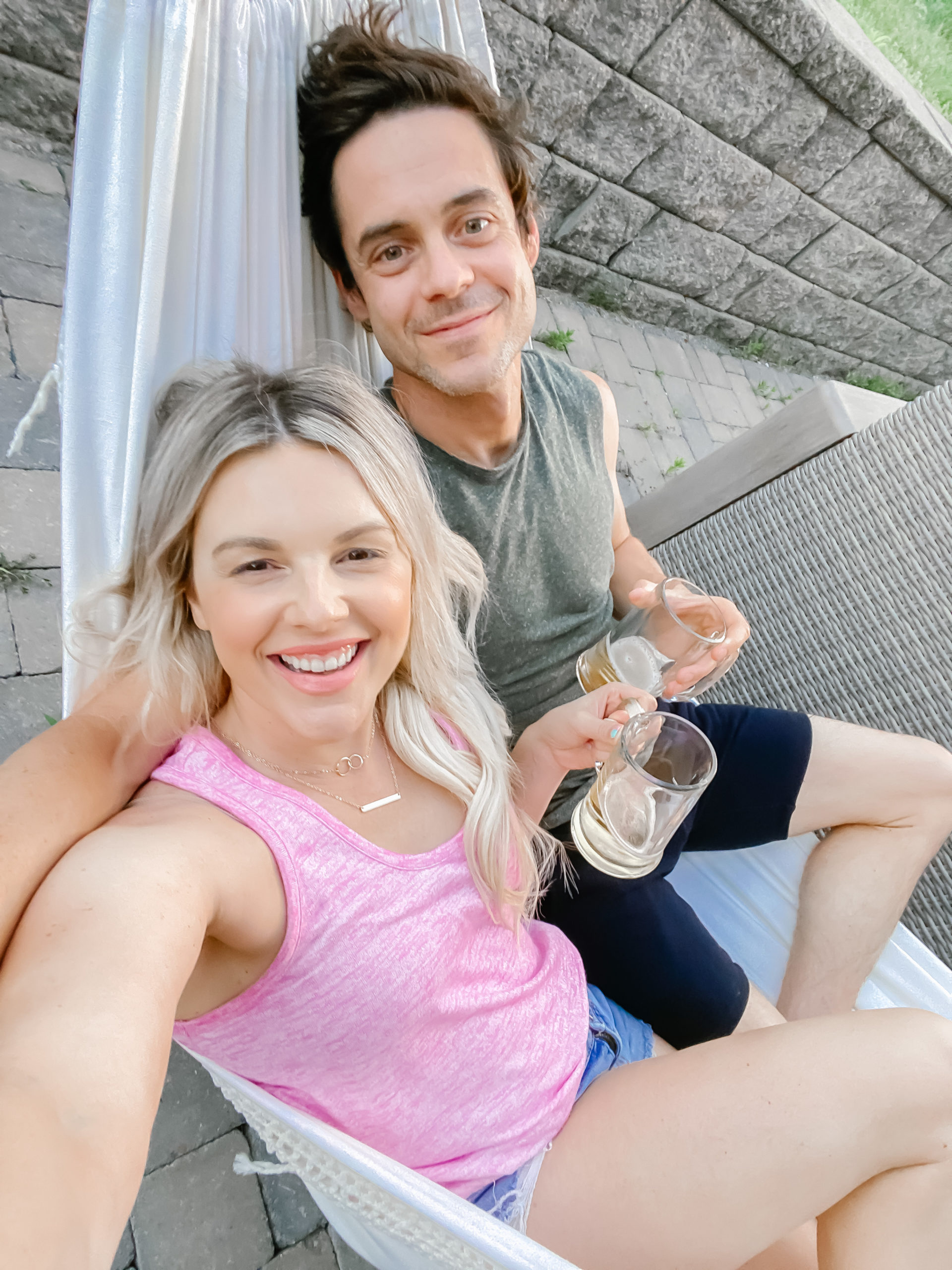 Pressure Washer
Speaking of practical gifts,a pressure washer is a great gift. We actually have a pressure washer from the same brand and I can't even tell you how useful it is for not only cleaning the sides of the house but also washing the pavers that the kids paint on or draw on with chalk. Or even just cleaning outdoor surfaces that you think are stained but they're just dirty and need a good power wash. I feel like any husband would be seriously impressed if you gifted them something like this!

Cutting Board
Also on my list of practical yet great gift ideas (especially if your husband like to cook) are things like this bamboo cutting board with metal handles could be a great gift. It's only $14 and it's so pretty that it can be used as a cutting board but also could even be used as a serving tray for a charcuterie board or really anything! Again something practical, but also a great gift.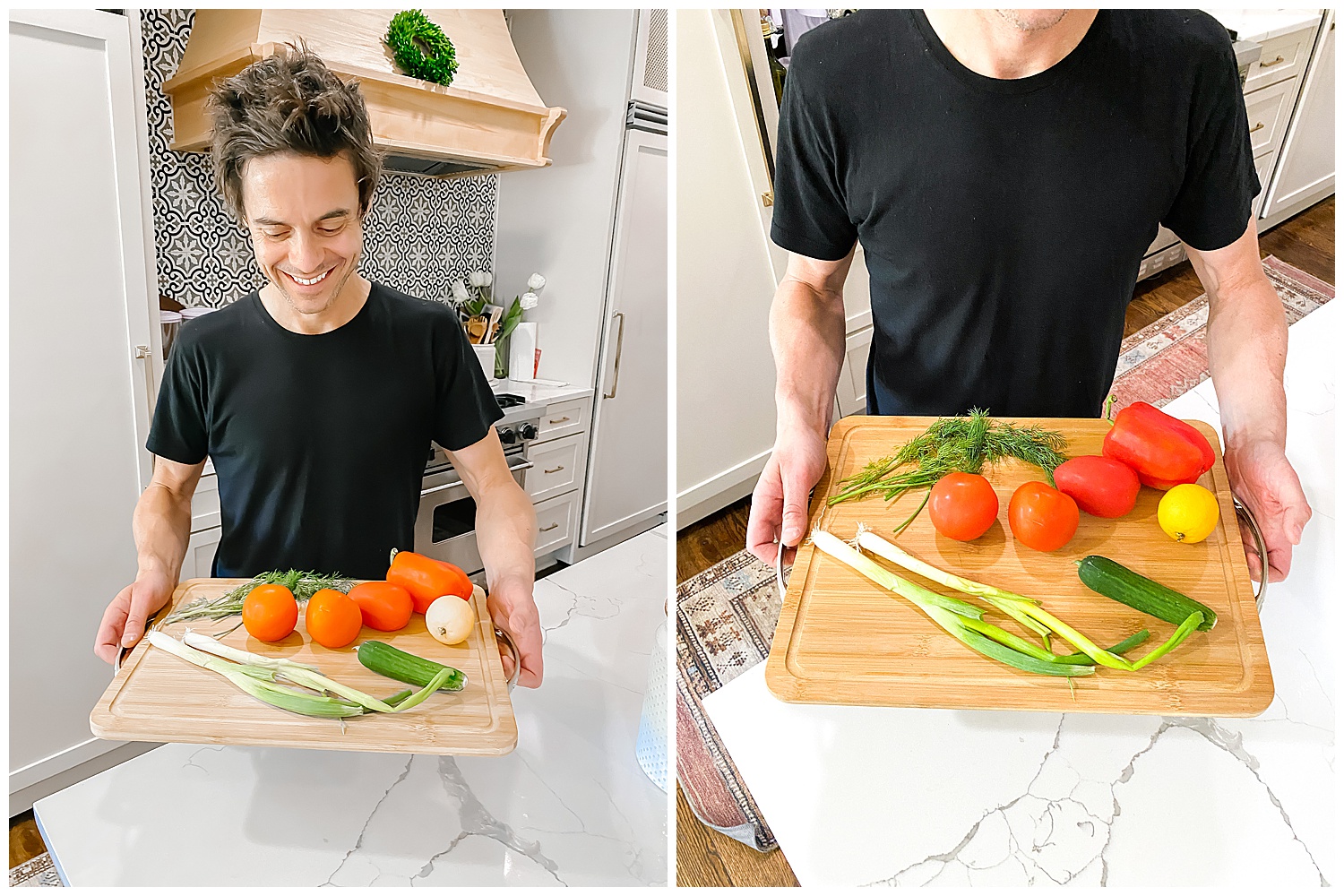 Ideas for Outdoors
What else, what else? I think an outdoor folding/lounge chair would be a great gift or even something like a little portable electronic fan. I know it's about to get super hot here in the south so I actually got one of these for Kevin just because I thought it be nice to have. Something you don't think about having, but then when you have one you're happy you do. So really the fan is both practical and something you might not buy for yourself but you'd like.

 1. FOLDING LOUNGE CHAIR | 2. PORTABLE FAN
Splurge buys
Hey, if you've been saving and want to splurge on your man or your dad this Father's Day, I wanted to get a few options for that too!
Golf Simulator
Normally I like to keep all my recommendations on my blog things that are really affordable, but I saw this golf simulator and I just thought it was the coolest thing ever so I had to share it. Plus, I know sometimes if you've had a good year or got a big promotion at work some people like to spoil their moms and dads to say thank you for everything they sacrifice for us. So I thought a few splurge items would be fun.

Anyway this golf simulator might be one of the coolest things I've ever seen. So if your husband or your dad is into golf, this might be their idea of the best gift on the planet!
Paddleboard
I also linked this 10 foot inflatable paddleboard. We love paddle boarding when we go to San Diego and if you know somebody that lives near the water that enjoys paddle boarding I feel like this could be such a great gift for them! Especially if that person is your husband or dad! Ha! This is a Father's Day gift idea blog after all.

Happy Father's Day to all the Dads out there!
Ending this blog with a couple more ideas and want to hear from you! I thought of a few more below that I think are fun, like a pickleball starter set, an 11 person instant cabin tent, and a few others. Just click on the images to view more about each item!

 1. PICKLEBALL STARTER SET | 2. CABIN TENT | 3. INSTANT POT AIRFRYER LID | 4. AIRFRYER | 5. RAPID COLD BREW MAKER | 6. AIRPODS
Let me know if you have any great ideas for Father's Day gifts in the comments below! I always say this, but this blog isn't just about me recommending things to you. I always want you guys to recommend things to me back! So let me know in the comments below!
And thank you Walmart for being a sponsor on my site!!!!