Hi guys! I really hope that by coming to the blog today you take away something useful and valuable for your life. I do a lot of blog posts about things that I like to buy and products that I love, but today's blog post is a bit different and I'm really proud of this one. Today's post is all about how to save money!
Top Five Tips
I'm sharing my top five money saving tips that I find useful and I really think you guys will as well. These aren't your every day tips you're gonna find online with a quick Google search. I really wanted to think about what I do in my own life that helps me save money that maybe isn't something you've thought of before. So let's not waste any time and start saving!
1. STOP Washing Your Hair SO Much
Bet you weren't expecting my first tip to be this one, huh? Ha! Were you expecting my tips to be things like turn off auto-subscriptions and shut off a light switch? Don't get me wrong, I'm going to address saving energy because it's important but like I just mentioned, I wanted these tips to be things maybe you haven't thought it before. So that's why my very first tip is to stop washing your hair so much!
If you guys follow me on Instagram, and I'm assuming you do if you're reading this blog, you know that I only wash my hair every 5 to 7 days. The reason I started doing that is because I wanted to improve the health of my hair and my hairdresser told me to stop washing it so much. It took a minute for my hair to adjust. The first five day stretch I went without washing it my hair got greasy pretty quickly. But I would say within a few weeks, I went from getting greasy on the second day to not feeling greasy until day 6 or 7. It's pretty amazing how your scalp and the oils on your scalp adjust so quickly! So now my hairs healthier, but why does it save me money? Honestly a couple reasons!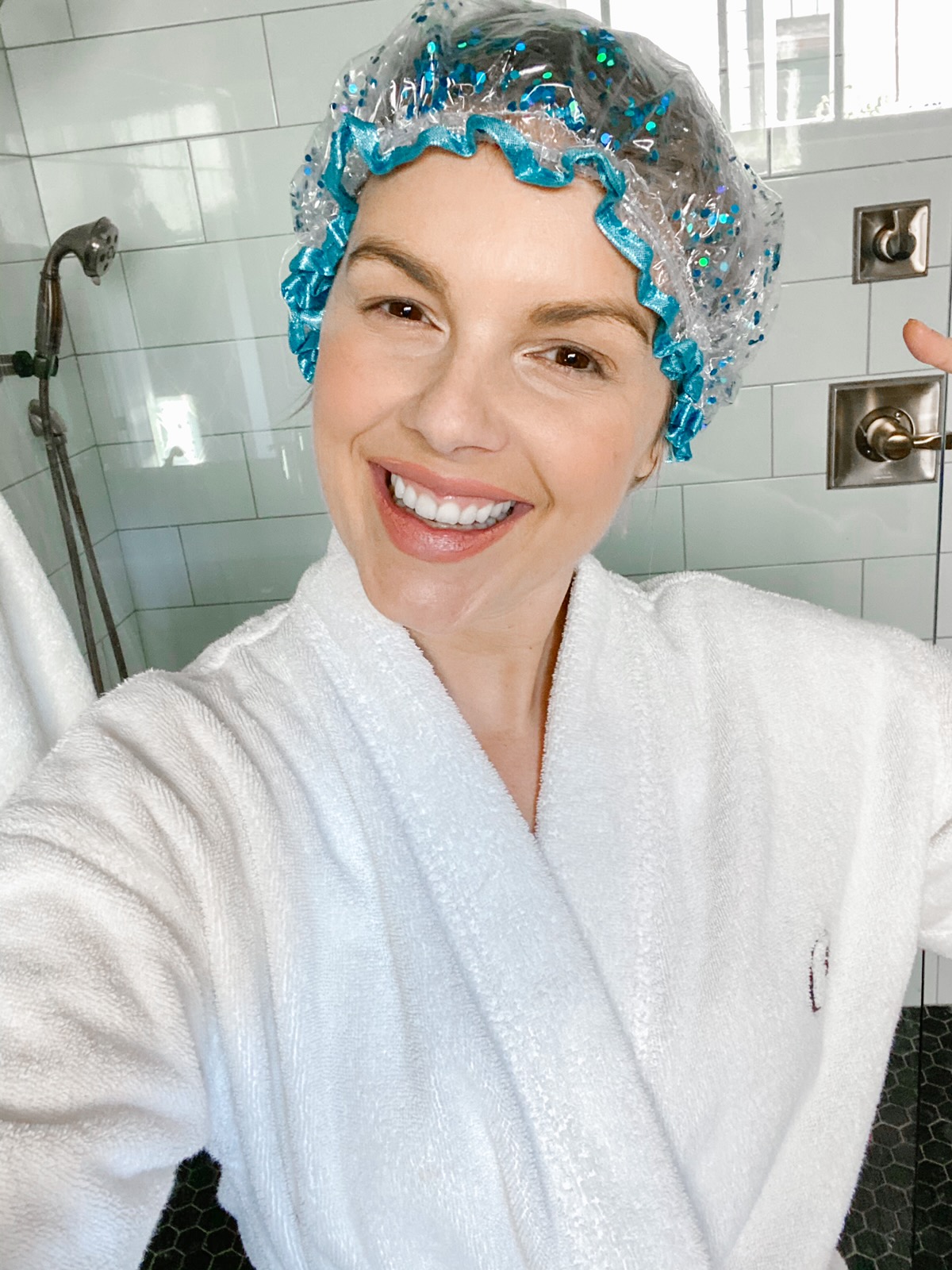 First, you're not using as much water. When you're in the shower and you wash your hair, I guarantee you spend twice as long in there. Especially if you have thick hair. Make no mistake, I shower every single day, but when I'm only washing my body I'm probably in the shower for two minutes max. Sure sometimes I'd like a longer shower, but with kiddos that are both still 4 and under I don't have much time in the shower. So I'm able to get in and get out quickly when I don't wash my hair. Therefore spending less money on my water bill.
The second way to save the money is on product. I so rarely buy shampoo and conditioner because a bottle of each last me so long! And I'm able to invest in better shampoo and conditioner because I use it so infrequently therefore, again I get the added bonus of having healthier hair. This truly is just a win-win win all around! So give it a go. Sure your hair is going to be oily at first while you adjust, but most of us are quarantined anyway so now is the time to start treating your hair to go longer in between washes.
2. Verizon Visa® Card
I told you guys about the Verizon Visa® Card in my stories and I just think it's amazing. Let's me just start with this, there's NO ANNUAL FEE*! So you AREN'T SPENDING MONEY to use this card like you have to with sooo many other credit cards that offer rewards! Nope, this is all rewards my friend! Isn't that the best?! I always have felt that when credit card companies have really great deals, they charge you like $99 a year or something, but the Verizon Visa® Card has no annual fee* so use it for everyday purchases.
I truly truly hate bills being over my head. I'm the type of person that wants to pay extra on my mortgage even though my financial advisor keeps telling me not to because it doesn't financially make sense to pay more each month with interest rates so low. But the way my brain works, I just don't want the debt and even though I am well aware it financially doesn't make sense, something in my brain has to pay off extra every month if I have it.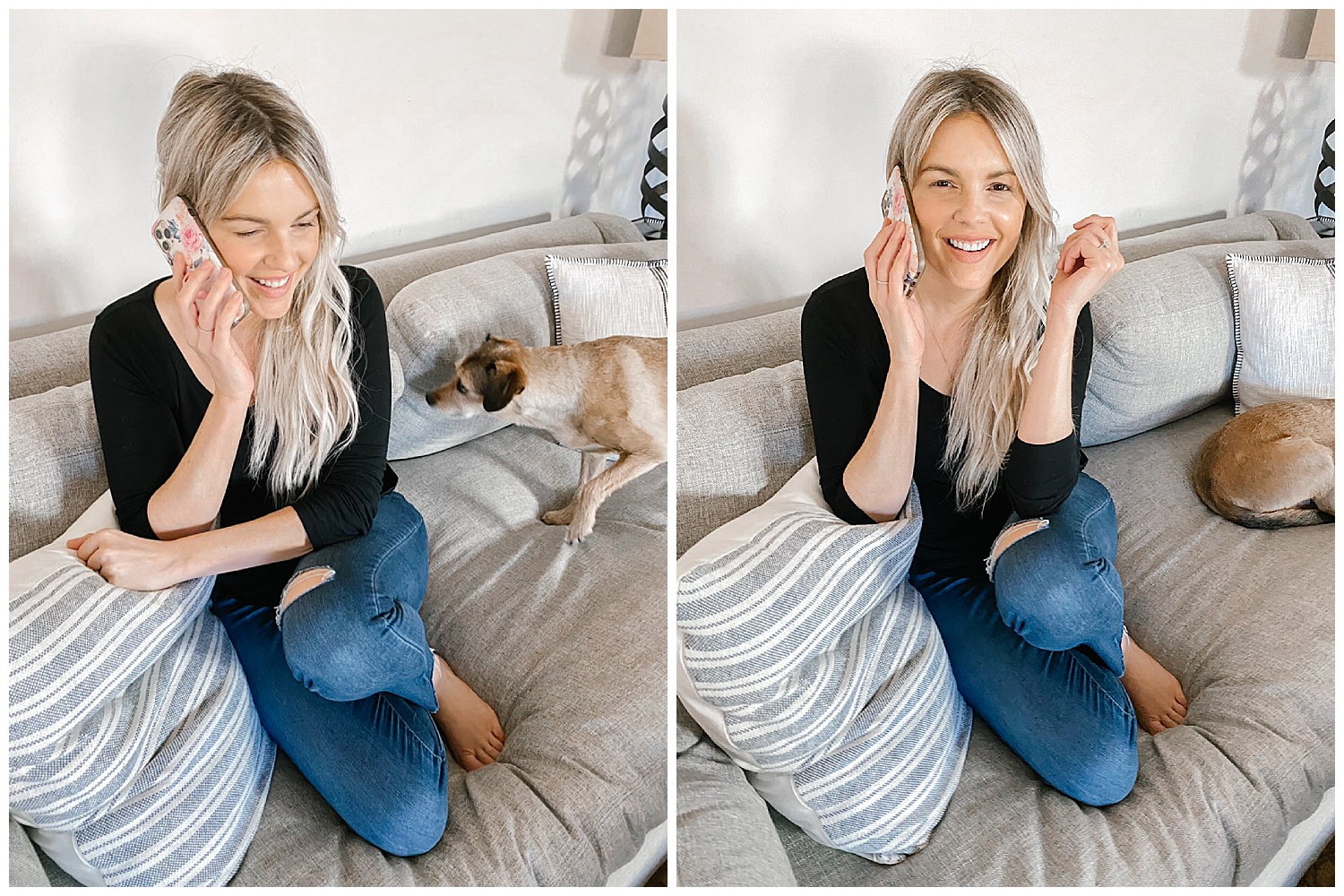 Let me start by saying I've been a Verizon customer for 15+ years and during those 15+ years, I've been on my moms family plan. Ha! I'm realizing from the last time I posted about this card I'm not the only thirty-something-year-old still on their parent's plan. I do think it's time for me to take the plunge and start my own family plan. Heck, Molly's almost 5 and will be starting school soon. I don't know when I'll get her her first cell phone, but I can't imagine she's too far off from getting one for emergency use only. Actually I'm curious when you guys think a child she get their first cell phone? Tell me in the comments below!
Regardless, it's time for me to I start my own plan. So I for sure I'm going to apply for the Verizon Visa® Card. When I become a Verizon wireless account owner or manager, I can apply for the Verizon Visa® Card and if approved, I'd earn Verizon dollars to use towards a portion of or maybe even all of my monthly bill just by using the card to buy things I would buy anyway. I think that's pretty awesome.
And if you open an account, there is an up to $100 new cardholder offer! Honestly getting this card is really a no-brainer if you're already a Verizon customer. It's seriously feels like throwing away money not to get the card if you have a Verizon cell phone plan.
Here's a little breakdown on how it works. You get 4% Verizon Dollars back on gas and grocery store purchases, 3% back in Verizon dollars on dining, 2% back on Verizon purchases and 1% on all other purchases! Anyway, this is just such an easy way to help you save money on your cell phone bill each month so had to include it.
3. Order Groceries Online
My goodness, there are so many reasons you should be ordering your groceries online right now. The first and most obvious reason, we're in the middle of a global pandemic. So the best way to stay safe is to avoid high traffic areas like the grocery store whenever you can, but another huge reason is to save money! Sure, some grocery delivery services charge you for the delivery especially if you don't meet a minimum. But if you do your main grocery shopping through there, you're more than likely to meet the minimum for free delivery, and then you'll just have to tip your shopper/driver. So at first glance that might seem like you're paying more money, but in my experience it's just not the case.
When the pandemic first shut everything down in mid to late March last year, I was so sure that our grocery costs were going to skyrocket because we would be paying the fees and tipping all the shoppers/drivers every time we got groceries. We did not leave the house at all that first few months, but when I looked at our budget a few months later I was really surprised to see that we actually had spent a lot less on groceries. So then I started digging deeper into that and wondering why and I realized it's because we did so much less impulse buying.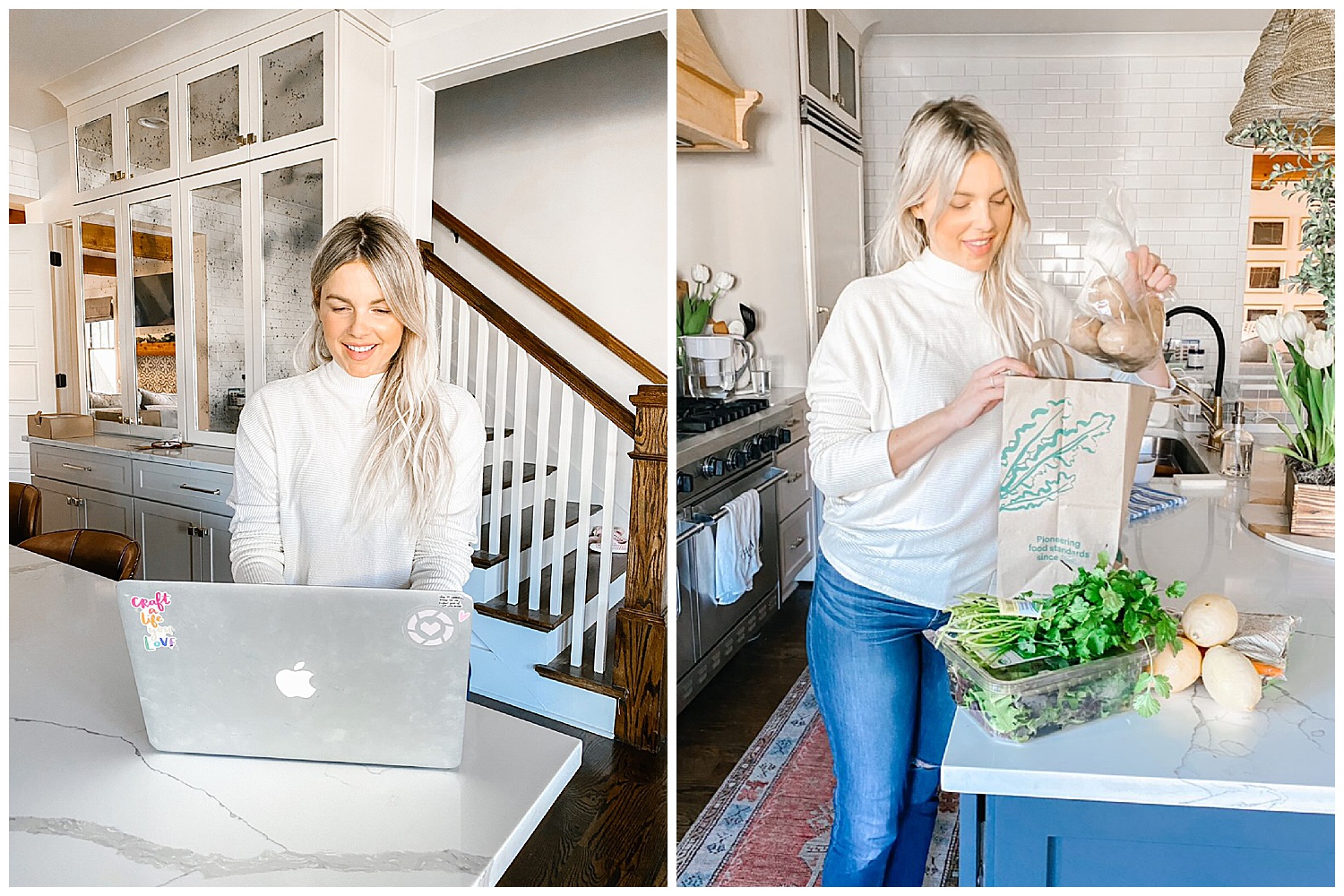 Don't get me wrong, I am not the grocery shopper in our family. Kevin is. But he was getting so many less little things that he would see and want to try by roaming the aisles. Plus when Molly or Riley would go with him, he'd end up buying a bunch of extra things that they wanted to put in the cart, of course. So by doing our shopping online we actually only end up buying the things that we really needed and ended up saving money!
Also, I find that meal planning and even my mail delivery services help me save money because I'm not buying spices just to make one recipe or buying a whole thing of cornstarch when I just need a little bit to make a recipe. So use what's in your pantry and consider meal planning to cut back on costs.
4. Coin Jars to Treat Your Kids
If there's one thing I've learned as a parent, it's that I spend more money on my kids than I do for myself. And it's really dangerous when they start realizing that if they want something they just have to ask mommy and daddy and mommy and daddy will buy it for them. So I feel like a really great way to save money is to start a coin jar for your kids! When I first started doing a coin jar years ago it was because I would put my spare change in it and then use that money every few months to treat myself to something that I really wanted to buy for myself. Sure I might not see enough money to get what I wanted, but let's say I wanted a computer and I was able to save $50 in change over a year, well that saves me $50 bucks on the cost of my computer.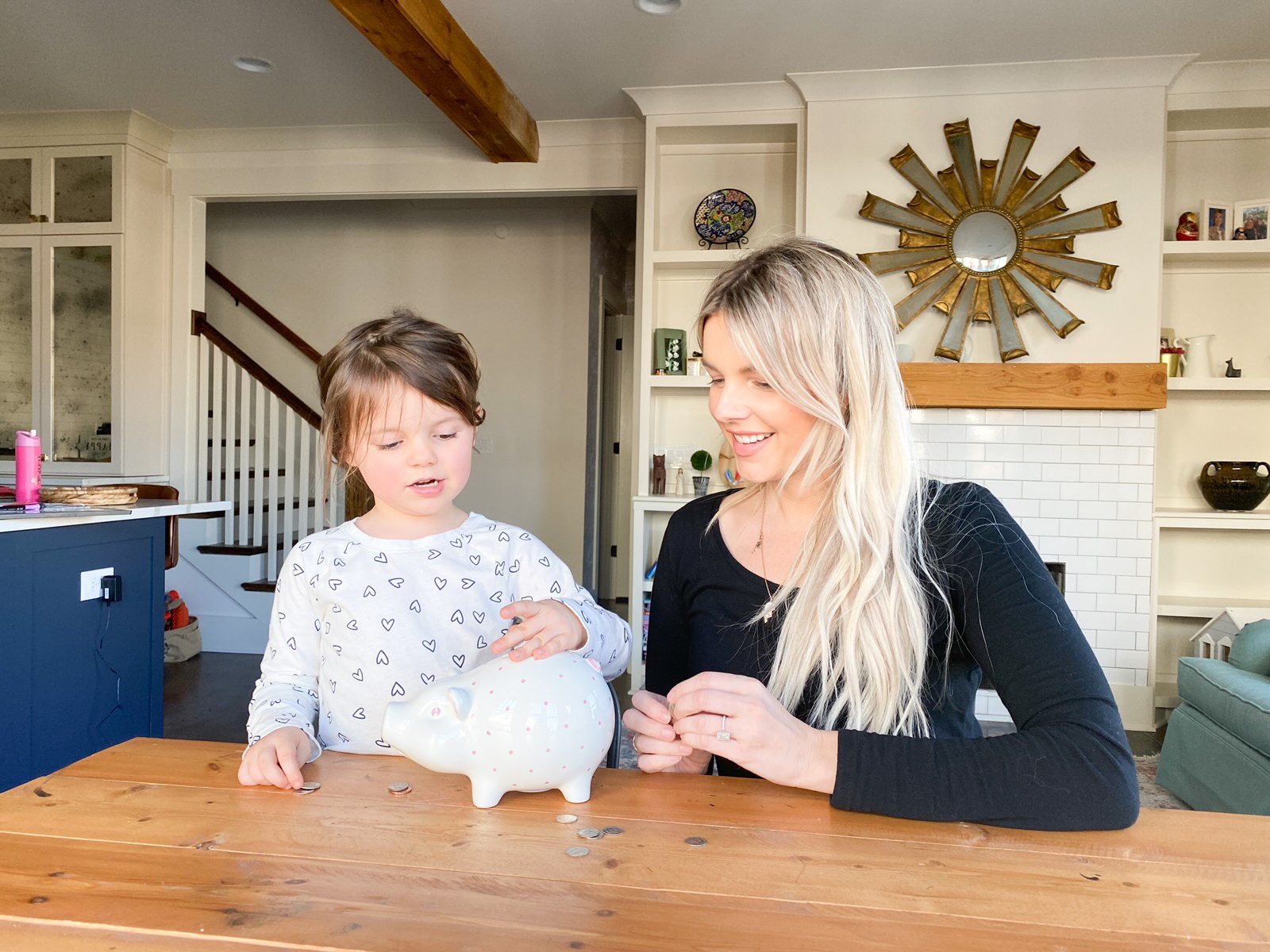 Ever since I became a mom, I have switched gears and we've now started piggy bank/coin jars for the kids. I think this is a really great way to teach her kids that they can use the money from the coin jar to buy something that they want rather than just asking mommy and daddy whenever they see a toy they want on television or in the store. Instead of them relying on you to buy it, they have to go to their coin jar/piggy bank to see if there's enough money for it. You could just put coins in there when you get them from the store or have them earn the money by doing chores. For us, we started only giving them coins when they would do chores, but Molly and Riley are a little too young so we kind of caved and just started putting change in the change jar, but either way it just lets them know that they can't just ask when they want something and as a result we've noticed we're not buying as much for them which is nice.
5. Save Energy – Energy Saving Light Bulbs
Okay, this is my only tip where you have to spend a little to start saving – buy energy saving light bulbs! Not only are they going to save you money overtime, but they're better for our environment. Of course I can't add this without saying please shut off lights when you leave a room or unplug appliances when you don't need them. Not just because it's going to save you money, but because it's better for the planet. We're renting in Nashville right now and the utilities are part of our rent. So we very well could leave every light on in the home and crank the heat, but we choose not to, not only because of the money necessarily but because we care about the planet. We want to be respectful of the owners of the home of course, but I'm just saying the urge to do something good for our planet is even stronger than the desire to save money for us. I hope both are important to you too!
Hope This Was Helpful
I truly hope you all read something useful in this blog that will help you save money. These are tips that I really love and incorporate in my life and I really hope you guys incorporate one or two of them as well! And as always, my blogs aren't just about my tips but they're about yours too! Please share the ways you save money in the comments below! Not only to help me but to help everybody reading this post. And, going back to the cell phone thing. What age would you get your child a cell phone for emergencies? My gut says to get one as soon as she starts school and will be out of the home without us. But is that crazy early? I need advice! Love you guys!