Welcome to my Bachelor blog today and happy Monday! I hope all of your weeks have started out great so far! You might have seen on my stories but I started my day sharing my bowl of breakfast pasta with Riley. Ha! Anyways, let's get right into today's episode because it was packed with so much drama!
MJ
Thank goodness MJ went home. I am so curious as to what she thinks watching all this back. I bet she's tweeting about it somewhere – and I'm sure she's blaming editing. While I don't doubt she got a bad edit, I also fully believe all those things came out of her mouth. The short of it is it's hard to make a really nice person look bad with a bad edit. And it's easy to make a person who says shitty things look really really really shitty with a bad edit, if that makes sense. But regardless we heard her say things that were really mean and definitely bullying. So hopefully she'll learn something by watching this back.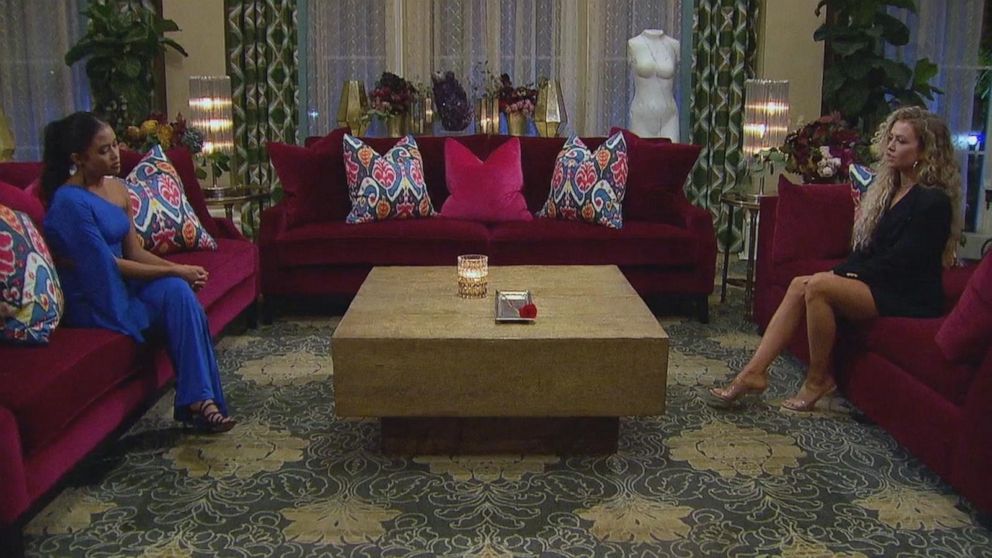 And I have to give Jessenia props for keeping her cool. I thought she was extremely poised and classy the entire time and I don't think I could've been quite that calm and collected. So I have to give her a shout out because I think she showed a lot of grace and class.
Pieper Date
I am so so so so so confused by Pieper. Actually let me rephrase that, I'm so confused on how Matt feels about her. His actions make it seem like he feels so strongly about her. He randomly makes out with her on group dates and seemed very physical with her during there 1-on-1 date, but I just don't know what it is and I can't quite put my finger on it but something's off. Some of you actually disagreed with me last week when I said I thought it was kind of inappropriate the way he went up and made out with her during the group date. I actually think a lot of you are right that it is romantic if they have a relationship. I guess we just haven't really seen any sort of relationship and the fact that he was running up and making out with her when they hadn't even had 1-on-1 date, yet just felt wrong to me.
And then on the date she tells him she's falling in love with him and he doesn't say it back even though he just said it back to Rachael on their date so that leads me to believe she's definitely not on the same playing field is Rachael. So I don't know. It's weird because I feel like the way they talk they talk like good friends or brother and sister, but then they make out like rabbits! Ha! I kind of feel like based on what we saw tonight she's gotta make it in the top four right? So I guess her, Michelle, Bree, and Rachael are my top four at this point. But I don't know what it is, something is just telling me Matt isn't as into her as he's making it seem. I think he just really likes making out with her. Maybe she's a good kisser? I could totally totally be wrong and I don't know why I feel this way I just do. I'm curious how you guys feel. And there's always the chance they edited out that he said he was falling for her too.
Group Date
I think because of Matt's initial interactions with Bri she's always just been in my top three list. But I'm starting to realize that we're just not seeing any of her. The producers aren't even choosing to show us her interviews. So it's starting to make me think that not only is she probably not in the top two, but they have no interest in making her the Bachelorette, otherwise we'd be seeing so much more of her so we could fall in love with her. So I'll be interested to see how the rest of her time of the show plays out.
I wrote the below in bold BEFORE Matt sent the date card asking them to come back
But it was so clear to me after the bowling competition that Matt seemed disappointed that the pink team won. Did anyone else see that? You could flat out see the disappointment on his face. Even said he felt bad that they couldn't come to the after party. It's got to be because Rachael and Bri are on that team. But then what about Michelle? She was on the pink team, so wouldn't he be pumped about her? It just makes you think she's not the one he thinks he's going to end up with. So everything to me right now is narrowing things down to Rachael or maybe Bri if we start seeing more of her.
Okay, I was going to erase the above and start this paragraph over. You guys know I write my blogs as I'm watching the show. I basically take commercial breaks to write out my thoughts. But I decided to leave that part in because oh my gosh, now it's even more obvious that he was disappointed with the girls that won the bowling competition. And I think it was so obvious to the producers and they probably felt like if they didn't have those girls come back it was gonna be so obvious how upset Matt was.
And then we didn't even get to see his time with the girls that came back to the date. Why? My only thought is they had to exclude all of the girls from the losing team otherwise if they showed some and not others it would've been weird and he probably flat out told Rachael or Bri that he's in love with them or something. I don't know. I just thought the whole situation was odd and there was some major editing behind the scenes.
Katie Date
As soon as Matt said they were pranking Tyler for Katie's date, I knew she'd be going home. The producers probably set this all up for a date where he didn't have to be that physically close to somebody. I bet before the date they said this is a date where you don't really have to touch the girl or be romantic who do you want to take and he probably said Katie because he knew he wanted to send her home. I fully without a doubt believe he knew he was sending Katie home before the date even started.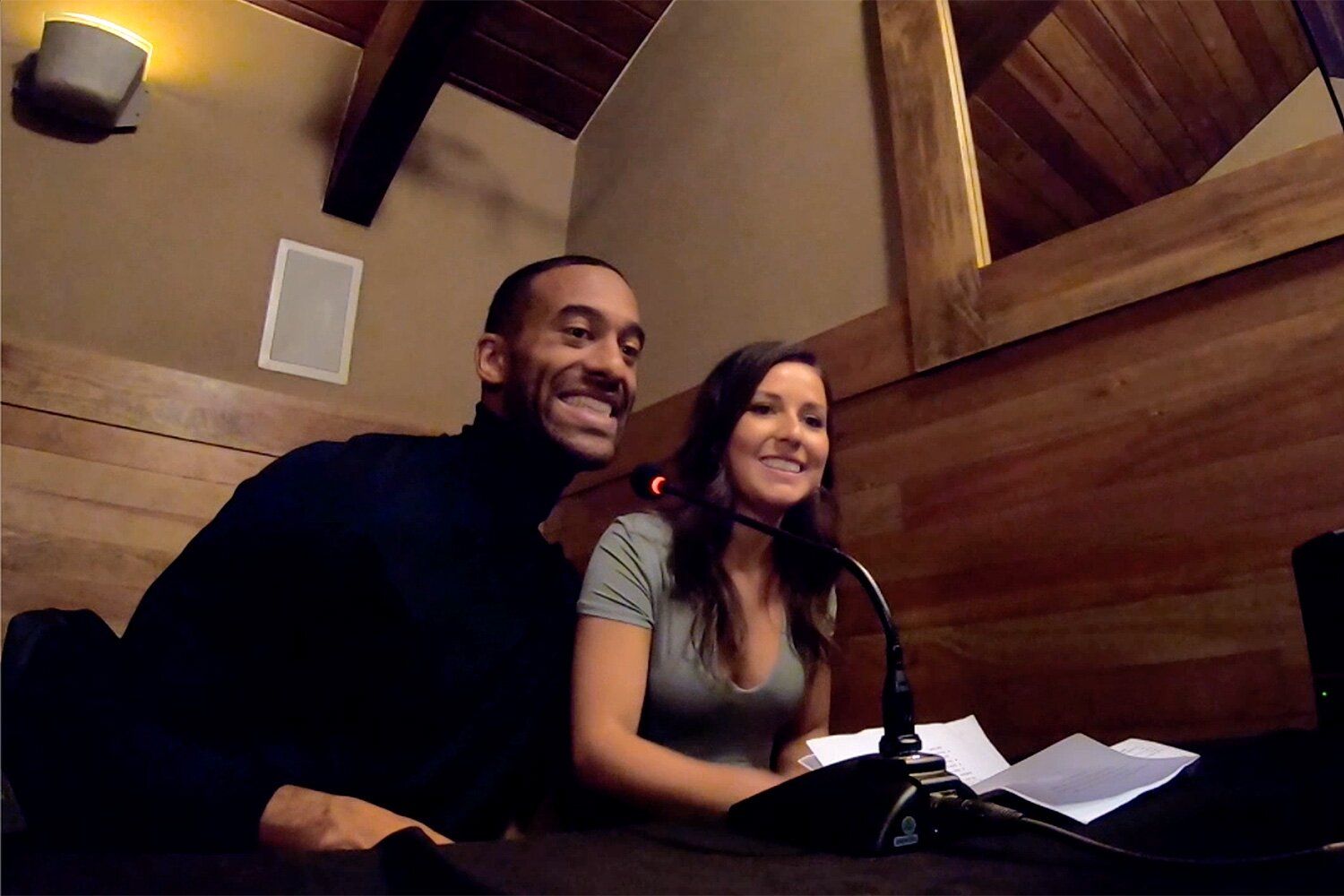 Although I'm so sad she went home this way. I just love her so much and she's been such a class act throughout this whole experience that I hate that it had to happen this way. Especially to validate the main things that Serena was saying about her. I think she is genuine and was there for genuine reasons, but there was just no connection with Matt and that's fine. I think deep down she knows it too, but she was hopeful because she wants to fall in love.
Love you Katie! You're the absolute best and I hope we see you on Bachelor in Paradise and much more in the Bachelor Franchise!
Heather
The Heather situation drives me crazy.  I'm sure she's getting so much hate from so many people for being there. And while I am not gonna be one of the people that hates on her, because this is not her fault, but she just has no place there. Especially the producers bringing her in this late. For Chris Harrison to act like it was a surprise for her to be there is pretty funny. Of course he knew she was coming and of course she was quarantined way before she got there. I've mentioned this in past blog posts but Bachelor weeks are only 3 to 4 days. They're not full weeks. So she was probably in quarantine in that hotel room for 3-4 days max. Maybe five days if we're really stretching it. So the producers for sure had her quarantine before she even confronted Chris Harrison. Especially if she was going to interact with the gate guard with no mask on.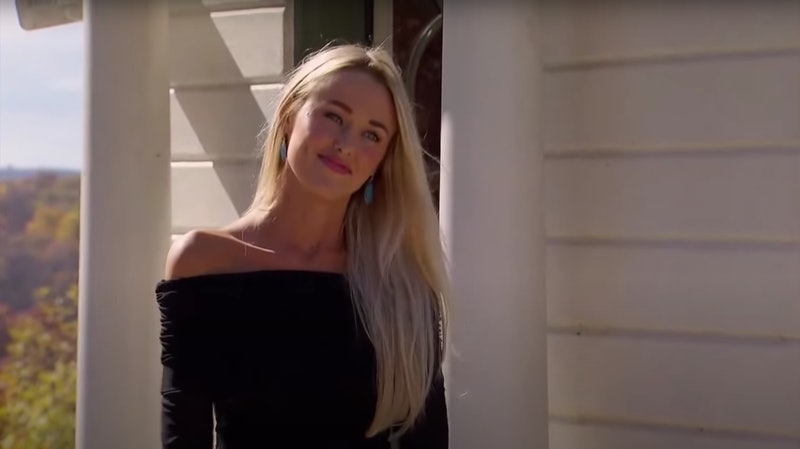 Some of you might think there is a chance Chris didn't know, but he's an executive producer on the show, of course he knew.
All that said, the girls have absolutely every right at this point to be so pissed if Matt gives Heather a rose. Sure two weeks into the process, come on you can't claim a guy is yours, but after you've been dating him for a few weeks if he still just randomly welcomes in any pretty girl that walks in, yeah there is reason to be upset. So I have full confidence Heather will not be staying past next episode. I feel bad for her though. She was set up for a really bad situation.
Me this Week
Thanks so much for continuing to support my Bachelor blog season after season. It means so much to me!!! Today I wanted to share with you a sneak peek into a blog I'm going to be doing where I recap all of my codes that I have going on right now! There are so many and we always get questions in the FB group, so what better place for me to share some of my favorite brands and discounts for all of you!
Thrive is a really amazing company. Not only do they care about our planet but they care about you and your family's health. You're able to shop on their site based on your diet!
Brand:HomeChef
Code: ALI90 for $90 off your first month – that's 10 free meals
If you follow me, you all know how much we LOVE Home Chef in our house. The meals are so easy and delicious. Plus they have better for you options!
Brand: Dime
Code: Super20 of 20% off
I am completely obsessed with their eyelash serum and their power patches.
Brand: Obe
Code: Click here! for 50% off your first month, plus a free first week
Seriously I could not be more obsessed with obe Fitness workouts! It has made me truly love working out again.
Get over $200 worth of amazing items (many from small companies) for only $40 with my code! I love getting this every season!
Brand: Wellements
Code: Ali15 for 15% off
I've used Wellements products on my kiddos since they were infants and still continue to to this day! Their products are organic and made from quality products that I trust using on my kids. We have always used the Chest Rub when they have colds and it helps so much!
These are individually packaged vitamins that have your name on them and are personalized to your exact needs.
Thanks for coming to the blog!