Hi guys! Thanks for coming over to the blog today. It's such an exciting day for us because there's one more sleep until we hit the road and head for Nashville! We spent the past couple days packing everything up at Mimi and Papa's house to start the next chapter. I wouldn't trade our time here for the world! It's been absolutely amazing. But the one thing I will say about moving, not once but twice in a few months, is that it is expensive!
We got two shipping containers. One that went directly to Nashville and then one that came here to Indiana for the things we would need for the few months we've been here. And now we have to rent a truck to load everything up and drive it down to Nashville. Between the shipping containers, the truck, the movers and the shipping supplies, we have spent more than I care to admit on this move. But this is hopefully our forever move and forever home so it's worth every penny.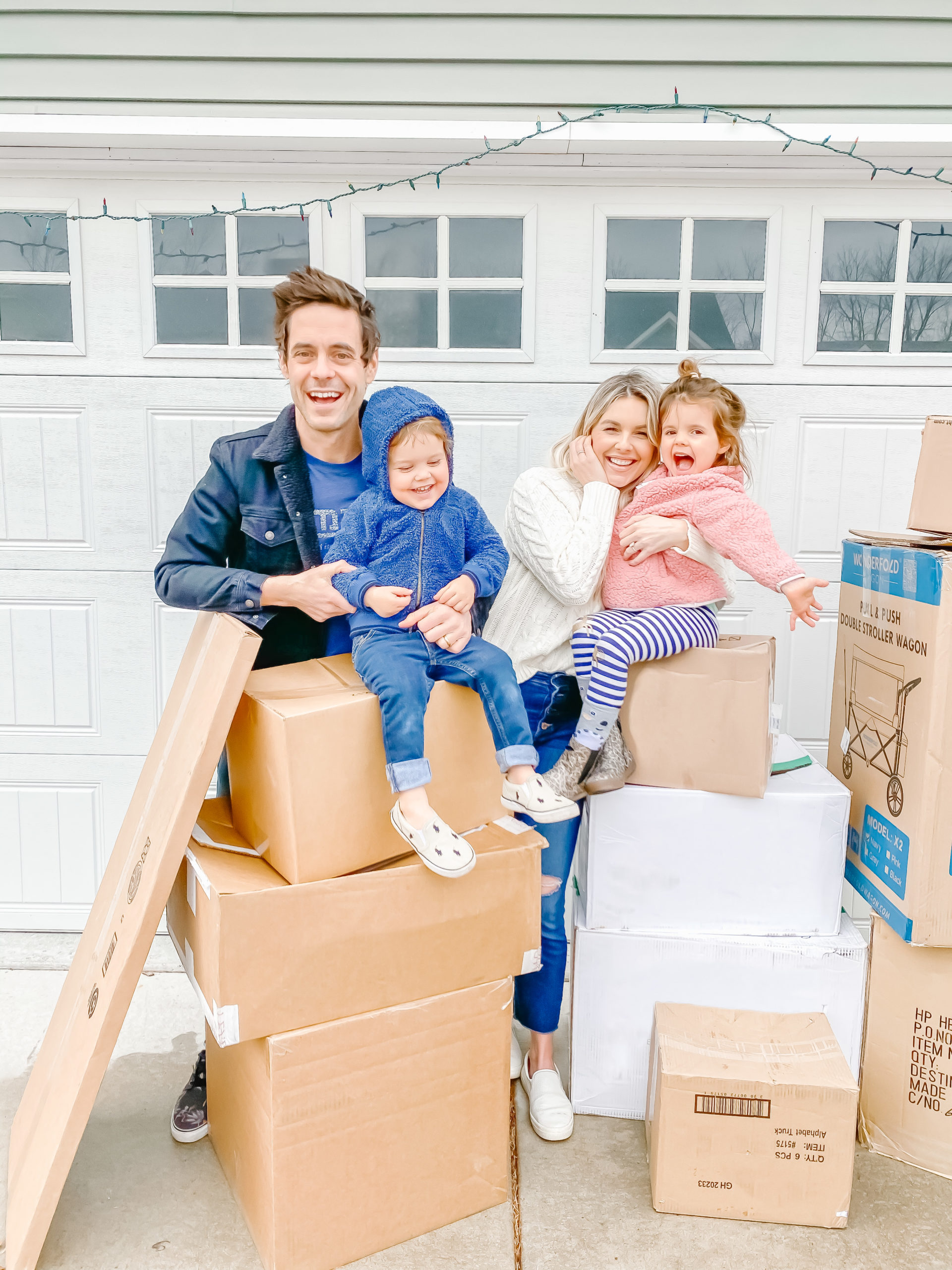 That said, I have to tell you about the Verizon Visa® Card. Verizon reached out to me to work on this post. And I happily agreed because I've been a Verizon customer for years! In fact I've been a Verizon customer since I got my very first cell phone when I was a teenager. So when I did some more research about the card I realized how amazing it was and I want to share with all of you. You guys know I'm all about savings and what's so amazing about the Verizon Visa® Card is you can earn Verizon Dollars to help pay a portion of your monthly cell phone bill and then some!
I have avoided having a cell phone bill for years! I'm almost embarrassed to admit this but I've been on my mom's Verizon Family plan for over 20+ years now. Ha! I think it's time for me to venture out on my own. I've just always wanted to avoid having the bill for myself and my mom took care of it. So now that I know if I were a Verizon wireless account owner or manager, I could apply for the Verizon Visa Card and if approved, I could earn Verizon Dollars to use towards a portion or all of my monthly bill just by using the card to buy the things I would buy anyway, it's so exciting!*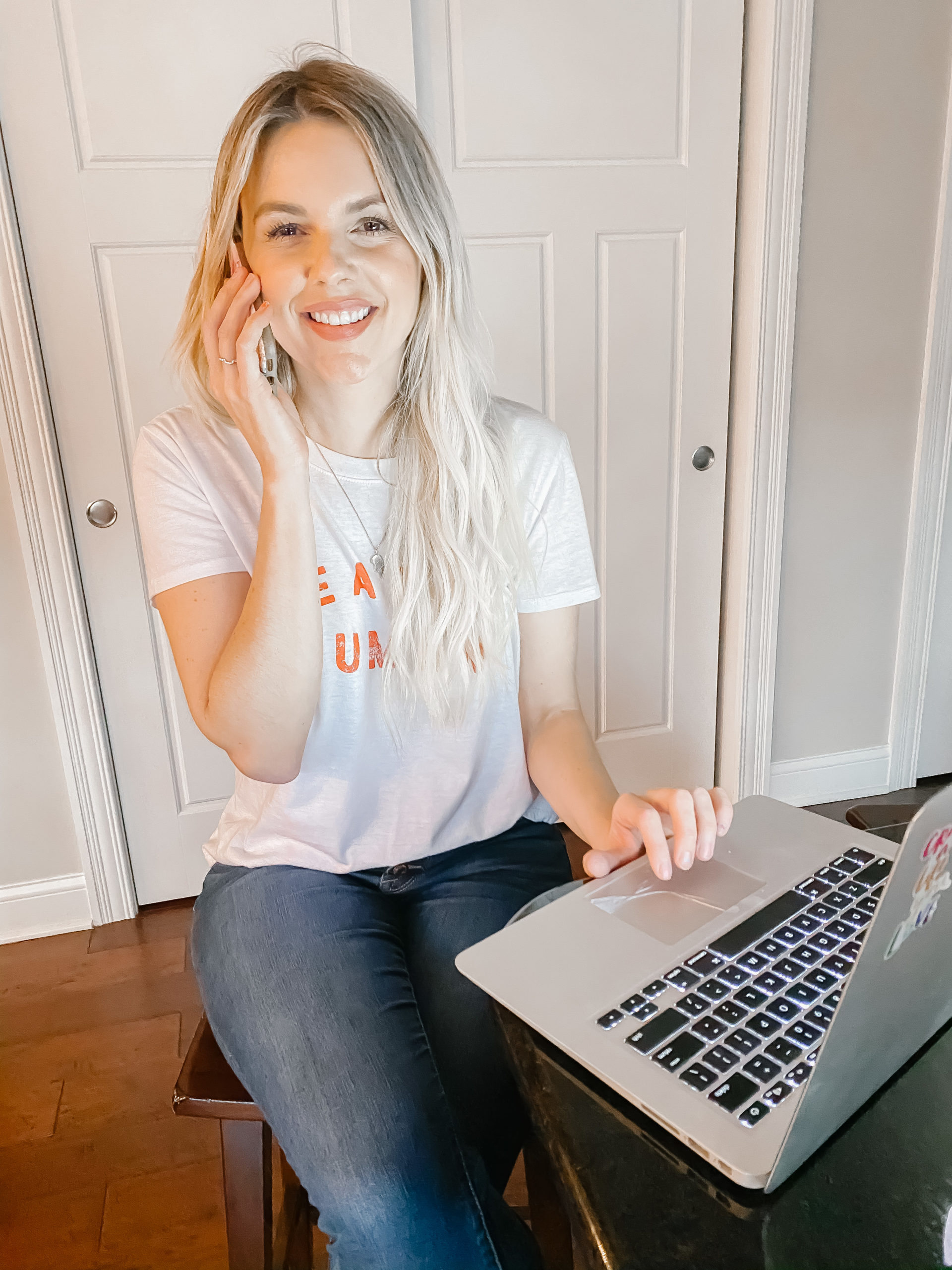 Let me start with one of the best parts. There's NO ANNUAL FEE!* That's right. These credit card companies always seem to want money to save you money. But that's not the case with this card and I think that's so amazing!
And if you open an account, you can get up to $100 in credit offer for new card holders.* Get up to $10 off per line on eligible plans with Auto Pay. Kevin and I will both get on the same plan and it's only a matter of time before we want Molly to have a phone for emergencies.
What else what else? Well I already mentioned that you'll earn rising Verizon dollars for every day purchases. So just use the card for things you'd buy anyway and watch them add up to help shrink your cell phone bill! You get 4% Verizon dollars back on gas and grocery stores. Which means if you spend $400 on groceries and $200 on gas each month you would get $24 in Verizon Dollars to use towards your cellphone bill! That's not even counting everything else you will buy. Because you'll also get 3% back in Verizon dollars back on dining – which includes delivery which we're all doing these days, 2% back on Verizon purchases and 1% on all other purchases! I could have enough Verizon Dollars to pay my cell phone bill each month!
I just think this is a really great card for so many reasons. I've always been the type of person that likes to pay more on my mortgage each month because I don't like having debt or bills hanging over my head. So this type of card is just perfect for the way my brain works. If you'd like to earn rewards to help pay a portion of your cell phone bill, I highly recommend it, especially since there is no annual fee!
And think about what you could get with that money you normally would spend towards your cellphone bill. In fact I wanna know what you would get! Tell me in the comments below. I'll start, with the money I save from my cellphone bill, I would get myself a massage! Or maybe fix the crack in the computer that you can see in the photo above. Ha! Now you go!
P.S. And for the exciting Nashville update. Our rental has a guest house and Mimi and Papa are coming with us!!!!!! Not for good, ha. I wish! But we will have family with us for the first couple weeks. Sooooo grateful! Oh and it has a trampoline for the kids. I will do stories of their faces once they see it for the first time. We haven't told them 😉 I'm sure they will want one at our forever home. That's where the Verizon Visa® Card will come in handy again. 😉
Learn how: www.verizonwireless.com/support/verizon-visa-card-rewards-legal/