Hi guys! I'm so excited about today's blog post because I think it's gonna be super helpful for anybody looking for the perfect nude lip. I wanna start off by saying the term "nude" is very relative. Depending on your skin tone your nude shade is completely different than somebody else's. I am reviewing these lip colors as someone with olive/white skin. I wish I could review them with every skin tone and maybe I will sometime in the future and collab with other people! But life's I'm pretty busy over the holidays so this is the best I have right now. Doing my best! But I do give my thoughts on a nude that didn't look good on my skin tone, but I think would be great for darker skin tones!
A lot of people on Instagram have been asking me about how I do my lips. And I want to show you guys because I have found a way to make my upper lip looks so much bigger and I'm so proud of it what I've come up with! Ha! My upper lip has always been so much thinner than my bottom lip and this lip tutorial I'm about to give you, are some of my go to products for the perfect nude lip! I'm gonna start with the lightest shade of nude I'm going to be talking about and then go up to the darkest shade of nude I found. That way I'm hoping it be more inclusive no matter what your skin tone.
Here's a before pic with no lip to start! Well no lip and half my lip liner so you can see the side my side and the difference a little liner can make;)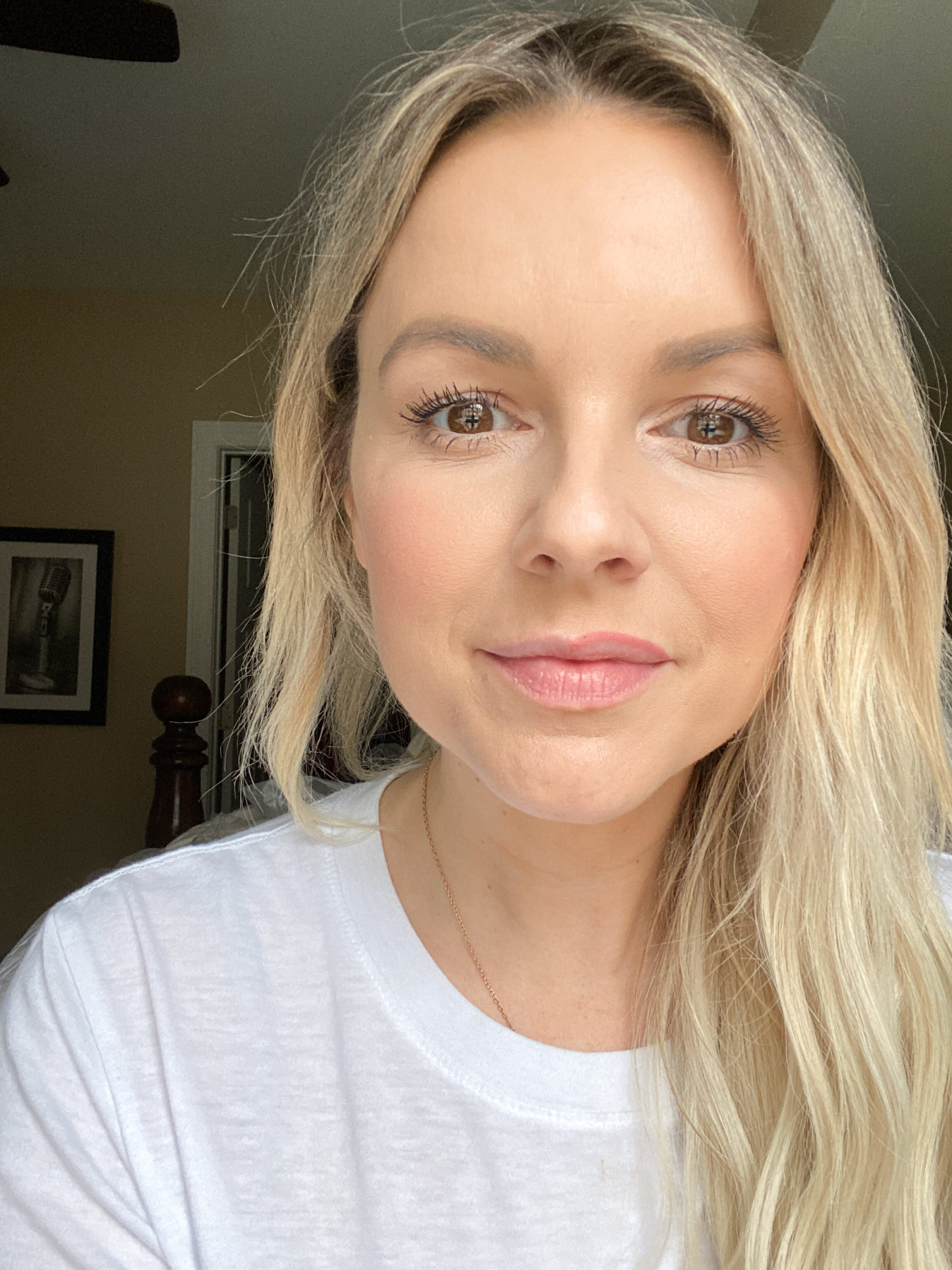 First, Lip Liner
I wanna start by saying for all 3 looks, I lined my lips with the Charlotte Tilbury Lip Cheat in shade Pillow Talk. It's called a Lip Cheat because that's exactly what it does. Cheat to make your lips look bigger! It is the most incredible lip liner I have ever used and I am crazy obsessed with it! So no matter what nude lip you decide to go with from the below get this lip liner to go with all of them. You will not regret it! AND they have different lip cheat pillow talk shades for light, medium and dark skin tones! Yay!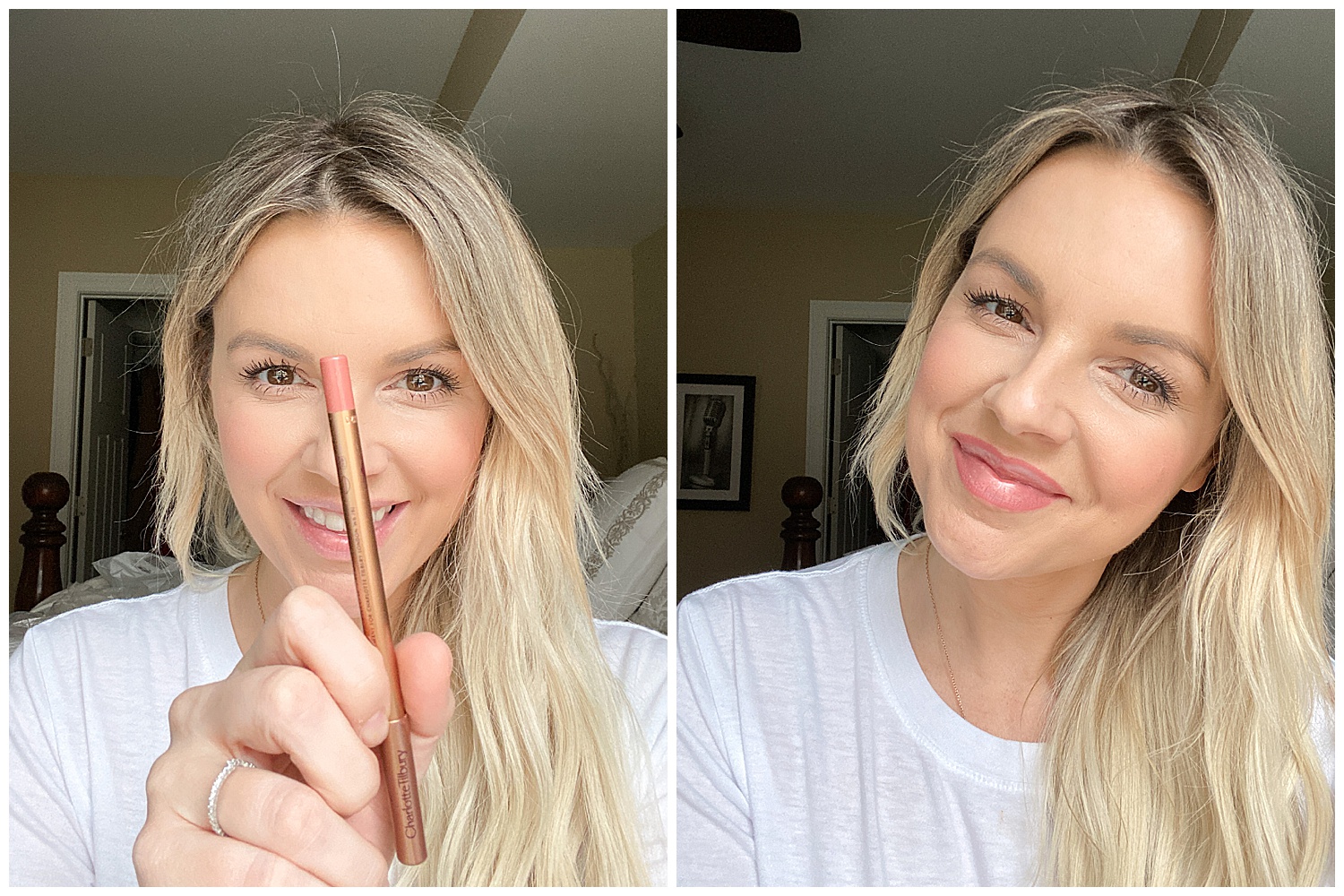 Look One
Okay, the first shade of nude I'm going to show you today is Margaret Candleflame shade from Gucci. This is the the lightest nude I'm going to show you today. Well, actually I lied Gucci in the shade Linda Beige is actually the lightest, but I only use that to blend a darker shade (as you'll see in look two). If you really want a super light nude look, I'd say go with the Gucci in Margaret Candleflame. In fact, when I bought all these lipsticks all of them looked like my "nude" online, but they are completely different shades. In fact MAC Kinda Sexy (left) and Velvet teddy (right) look almost identical online but as you will see in looks 3 and 4, they are SO different!
As mentioned for each lip I lined with the Charlotte Tilbury Lip Cheat in shade Pillow Talk. Then I went over it with the Gucci Margaret Candleflame lipstick and made sure to really blend where the lip liner line was. As you can see, it gives me a very very light nude lip. Which honestly I kind of like sometimes. When I really play up my eyeshadow, I love a big light nude lip. ANd oh my gosh ignore all my flyaways in these pics. Ha!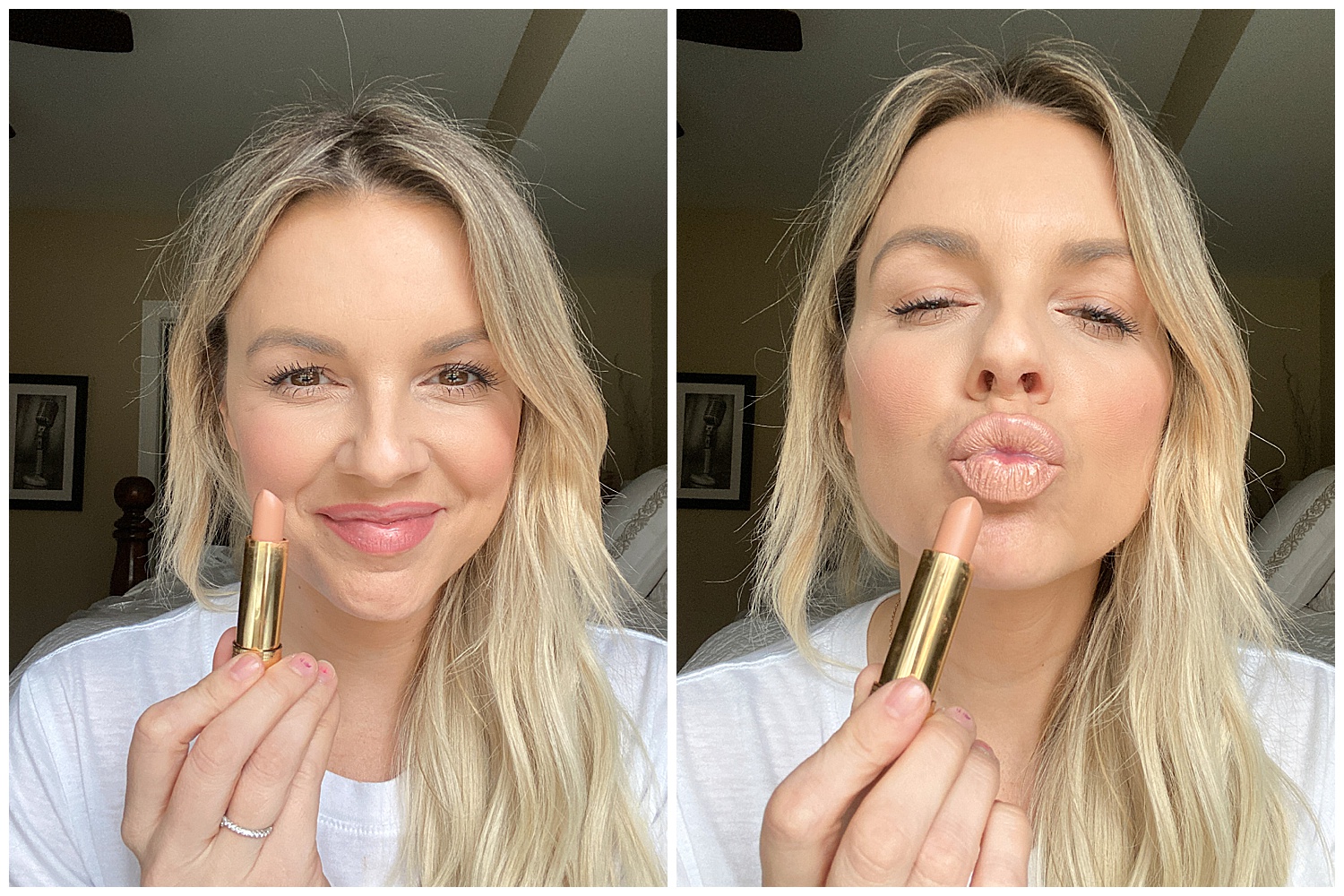 But if that's a little bit too light for your liking you can go over it with the Buxom in Pink Lady to give it a little bit of a pink tint that's really nice. Out of all the "nudes"… this one is probably my second favorite. Or really tied as my second favorite with the video I'm about to show you next. It really just depends on how much eye makeup I have on for the day. If I have a lot of eye makeup on, I like the first look better and if I have minimal makeup, I like this look better. And oh my gosh my "kiss" face is awful. Bahahah! I don't know how girls make this look cute on insta. I certainly can't 😉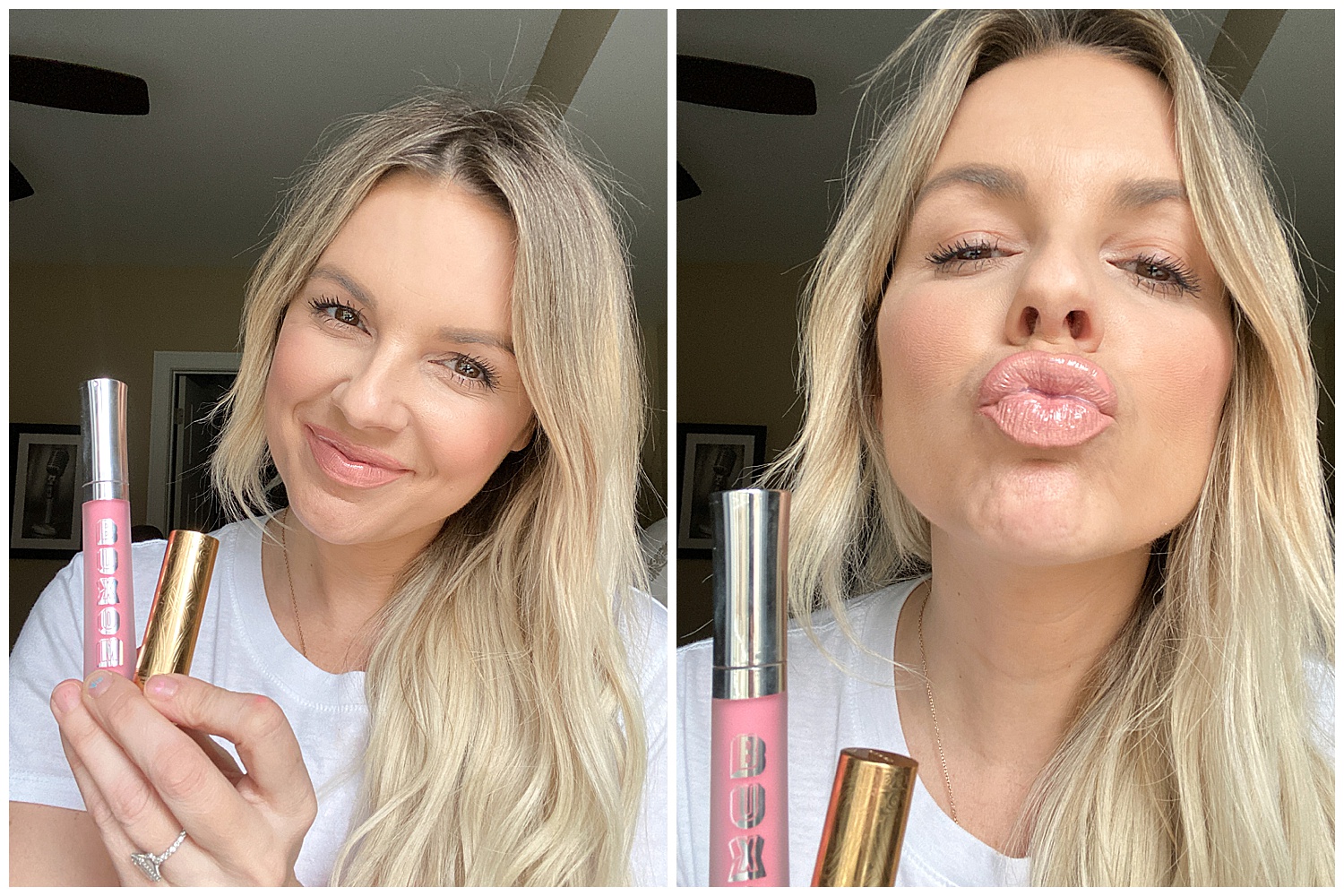 1. LIP CHEAT LIP LINER | 2. GUCCI LIP | 3. BUXOM PINK LADY
And I can't gloss over (no pun intended) the Buxom because it is AMAZING!!!!! It not only gives you that little pink tint that I really like and makes the nude blend more, but it also is a lip PLUMPER. I've used a lot of lip pumpers in the past and some of them sting my lips so much that they're just too uncomfortable to wear. This tingle is so slight and it gives your lives a beautiful pout. Seriously GET IT! You will love it!
Look Two
For the second look, I decided to do a video just so you can see it from beginning to end. For this look I used the Charlotte Tilbury Pillow Talk lip liner again.And the matching Charlotte Tilbury Pillow Talk lipstick. When I was researching and googling for the best "nude" lipstick out there, this is the one I consistently found listed as the best. However, I was kind of surprised when I got in the mail because it was a lot darker than I expected. But again the term "nude" is relative and for somebody with a little bit darker skin tone this would absolutely be a true nude for them. With someone with a much darker skin tone, this would be light on them. And with my skin tone, it slightly was dark on me. So in the video you'll see that I mix it with the Gucci lipstick in shade Linda Beige. It's the LIGHTEST nude I have ever found. But if you want to save some money you could probably just mix in a little bit of your foundation to get a little bit to lighter color if you want to. I then went over it with the Buxom in Pink Lady.

1. LIP CHEAT LIP LINER | 2. PILLOW TALK LIPSTICK | 3. GUCCI LIP |4. BUXOM PINK LADY
You'll also see at the end of this video I showed you guys some inner eye highlighter that I really love for a subtle glow in your inner eye. My packing is different because I have had this highlighter forever!!! They recently got new packaging. I also love Chella highlighter but this one is for a more subtle glow. The blush color I'm wearing is MAC in the shade Melba. As you guys know, I really love a coral lip or hint of coral in my lip and this blush complements it perfectly. In fact, the lipstick I talk about for look 3 (which is my FAVE!) is that perfect nude-ish lip with a little bit of a coral undertone. Let's talk about it!
Look Three
I also wanted to do a video of this lip because it's not multi step. What I love about the Kinda Sexy lip color from MAC is that it's perfect as it is. So if you want something that's minimal maintenance, I highly recommend this color! And the name, Kinda Sexy,  describes it pretty perfectly. It's a really sexy color. It's definitely in the nude family, but it's got sort of this like a very subtle coral undertone almost that I just think makes your lips look well, kind of sexy! This look is definitely my favorite because it easy and sooooo beautiful!

1. LIP CHEAT LIP LINER | 2. KINDA SEXY BY MAC
Look Four
This final "nude" is not nude on me at all. If you have a darker skin tone this might be the perfect nude for you because it might read as a true nude on your skin tone. Again, I'm not 100% sure but that's my guess. This definitely read more of a color on me vs a nude shade. It's not my favorite of the three on my skintone.  I actually got lucky because I ordered this one in a set of MAC mini lipsticks so it was less expensive which makes me happy because I didn't spend that much on it. The color is Velvet Teddy. So for lighter skin tones unless you're looking for a darker lip this color is gonna be too dark on you for a nude lip. If you ever darker skin tone, this could be perfect!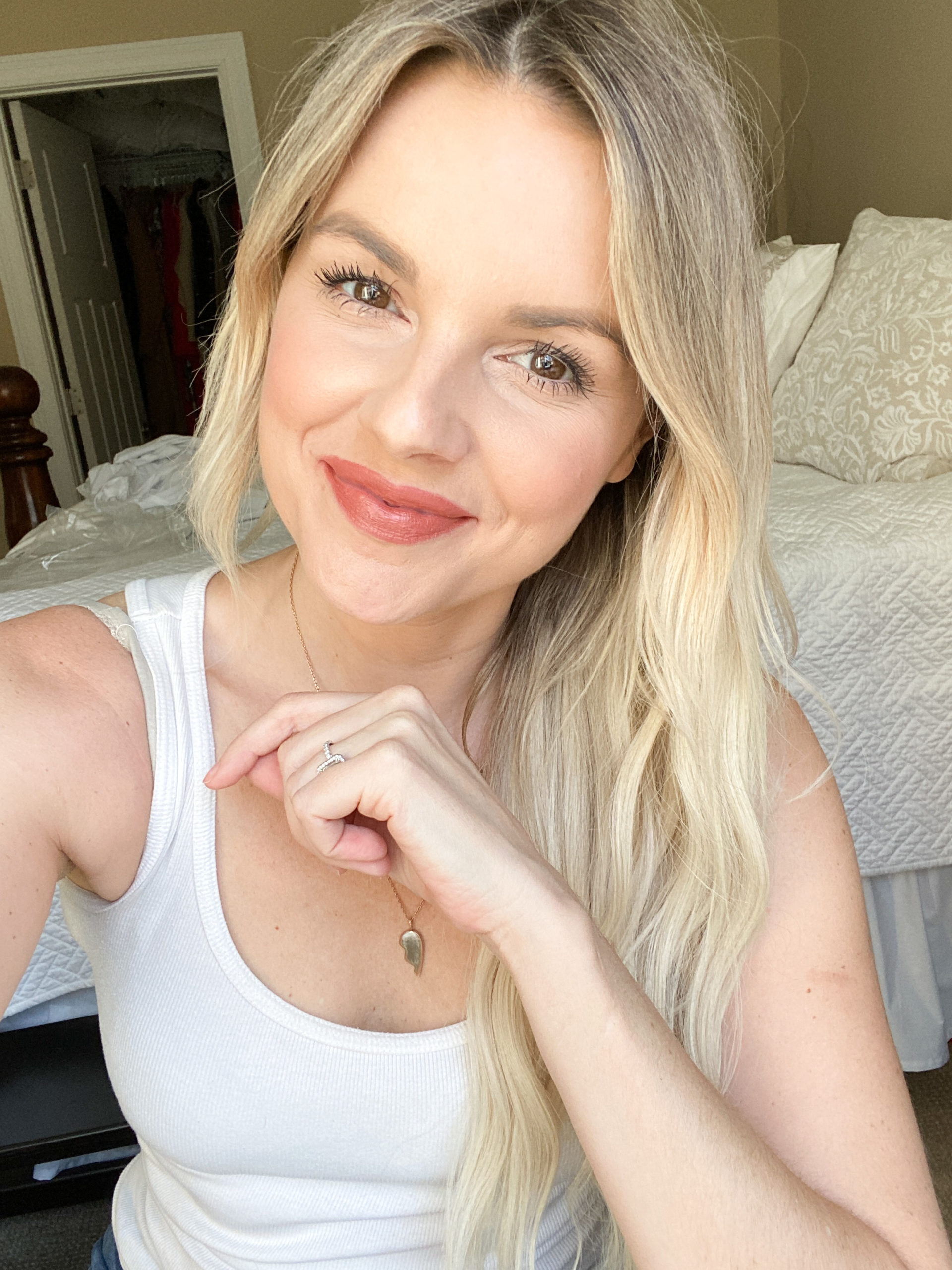 1. LIP CHEAT LIP LINER | 2. VELVET TEDDY BY MAC
Like I mentioned above isn't it CRAZY how MAC Kinda Sexy (right) and Velvet teddy (left) look almost identical online (pic below) but as you will see they are SO different!
The Final Verdict
Okay, so if I had to rank all the items I just talked about I probably would say the MAC Kinda Sexy is my favorite of the 4. Just because it's so simple and it's just one tube of lipstick with the lip liner and you're done! My second favorite is tied between look 1 and 2. Again it depends if you want a LIGHT nude or a little more pigment. If I had to choose only 3 products from this list for you to get it would be: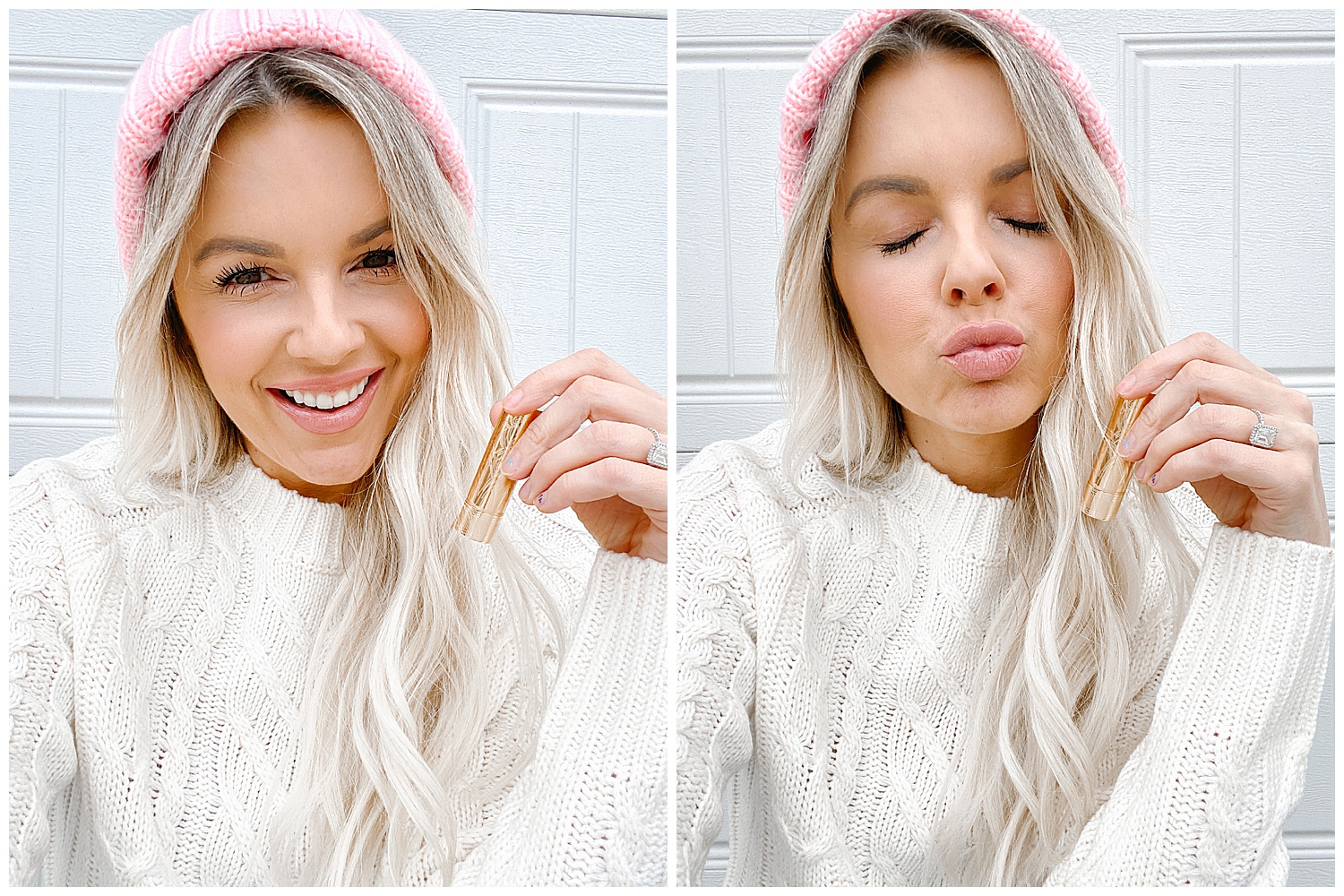 1. LIP CHEAT LIP LINER | 2. PILLOW TALK LIPSTICK | 3. GUCCI LIP |4. BUXOM PINK LADY
This pic above is my lip from Look 2 FYI – which is the Gucci Margaret Candleflame and Charlotte Tilbury Pillow Talk Liner and Charlotte Tilbury Pillow Talk Lipstick 🙂 With the Buxom Pink Lady over it.
And while I'm talking about Charlotte Tilbury products. I also highly recommend their Hollywood flawless filter primer and highlighter. Whether or not you get this, really all depends on how you like your make up. If you like a matte make up look, this wouldn't be for you. But if you're all about that J Lo glow, this is one of the most amazing highlighters to give you that beautiful glowing look without appearing shiny.

MY FAVORITE SUNLESS TANNER OF ALL TIME!
And before I go I just wanna quickly link two more favorites from Nordstrom! This first item is one more of my favorite beauty products from Nordstrom – which is the Clarins sunless tanner. If you've been following me for a while then you know I've been using this exact tanner for years and I swear by it! In fact, it's the only one I've used for years. It just gives the most even and beautiful bronzy glow. I really ever have any streaks when I use it. Sometimes I'll get a few sreaks around my feet, but you just have to be more careful when applying sunless tanner around your feet. I recommend lightly applying it and rubbing it in and then going in with a washcloth maybe 2 minutes later and wiping around the edges. Then five minutes later wiping it off a little more all over the foot. That gives you a nice even blend. As you can see from the video above for look 2, if you watch the full 8 1/2 minute video, I stock up on these things! And you would laugh if you saw all of the tubes of it I have in our shipping container that went to Nashville. I'm telling you if you want to look golden this winter grab some of this! I leave it on for about 8 hours. I t truly barely smells and I used to wear it to work! Check out my insta stories today where I will show you a before and after on my legs!

Last but not least, I had to tell you about this sweater that was seen above! I wanted to link my sweater for everybody because it's so beautiful and truly one of my favorites. I'm wearing a size medium, which is my normal size so it's true to size. It's only $45!!! It just looks so so so expensive and I love it so much!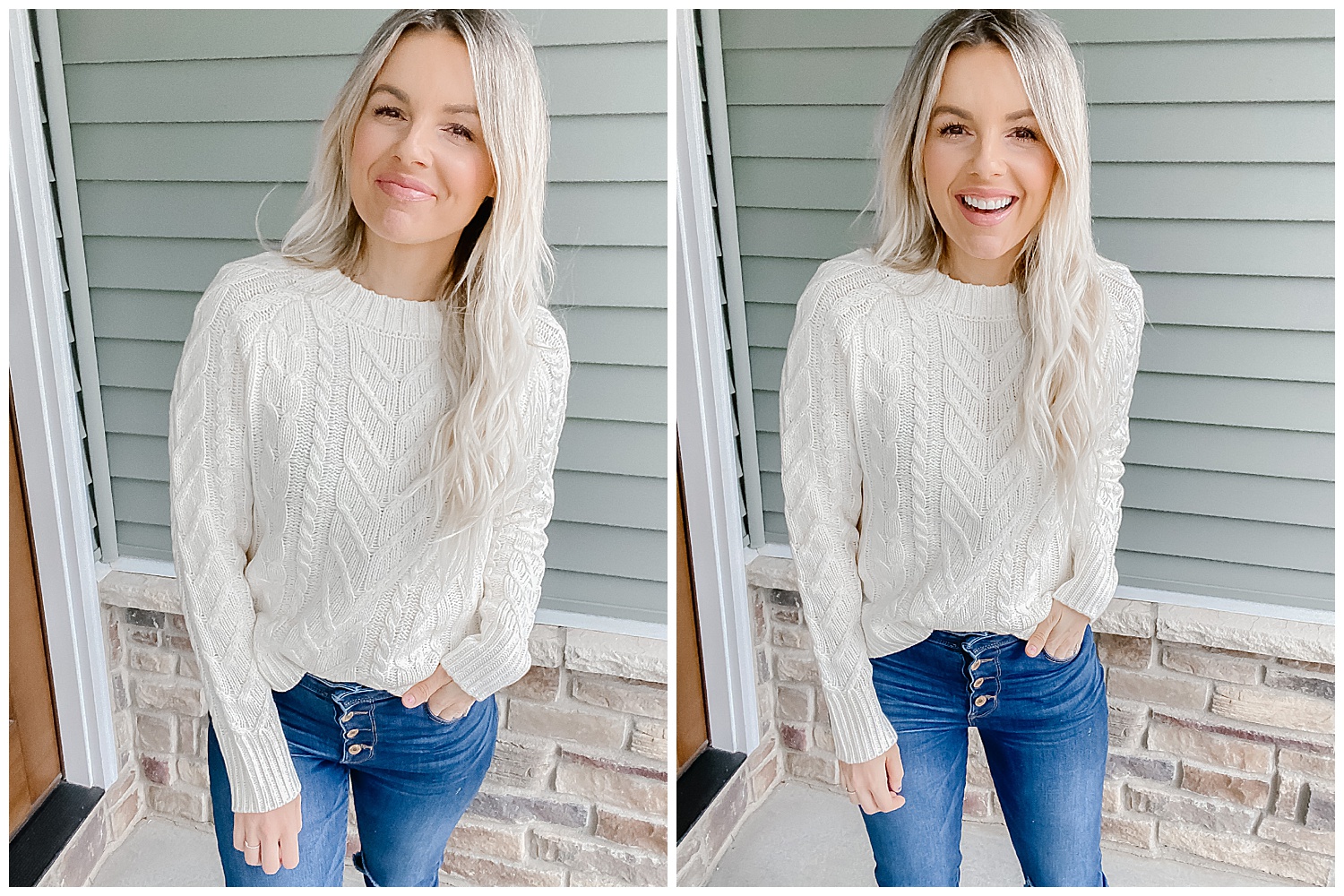 Anyway, I know this is a lot of information in a blog post, but I just want to review everything for you guys! Hope you love them as much as I do! What look is your favorite? Tell me in the comment below!
And thank you Nordstrom for being a sponsor of my site!!!! Grateful!