Hi everyone!!! I hope you're all having a great December! I wanted to get on here today and share some of my favorite finds that are under $25. Holiday shopping can be tough on the wallet, and this year is truly no exception! Some of these items are my tried and true favorites, and others are gifts I've ordered for others this year. I'd love to say my holiday shopping is almost done, but I still have a handful of gifts to get! I would LOVE to hear what all of you are getting for others, please comment some ideas for me!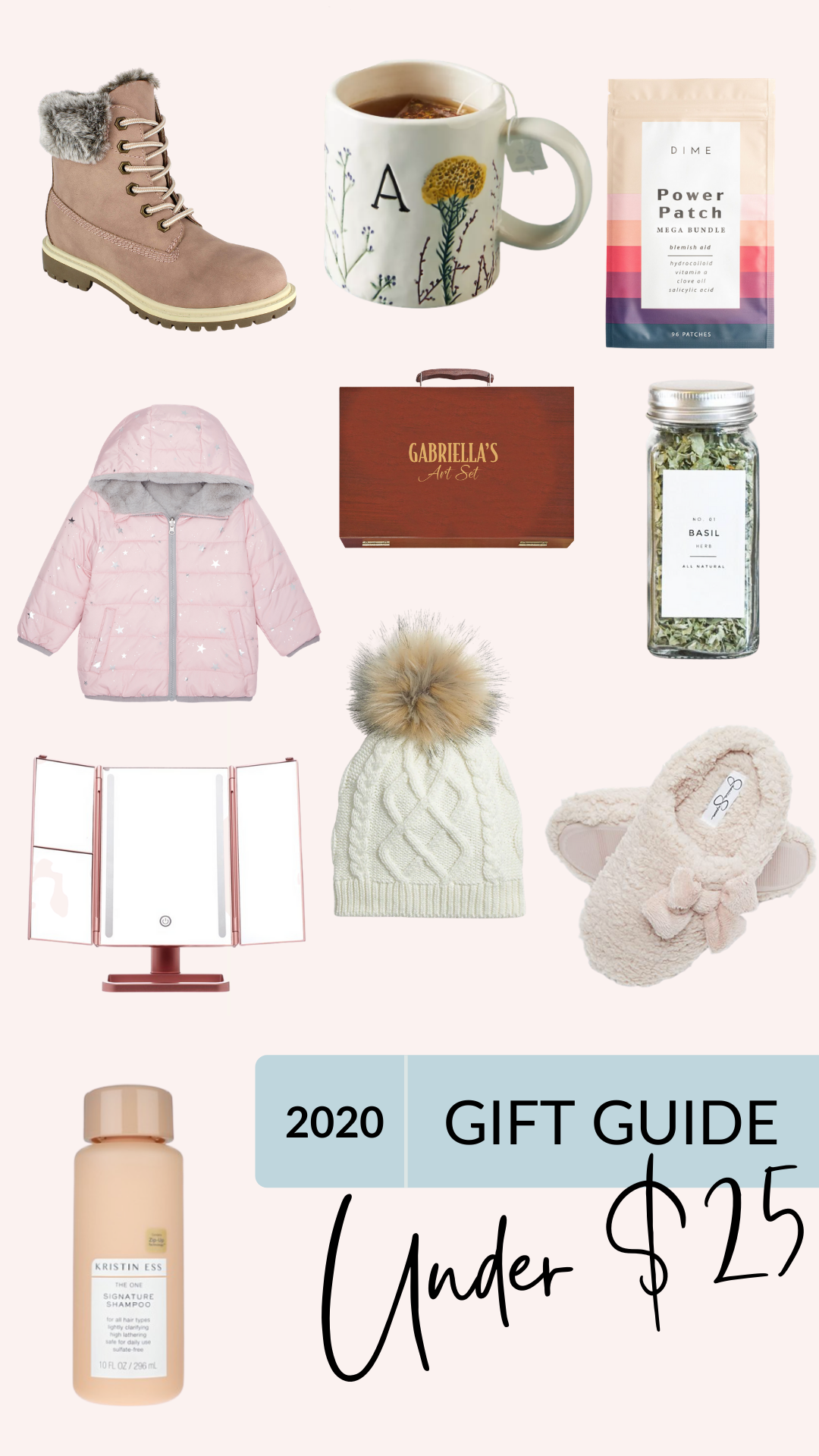 Gifts for Her
Beauty
To start off, I HAVE to talk about the DIME Power Patches. If you watch my stories, you know how much I absolutely love them and could not live without them! I am including both the regular power patch pack and the Mega Bundle (which is the best deal!!!) because with the code SUPER20, they are both under $25! In fact, it makes the regular pack under $15. If you don't have these, I couldn't recommend them more! Get them for yourself and all your friends, they are truly amazing. Don't forget to use the code for your discount!
This Makeup Mirror makes such an incredible gift and is only $19!!! I've seen nearly identical ones for over $100 and I was so excited to find this and gift it to a few of my friends. It comes in white and black as well, so you can choose the perfect color for whoever you are gifting to!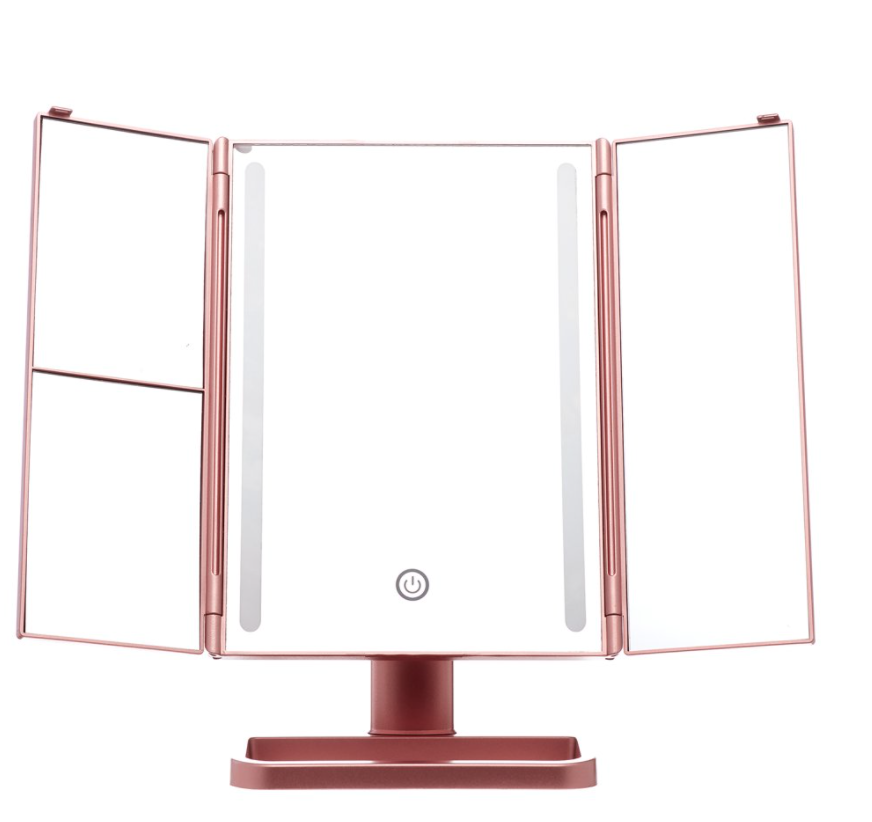 When I told Madi I was doing this blog for $25 and under, she asked if she could add one of her favorite beauty products, and of course I said yes! I'm going to add a quote from her here: "One of my favorite gifts I received a few years ago was the Kristin Ess Shampoo and Conditioner! I have not stopped using it since because it is only $10 per bottle! My hair always looks and feels amazing, and not to mention the smell is incredible. She is a hairstylist who was tired of her clients having to buy products with bad ingredients because they were more affordable, so created her own line. I have basically everything now, from her hair dryer to her detangler… honestly I smell like Kristin Ess at all times! These products make up my entire hair routine! OH and I have her new travel bottle kit on my Christmas list, it's only $20!"

Cozy Picks
If you want to get the sweater I wore the other day I am linking it below. It's awesome! Especially for this price!!!! Only $17!!!! The detail is soooo pretty. I am wearing a size medium FYI. I think this would make the perfect gift for so many different ages from a pre-teen to your mother-in-law! It is truly so versatile and comes in a few colors!

I found these super cozy blush slippers when I was looking for a gift and wow they are so darling. They are slightly more pink in person but are very beautiful and soft. They are only $21.99 and come in sooo many colors if the person you are gifting for does not love pink. Also they are memory foam and have nonslip on the bottom!

I also had to include this $14 cardigan that I showed you recently!. This might be one of my favorite items from this post. I think it's such a great gift to give! It's a simple cardigan that anyone and everyone would love. And it's so much easier to guess somebody's size with a cardigan because really you can go up or down a size and it would still fit well. Do you know what I mean? Like I'm a size medium and I got a medium. But I could squeeze into a small for sure because it has a little stretch and give. And a large would just look cute and oversized.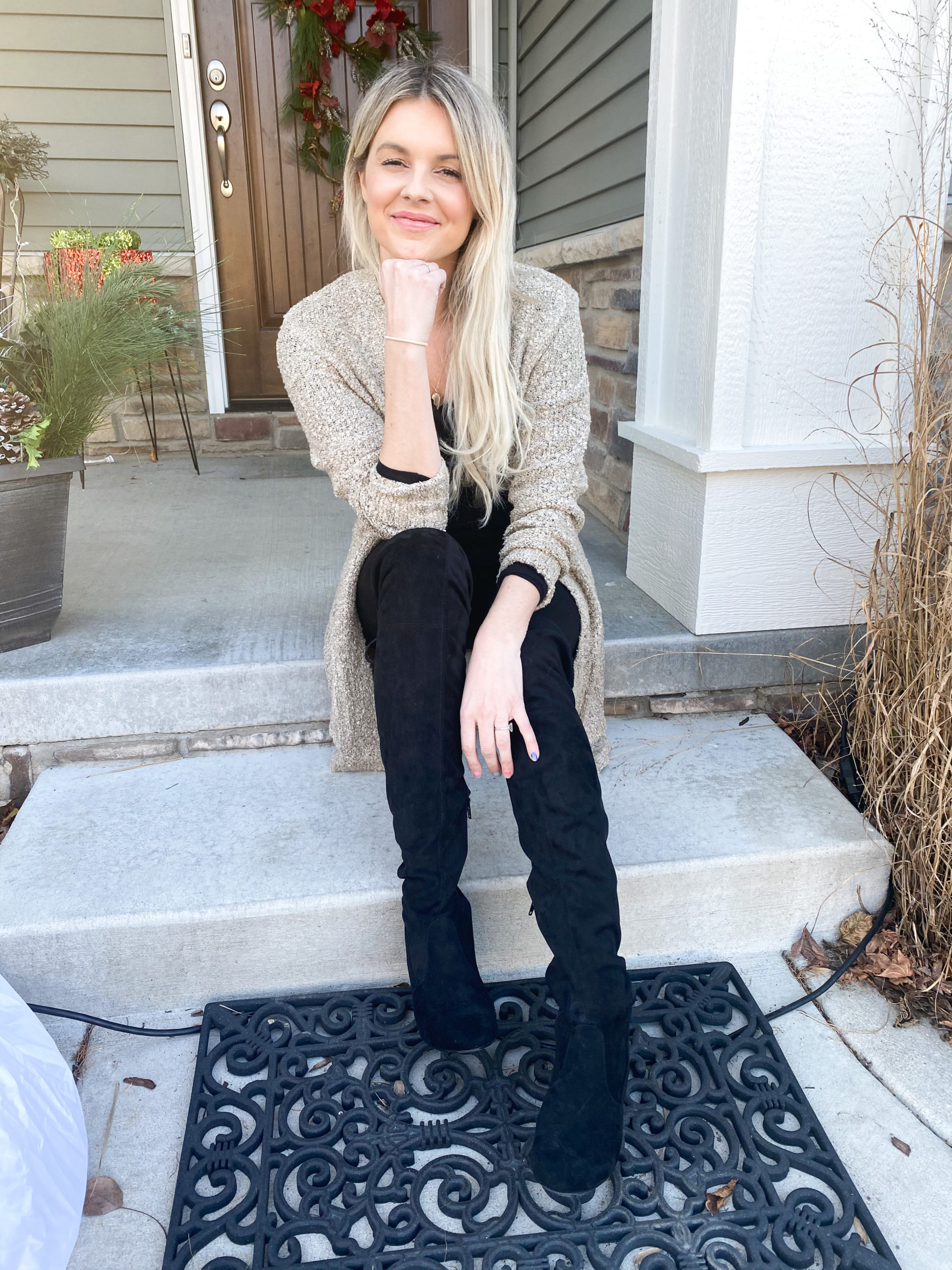 1. $14 CARDIGAN | 2. OTK BOOTS
I seriously LOVEEE this pompom beanie! I think it is so stinkin cute and it is currently 60% off!! That makes it's only $15. If you have anyone you are buying for that lives in cooler weather, this is such an amazing gift. It's from nice quality brand and I think it will last a really long time! Plus, what a steal! $15 instead of $40 for a super cute beanie?!
My boots from Walmart are on sale for $22 from $50. Honestly even at $50 I would've bought them and thought they were an absolute steal! I needed good winter boots and I thought I'd give these a go and I'm just obsessed with them! They are even more beautiful than they look in these photos and the color is just so creamy and gorgeous! They also come in a gray color and wheat. I got the color called blush but I really wouldn't call it a blush, it just looks more like a taupe and I love it! Seriously if you need a pair of boots get these! The sale is just so good!!!

I've had them for about a month now and I LOVE them! And I've realized the key to wearing them and making them super flattering on your legs is to get a knee high sock and bunch it up at your ankle! Little styling tip!
Other Random Finds
Another super affordable and thoughtful gift for a minimal woman in your life, someone looking to get organized or someone who has it all would be these pantry labels. I know when you saw my guide image you were probably thinking, huh? Basil? But no! It's these labels that come with 60 labels for different spices. They also carry them for pantry products. For $14, you could elevate someone's pantry and make it look so beautiful! There are also other options for dry pantry goods for $12! If you are looking to make the gift slightly more substantial, you can also get them spice jars for $19!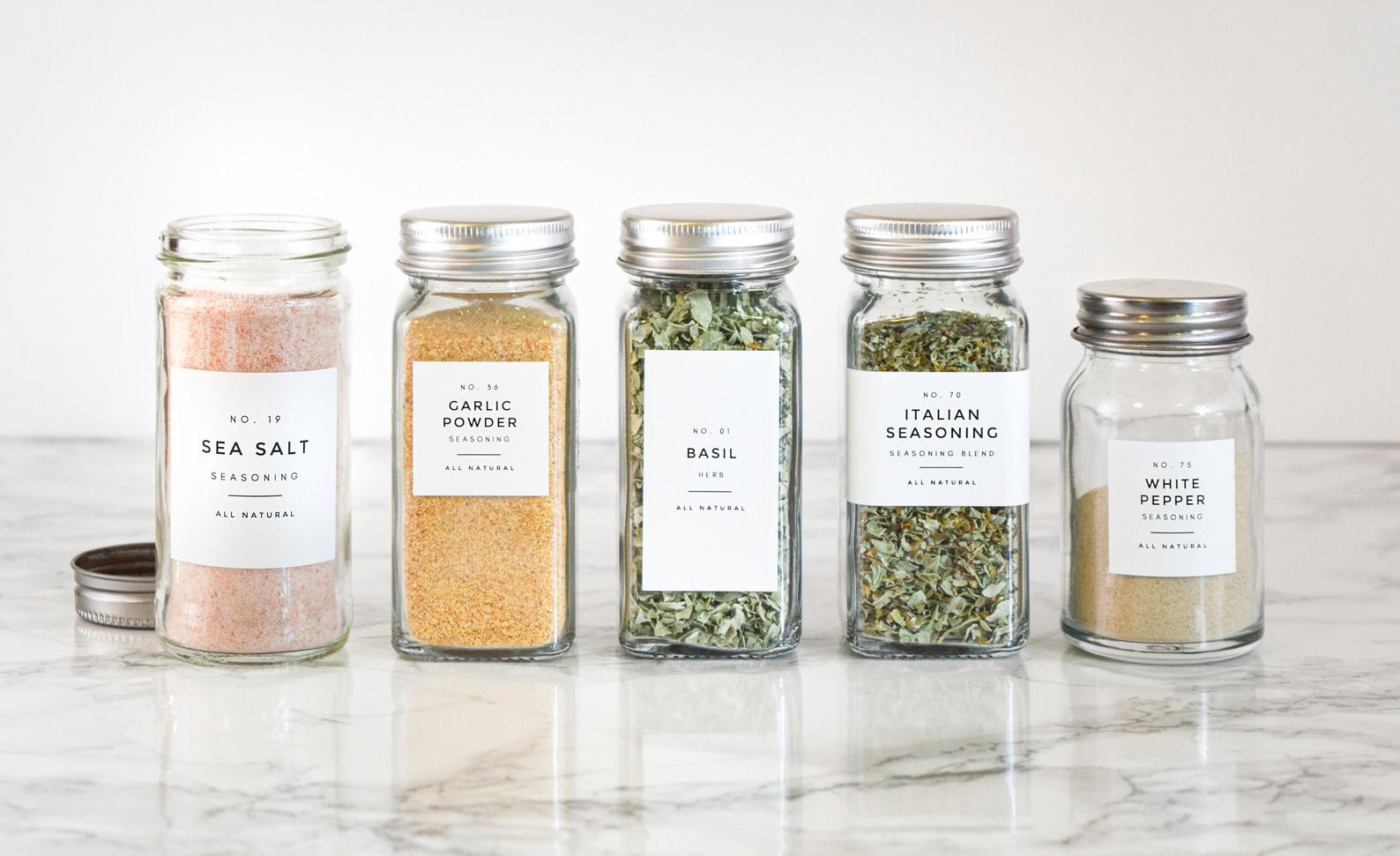 Also, who doesn't love a good coffee or tea mug! If you're getting someone one of the cozy pieces above, these would be a great addition to the gift.

Gifts for Him
The men in your life want to be cozy and comfy during this time of year too! Here are a few great and affordable options
I LOVE the two pack of beanies that is only $12.99! You can keep them together for one gift, or separate them for two different people. These also make a great stocking stuffer!!!
Oh my gosh on the topic of beanies, I just realized that I talked about this bluetooth beanie with a little speaker to listen to music on my Amazon Live! So perfect for men that snowboard or ski or do anything outdoors really! If you go to my live, scroll across the items at the bottom to click the link! And this live is the one filled with affordable favorite items that you referred to me!

Most men won't buy themselves slippers, but once they have them, they live in them! Especially with working from home still in place in most areas! Help them to be comfy and warm on your winter floors.
If you live in somewhere more cool, this puffer jacket is great and only $21! It comes in a variety of colors and is water resistant! Even if you don't live somewhere more cool, this one is great because it is medium weight so it can be worn in so many climates. In a cold climate, they can layer the jacket with a thermal or long sleeve and in a slightly warmer climate they could throw on a t-shirt under it. it would also be great to keep in the trunk in case he was ever caught in unexpected weather!

Oh! And if you need a stocking stuffer idea, these coozies/beverage cooler holders make a great gift. They are currently buy 1 get 1 30% off, which means you get 2 for just about $8. They come in a bunch of sports team options for both college and NFL!

Gifts for Kiddos
You all know I love providing my kiddos with projects, toys and activities that really work their little brains. That's why it's so important to me that even during the holidays their gifts are both fun and educational and I want to share some of my favorites with you!
My kiddos love art, so art kits and supplies are something that are highly loved gifts in our home. This Crayola Colossal kit comes with every art supply from chalk to paint brushes, markers and more (90 pieces!) for only $19! And in case that one sells out, here is a really similar one with amazing reviews! I also was so excited to find this personalized art kit, but shipping dates just changed so it will no longer be here by Christmas. With so many kids learning from home, I still think this would be a great option to buy you kiddo for learning for this next year. The kit was a 2 line message is only $19 and comes with 80 pieces. I love it because all of the supplies are contained to 1 kit, so that way there isn't a big mess to clean up and it is easy to store!

How cute is this little bird house kit?! It is only $10 for 1, and somehow $40 for 2. So if you have more than one kiddo, definitely order two kits separately and that's 50% off the regular price. I love that this would entertain them for quite some time and comes with little decor for the house like the fence and little wooden birds!
These wooden blocks are Molly's number one pick for what she wants for Christmas this year. She carries a picture around of them with her and has been telling our elf on the shelf Coco every day that it's what she wants from Santa. So I bought her two. She has always used her blocks and other building items so much that I think the more the merrier! I know they will all be used by her and Riley, and they are on sale for only $16 each! Even if you don't buy your kiddos 2 of them, 1 is still plenty because it comes with 100 pieces. Such a great deal for a high quality toy. I've talked about it a few times in the past, but I just love Melissa and Doug toys. They are made so well and truly last.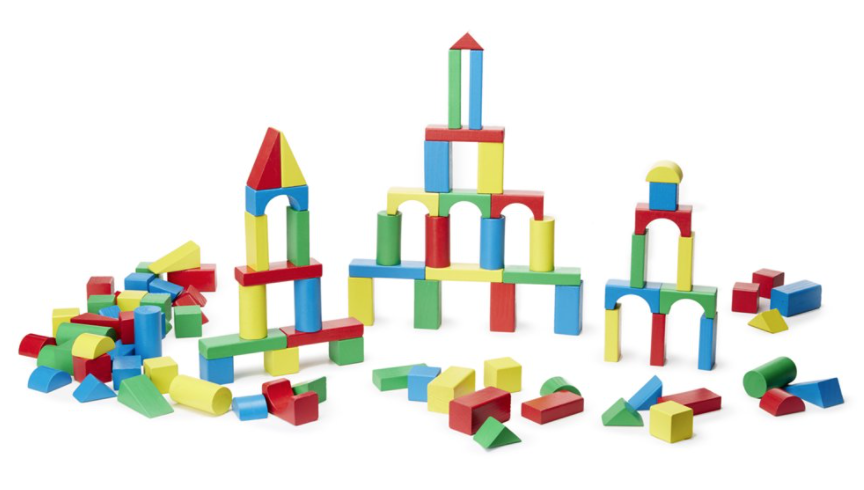 If your children are slightly older, this 400+ piece lego set is only $25! It comes with a bunch of colors and different styles of wheels so that they can build trucks, skateboards, taxis… really anything that needs wheels!
I had to share these puffer jackets that I found that are only $19! They are reversible with a waterproof side and also a soft fluffy side. The hood is attached, which is so important for kiddos! Especially if the weather is bad! They just look so warm and are so affordable! And aren't they sooo cute?! I know Molly would love the pink with stars or the "unicorn" looking ombre option!

A Gift for ME!
Ok ok and I know this isn't under $25 but I HAVE to add this suit to this blog post because it's my gift to MYSELF this year! It's by Andie Swim and it's my absolute favorite suit ever! Code DREAM15 with get you 15% off FYI. It's soooooo flattering and I truly think you will LOVE it! Treat yourself! It's the Holidays!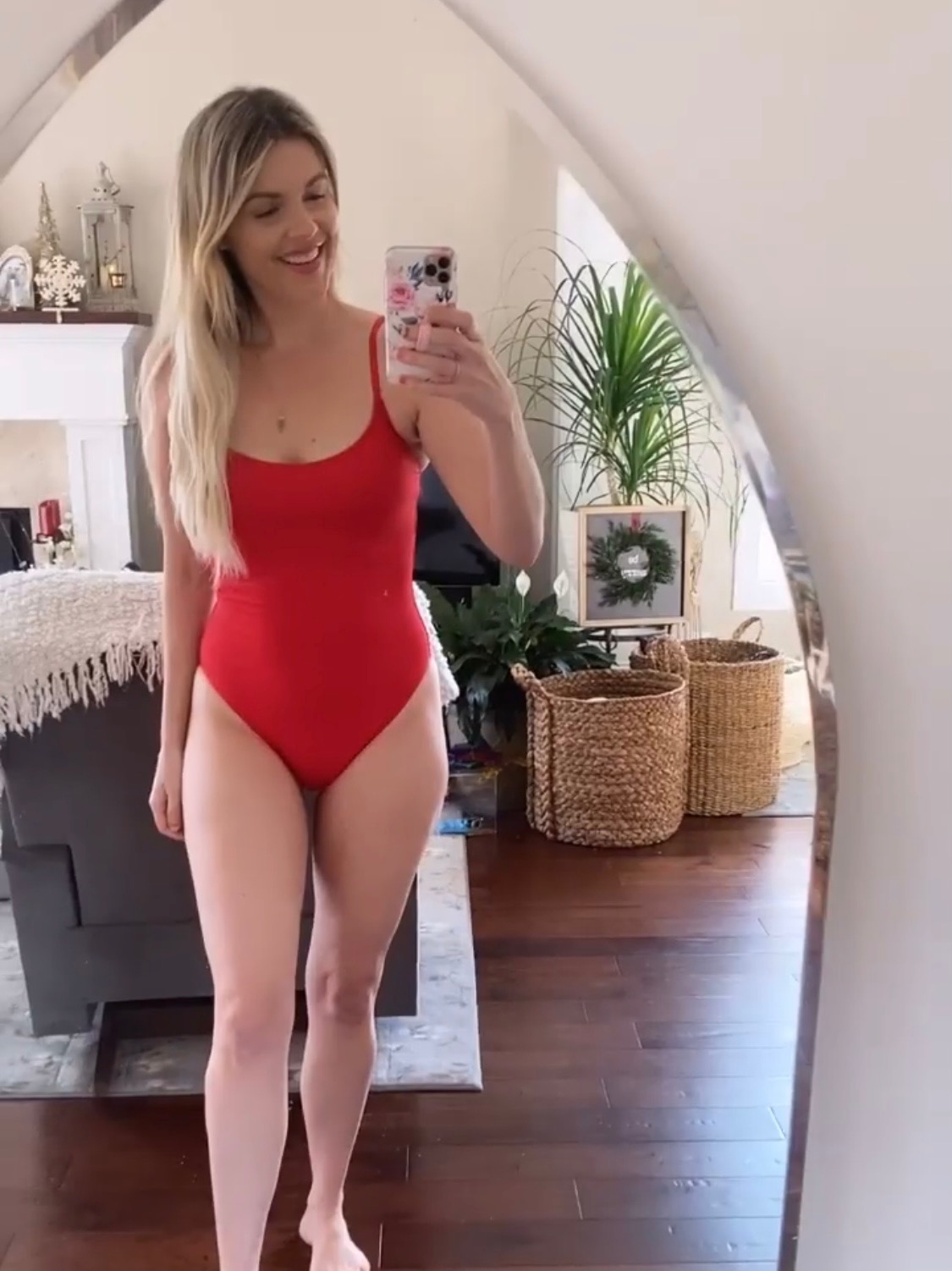 You can also check out my holiday toy blog from just a few weeks ago here!!
Happy Holidays!
I hope you all have the best holidays with your families. I know things look different this year, but spending time with our families is what it is all about! If you know of any more affordable gift options, let me know below! I will be adding to this post throughout the day with some of your ideas.
Oh!!! And if you're looking for a quick, affordable gift for a loved one, co-worker, or white elephant type game, I highly recommend this throw blanket!!! It is SO soft and comes in a variety of colors! Not to mention that it is only $8!!!  It was delivered super fast FYI. I ordered at night and it was delivered by noon the next morning! Crazy! It's so soft and cute and comes wrapped up with this little bow around it, so it's ready to gift! This would be such a great gift for employees or friends or coworkers because it's so inexpensive, but looks so substantial because it's a bigger gift. This would be great to bring along for each family member in the car to look at lights too – and it comes in a bunch of colors!! So cute!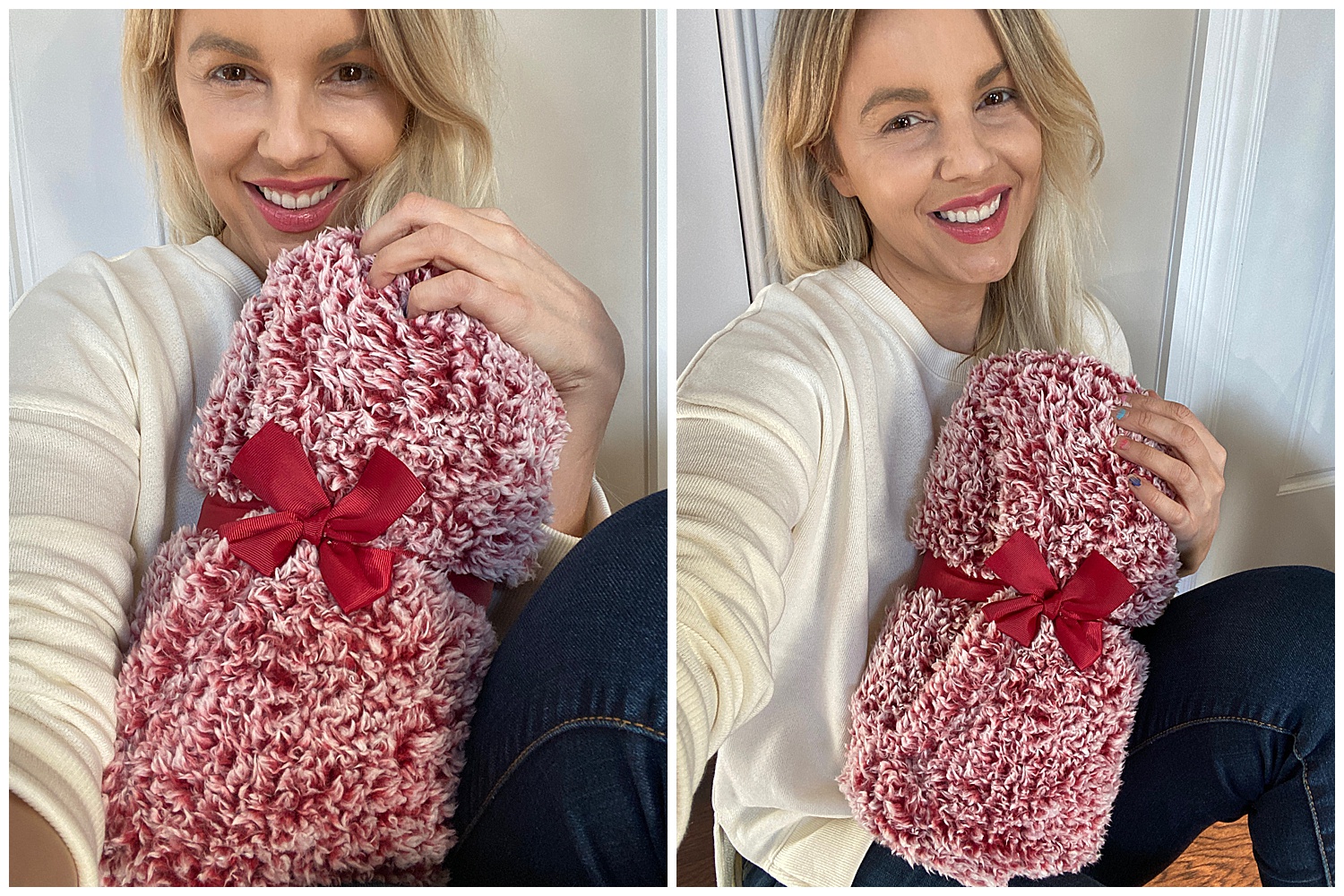 1. $8 BLANKET