I didn't grow up with a lot of family traditions. Especially around cooking. In fact, one of my favorite holiday traditions growing up was ordering Chinese food on Christmas Eve. Ha! Growing up, my family was much more about takeout than family recipes. My grandmother had a few that I cherish, but I can't even tell you how much joy it brings me to be passed down some Manno family recipes from my mother-in-law!
Carrot and Raisin Salad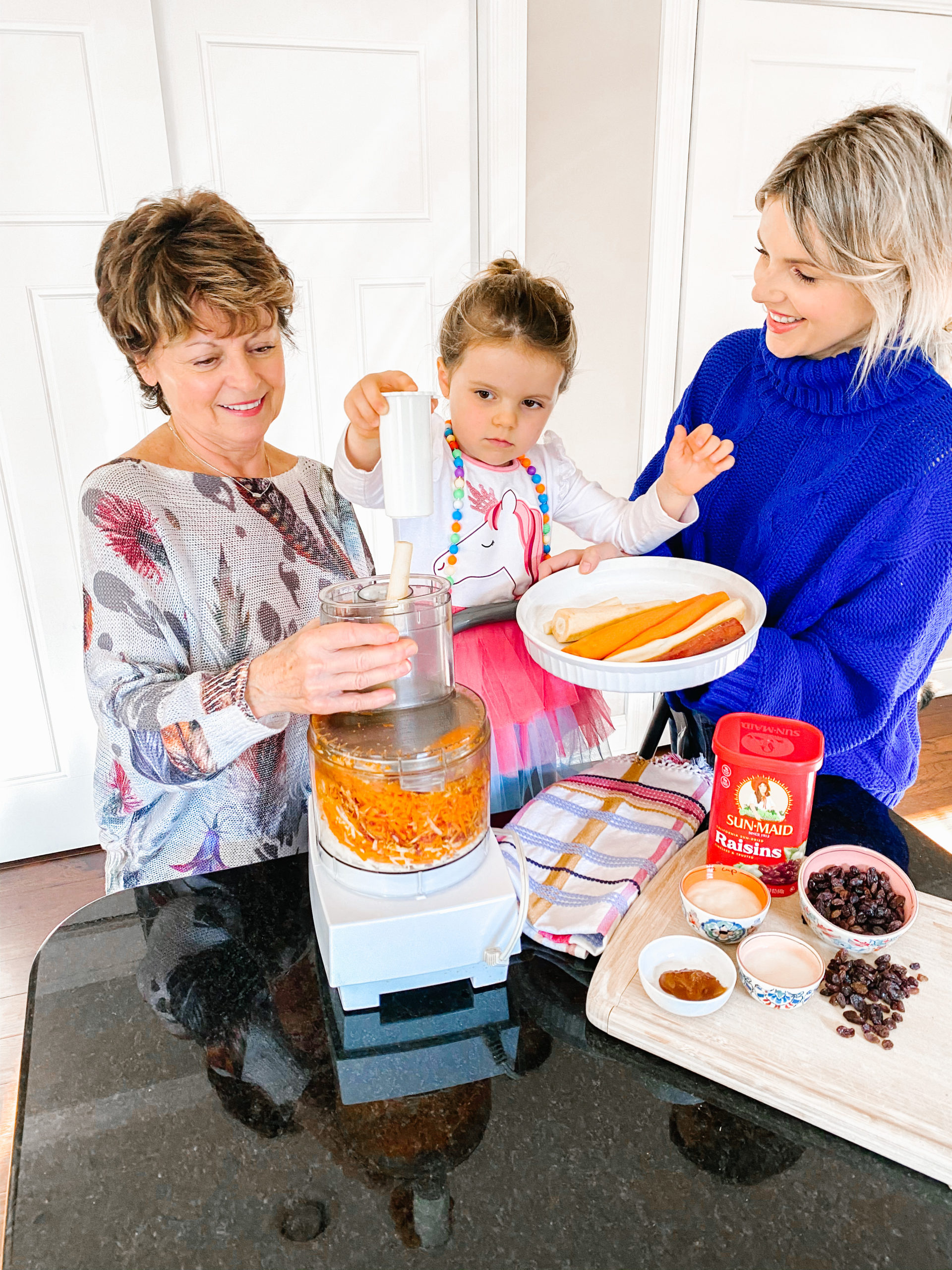 As many of you know, we've been staying with my in-laws for the past month in Indiana. Over the last four weeks the kids have gotten so much amazing quality time with their grandparents and these are memories we will truly cherish forever! The other day I came home from the grocery store with Sun-Maid Raisins, a staple in our home— they keep Riley regular if ya know what I mean ;), and when Kevin's mom saw them she told me about this carrot raisin salad and how it was a Manno family tradition that has been passed down in their family. Plus, I knew it would be a huge hit with Molly and Riley because they're both obsessed with Sun-Maid Raisins and carrots!
Carrots are full of vitamins and great for their eyes and Sun-Maid Raisins are whole fruit that provide sweetness with 0 g of added sugars. Made with nothing but grapes and California sunshine, Sun-Maid Raisins' timeless and trusted goodness have been a healthy snack for kids and grown-up kids alike since 1912. They are also incredibly versatile and easy to add into recipes or eat as a stand-alone snack.
Heck yes, mom win!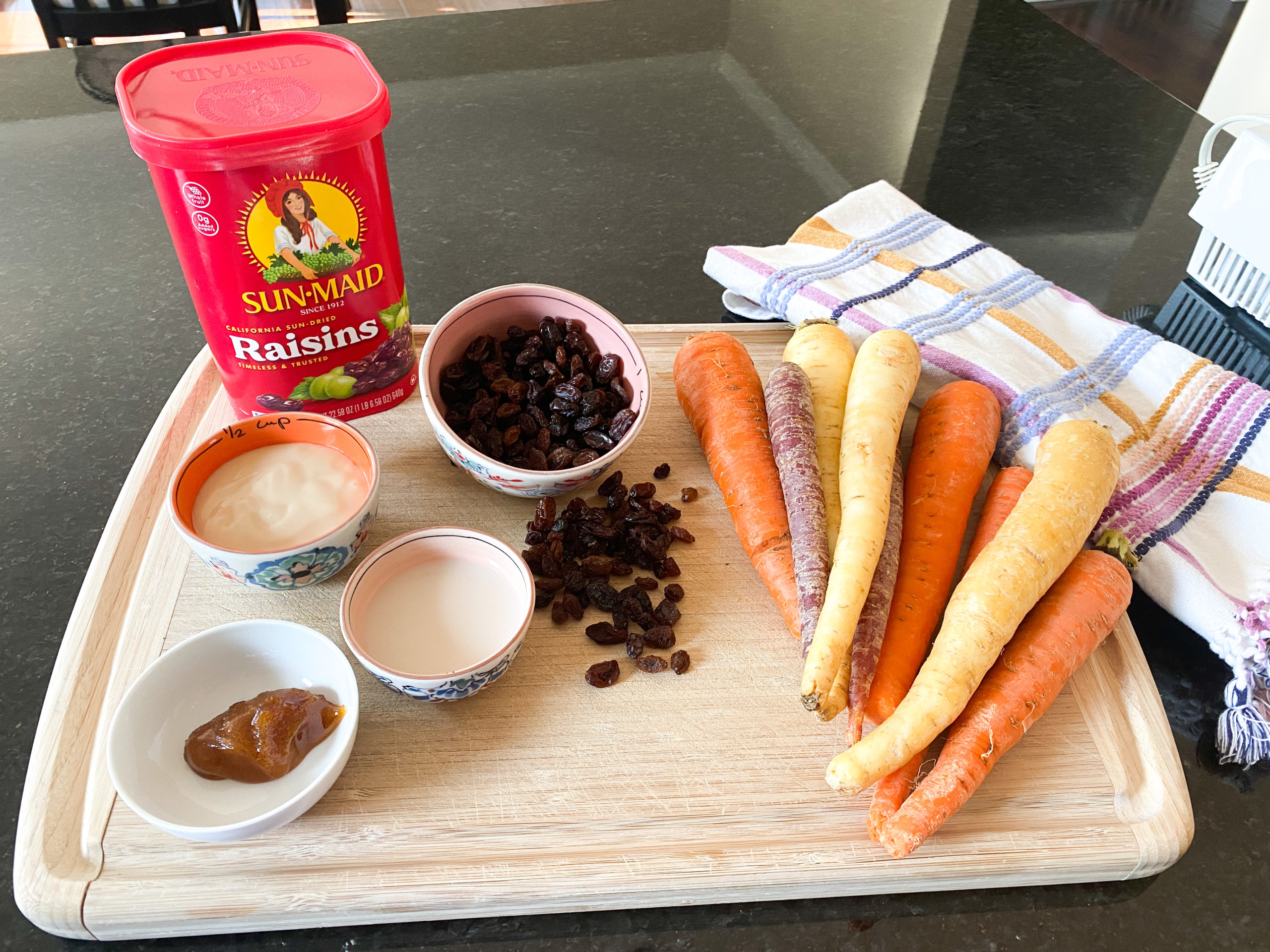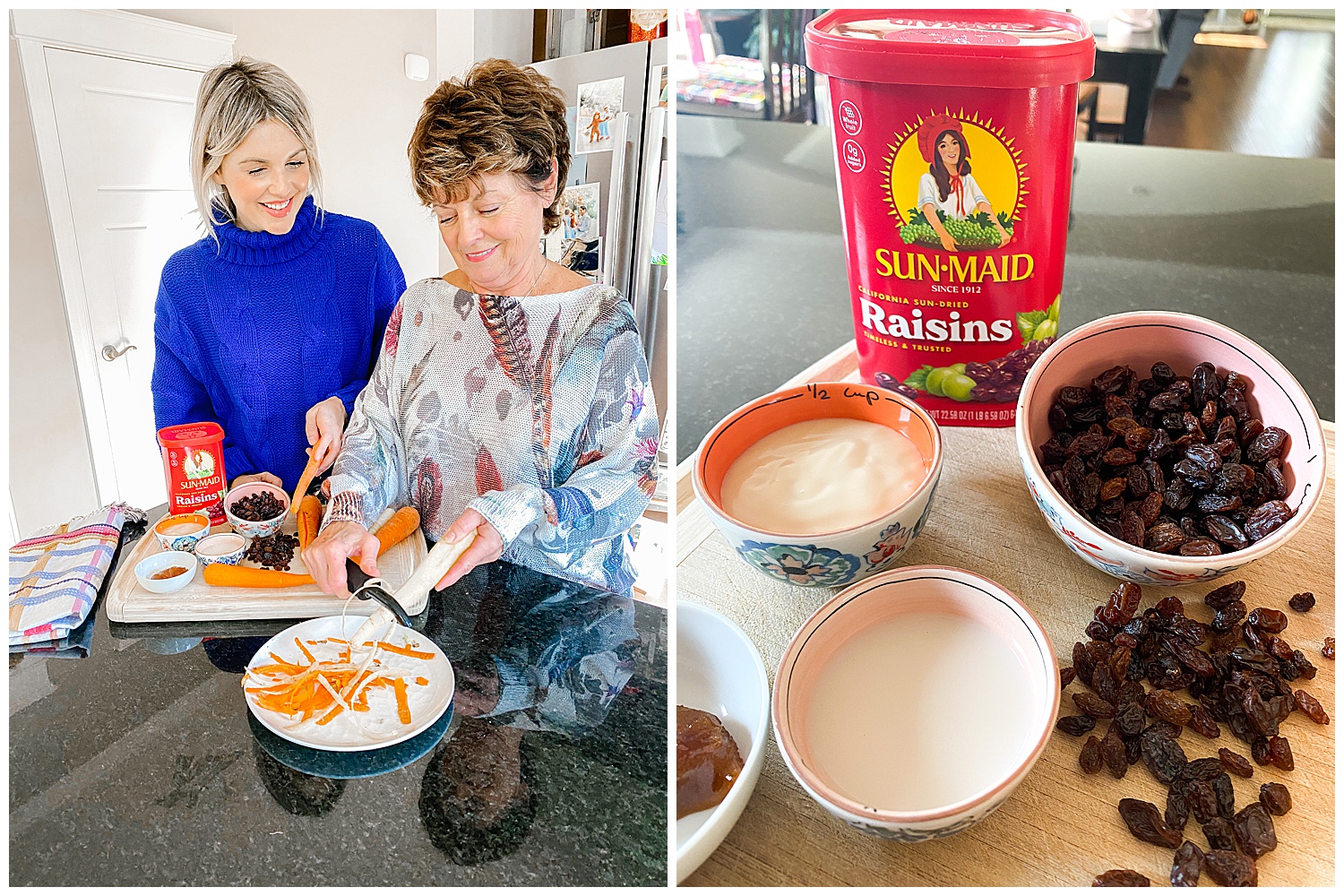 And I'll just start right off the bat by saying both Molly and Riley love this recipe! We served it at Thanksgiving and will be serving it with our Christmas dinner as well! Plus, I just think it's a really great nutritious snack to make in advance and keep in the fridge.
I'm telling you, if you have a picky eater on your hands like I do with Riley, this might be a huge hit with them! The sweetness from the raisins and the carrots go over really well with Riley because he usually won't eat anything unless it's sweet. But these are ingredients I can feel good about giving him!
And last thing I'll say before I get into how you make it is that it is so easy! You could whip this up in about five minutes! Another mom win. So here's how you make it.
THE RECIPE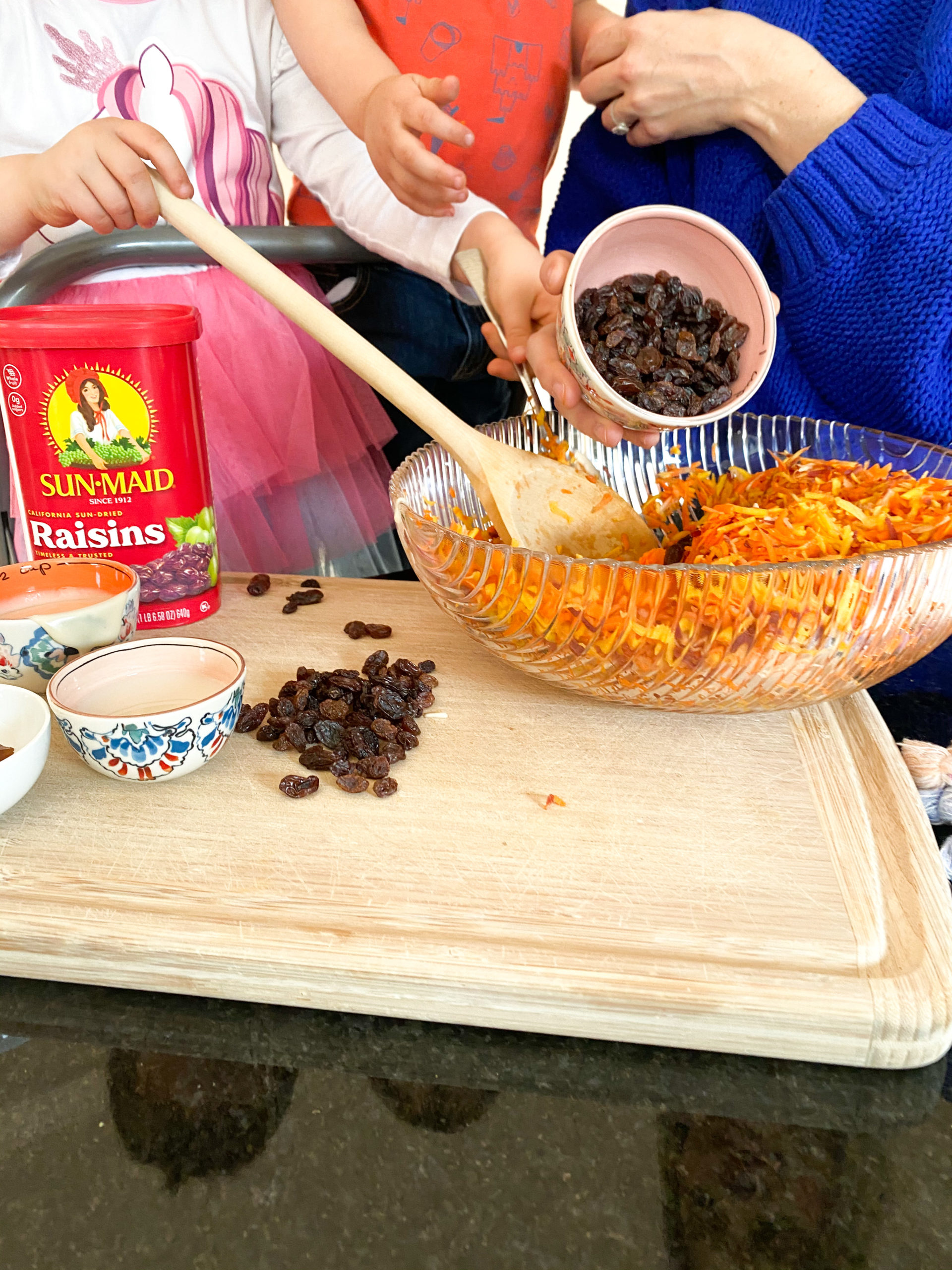 We made ours vegan so that Kevin could eat some as well, so I will provide both options of the recipe below!
Ingredients
4 cups of shredded carrots
3/4 to 1 1/2 cups raisins – We use Sun-Maid Raisins. I love that they are whole fruit and add sweetness to the recipe that Riley loves.
1/4 cup vegan mayo (or regular mayo)
1 tablespoon of honey (or 2 tablespoons sugar)
2-3 tablespoons of nut milk (or 2% regular milk)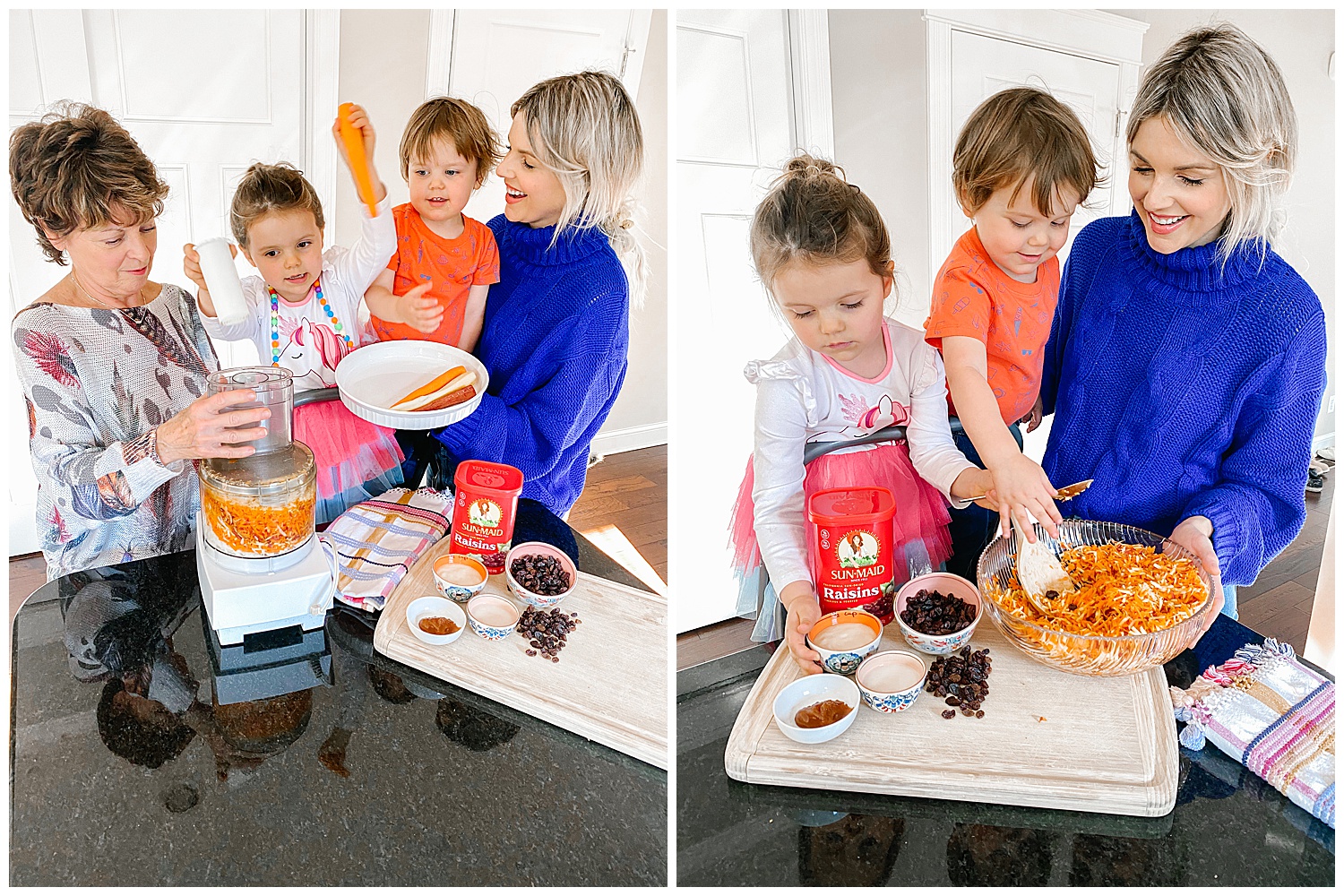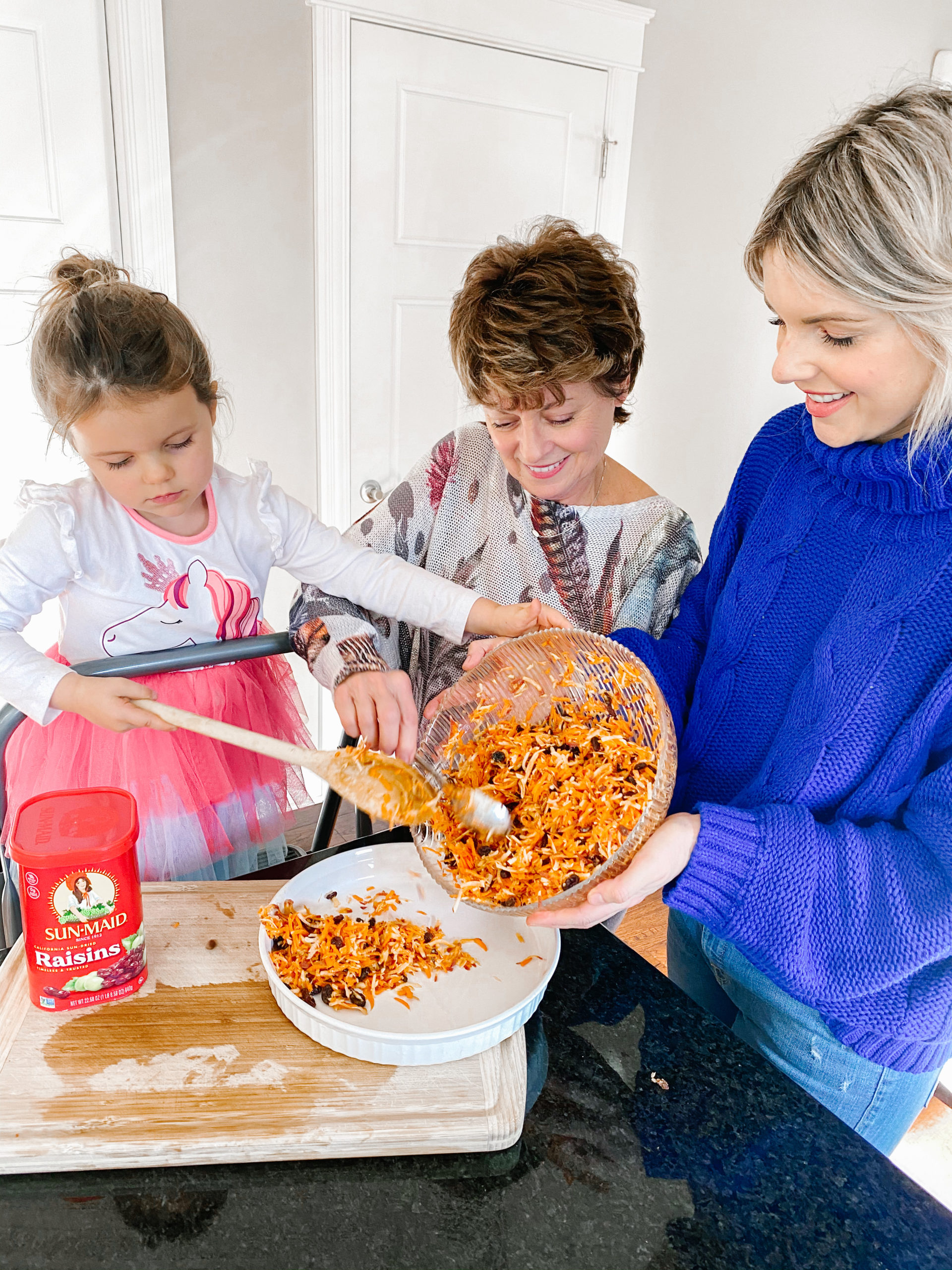 INSTRUCTIONS
First, you peel the carrots and then shred or chop them up. We used a food processor to make it super easy!
Then in a large bowl, add the chopped carrots and mix in your Sun-Maid Raisins.
The final step is to add your vegan mayo, honey, and nut milk. Mix it all up really good.
That's it!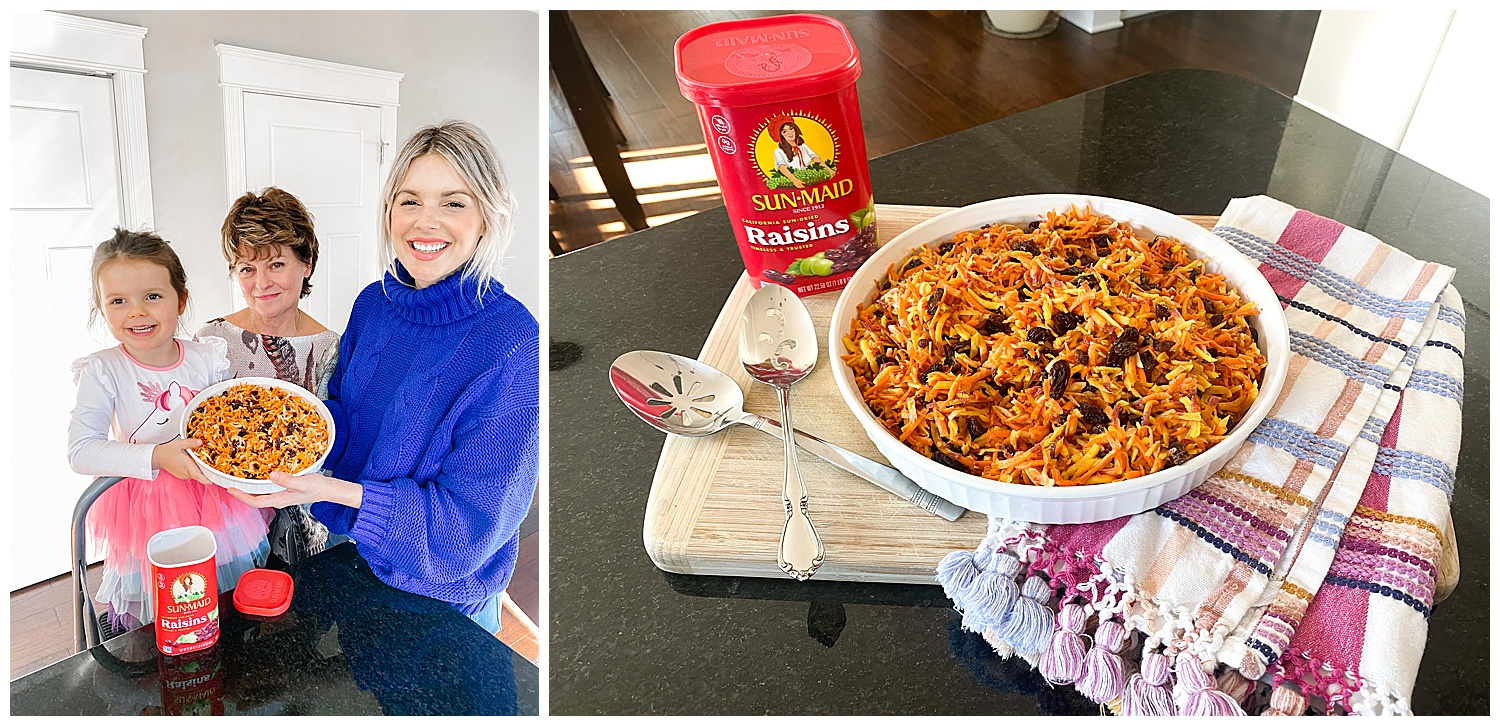 Well there you have it! Easy peasy! Could that not have been easier or what?! I hope you guys give this a try we truly love it and who knows maybe we've just passed on our new family tradition to some of you! I've always said sometimes when you don't have family traditions until you start your own for your kids and generations to come!