Hey guys! Oh my gosh, thank you so much to all of you who joined me for my Amazon Live today! I decided to schedule it spur of the moment on Sunday night because I had gotten a bunch of packages in the mail from Amazon that I had I ordered because I need winter clothes!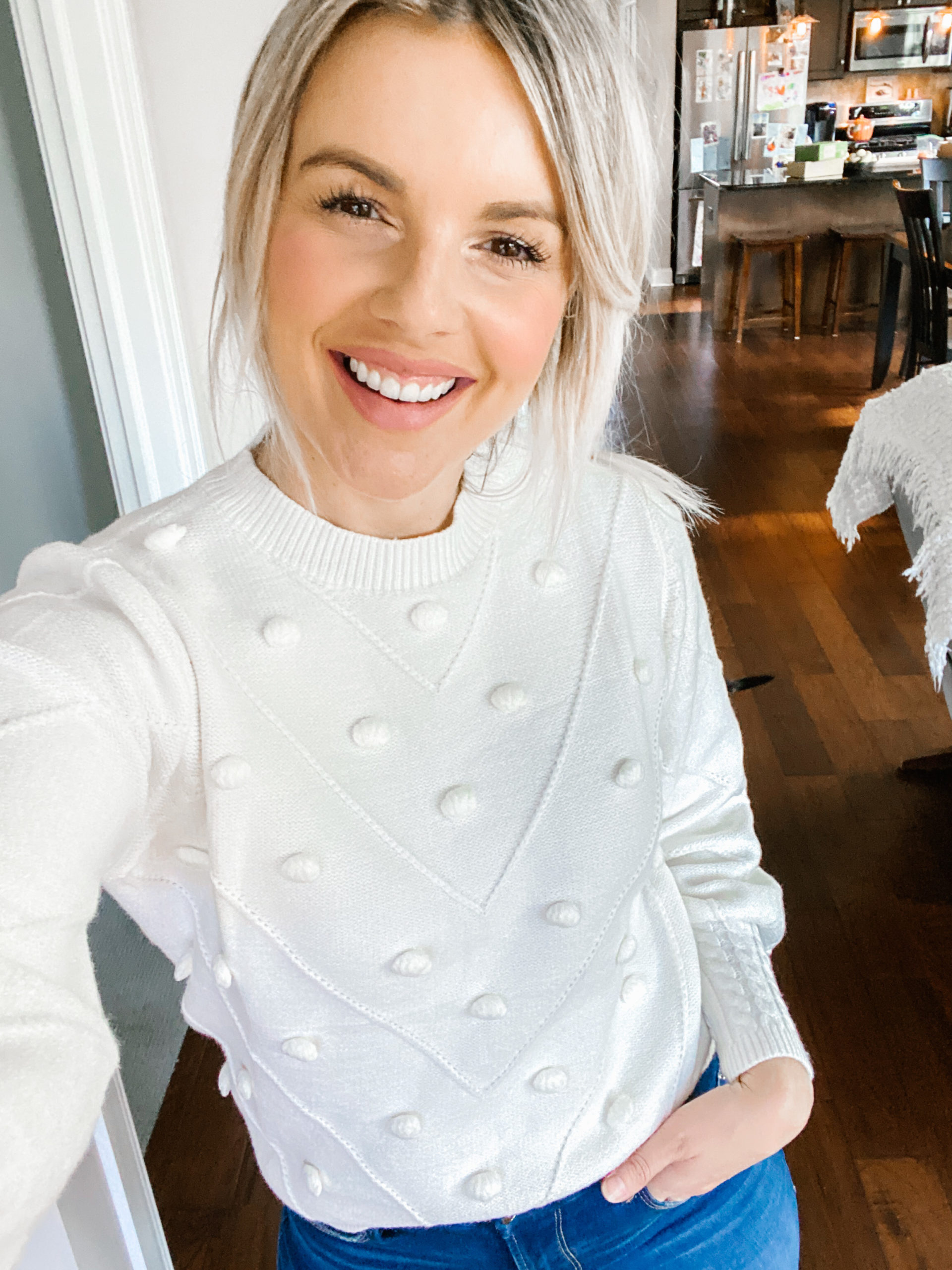 This California girl is definitely not prepared for the winter weather, so I have to start getting myself prepared! As I was trying on the clothes, I was blown away by how amazing they were! Oh my gosh, the white sweater you see me wearing here is under $35 and quite possibly one of my favorite sweaters I've ever owned! The detail is just so beautiful I would think that it was a $100-$200 sweater if I saw somebody wearing yet. This sweater as well as a couple others are all linked in my Amazon Live!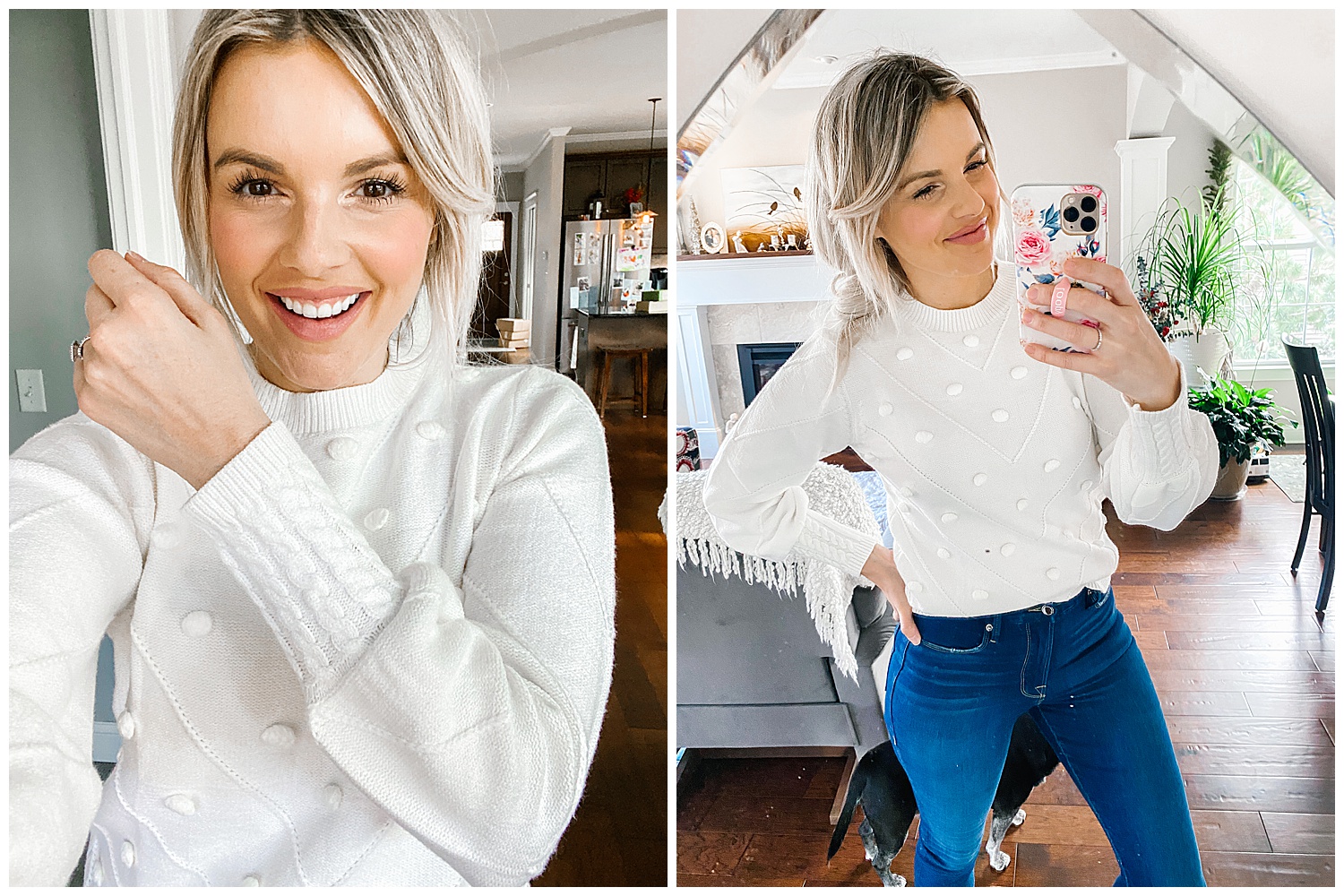 I also talk about a few jackets that I absolutely love that are super affordable and amazing quality! Including the black version of this jacket that I own. Sadly it's super limited on sizes that are left, but I wanted to include it because I just love it so much. I think there's only XL's left but they could restock! I also talk about this beautiful red jacket and the most stunning white jacket that is perfect for the holidays! Really everything I talk about in the Live comes in multiple colors so if whites not your thing there are so many other colors that are just as beautiful!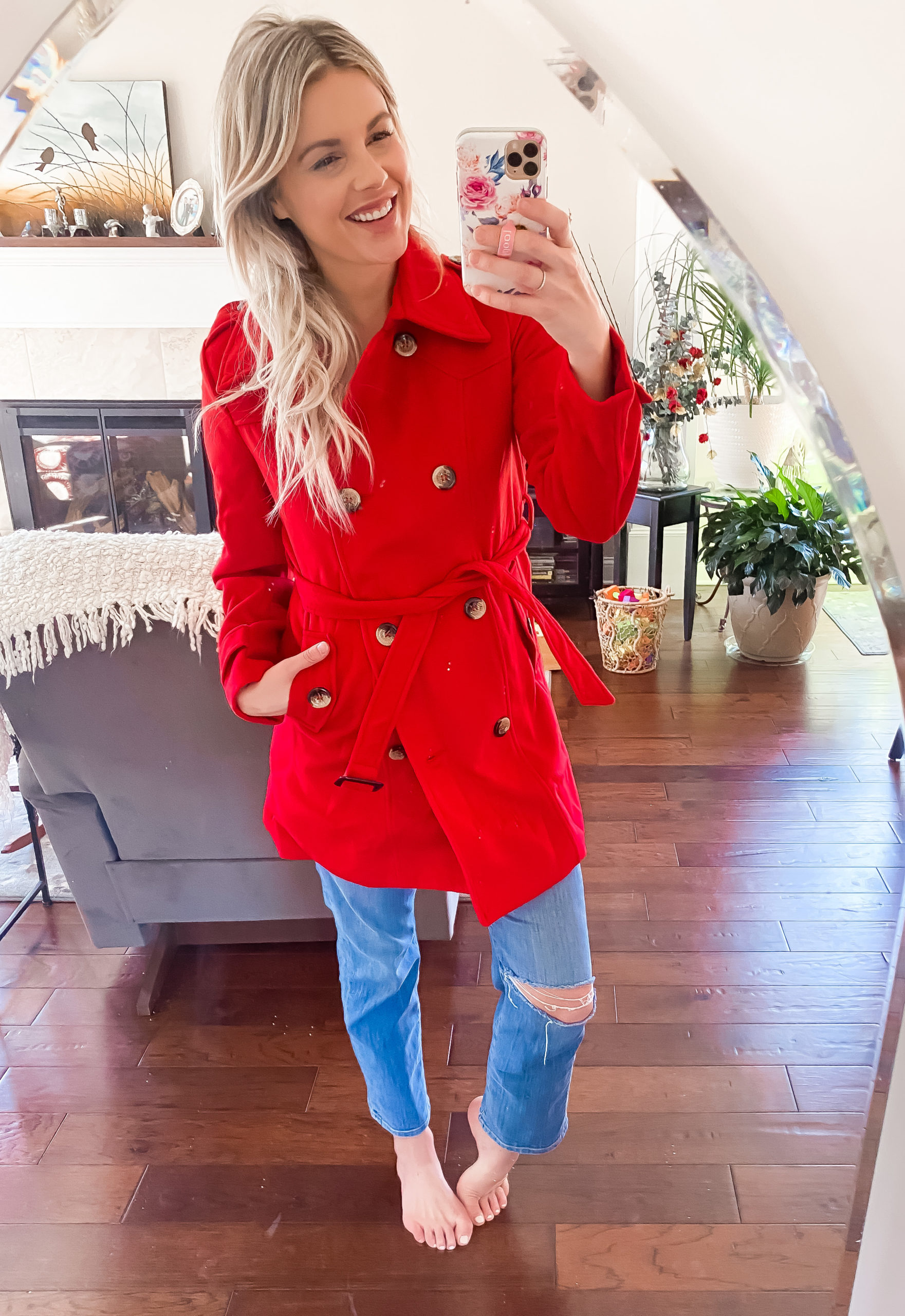 I also talked about Riley's water cup because one of you emailed me about it earlier today and some other things I got for the kids that I really love. Like the huge roll of paper we always let them color on and the dry erase board/calendar I used to stay organized. Just some random little things.
I hope you check out my Amazon Live and that you guys love it! I'm gonna be doing a lot more of these every month so let me know what else you'd like to see! Makeup tutorials? Gift ideas? Things for toddlers? Tell me in the comments below!
Oh and I also give you a little tour of Mimi and Papa's house in the live if any of you guys want to check that out!