Hi everyone! I hope you are having a good Tuesday. I wanted to take some time today to share with you some of the BIPOC brands and companies that I truly love and admire.
Some of them I have ordered in the past, and others were recommended by friends or through my Instagram. Please, please take the time to read through this list and purchase from 1 or 2 of them if you have the means too. I know this is still a difficult time for many financially, so if you can't financially support them at this time, give them a follow on social media! Thank you so much for everyone who is advocating for Black Lives Matter!!
Black-Owned Businesses
Me-Cháris Handmade Dolls
These handmade dolls from Me-Cháris are so beautiful! The craftsmanship is absolutely stunning. As soon as these come back in stock I am getting one for Molly. You can also find her on Instagram here. Arent't they amazing?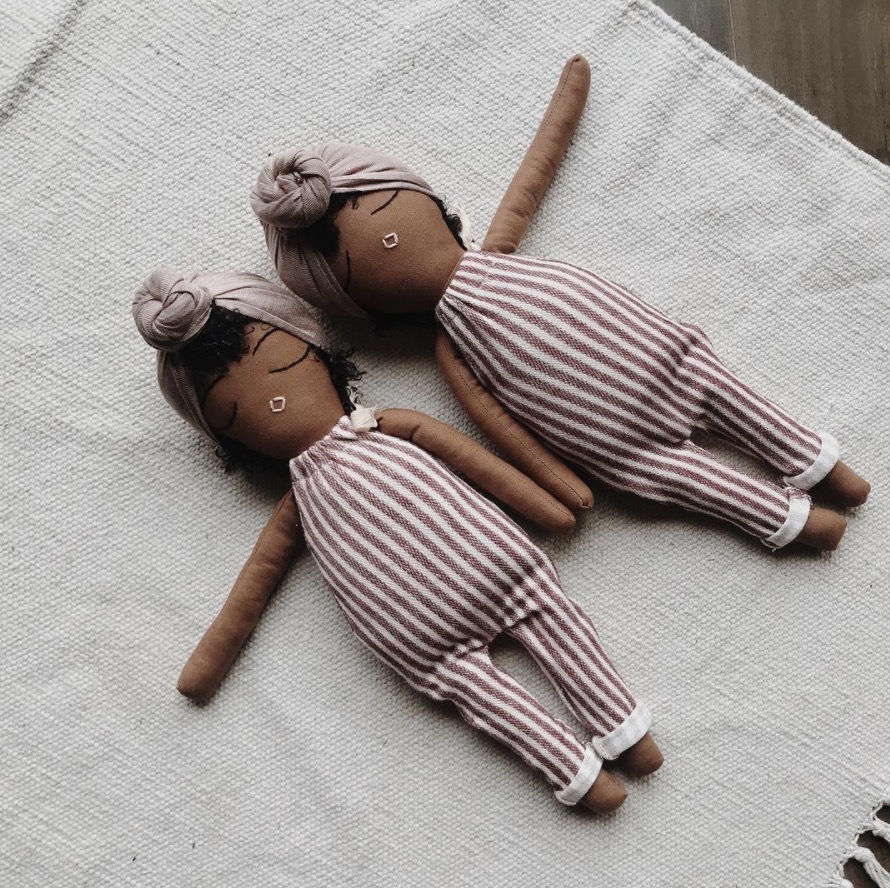 Hailey Lott
Hailey provides classes on breathwork, meditation, women's groups (Women's Circle), an Emotional Emergency Toolkit, and much more. This is my friend Willa's sister-in-law – if you need a little emotional support during this time, you will find that with Hailey. She is also offering free classes and meditation for women of color! Find her Instagram here.
Two Days Off
Gorgeous, sustainable clothing made in Los Angeles. Two Days Off is a one-woman show, Gina does everything from taking orders to designing and creating her pieces. I love her Kaneko Dress, it is so beautiful! Find her Instagram here.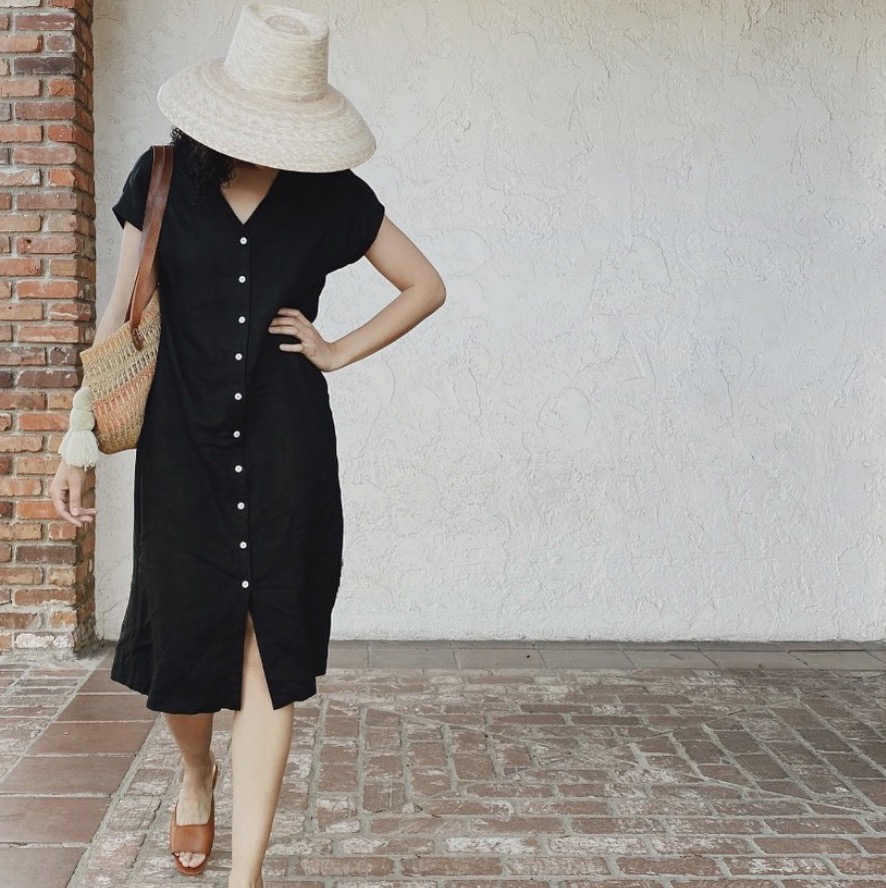 Le Petit Organic
Some of the most beautiful little girls clothes I have ever seen were found on Le Petit Organic. I am 1000% getting Molly's birthday outfit from her! I just need to figure out the theme and what colors I'm going for before I decide. They focus on handmade, vintage, and eco-friendly fashion for your kiddos. If your daughter is one that likes to match with her dolls, they also offer matching outfits and the cutest collection of children's toys. So adorable! Find their Instagram here.
Red Bay Coffee
Order some of this delicious coffee from this certified BCorp company right to your home. They offer 15% off all their coffees if you sign-up for an order subscription! I love how much they bring the community together through not only their coffeeshop, but their podcast, Coffee Dojo. Find their Instagram here.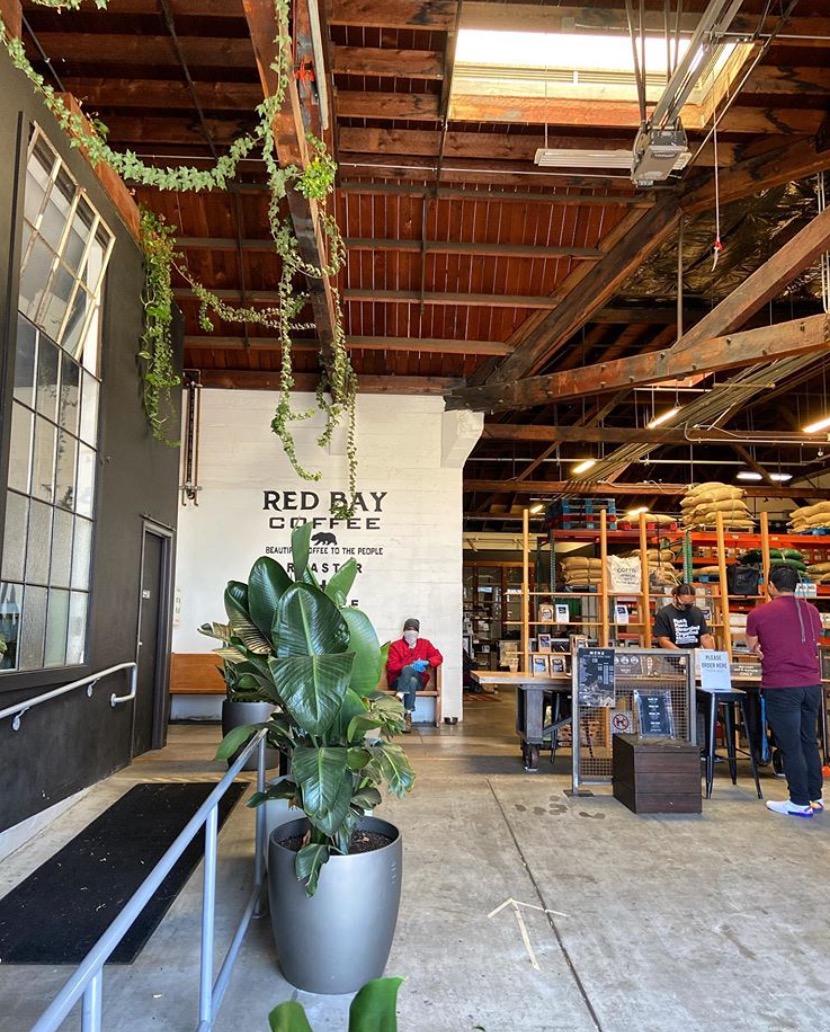 The Tiny Tassel
Based out of Charleston, South Carolina by Mimi Striplin, The Tiny Tassel has the cuuutest stuff! Oh my gosh! I just ordered some balloon garland for Molly's birthday, and she has the most incredible earrings. Definitely check her out if you haven't already, and find her Instagram here.
Milky Mama
I ate Milky Mama cookies and drank their leMOOnade when I was breastfeeding Riley! Definitely check them out if you're a nursing mama who needs support with your milk supply! The company was created and ran by Krystal Nicole Duhaney, a Registered Nurse and International Board Certified Lactation Consultant. She also offers virtual breastfeeding support by connecting you with a lactation consultant. Thank you, Krystal!!! Find her Instagram here.
Baby Love by Valerie
The cutest tutus!!!!!! My heart is absolutely melting over these tutus from Baby Love by Valerie! Her Etsy shop is full of color options and they are so reasonably priced! Find her instagram here.
The Fond Home
Absolutely gorgeous home decor pieces and inspiration! The Fond Home carries items like baskets to put your plants in, throw blankets, vases and plants for your pots! How adorable are these baskets to put your plants inside? I love them – find their Instagram here!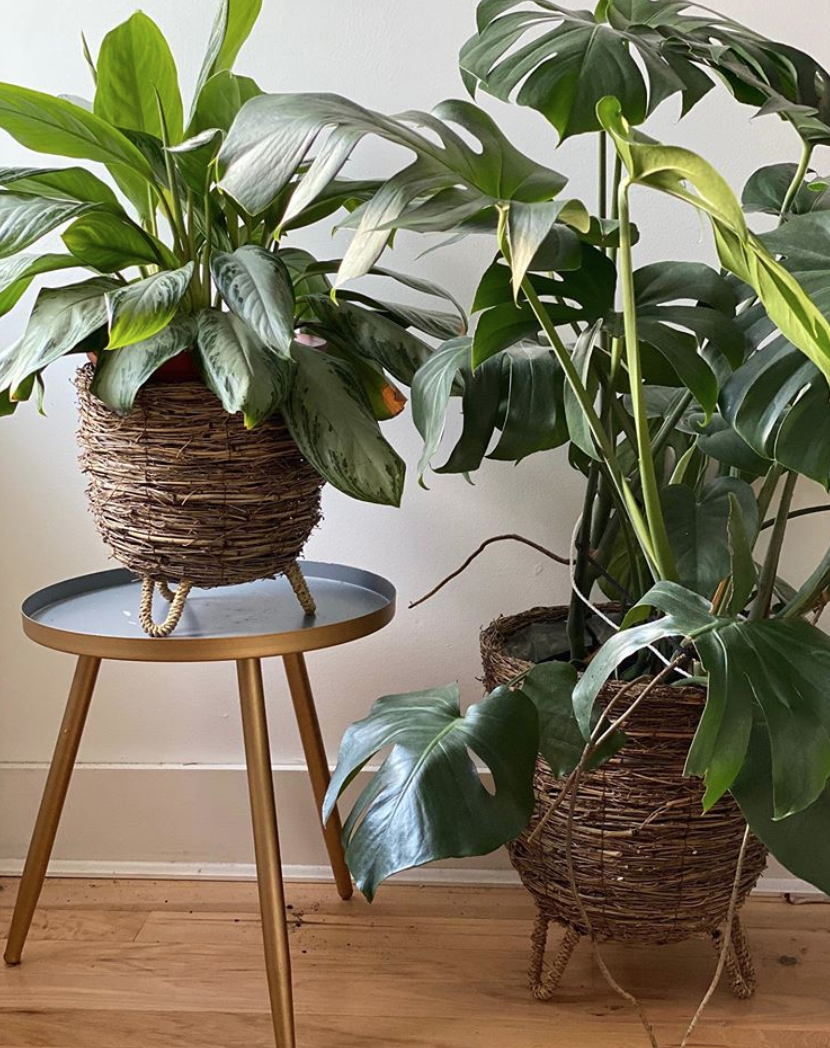 Read Like a Rockstar
Naomi is a mom of two and teacher who creates reading materials to teach our kids more about diversity and educating them on how events really happened in history. While I have been educating myself over the past few weeks, I hadn't yet gotten to how I was going to educate my kids, because they are so young and I didn't know how to start that conversation. But thanks to Read Like A Rockstar's video posted to their IGTV I am going to buy books to read to my children that start the conversation about race. Thank you, Naomi!!! Find her full Instagram page here.
Briogeo
I've been lucky enough to score a few Briogeo items through my Fab Fit Fun box and never knew the history behind the company until recently. Nancy Twine has been experimenting with haircare products since she was only 5 years old with her grandmother, and has turned that passion into an amazing hair care company! I love her Don't Despair, Repair! Hydrating hair mask and Scalp Revival dry shampoo! Find their Instagram here.
UOMA
"We Believe Beauty Comes in Every Color", wow! What a powerful statement that couldn't be more true! I love the inclusivity that UOMA has with their products, from fair skin to dark skin. Their foundation comes in 51(!!!) skintones, which is incredible! Find their Instagram here.

Bolé Road Textiles
Gorgeous home decor textiles from bedroom pillows, to throws and kitchen towels. I am amazed at the napkins and table runners! Everything is so beautiful. Find her Instagram here.
Kahmune
"Kahmune [ com·mune ] is a luxury line offering an array of footwear styles designed to match the skin tones of ALL women." They provide pumps in 10 different skin tones which I find SO incredible. The founder started because of a "head to toe nude look" that was worn by Kim Kardashian and Jamela wanted to wear it too. Without luck finding her skin tone, she bought some white pumps and painted them her own skin tone color and the rest is history! Find their Instagram here.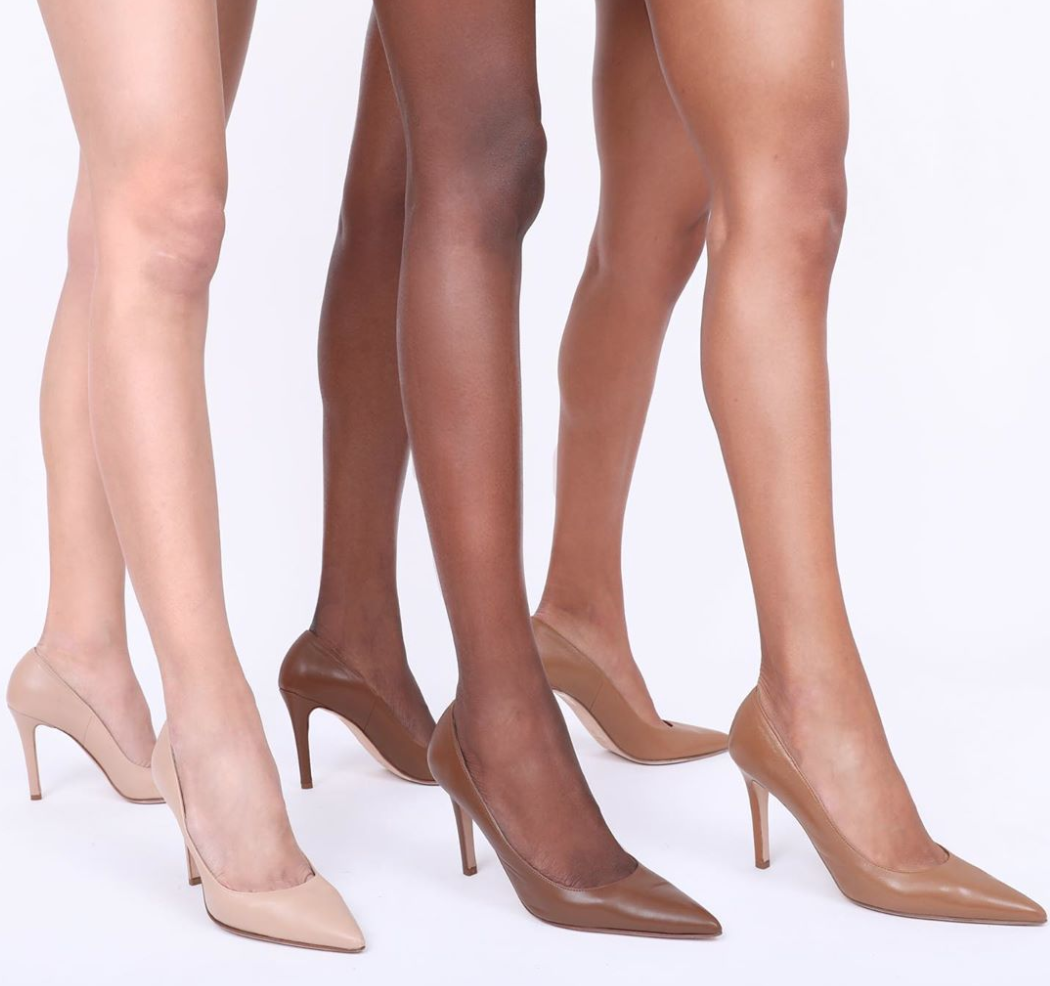 The Furlough Cheesecake
When sisters Nikki and Jaqi found themselves both without paychecks during the longest federal shutdown in history in December 2018, The Furlough Cheesecake was born. In the past year, they have sold over 6,000 cheesecakes all across the country. They If you haven't had a chance to try one, order one now!!! Find their Instagram here!
Partake Foods
These were recently recommended in my Facebook group. and I haven't had a chance to try them, but Madi was able to purchase the Cookie Butter flavor at Target and says that they are delicious and remind her of a gingersnap. I LOVE that these cookies are school safe and top 10 allergen free. I am definitely doing to be getting some for my kiddos soon. Find their Instagram here.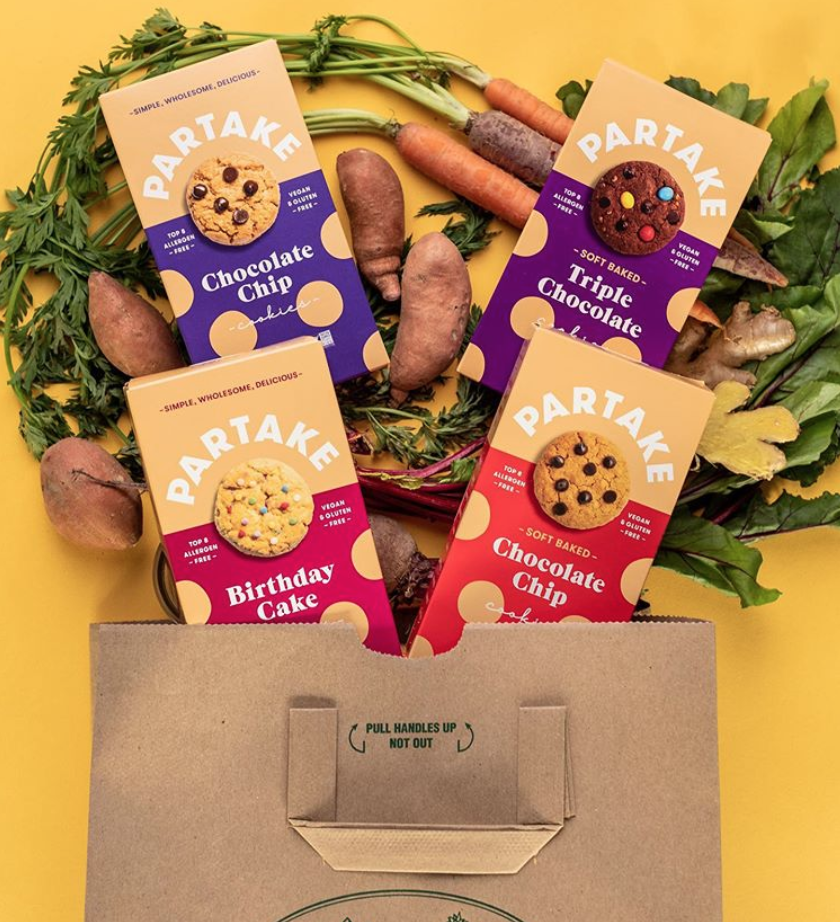 Mahogany Books
A husband and wife owned bookstore that began online for 10 years, and then transitioned to an in-store experience in 2017 in Washington DC – named after their daughter Mahogany. They are advocates for supporting their community and the history of the people of the African Diaspora. If you are looking to get your kids, or self, some books on being anti-racist or about African history, I highly recommend checking them out – find their Instagram here.
Candice Luter Art + Home
Beyond beautiful wall hangings – mirrors and fiber art. I am so happy to have stumbled upon her Candice's Etsy page. Everything is so gorgeous. I especially love the mirrored wall hangings. Just beautiful. Find more of her work on her Instagram here.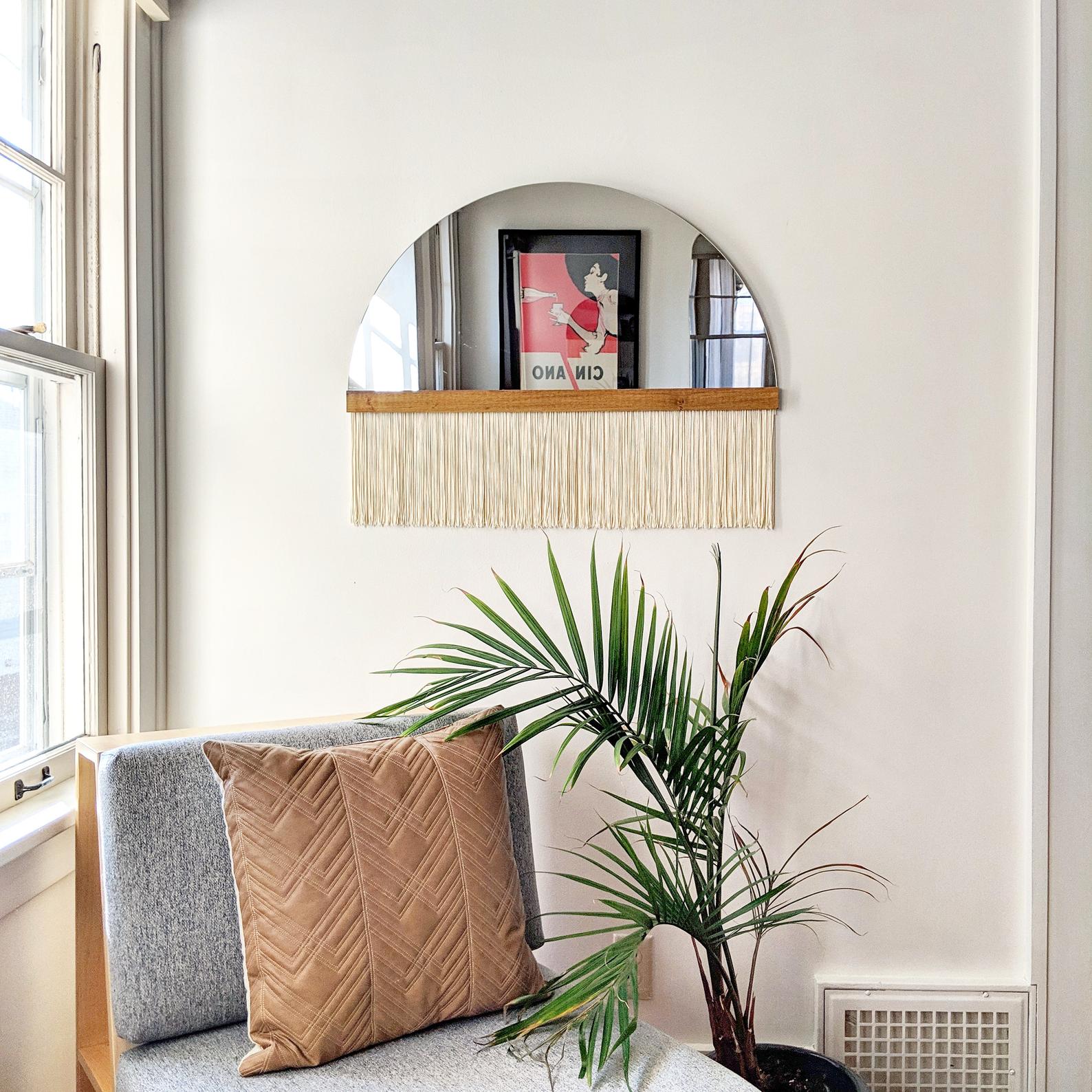 Share your finds with me!
Thank you so much for stopping by the blog today and I hope that I was able to open your eyes to some of the black-owned businesses that you can help support and maybe there are some you knew about but didn't know the history behind them. I encourage you all to continue to do your own research on where you buy your products from, and if there are small black-owned businesses you think I should know about, share them with me below! Love you all!