We are officially nearing the end of this season with hometowns coming up next week, and I've gotta say, more than any other season, I am just not sure that I see this working. I will get more into that shortly, but wow can't believe we are finally at this point. I don't know about you guys, but I feel like this season has felt really long. Maybe that's because we haven't been able to see a ton of strong relationships forming like we usually do at this point.  Let's get into it.
Do These Girls Know Peter?
If you've been reading my Bachelor blogs for a while, then you know that at the end of every season I always am hopeful for the couple, but always skeptical. The reason for that is I don't really feel like the people who get engaged on this show know each other. To love someone is to know someone and I believe that with every bit of my soul. I think you can fall in lust with somebody when you first meet them or meet somebody and have a hunch that you're going to marry that person… but that doesn't mean you love them in that instant. You don't know anything about them. How could you know if you like them or not!
Anyway, my reason for saying all this right now is that I loved that we got to see Madison say that since their one-on-one she's talked to him for maybe five minutes. It's so important that we all see that at this point knowing that at hometowns Peter is asking for a hand in marriage for each of these girls (or some of them), without really even knowing them. No wonder parents are concerned! At this point, we (as in the viewers) know Peter and know the girls better than they know each other. And that's the truth.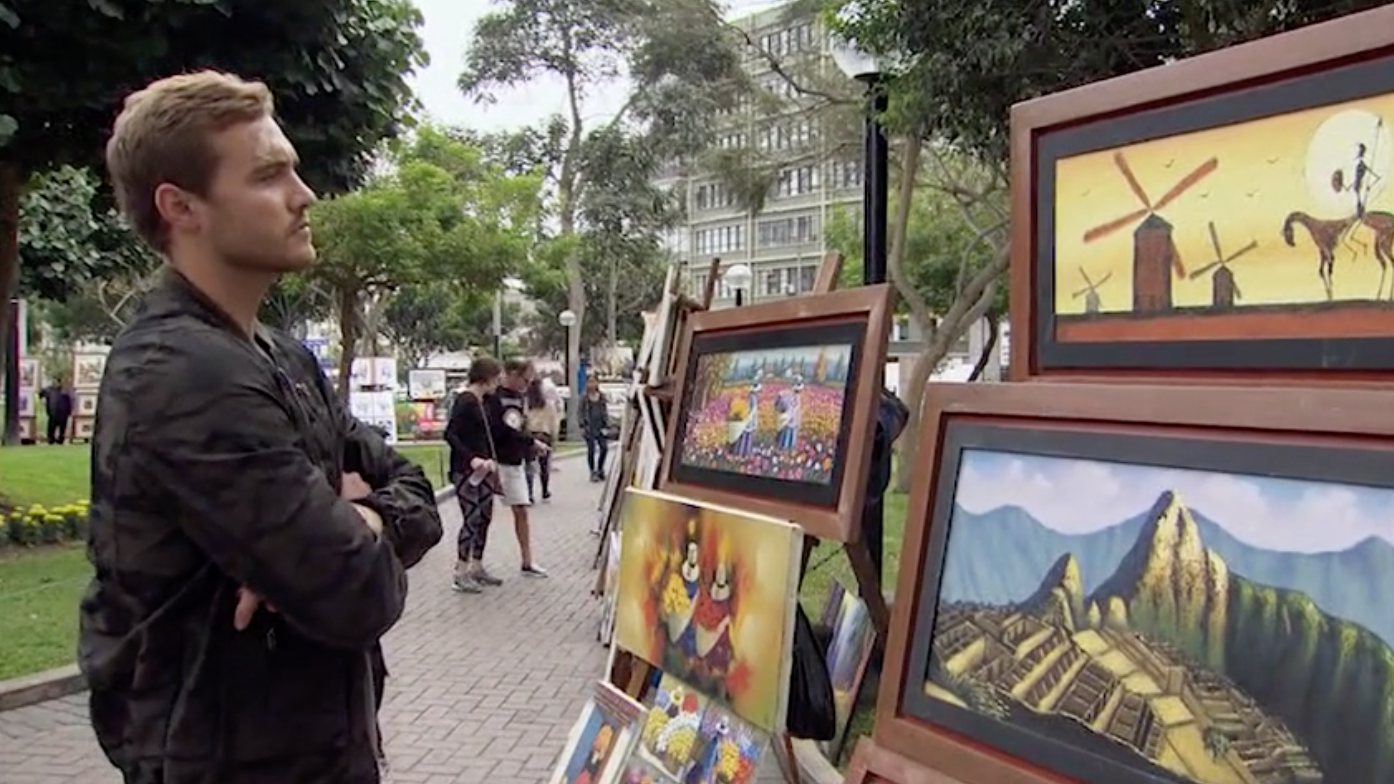 We see way more of each of them than they see of each other. So many people love to give grief to the couples that don't make it after this process, and we really need to sit back and marvel at the ones that do! How cool is it that people are so well-suited that they happen to find each other on the show. Or that they took a chance and got engaged, which could almost be considered marrying someone at first sight, and it ended up working out for them?! I think that's the cool thing about the show. Is that it can work. It's just not probable that it will work.
Anyway, Madison saying she barely knew him at this point right before hometowns, where you are basically two weeks (a maybe 3 weeks) away from an engagement, is just very telling in my mind and I wanted to call it out right at the beginning of this blog. And I say two weeks because each week as they refer to them on the show, it's actually like three days. So when they say we're three weeks into this process they're really nine days into the process. Weeks are a funny thing in Bachelor world. There are three days instead of seven.
Madison Date
Seeing his relationships with the other girls left, there's no way in my mind it could possibly be anybody in the end of Madison. We all know from what Peter has been saying in interviews that this season is likely going to end at After the Final Rose. Peter's been very confident that the season won't be spoiled and the speculation is that the reason it won't be spoiled is because it hasn't ended yet.
It's funny because I write these blogs as I'm watching the show. I pause it after every date and write down all my thoughts. And for Madison's day I wrote this long paragraph about how I was certain she was a virgin and that Peter sleeping with somebody else was not gonna sit well with her or her family. I ended up scrapping the paragraph because as we saw in the teasers for the upcoming episodes that's exactly the case. If I had to guess he likely was intimate with Hannah Ann. And that's likely the reason Madison leaves and then Peter's mom tells him to go after her. Doesn't it just seem as clear as day that that's what's going to happen? I mean I'm still gonna be glued to my TV, but I feel like there's no real mystery in the season.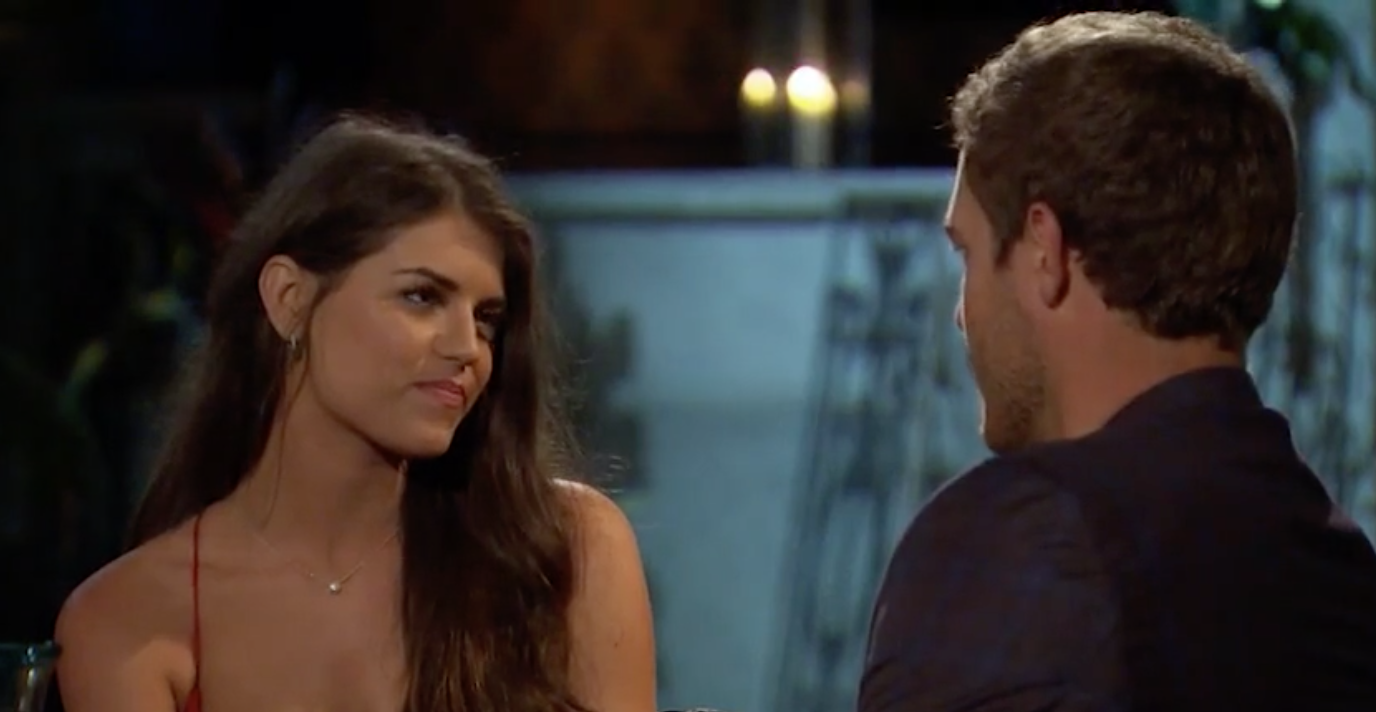 Anyway, back to their date. What do you guys think about her strong faith and him not having quite a strong faith? Normally I would say that they are doomed from the start. I think religion is probably one of the most important things you need to agree upon in a marriage. Whether it's a strong faith or no faith at all. Whatever it is, I just feel like a couple needs to be very closely aligned in whatever their beliefs are for marriage to work. Of course there are always exceptions to the rule. So if you're out there and a Christian married to an atheist that's great! I'm not saying it's not possible, I just don't think it's as likely. But here's the thing, I think if anybody can adjust and really work to align their beliefs with their partners beliefs, it's Peter. He's just such a sweet soul and I could really see him working every day to try to get to a place of faith that Madison is at. But I'm so curious what you guys think!
Natasha Date
I really like Natasha. She's blunt and straightforward without being mean. And I think that's a really hard thing to do. But I think we can all agree that when you wait this long to take somebody on a one-on-one date, there was never any connection in the first place. I think Peter kept her around because he hast to keep a certain amount of girls around each week, that's just the way the show works, and she was cool. They got along and were friends. And I'm happy he did keep her on because it let us get to know her a bit more. I definitely think we're going to see her on Bachelor in Paradise. So thanks Peter for keeping her around so all of us got a chance to know her!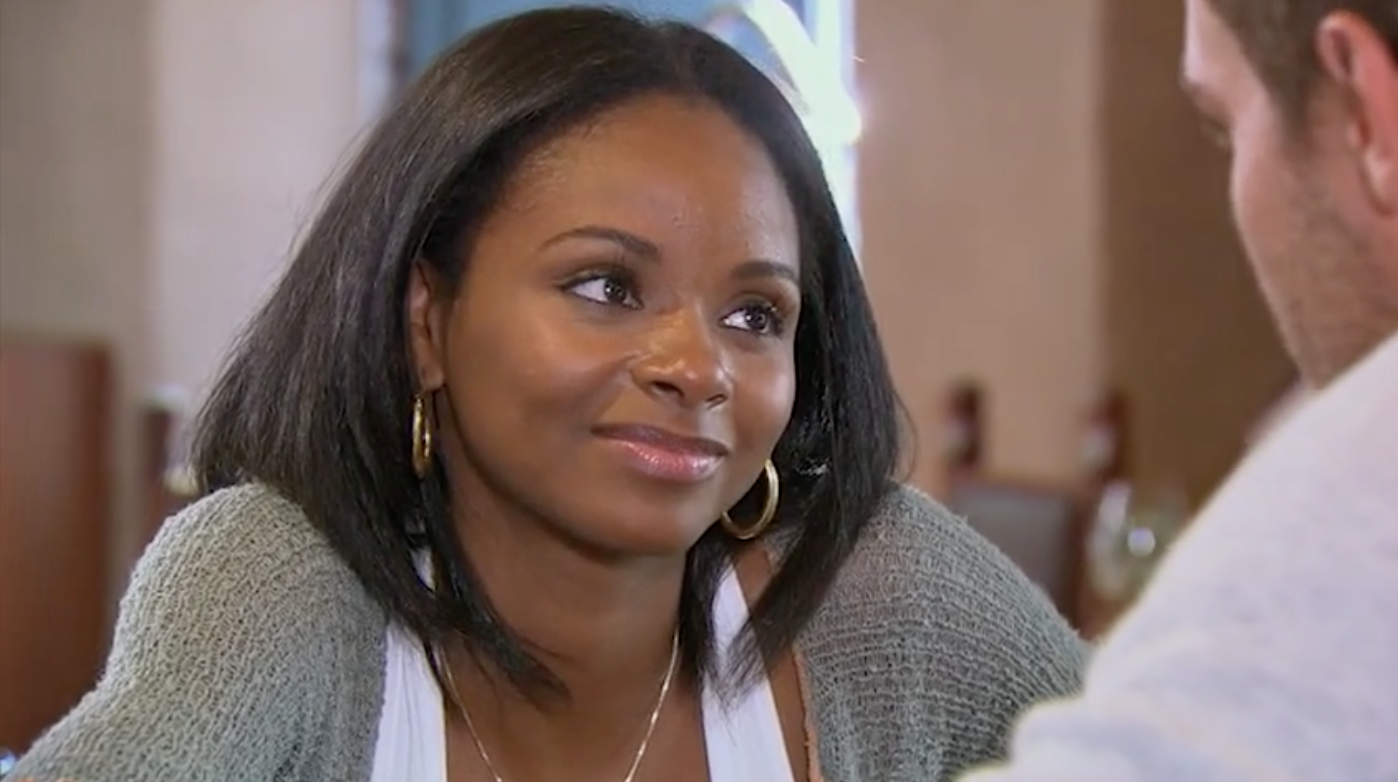 Kelsey Date
It's honestly shocking to me that Kelsey is still around. And I'm not being mean by saying that. I just thought after the whole champagne thing that she would've been gone a long time ago. But after the first one-on-one date, I feel like we really got to know more about her and why she's the way she is. And after the date tonight, I see even more of her and like her even more. I just think she has been through a lot and feels like she's unworthy in a way. Possibly unworthy of love? And that's why she's so emotional. This is my very uneducated opinion. I'm not a therapist. It's just what I see. But I think she is a sweet sweet soul and that's what Peter is drawn to. Do I think will end up together at the end of this? Absolutely not. But mostly because I'm so certain it's Madison.
3-on-1 Date
I know they tried to paint Kelley is some kind of villain tonight. But I'm not buying it. I know she's only four years older than the other girls, but I honestly do think she's much more mature. The person I was at 23 is completely different than the person I was at 27. I actually think 27 is the year that I found myself. So I do believe she's in a different place on the other girls for this reason. Plus I think the fact that Hannah Ann looks like she's 13 is a little confusing. When he kisses her I feel like it's illegal or something. She just has a baby face! Anyway, I think Kelley is just so over all of the drama from the season and she's kind of checked out from it all. It's like she has to laugh at it so that she doesn't look like she's associated with any of it. Does that make sense?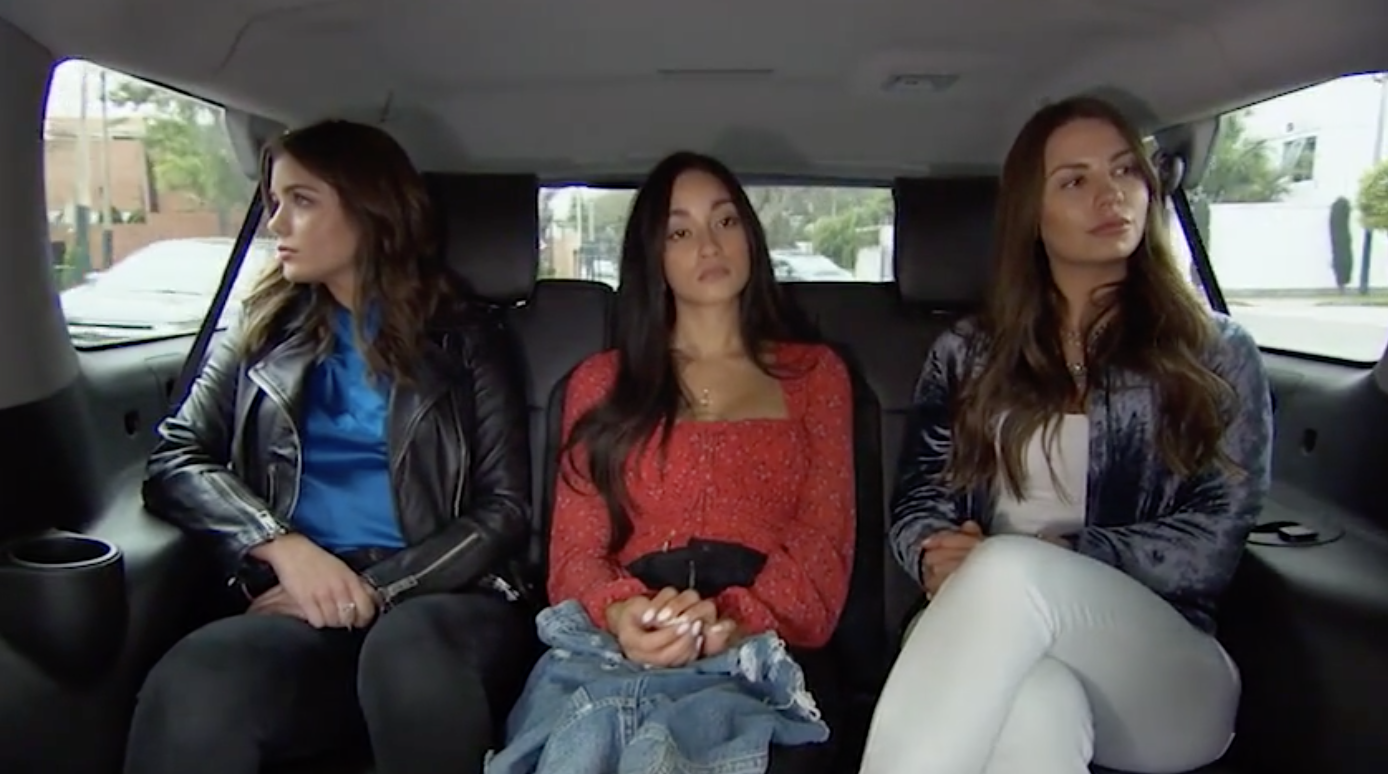 At one point during the 3-on-1 you hear her say "I am an attorney… the other girls, what are they?" And I really really think that audio was edited together. I just don't see that coming out of her mouth. Strictly because she is an attorney and knows better.
Anyway, I think it's probably good that he let her go because I just don't think they're a good match. I think she's more pragmatic and levelheaded where is Peter is more of a free spirit and romantic. Neither is better than the other. They're both great! Just not a match.
What Do You Think Happens?
Without having read a single spoiler this is what I think happens. Well first, I should probably say that from what I've seen on social media and a handful interviews with Peter, the season is not spoiled in terms of the very end. So really I couldn't read a spoiler on that. But I think Madison can't handle the fact that he slept with somebody else and it really weighs on her up until his final decision and she ultimately goes home. I don't know that she'd leave without talking to him, so maybe her dad comes and takes her home or I don't know! I just think that we are not going to see Peter get proposed to somebody at the end of the season.
Or at least not propose to somebody in that tropical destination that we see him when Chris gives him some news. Maybe he follows her home and proposes then I don't know. What are you guys thinking?! And if you do actually know a spoiler maybe don't share it and just say you know. Ha!
Before You Go…
And as always, I can't go without sharing some of my fashion finds from the week. No joke if you guys didn't check out my Affordable Friday post last week you have to go read the entire thing! It's so so so so good! And I don't know how, but the two neutral tops are still in stock. I thought for sure they would sell out instantly. My only guess is that they were super high in stock and that's why they're not sold out yet. They are both under $20!
Neutral Sweater
I have to start with this neutral sweater because it is no joke one of my favorite sweaters ever! I feel like I say that often about certain sweaters I find, but this one is just insanely stunning! I love it so much, that I legit wore it on Extra TV when I did an interview with them on Wednesday. You guys might've seen that I posted an Instagram story about it saying that it would be in Today's Affordable Friday post. So that kind of proves how much I love the sweater. Out of every single thing I have in my closet that I could've worn to be a national TV show, I chose the sweater. It's just one of those tops that looks super expensive. I think it's because of the neutral color. I always think neutrals feel expensive looking to me. And then I'm absolutely obsessed with the color and the detail on the shoulders. It gives the top an extra feminine touch that I just think it's so beautiful.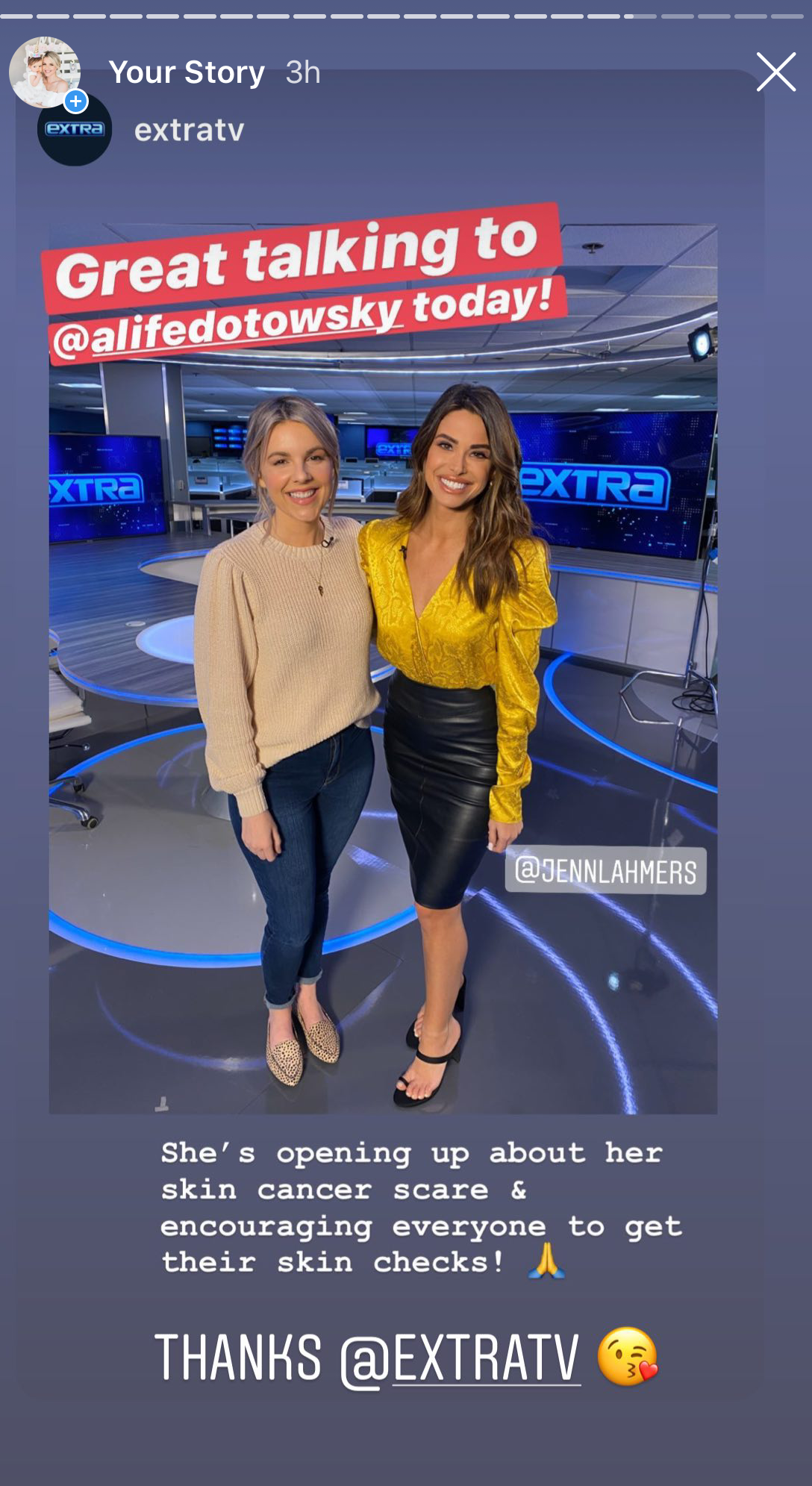 1. SWEATER | 2. LOAFERS | 3. TOTE BAG
Neutral Stripes
When I got this neutral colored striped top in the mail and put it on I felt like it could've come from a designer department store. The quality is insanely good! And it is beautiful! I really feel like these photos don't do the top justice so I almost wanted to completely re-shoot them all. Just because I love this top that much.
Like the tan sweater I just wrote about above, it also has a beautiful little rouge detail on the shoulder that makes it extra feminine and pretty. I got it in the white with neutral stripes because I'm obsessed with neutrals and always think they look chic. But it also comes in white and pink and I am in love! The best part is that it's only $11.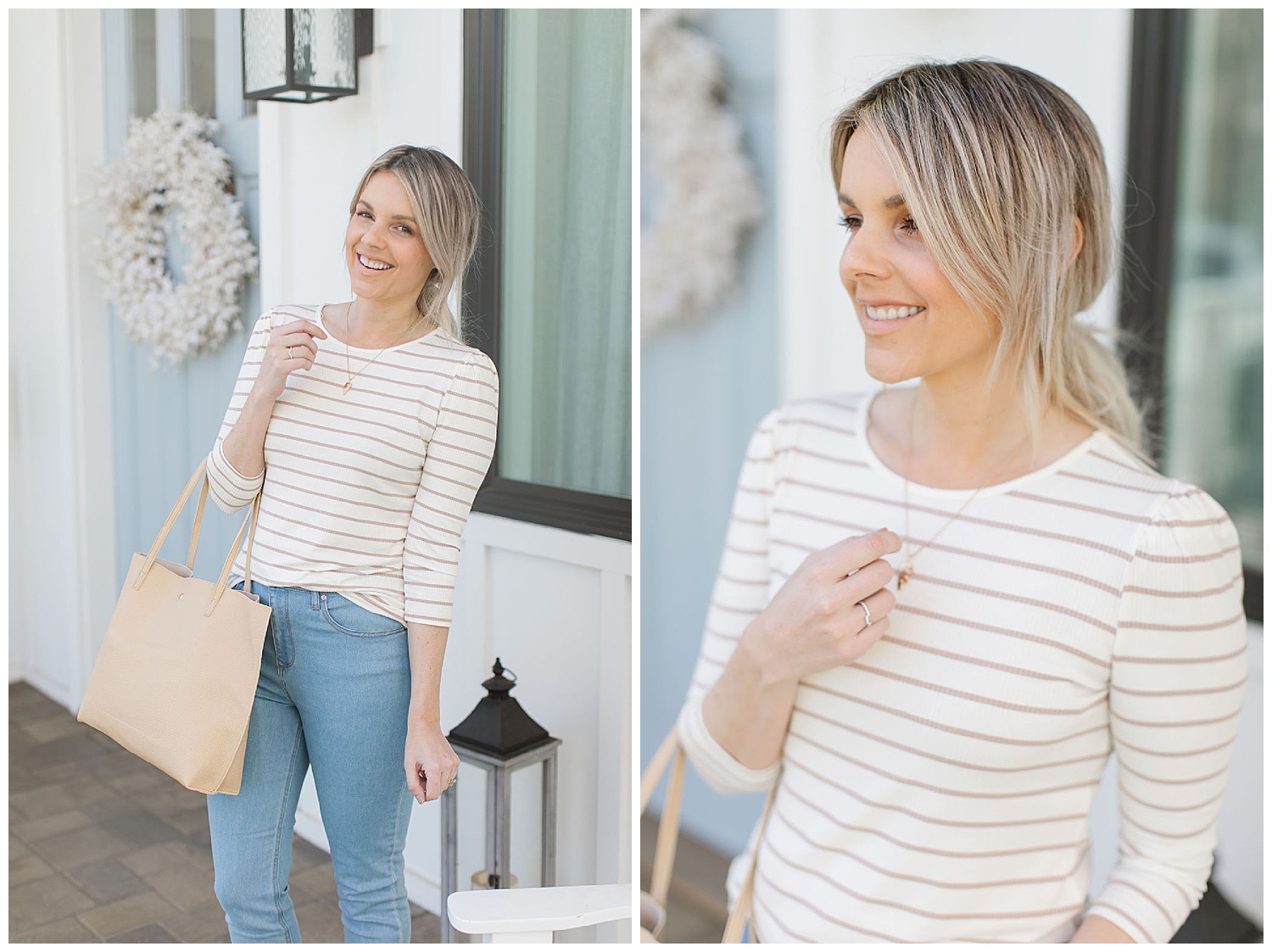 1. STRIPED TOP | 2. $10 JEANS | 3. TOTE | 4. NUDE PUMPS
Like I said, you have to head over to the entire post for more details, and also a 3rd top under $20!! And a bonus look, a gorgeous red dress! Let me know which look is your favorite!
Thanks for stopping by my Bachelor blog today! What do you think? Do you think they really know each other?