This post is sponsored by Invitae
The absolute coolest thing about my blog is that it's brought together a community of women all over the country and even world who are here supporting each other. I can't even begin to tell you how proud I am of that! It's something I've dreamt about creating for so long and now that it's here in the form of this blog I just feel so grateful. And I'm equally as grateful that companies see and recognize this. Invitae, which I will tell you all about with this blog post, reached out to me recently and told me about their at-home genetic carrier screening tests. and ask me to share them with you guys. And I basically shouted…YES!!!!!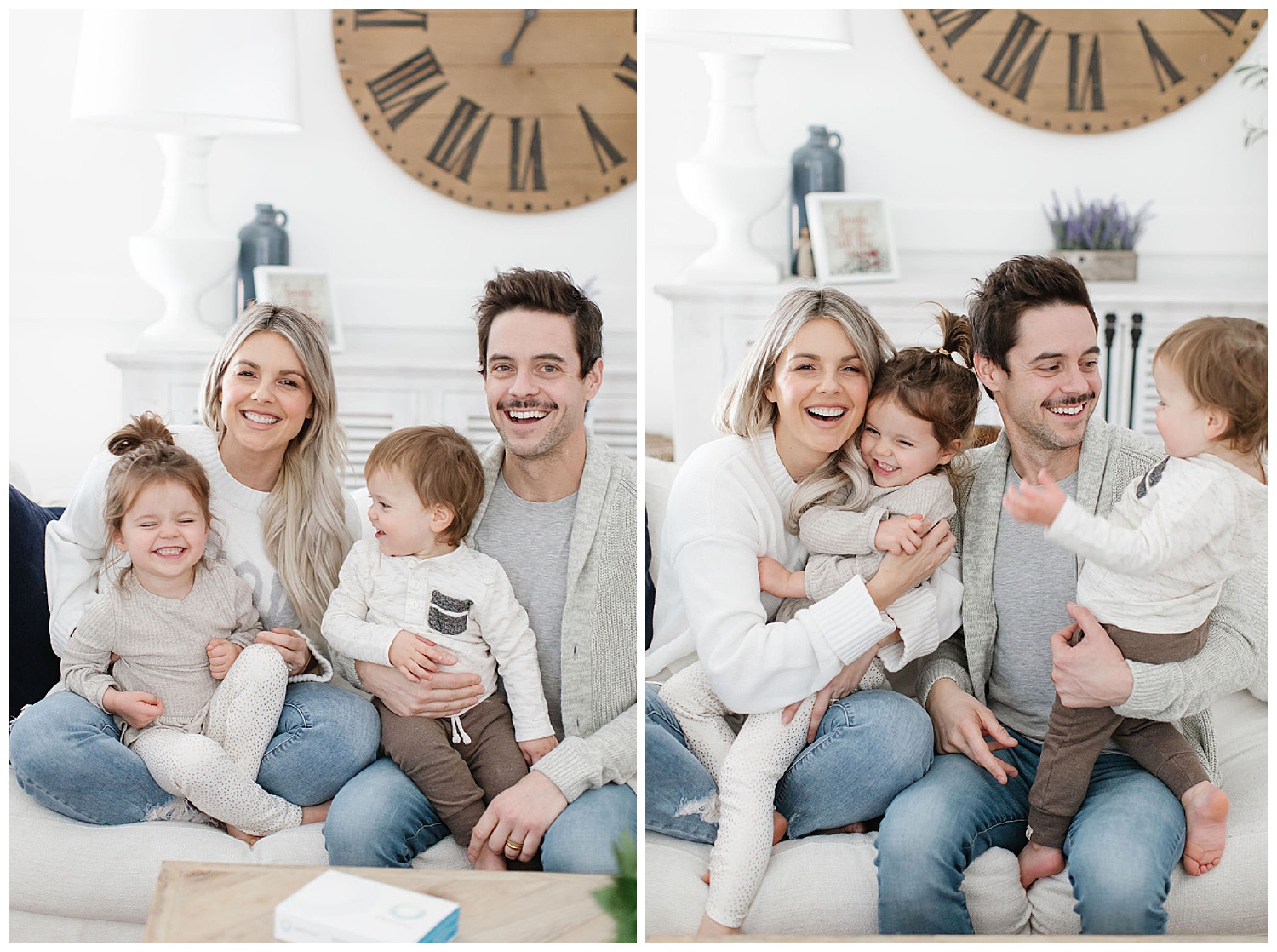 Invitae Genetic Carrier Testing
I immediately told them that I had genetic carrier screening done when I was pregnant with Molly and I was so glad I did! So knowing that it's something that I had done before, they asked if I would help spread the message of what they're trying to do and I agreed without hesitation. Having a family has been the greatest joy and gift of my life and I know family planning can be an amazing time in someone's life but also a confusing and stressful time as well. So I wanted to share with you guys my experience and tell you about how you can do the tests at home as well.
And no, I am not pregnant. Ha! Just squashing that rumor right now. However, baby number three is definitely not completely off the table for our family. So that being said, and the fact that I feel so strongly about the importance of genetic testing is why I want to share all the info I can about Invitae with you. No matter if you are in the early stages of family planning, or already pregnant, Invitae provides you the tools and knowledge to take control and action with your life and family. Carrier screening is a way to find out if you have a gene variant that could potentially be inherited by your baby and cause a genetic condition. Most of us are carriers for at least one genetic condition that could be passed down to your kids, and by gaining insight from genetic testing, you are able to plan ahead, get any necessary follow-up testing or care for your future baby (if needed), and make decisions that are best for your family.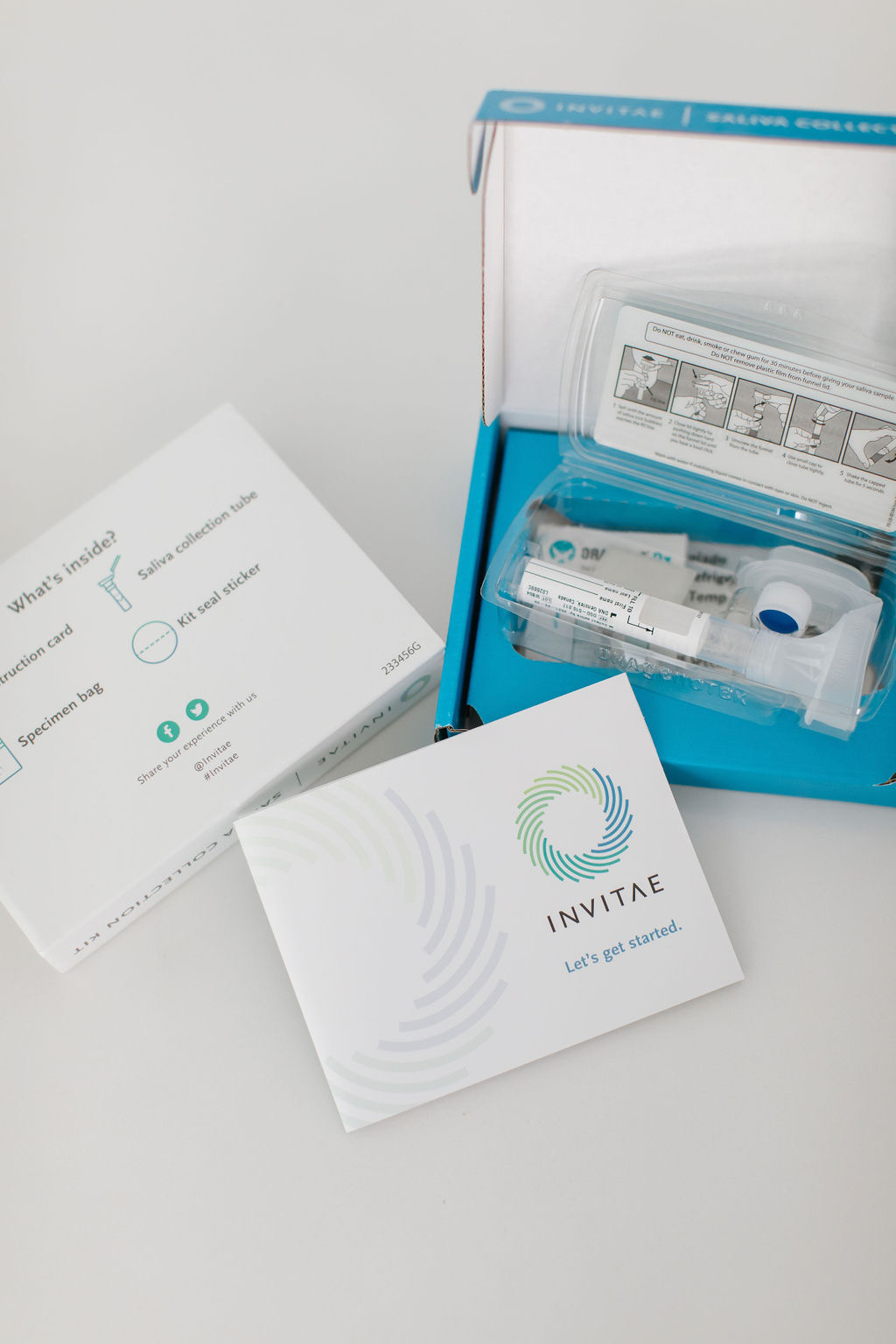 It Provides You with Knowledge About Yourself and Your Future Babies
When we did genetic testing while I was pregnant with Molly, both Kevin and I did the test. That's because most of the time a genetic variant has to be passed down by both parents to cause the types of genetic diseases that a carrier screen tests for. Even though I was already pregnant, by doing testing I was gaining invaluable information about conditions we could have passed down to Molly. For families that do find variants, this allows time during pregnancy to do any additional testing needed for their baby and make considerations about the birth, such as having a specialist on hand for a certain condition.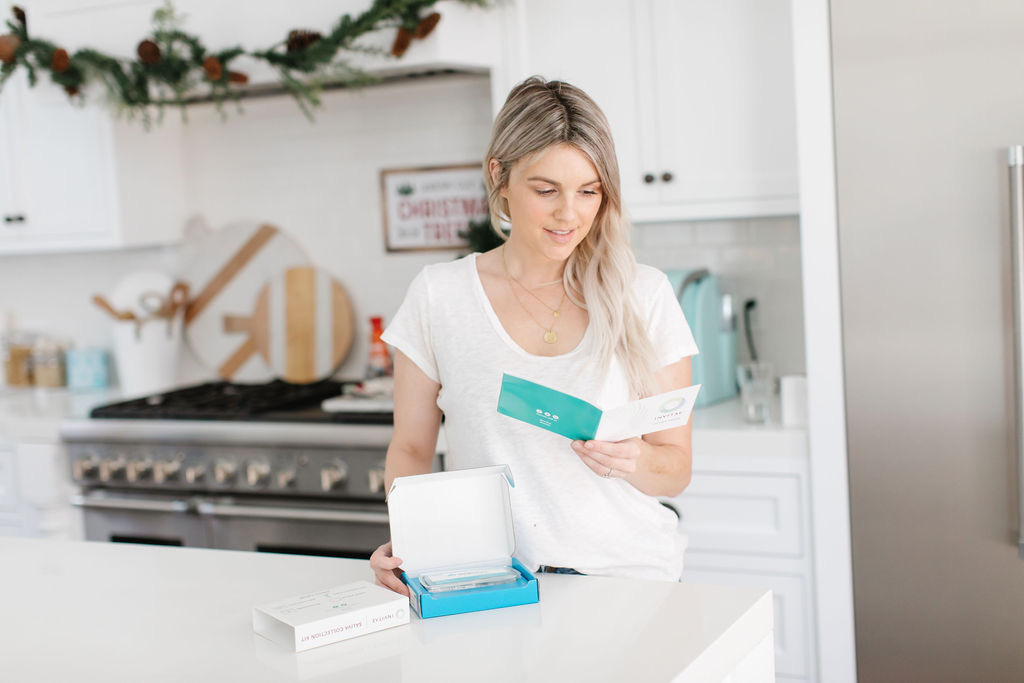 Many people think of genetic testing as something that can only be done in a hospital, and also highly expensive. And the truth is, in the past, it was! But Invitae has allowed families the choice to learn about their future health risk and open the conversation during their planning. Invitae's testing doesn't just look at variants that could affect future children, but you can also take a proactive screen that will help you understand if you are at an increased risk of developing a disease in the future. Invitae also offers genetic counselor support for guidance on any actionable insights. This includes information that you can bring to your physician to integrate with your current medical care. They also can provide guidance on any specialists you may want to see..
I cannot emphasize enough how important I think genetic carrier testing is, not only for you, but for your future children. For those of you that might be still in the planning stages, the genetic testing offers you information to take any necessary steps for your family planning. It screens for 288 genetic disorders, and the information can easily be sent over to your physician through the online portal. By having all the information, you are allowing yourself choices during your reproductive and pregnancy journey, like knowing which disorders to check for during prenatal testing or deciding to utilize other options such as IVF or egg or sperm donation.

Do It On Your Own Time
One of the best parts about this is the fact that you can do it on your own time. You initiate an order for the medical-quality genetic test online fromInvitae, it's reviewed and approved by a clinician partner, and then it is shipped right to your home. Life can be hectic, and this puts the information and knowledge in your own hands, without the need to make an appointment or spend time in a doctor's office for testing. As the patient, we can initiate the testing and care on our own, which I think is truly special. My test showed up at my door, and all I had to do was spit into a tube and place it back into the pre-labeled package they provided and sent it right back. It couldn't have been easier – and to think it's something that I spent so much time doing at the doctor's in the past, I am so grateful for these medical advancements and Invitae. Oh, and not only is it easily accessible, but Invitae has made genetic testing affordable. They also take HSA and FSA! How great is that?! It is so accessible and affordable.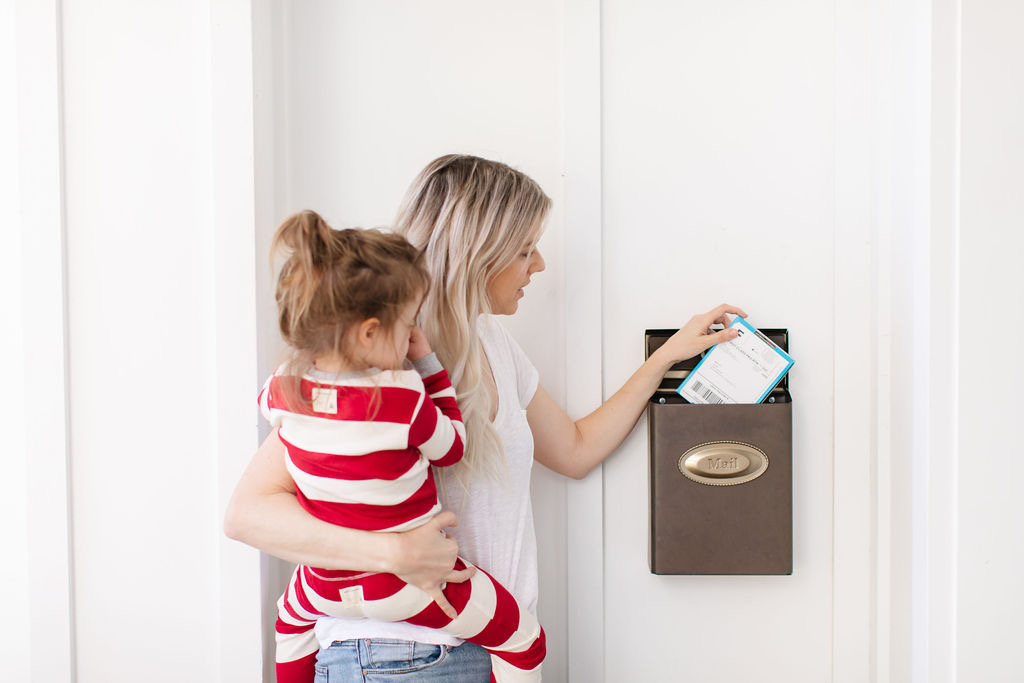 Comparing it to the testing that I did with Molly, I can tell you that it  saved me time by being able to take the test at home rather than going to the doctor's office to get the genetic test done.Not only that, but carrier screening can be done before you go into your OB 8-week appointment (or when you're even just thinking of getting pregnant) with results all ready. Speaking about the results experience, I want to share mine with you.
My Results + Experience
Like I said, baby #3 isn't completely off the table, and I also wanted to compare the results that I had gotten before with Invitae, knowing they test for almost 300 genes. Once I got my results back, I set up an appointment with one of their genetic experts to not only explain the results, but also work with them on a plan for how to move forward with care for myself. It was easy to schedule online and the appointment took place over the phone (which is great for us busy moms). The genetic counselor was so knowledgeable and helped explain what my results meant, answer my questions, and did a great job of explaining what this means for any future children. I've decided to keep my results part of the process private, but don't worry, I have nothing to be concerned about! Again, I TRULY believe that genetic testing is so important. Not only for family planning, but to have the knowledge about yourself as well. Knowledge is power. Invitae provides that for you, and so much more. I am so thankful that they reached out about partnering with me. I highly recommend Invitae and have been so impressed with my experience with them. Have you done a genetic carrier screening test before? Did it impact your family planning or assist with learning more about care for your body? I'd love to chat below!