Hi everyone!!! Can you believe that there is only a week left until Christmas Eve!? I'm in my final phases of Christmas shopping (phew!), so I thought that I would share with you some of the deals I found! These stores all have shipping options that will arrive by Christmas, and most of them are free! Time to get those last minute gifts ordered to avoid crowds at the mall this weekend!
AMAZON PRIME
If you have Amazon Prime, you know that there two-day shipping is incredible. You can find nearly anything on there! I wanted to link a few unexpected items for you, that you may not have thought of! You can get something that keeps coffee warm for the hard worker, an awesome duffle bag for the jet setter, oversized jenga for the host(ess), or a portable wine cooler for the concert goer! So many options to choose from, here are some of my favorites:

UNDER $30

EXPRESS
Everything from Express is 50% off!!! And there are even doorbuster deals on there for sweaters, coats, suits, hats… so many fun options! Free standard shipping on all orders over $50, or $15 for 2-day express shipping! UPDATE! TODAY ONLY Express is offering free 2-day express shipping for orders over $75! There are so many cozy options on the site for incredible prices! There are a ton of sweaters for under $25, which is an amazing deal! With the entire site being 50% off, I feel like if you want to pay for the express shipping, it is totally justifiable! With the deal, it pays for itself even if you buy just 1 item!

The red sweater that I am wearing here is only $35 instead of $70!!! It is such a pretty color and I love the puffy sleeves!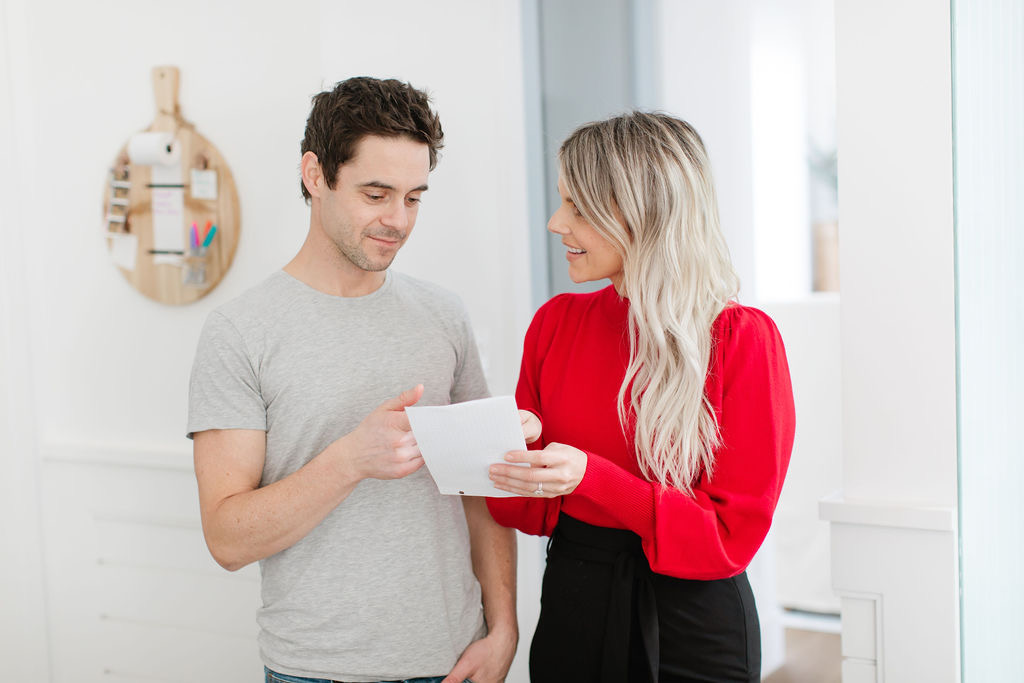 1. $35 RED SWEATER | 2. HIGH-WAISTED PANTS
UNDER $25

WALMART
I just went to check out Walmart's site and found that they have a "Last Minute Shopping" category on their site that is filled with items that are ready for in-store pickup or two-day delivery! Check out the link for that here, so you can see what's available in your area! You can also toggle the "Next Day Delivery" at the top left of your screen to see the items that can be delivered directly to you. They truly have pretty much everything you could ever think of, and a gift for everyone.



1. ABC HOUSE | 2. 81-PIECE JUMBO BLOCK SET


 1. FROZEN SCOOTER | 2. FOLLOW-ME OLAF
GIFTS FOR KIDS
These toys are all loved by Molly and Riley and I know your kiddos would love them too! Make sure when you are looking at the items that you check to see that they are available in your area or will arrive by the holidays!

FREE PEOPLE
I found some pretty cool pretty gifts over on Free People's website! They have free shipping for all orders until the 20th, and free express shipping for orders over $150! I love that they have free shipping on every order, because that makes them a great site to grab last minute gifts for a party at a friends, or for a white elephant game at work!

Under $25

URBAN OUTFITTERS
Last but not least is Urban Outfitters! They are having a great deal, and the more you buy the more you save! I will drop the infographic from their site below so that you can see what I mean! The other great thing is that their standard shipping is Christmas delivery eligible as long as you order your gifts by 1pm EST on December 20th! So there are still a few days left to shop. You can also utilize their 2-day express shipping for only $15, and you can place orders for holiday delivery until 12/22 at 1pm EST! So truly their site is amazing for last minute shopping. Here's the link that shows their holiday shipping schedule. I found some really fun items on their site!



UNDER $25

Are you still shopping, too? Let me know if you find any deals on last minute gifts that you think I can't pass up! You can also find a master list of all the gifts that I loved this year here, just make sure you check shipping speeds! Anyways, are you staying in town this holiday season? Traveling? Let's chat about all your festive plans!