Can you believe that we are already halfway into November?! It feels like Halloween was just yesterday! I am so excited to see so many people getting into the holiday spirit early this year!!! I am not the only crazy person with my tree up at Halloween anymore. HA!!! Today I thought it would be a great time to share with you some of Molly and Riley's favorite toys! With the holidays fast approaching, it's the perfect time to get a headstart on your holiday shopping! I got everything from this guide at Walmart so you can do a one-stop shop to get you started!You could even show them this blog post and see if any of the toys in the picture spark their interest, kinda like the "circling the items you want in a catalogue" days! Haha!
Frozen Everything
Molly has been in love with Frozen for the longest time, and with the second movie about to come out, there are Frozen II items everywhere!!!! Now she loves it even more! I don't know if you saw on my stories yesterday, but we were using the home speaker while we were on vacation and having it tell us stories about Anna and Elsa and the kids absolutely loved it!! Riley has really started to get into it too, Olaf was one of his first 10 words! He loves Olaf! So as you can tell, it is beloved in our household, which means lots of Frozen toys!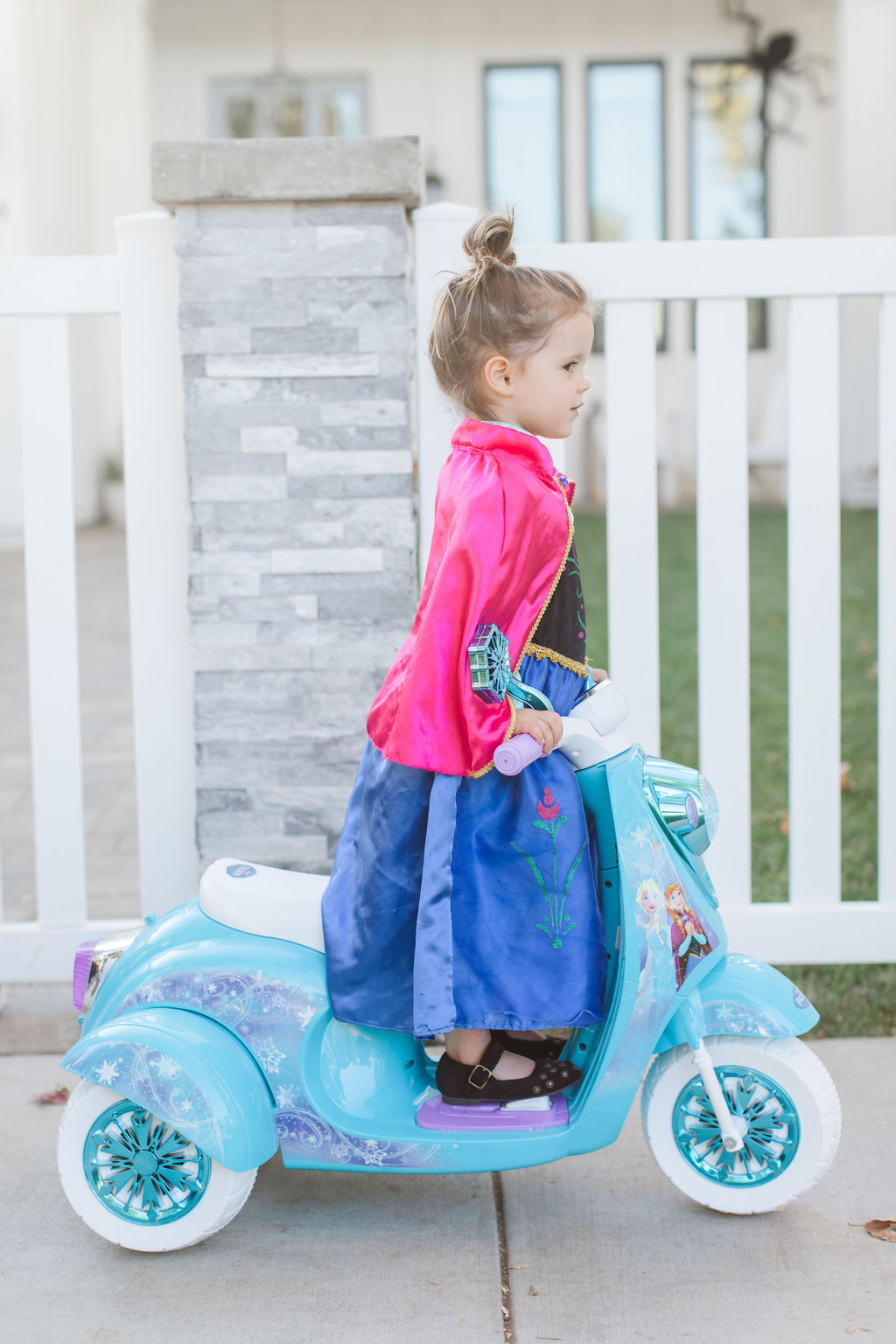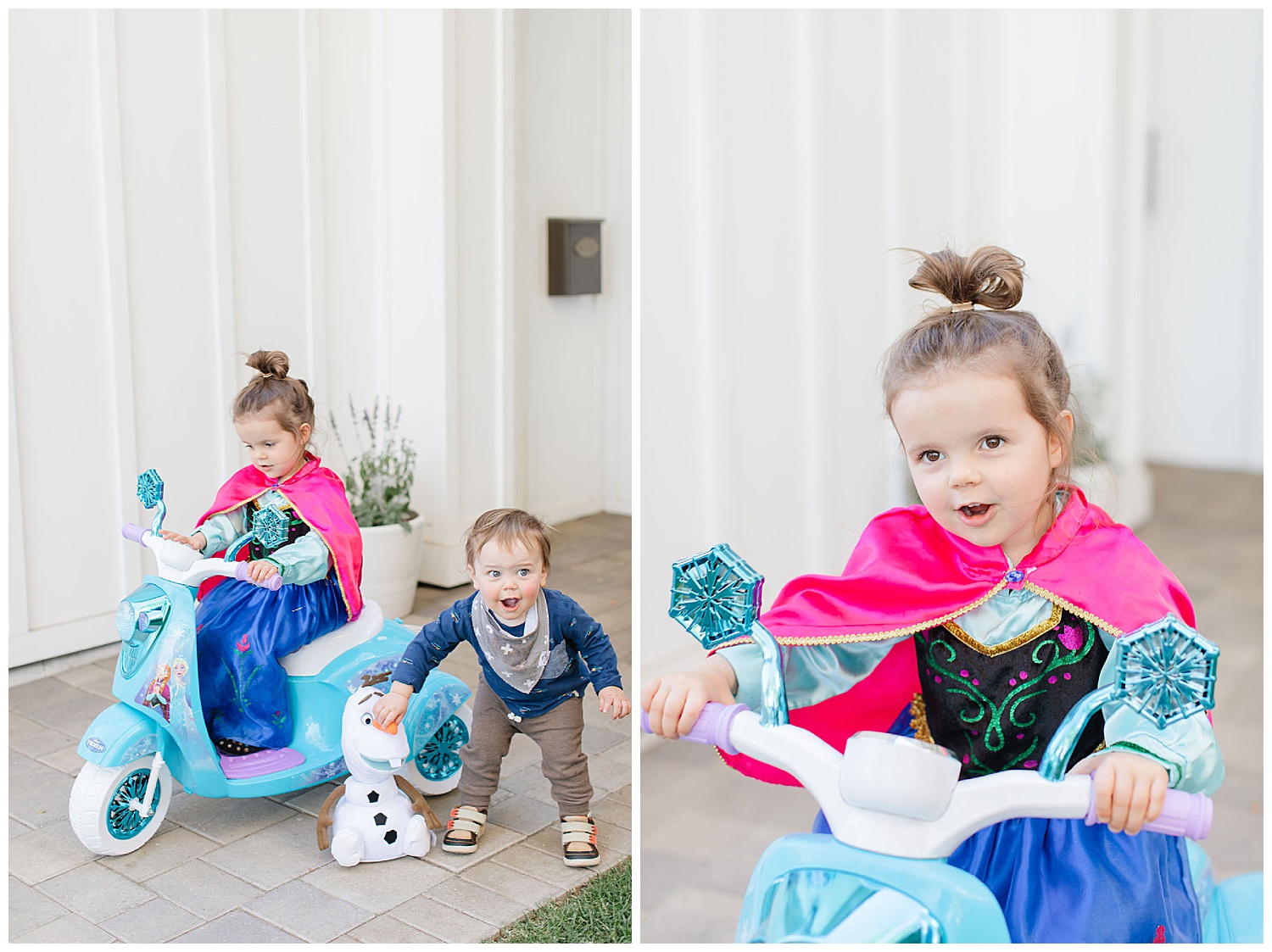 1. FROZEN SCOOTER | 2. FOLLOW-ME OLAF
One of the items that we got recently was this Frozen scooter for Molly. She loves that she is able to zip around on it, and it's a "vehicle" for her that she can do on her own without having Riley be involved. If you remember last year, we got Molly this police car, and because it is a two seater we thought that it would be great for Molly and Riley to ride around together in. They have gotten sooo much use out of it and love riding it, but sometimes Molly would rather be on her own than have her annoying little brother pressing the buttons and trying to control her ride. Ha! I get it! So this scooter is perfect for that, because Molly is the perfect size for her and she can do it independently! I found a Frozen sleigh "car" that is a two-seater, so I will link that here for if your kiddos love Frozen as much as mine!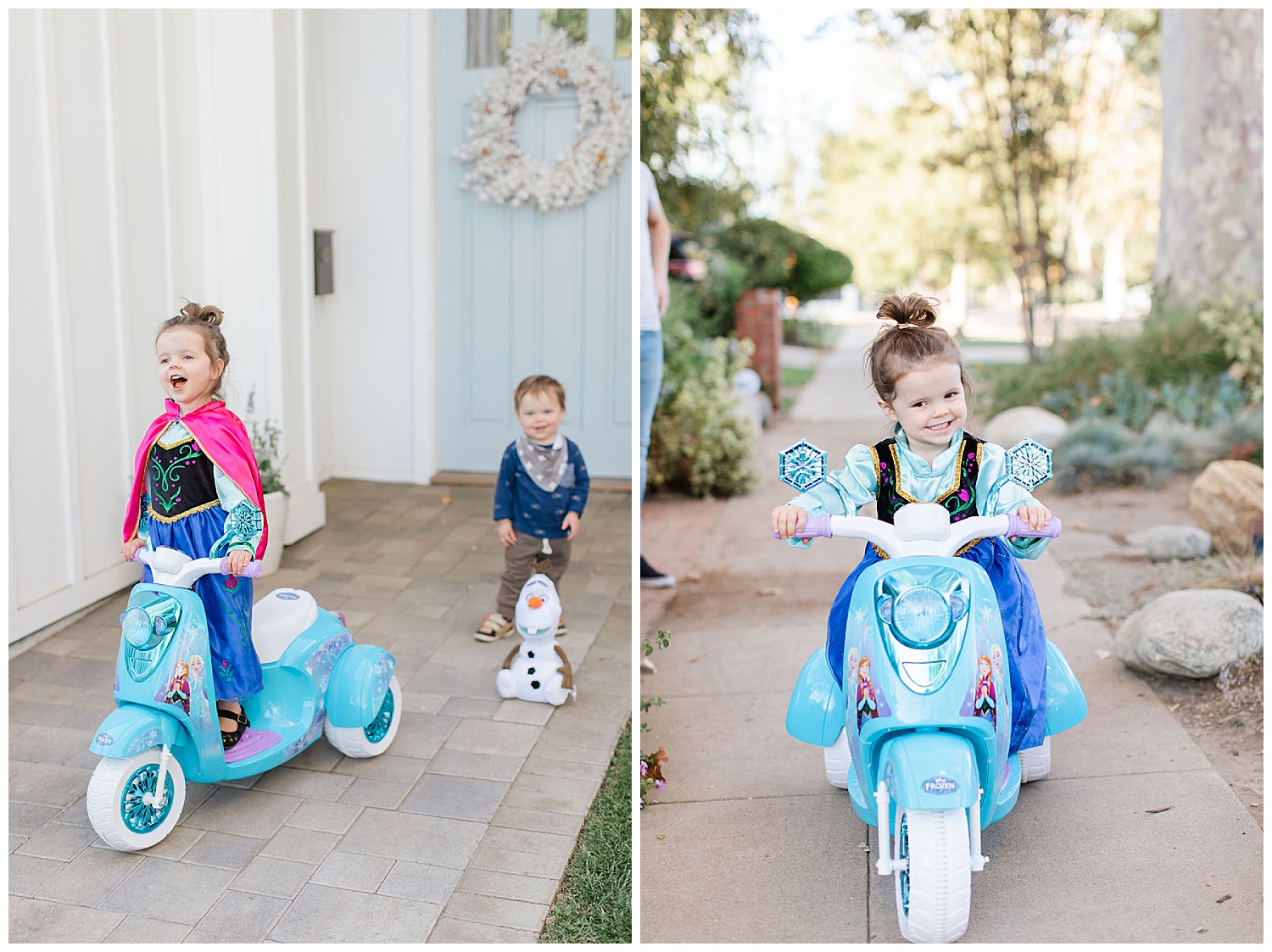 1. FROZEN SCOOTER | 2. FOLLOW-ME OLAF
Riley has a remote controlled Olaf doll, which sounds so funny and it is! He really gets a kick out of it!! It has a snowflake light wand that you shine at the ground and then the Olaf doll follows the light. Olaf has suddenly entered into our nightly family dance parties, and Riley loves him so much that he carries it around!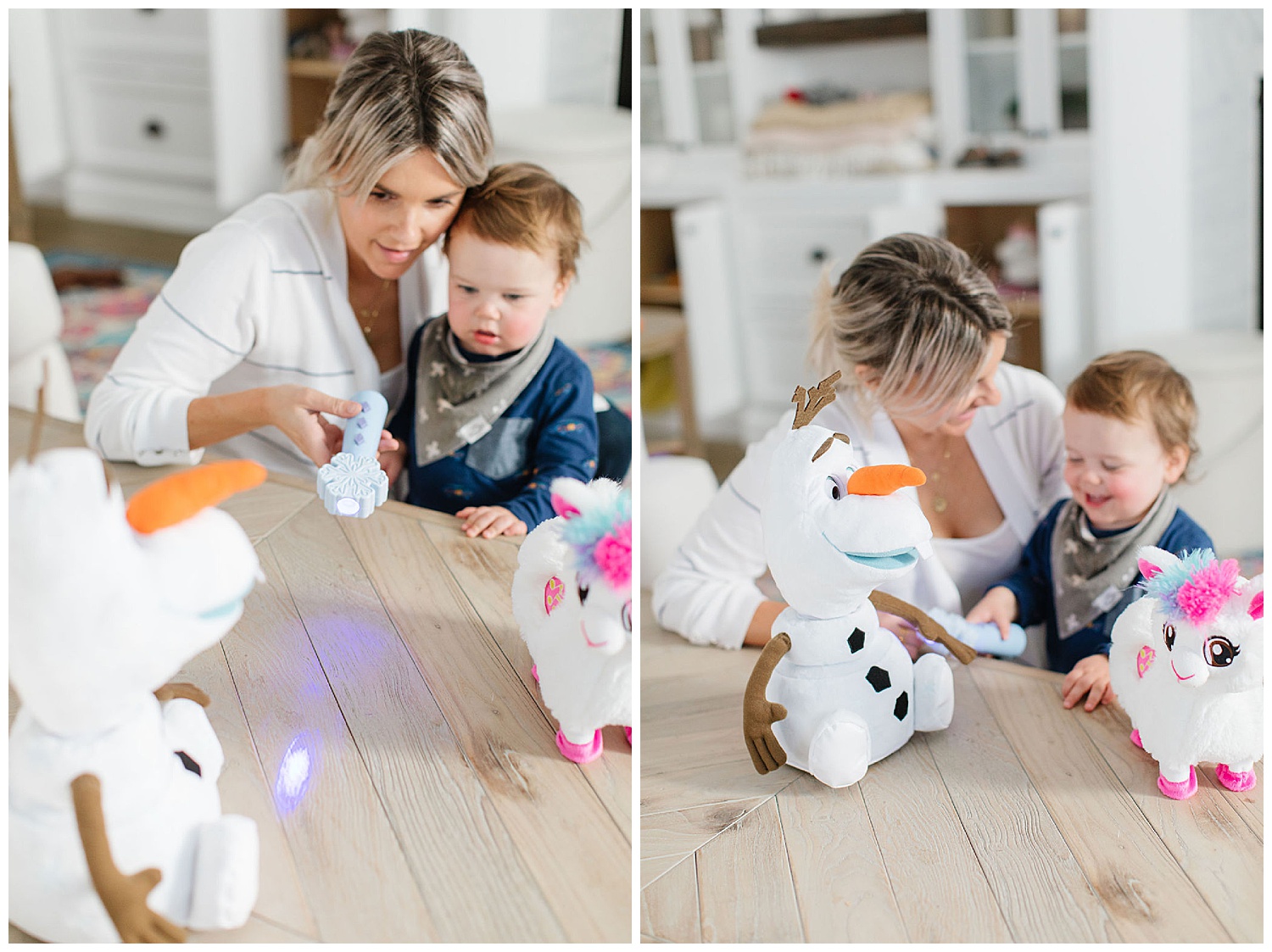 I'm going to link some Frozen costumes here too because I notice that a handful of them are on clearance and some of the costumes are as little as $5! This full Elsa costume is $12! The perfect affordable Christmas gift! This is one of the reasons I love shopping at Walmart so much!! You can find such great items for very low prices. With the holidays, this definitely is such a plus because I'm able to buy so much more for less! It is also convenient that I am able to ship it to my house but you could order for pickup at the store! This might be the best solution if you are trying to get your gifts discretely – you could order at home and then pickup when your kiddos are at school! Walmart couldn't make holiday shopping any easier!

Dancing Llamma
This llama has brought so much joy and entertainment into our home. It is the funniest and most ridiculous thing because it seriously just a dancing llama that wiggles its butt, but the kiddos get a kick out of it. The kids are now obsessed with shaking their booty like the llama! On our recent trip to Indiana, my mother was very confused when Molly said she loved to shake her booty like our llama. Hah! I had to explain what that meant and how even though it is so dumb, but also the most awesome thing ever! I can guarantee that it will be bring your family a ton of laughs.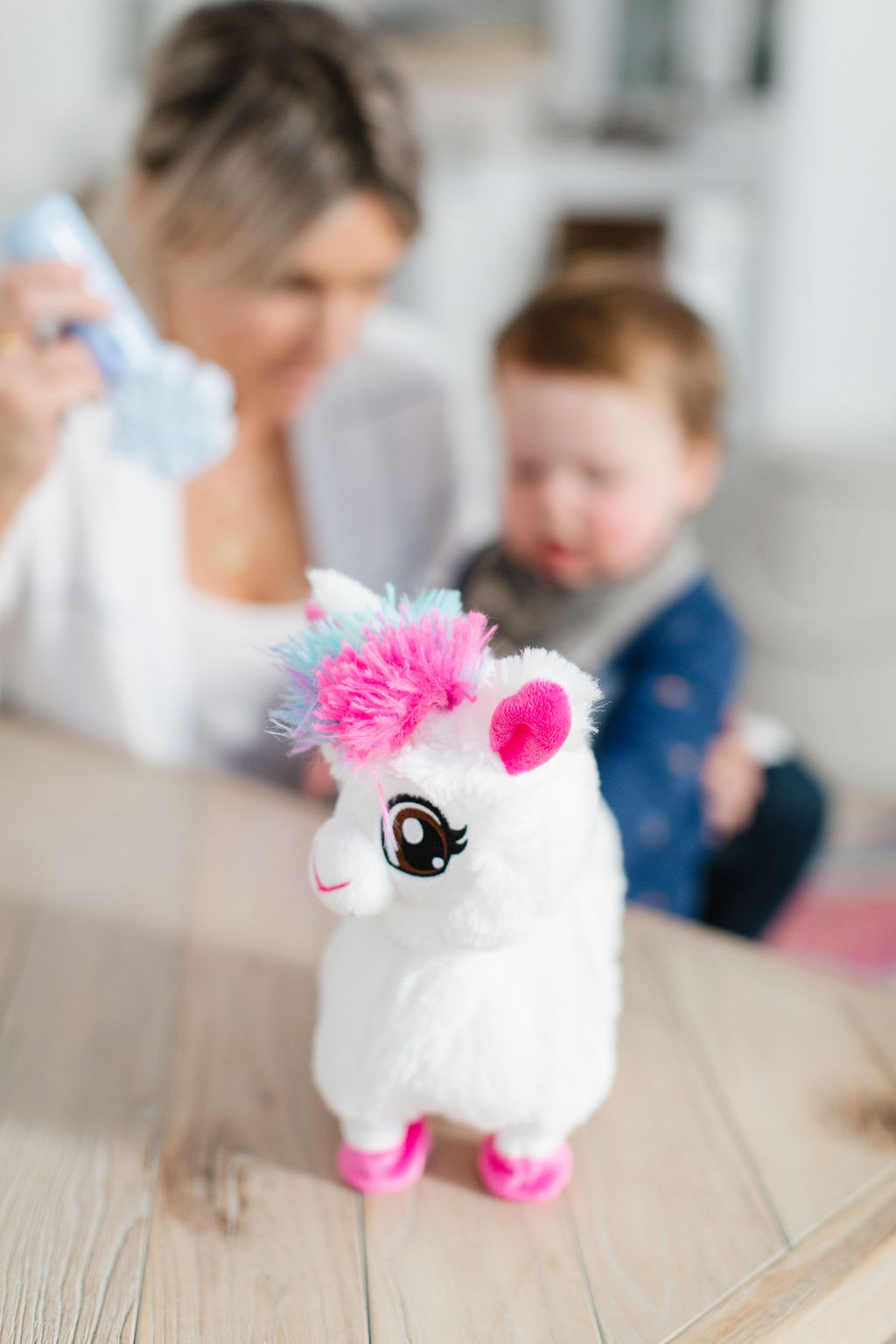 LeapFrog LeapBuilder Blocks
I wrote about these recently, but I genuinely think that they have helped so much with Molly's learning, and even Riley's so I definitely thought that they were worth mentioning as apart of my first toy guide of the holiday season! You can find the whole post here, but to summarize, these learning blocks are amazing! Ha! Okay maybe that it is a little bit too much of a summary, so let me explain. We have the LeapFrog LeapBuilders ABC Smart House and also an additional 81-piece jumbo block set. There are both building blocks and learning blocks.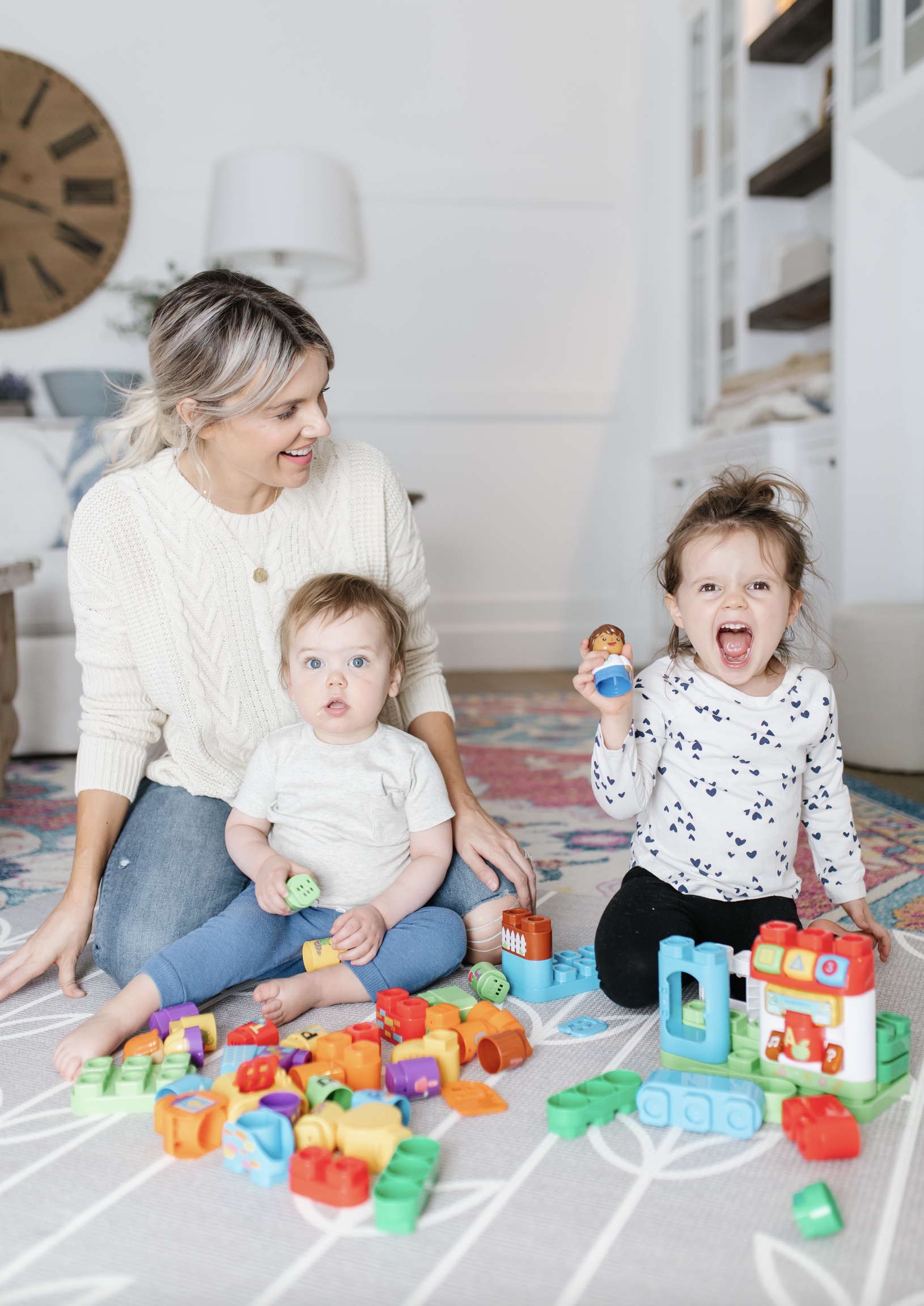 1. ABC HOUSE | 2. 81-PIECE JUMBO BLOCK SET
A learning block is essentially an interactive building block. You can build with them, but when you place them in the interactive Smart Star Cube it responds with sounds, educational songs, and phrases corresponding to that block. For example, if you put in the letter "A" block, it will tell you what letter it is, what sound(s) it makes, and asks your child if they can make the sound(s). And after that, it will ask your child to find a block with a different letter on it. For example, it will say something like, "Great. Now let's find the letter S". It's honestly so stinking cool!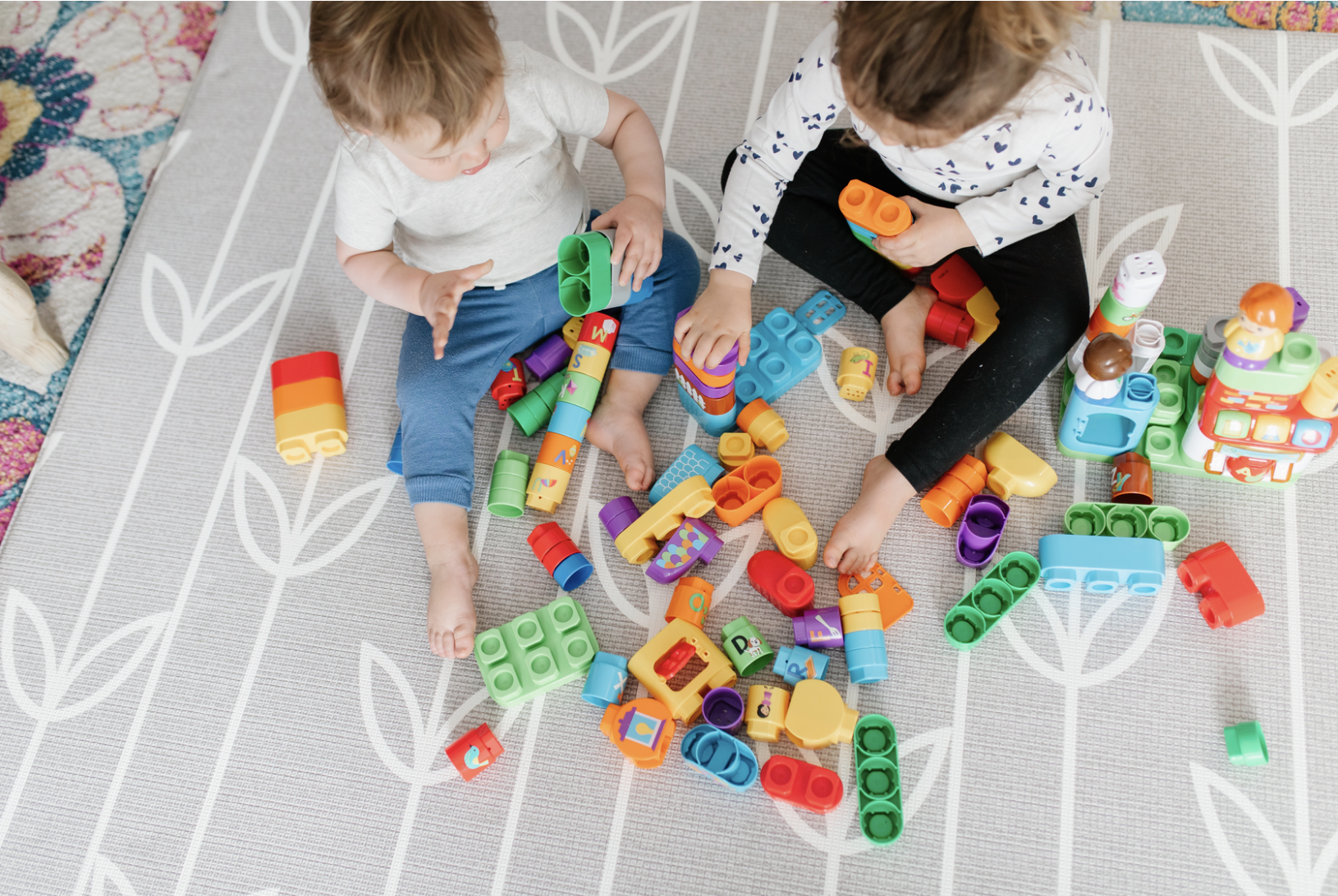 1. ABC HOUSE | 2. 81-PIECE JUMBO BLOCK SET
Molly obviously already knows all of her letters, but it's definitely helping her with sounds and identifying what words start with different letters. Lately I've noticed her saying things like "Ah ah Apple. Apple starts with A!" And she gets so proud of herself. Especially when it's an item that she is seeing for the first time. And with Riley, I've also noticed that when the Smart Star Cube asks to find another letter that Riley will go looking for that letter. He's just starting to identify some of them. So far he's pretty good at identifying the letters A, B, and X. I don't know why but it makes me laugh that he knows X and not C. But with LeapBuilders learning blocks, I know he'll get there in no time!
I seriously couldn't recommend these more!
What are you getting your kiddos?
I hope you like this guide on some of our favorite toys for your kiddos holiday list! I'm going to link a few toy ideas that I am looking at for Molly and Riley below. Let me know if you have any of these for your kids and what you think of them!

What are you planning to get your kids this holiday season? Or what are their favorite toys? I love getting ideas from all of you!!!!