Happy Affordable Friday! I thought I'd post this today because it's Friday and all of these items are so Affordable! So it's really an Affordable Friday Gifts post, all Gifts Under $25!
Can you believe that it is almost the holidays already? I know it's still October, but I am so excited to get up our tree, last year I think we put it up before Halloween! Ha! Probably will this year too, because why not! Anyways, I decided to put together these gift guides to help you on your quest for the best holiday gifts for your friends, family, and co-workers! You can never start shopping too early! Let me know if you get any of these things in the comments below!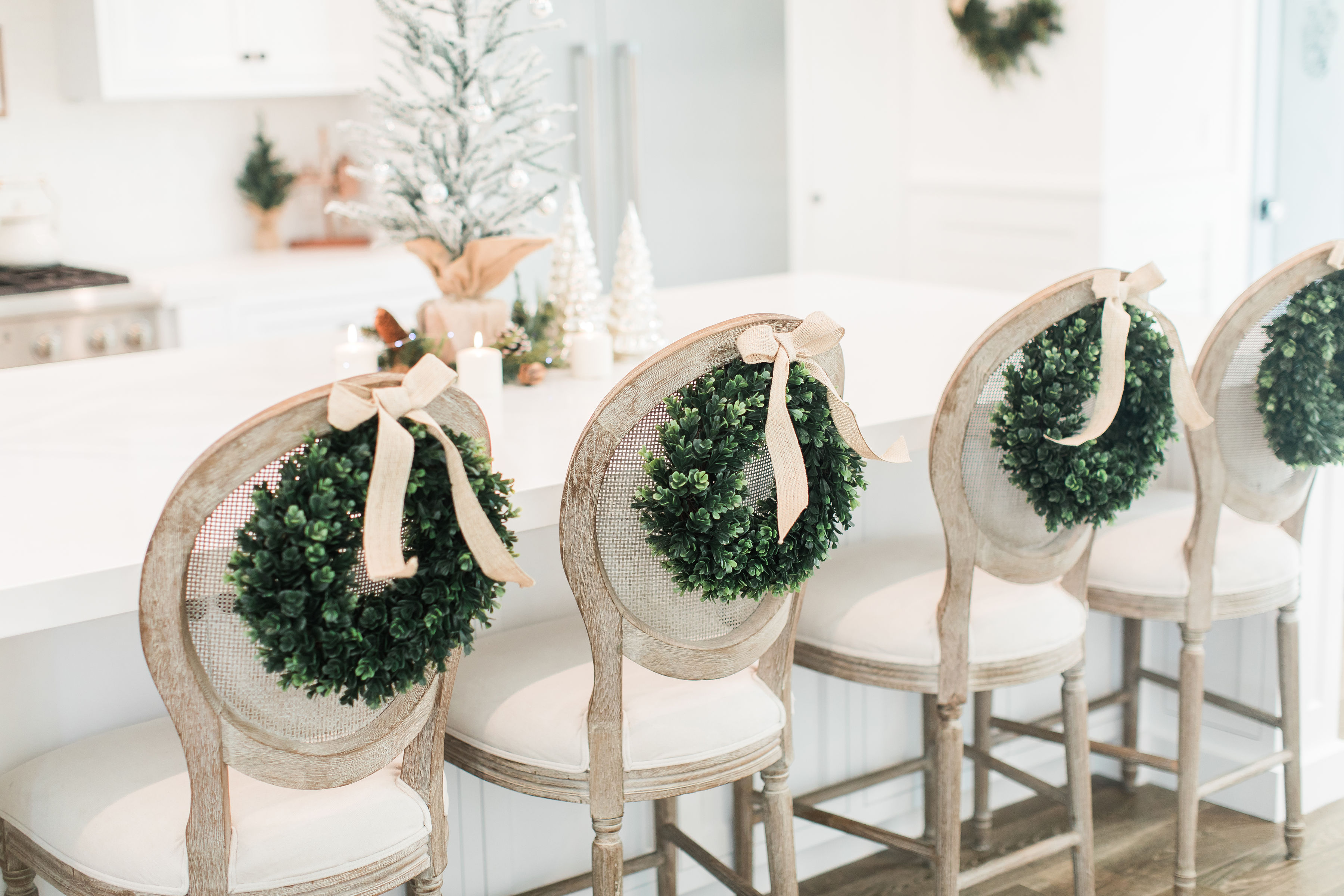 1. SMALL WREATHS | 2. BURLAP RIBBON | 3. GARLAND | 4. 3FT TREE | 5. SILVER GLASS TREES | 6. CHRISTMAS TREE SIGN
Gifts Under $25
This gifts are great for those white elephant type games you play with friends, affordable gifts for co-workers, or additional items to get your significant other!
For Her
Try to think outside the box, what would your gift recipient want but maybe wouldn't think to spend money on to get for themselves? I included my absolutely favorite wine glasses, they are seriously amazing! Or what about some bags for the farmer's market or some agate crystal coasters? And I think the pink tool set is perfect to give to any women, especially those that live alone. ANd it's under $20.
Scrunchies are also soooo back in style and I think this set is darling. And this waffle maker is under $10!!!!! Crazy good deal. Everyone at a white elephant would want this gift!



For Him
Men can be hard to shop for, but let's take out the guesswork! Get them something that will surprise them, but that they will love. How about some super cozy slippers, or a "pizza" made out of socks with all the different toppings? A great gift for a co-worker would be the Mobile Office Kit! And oh my gosh I think a Life Straw is SUCH a great gift!!! We have a couple. Theyfilter water! Such a great this to have in case of emergency.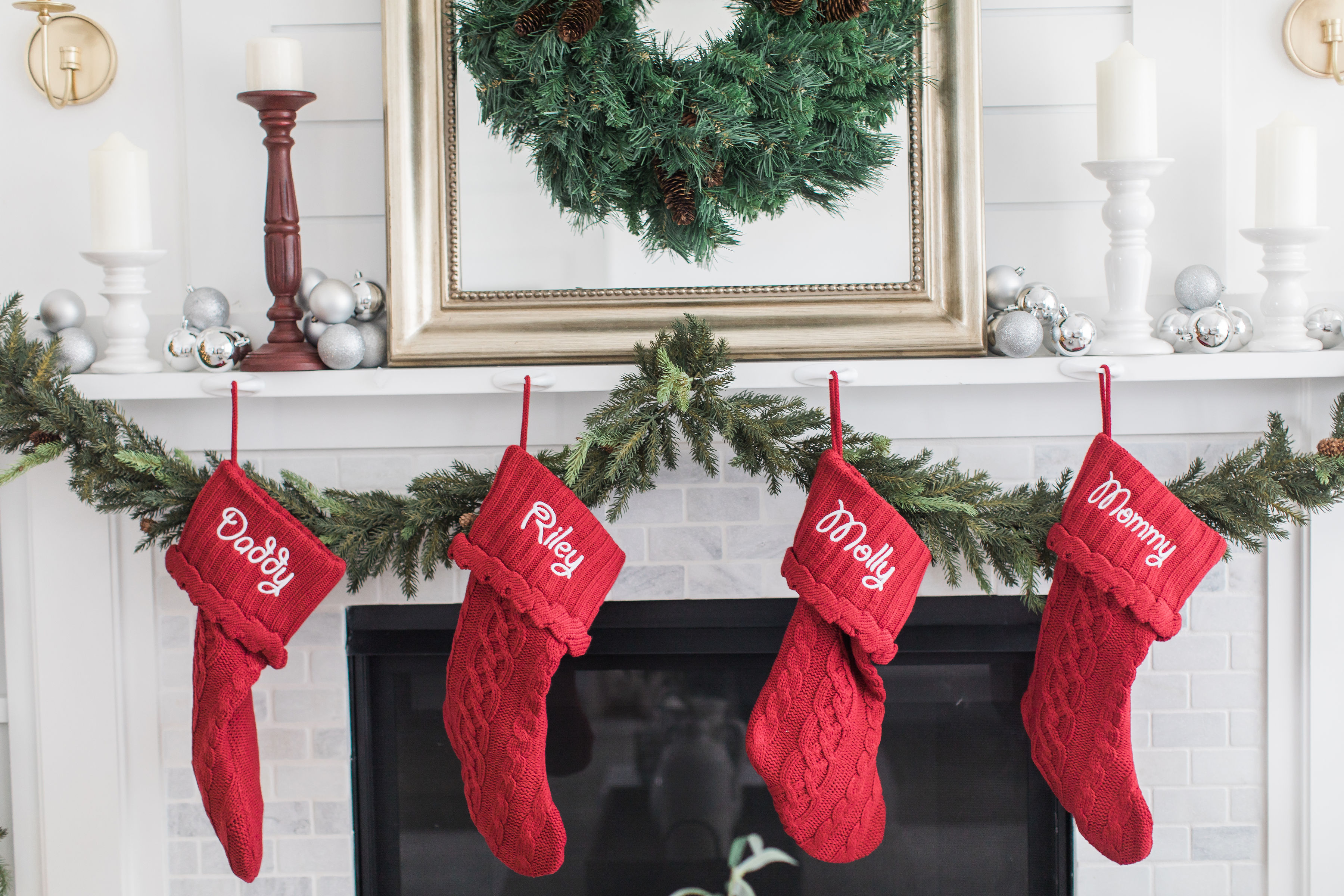 1. PERSONALIZED STOCKINGS | 2. BURLAP RIBBON | 3. WREATH | 4. SILVER BULBS | 5. WHITE CANDLE PILLARS  | 6. PINE GARLAND
Stocking Stuffers Under $25
Everyone loves some good stocking stuffers, and often they are left for the last minute shopping! I've rounded up some of my favorites, and hopefully this will help spark some inspiration for you, or help you find some items that you could get now!
For Her


For Him

For Kiddos


Happy shopping!