Hi guys! Thanks for hopping over to my blog today. I wanted to share some photos and tell you about the event I got to host last Friday with Us Weekly and Bio-Oil. I swear, I still sometimes have to pinch myself that I get to do things like this. First, I am legit a diehard user of Bio-Oil! So when I found out they wanted to work with me, I pretty much squealed like a little school girl! I'll get more into my love for this product in a minute. But the second reason, I'm just so blown away by what happened this past Friday! I, like many of you I'm sure, have been a loyal reader of Us Weekly ever since I was old enough to buy my own magazines.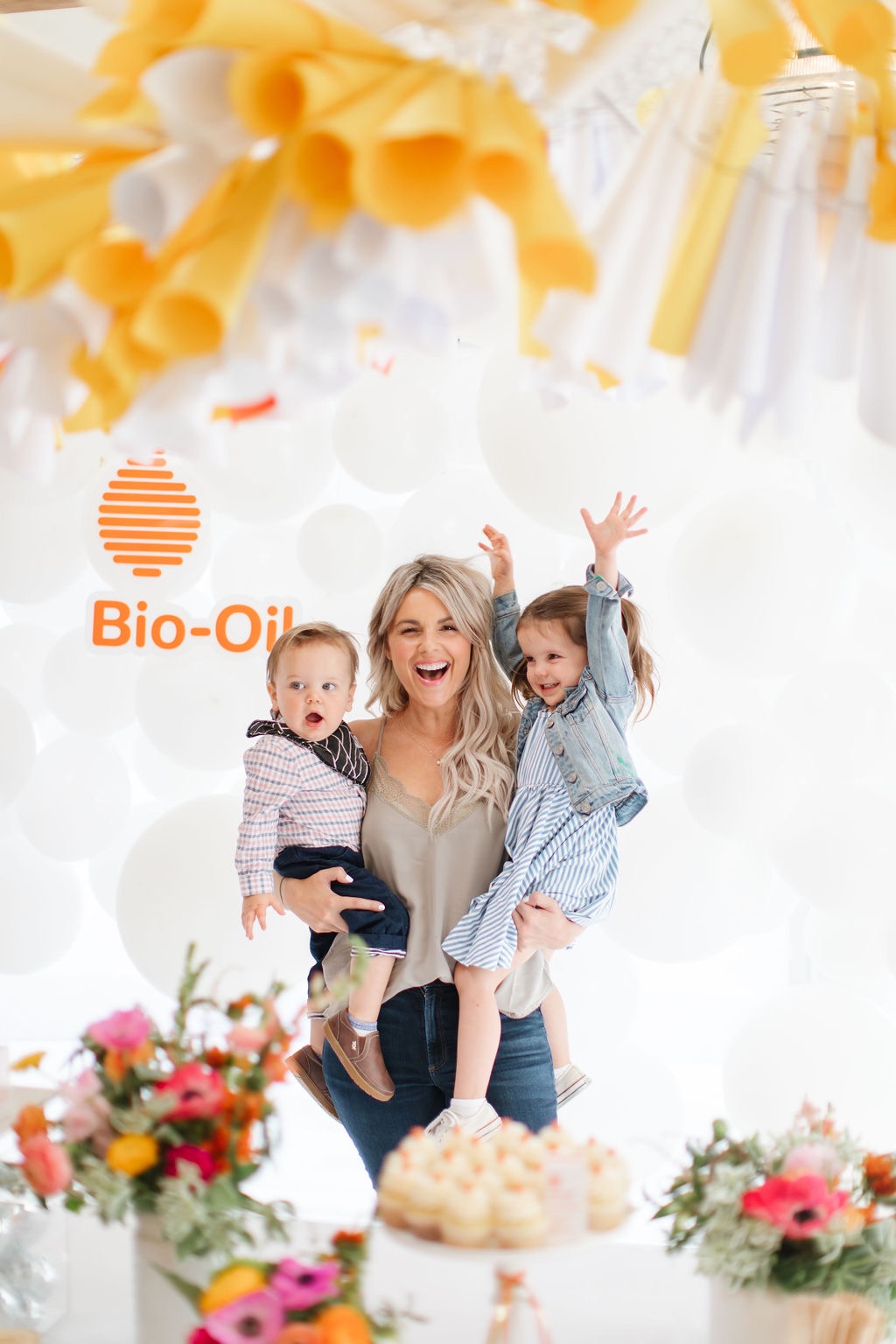 Every time, and it doesn't happen as often these days, I see myself in one of their magazines I can't believe it. I never in 1 million years would've thought I'd be one of the people in those magazines. I keep thinking someone put me in there by mistake. Ha! So the fact that not only am I going to be in this upcoming issue of the magazine, but I also got to host an event with them and Bio-Oil, just blew my mind!!! And so I guess I really just wanna start this blog by saying thank you to all of you. If it wasn't for people like you believing in me and supporting me, I wouldn't get to do these incredible things anymore! So thank you! Each and everyone of you! For supporting me and following me all of these years! I truly love you guys and I hope you can feel that for me. Okay, let's talk about this event!
Like I mentioned, I've been a huge fan of Bio-Oil for years now! Not only did I slather this stuff all over my belly when I was pregnant with both of my kiddos, but I've been using it multiple times a day over the last few months on the scar on my belly. As many of you know, I had to have a decent chunk size of skin removed from my belly because it tested moderate for cancer cells. So it wasn't pre-cancerous and it wasn't melanoma. My dermatologist basically told me it was somewhere in between and more on the moderate side so they had to be extra careful and take out a large amount of skin. So needless to say, I have a pretty big scar on my belly.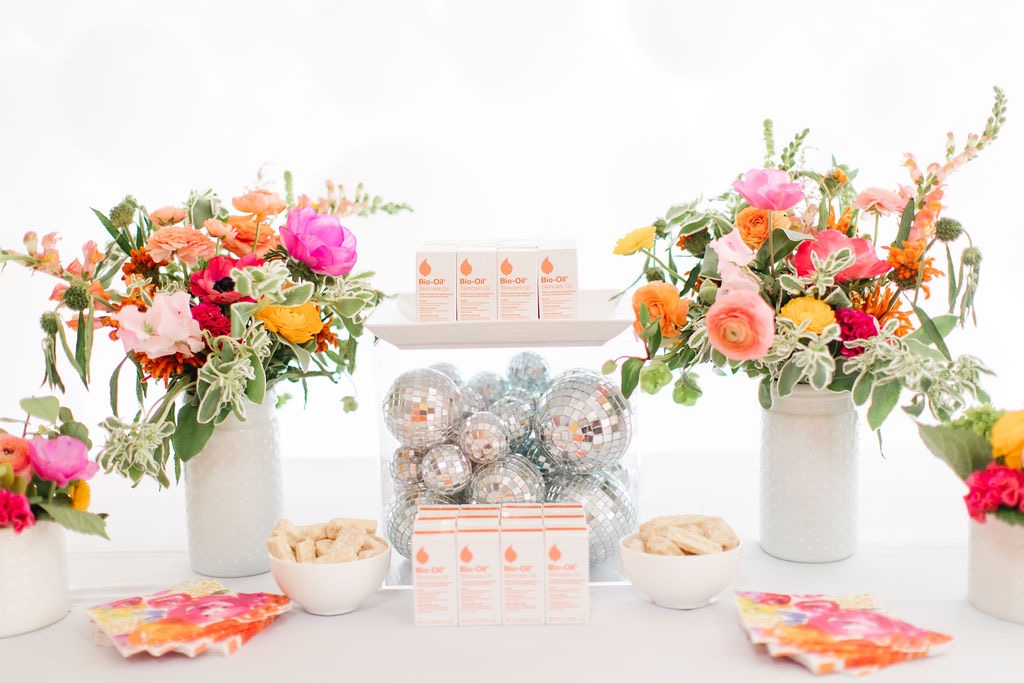 I've been using Bio-Oil on that scar ever since it healed a few months ago and the difference is already absolutely insane! And please don't think I'm just saying this because I got to work with them on this event. If you're reading this and if you have any scars you want to be bit lighter, you have to consider getting Bio-Oil!!!
And the reason I say consider, is that I know not everybody wants their scars to fade. And that's totally OK and amazing! Some people look at their scars as badges of honor and want to see them every day. And I respect that so much. And others want them to fade. Whether it's for aesthetic reasons or maybe it's the scar brings back bad memories. Whatever the reason for you I highly recommend getting Bio-Oil.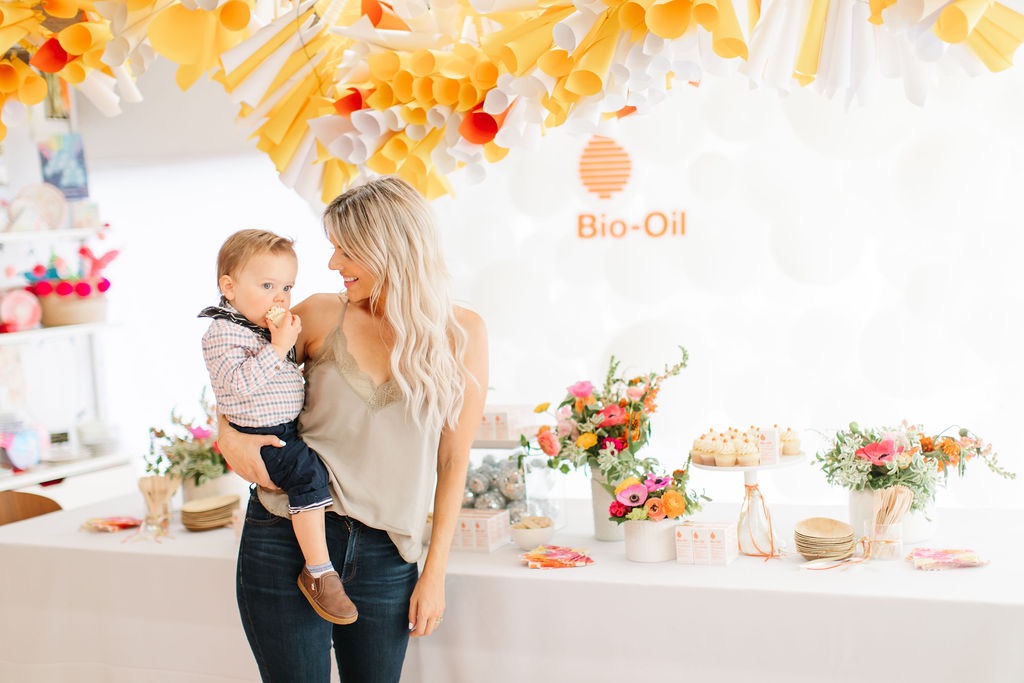 And like I just mentioned, it's not just for scars. It's great for helping to  prevent stretch marks and even treating stretch marks, which we all know are common in pregnancy. That's why I used it on my belly with both my kiddos. And yes, it's pregnancy safe!
You can also use it on your face and pretty much anywhere else on your body because it's in general just good for discoloration! I swear the stuff is a miracle worker and I wouldn't rave about it this hard if I didn't truly believe in it.
Anyway, as you can see from all these photos, we just had the absolute best time there. There was a ball pit that the kids could not get enough of and a make your own slime station that both Molly and Riley got in on. Although, I have to admit that Riley's slime has now become Molly's slime since she claims both of them at home. Which is fine by me at the moment because he still a little bit too young to dig into the slide himself. Well, let me rephrase that. He loves to dig into the slime but he doesn't quite understand yet that it doesn't go on the couch, in his hair, and everywhere else he can get his little hand on. Ha! They also had a balloon artist making the most fun balloons for kids. It really was the perfect way to spend quality time with my kids while they had the time of their lives!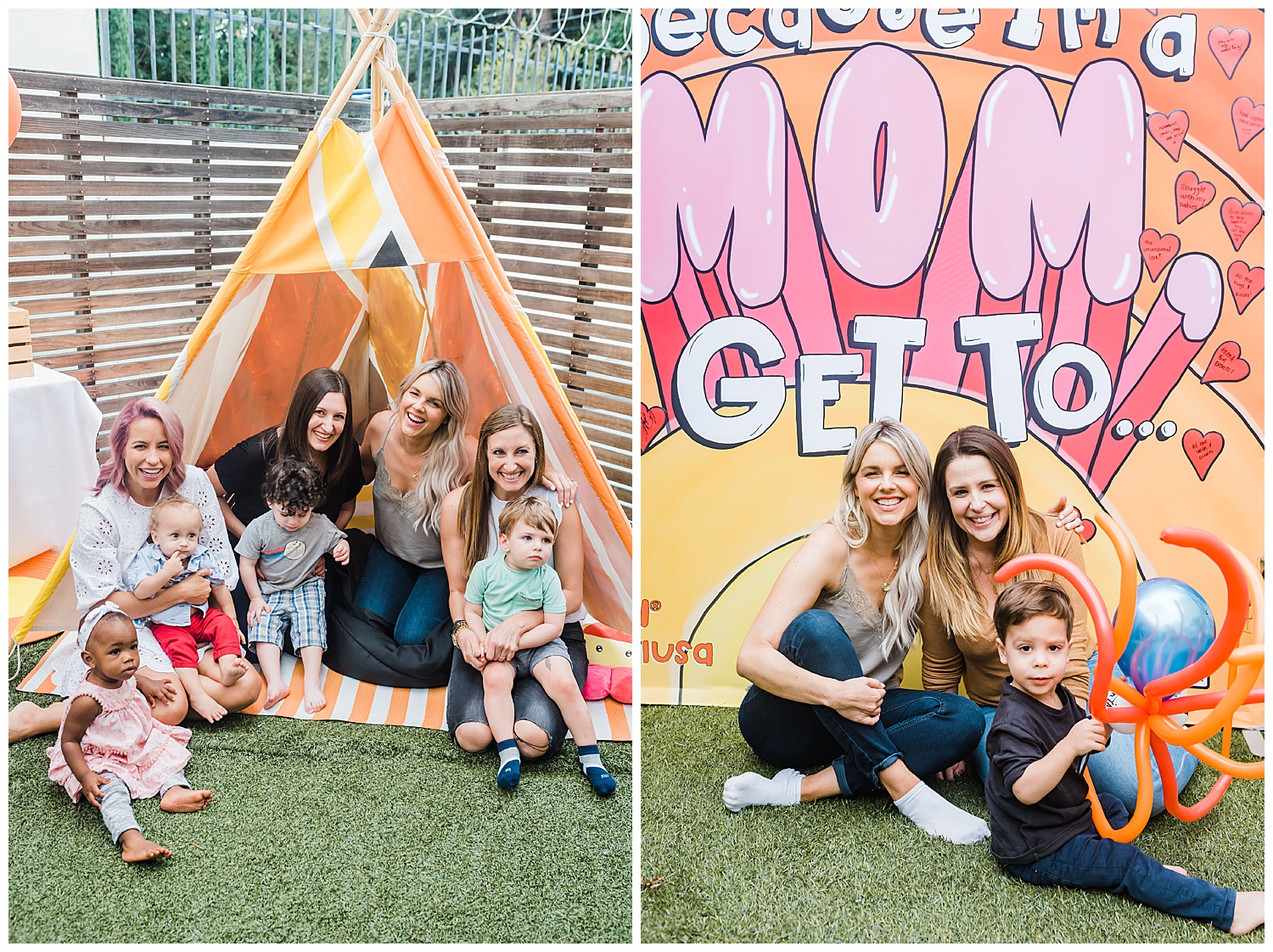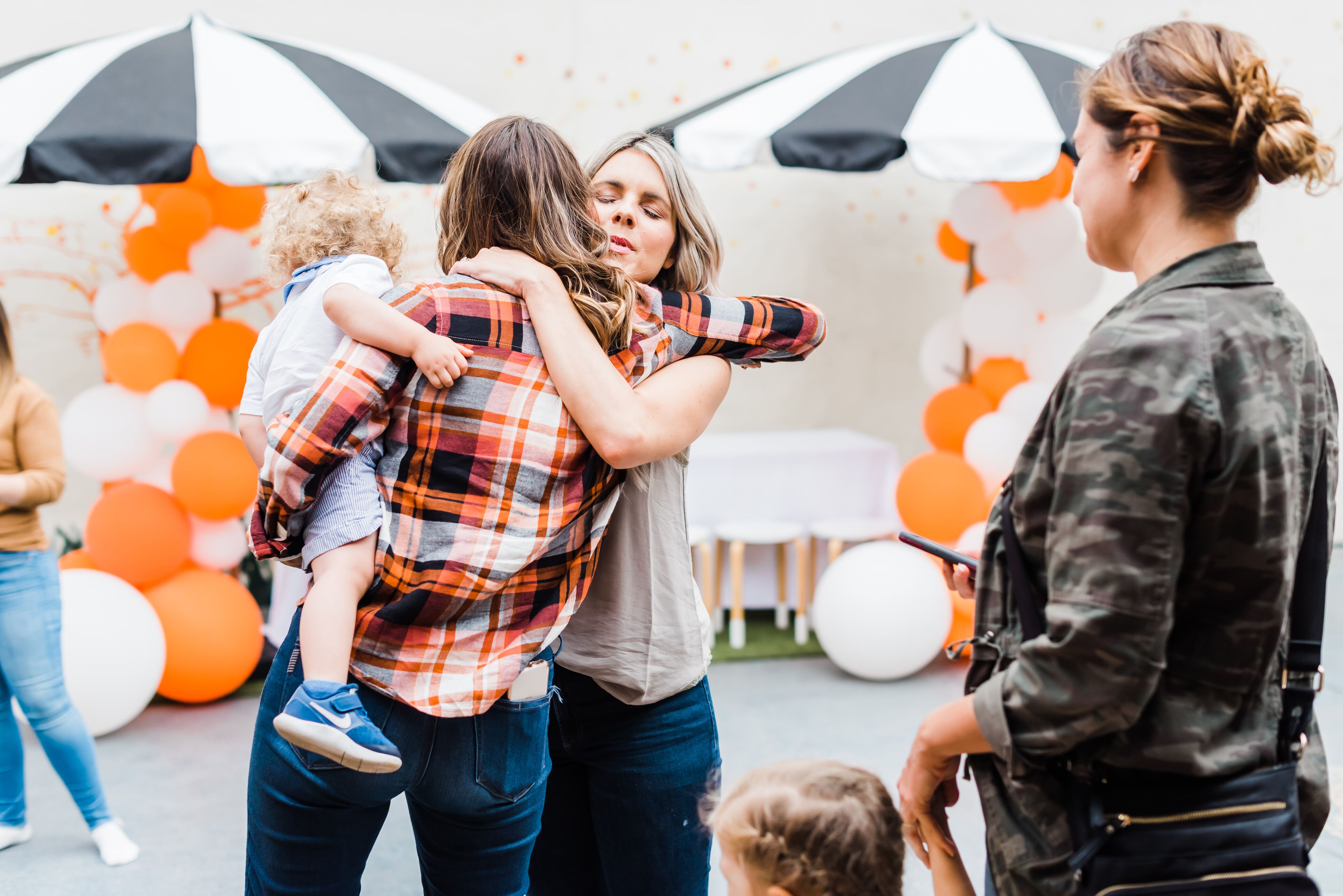 I think it's really cool that Us Weekly and Bio-Oil put on this event, so not only could I have a fun day with my kiddos, but a bunch of other moms could as well! I don't know how many of you remembered, but I posted the invitation to my Instagram stories a couple weeks back telling you guys that we were doing this and inviting other moms and kiddos to join as well! So I want to personally thank all of you that came out to enjoy this day with your kiddos. And I'm so glad I got to meet you guys!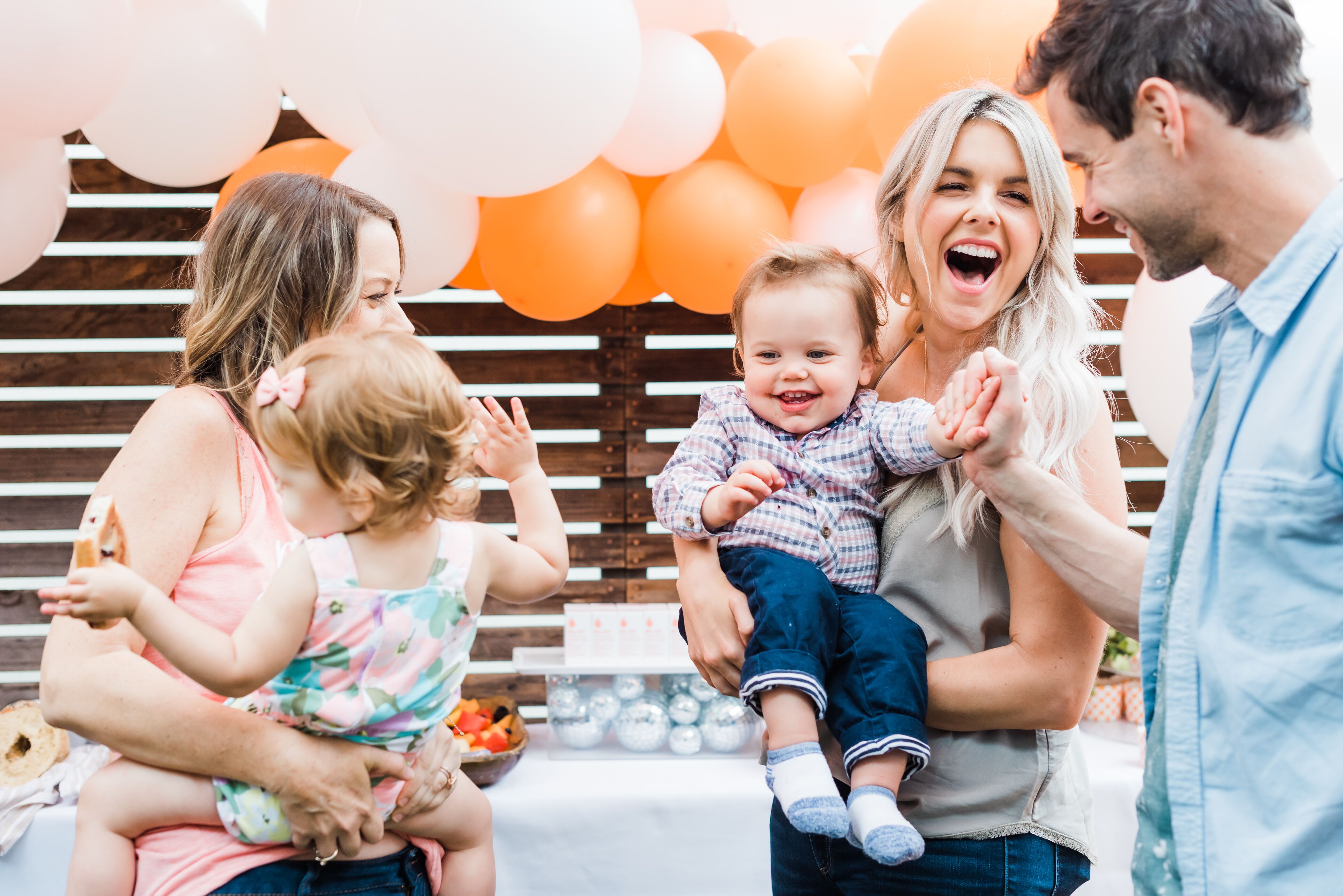 I know not all of you could make it because many of you are not local to LA, but this was so much the fun that it got me thinking that maybe I could do something like this again and do a giveaway where the winner would be flown out to hang with me! Would you guys be into that? Let me know! And I'll try to work something out!