Happy Affordable Friday guys! I wore this duster outfit a few days ago and I got a ton of DM's about it. In that a moment I realized that it was a perfect Affordable Friday post, so I decided to write about it today. Are you guys still liking these Affordable Friday posts? A few of you asked me to include multiple retailers, so I am trying to do more of that lately. I listen when you guys ask me to try new stuff on my blog – so keep the suggestions coming!
Affordable Friday!
$12 Duster
I wanna start with this $12 duster! I absolutely love the rich blue color of it and it's really perfect to throw on over sleeveless summer dresses or tank tops to transition to fall. Plus, in general, I just love a good duster or kimono because I like that they cover my hips and butt. This one is a very lightweight material and you really just can't go wrong with the $12 price tag.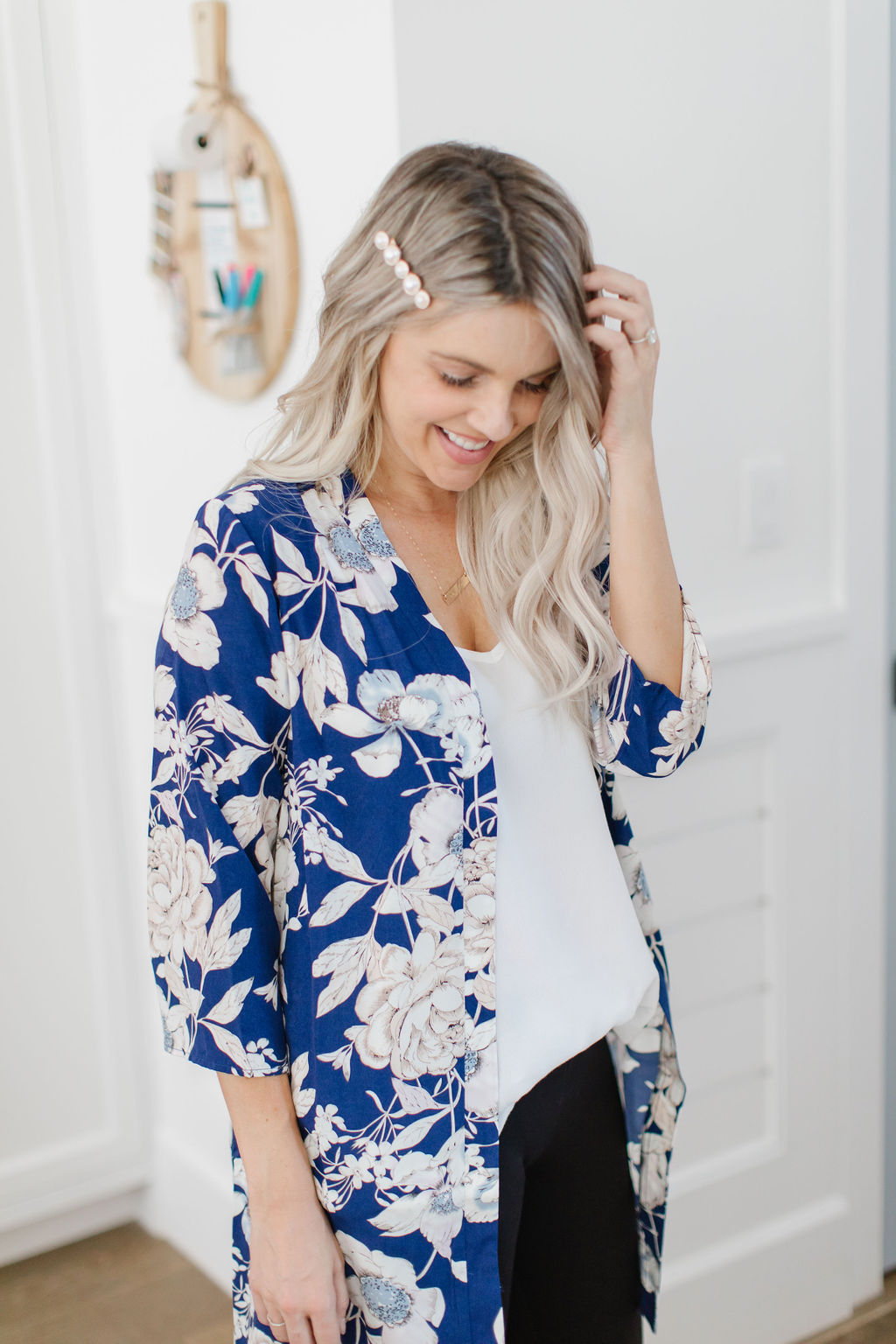 1. HAIR CLIPS | 2. $12 DUSTER | 3. WHITE CAMI | 4. LEGGINGS
White Cami
I think the one that I am wearing with it is actually sold out. Which I'm totally bummed about! I got it from Vici. It still is available in black if you wanna get it. And I'm pretty sure code VICI25 will give you 25% off – worth a try! But in the meantime, I just got this white cami as well and it is truly so so great! I think everyone should have a great cami in their wardrobe because you can create so many looks with a white cami. So definitely snag this one if you don't have one. I love that there chiffon around the neckline! This one's not really on the super affordable side thought. It's $59.  So it's not that it is unaffordable, but really it's more than I would normally spend on a tank top. And I'm sure you all agree. But it's just a really good one and because the duster is so affordable, I thought I'd post it in case maybe you could spend a little bit more on the tank. I also found the same one, in white with leopard print texture, and that one is on sale for $40!
Leggings
My leggings are $29 and they are truly the best! You can see that the reviews are so good! They have a plus size version as well. As you probably know, leggings are key to layer looks with for fall. Especially to wear with boots! I'm so excited that legging season is coming up! Well, in Southern California it's still three months away, but I'm still gonna be styling a bunch of looks with leggings and vicariously live through all of you around the rest of the country who actually get a proper fall!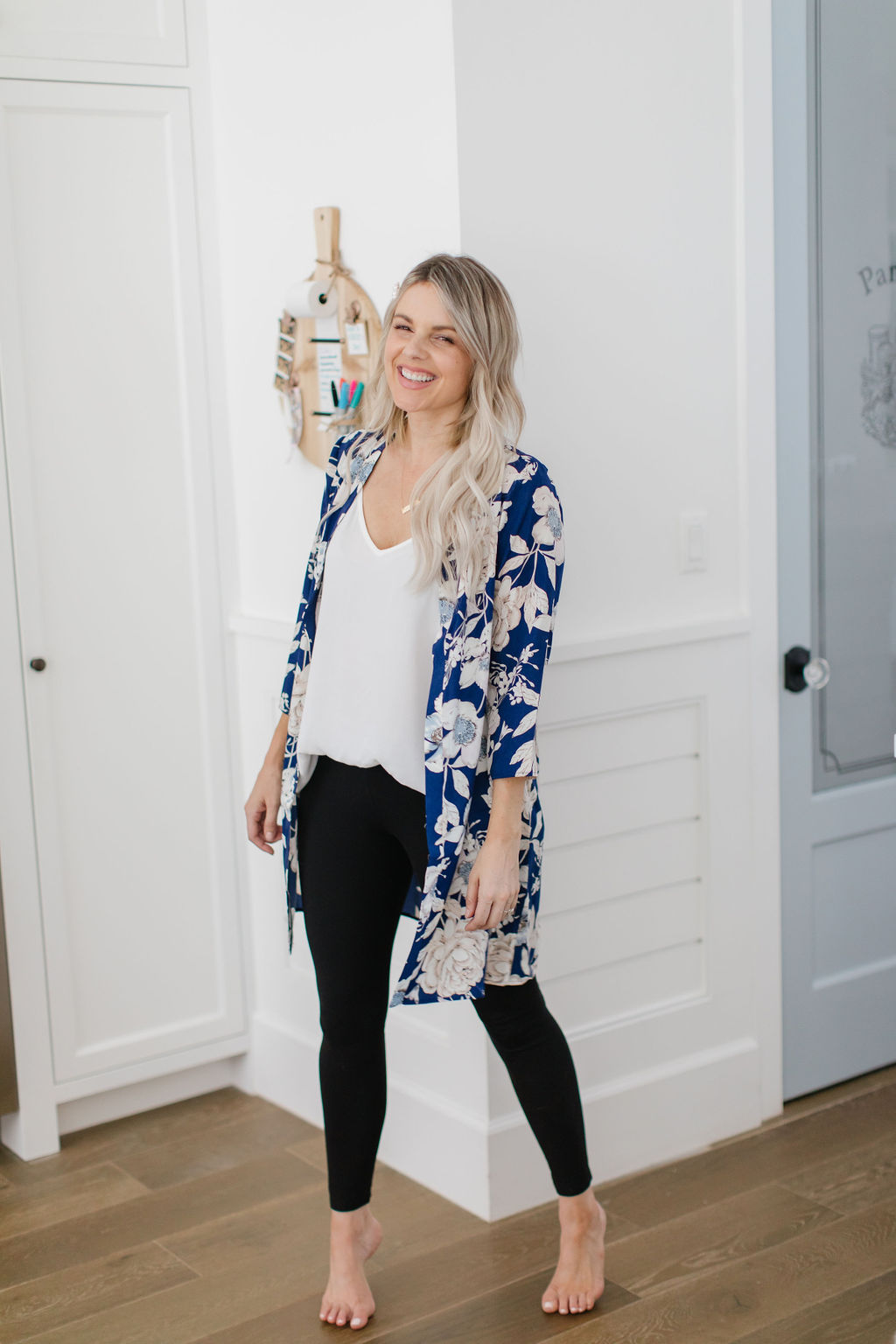 1. HAIR CLIPS | 2. $12 DUSTER | 3. WHITE CAMI | 4. LEGGINGS
Hair Clips
And then last but not least, is this hair clip in my hair! It's one clip in a set of three that is $25. So really each hair clio is only about $8. And for a statement piece like this I think that's totally worth it! I love this clip so much and have been finding myself wearing it all the time lately. I just think it's so pretty and looks really expensive! What are you guys thinking about it? Do you love as much as I do? I've even seen some people stack hair clips lately, and wear 2-3 at a time! Are you liking this new trend?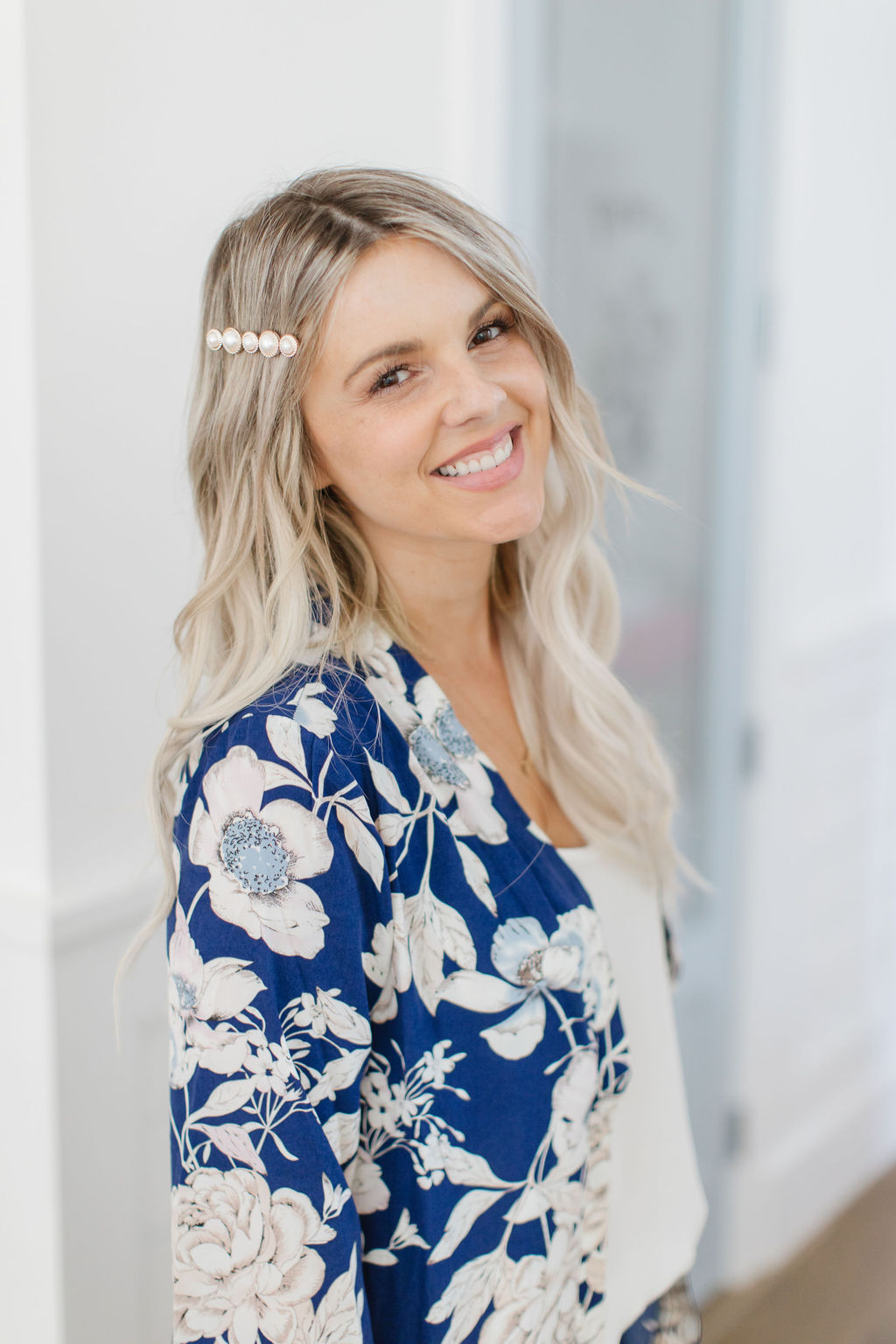 1. HAIR CLIPS | 2. $12 DUSTER | 3. WHITE CAMI | 4. LEGGINGS
Giveaway!
I wanna tell you about the giveaway that I started doing on my Instagram – I'm going to do a big prize package at the end of every month and one of my followers who likes all of my photos on Instagram will get it!
Essentially, I will be I collecting items or products that I love and give them away to one of my followers every month! Maybe if I have a ton of stuff I'll do multiple winners sometimes. All you have to do is like all of my instagram posts and you will automatically be entered to win!
So when you see me post, just give me a "like" to show your support for me! And to show my appreciation for all of you I'll be doing these giveaways every single month at the end of the month! I'm honestly really excited about it. And I hope you guys are too! So comment and let me know the types of things that you would like to see in the prize package! Are there things that I post about frequently that you would really love to be included? I'd love to know! So tell me what you would like to win! Love you guys!
Have a Great Weekend!
I hope you all loved this duster post and it inspires you this weekend to bring out some fall pieces into your wardrobe! Is there something that you are super excited to pull out of the "fall" section of your closet? Let me know!